Welcome to Volume 6 of The Marocharim Experiment. This blog is authored and maintained by Marocharim, the self-professed antichrist of new media.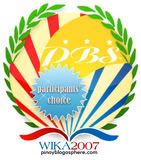 Marocharim
is a 21-year-old college senior from the University of the Philippines Baguio, majoring in Social Anthropology and has a minor in Political Science. He lives with his parents, his brother and his sister in Baguio City - having been born and raised there all his life. He is the author of three book-versions of
The Marocharim Experiment.
Most of his time is spent at school, where he can be found in the UP Baguio Library reading or scribbling notes, and sometimes hanging out with his friends or by himself in the kiosks, or the main lobby. During his spare time, he continues writing. When not in school he hangs out with his friends, or takes long walks around Baguio City to, as he puts it, "get lost."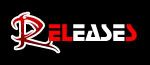 The Marocharim Experiment Volume I: The Trial of Another Mind, Subject to Disclosure
is
Available Now
The Marocharim Experiment Volume II: The Nevermind Chronicles is Available Now
The Marocharim Experiment Volume III: The Sentence Construction of Reality is Available Now
TAG/E-MAIL FOR COPIES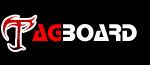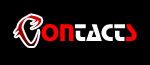 [Friendster]
[Gmail Contact]
[Yahoo!Mail Contact]
"The Marocharim Experiment," "Marocharim" and all the contents in this online web log are the sole intellectual properties of Marck Ronald Rimorin and are protected by existing copyleft laws. Any attempt to copy and/or reproduce the contents of this site, either through electronic or printed means, must be accompanied with the express written consent of the author.
December 8, 2007
No bracketed taglines for now.
It's not that I'm discontented with BlogDrive, but I kind of figured that maybe it's high time for me to move to another blog-hosting service. These past few years have been great, I can tell you that, but for now, it's time for Marocharim to move.
I'm keeping this account active as "Original TMX:" I think for all that it has gone through and purposes it served for three years and 1,315 entries (including this one), it should stay just as it is.
Basically,
The Marocharim Experiment
just moved here:
For all the glorious times, I thank you all. The Experiment, as always, continues.
Ciao for now. See you in the new TMX.
Posted at Saturday, December 08, 2007 by
marocharim
Permalink
December 3, 2007
< showbiz >
It's a good thing Mariel Rodriguez was sent home after a long-overdue stay in "Pinoy Big Brother Celebrity Edition 2." I thought this was going to be the end of watching "Wowowee" with Pokwang being forced down my throat, but nope: it seems that she's there to stay.
I have nothing against Pokwang personally, but as a viewer, I won't put up with more of her hosting style that reminds me ever so much of late-night comedy bars: she reminds me of a female version of Joey de Leon. True: while "Wowowee" demands a palengkera attitude (even that gravitas infected Nikki Gil and Shaina Magdayao for a while), it's something that Pokwang takes to the figurative extreme. I don't know if "epal" captures Pokwang, as derogatory as it is, but I kind of feel that way. "Star complex," maybe, but lest I forget, Pokwang is a star.
Perhaps showbiz intravenous lines are few and far-between, but I need not look far: on GMA-7, they have John Lapus. Lesser of two evils? Nah: comedy-bar comedy has become bigger than the TV show. Give them their own network.
* * *
F4 alumnus Ken Zhu is in the Philippines to promote his latest movie with Iza Calzado, entitled "Batanes." Now I'm not the biggest fan of Taiwanese pop, but I have the feeling that Ken Zhu really let himself go. He's a bit... well, round. I don't know if TV does injustice to your proportions, but the same cannot be said for Marian Rivera (hubba hubba hubba) and Katrina Halili. I can't help but make a sick joke at the back of my head that compares Dao Ming Si to a kargador, but that's the first impression I have right now.
* * *
"Maging Sino Ka Man: Ang Pagbabalik" is high on my priorities right now (if only for seeing Angelica Panganiban water plants in a bikini), but I have the feeling that it oozes a bit too much star power.
Posted at Monday, December 03, 2007 by
marocharim
Permalink
December 2, 2007
< hmmm... >
There are things I really, really want to do when I put everything on the line, going at it tooth-and-nail. Some of my friends say that I am at my best when I take to my fighting form, when my self-imposed desperation takes the better of me. Like my thesis: to be honest, I was a walking act of desperation during those days.
And here I am in yet another desperate attempt: making a technical paper that condenses my 366-page thesis into eight pages for submission to an international conference. I've been at it for a couple of weeks now, and somehow, I'm nearing that point when my better half emerges. Whether or not I deliver is out of the question: I'm in a position where the beginning of my career is at stake.
Desperation... near-total obsession, I say. Forget near-total: I'm obsessed. Really obsessed. I'm on my way to fulfilling not only a dream, but something I'm hell-bent on doing. I've got a lot of proving to do to people who have thought that I'm going to amount to nothing at the end of the day, that I'll eventually be a mere flake of ash left over from a blaze of obscurity. No way, man. Not now. Not ever.
This is exactly what I felt when I submitted my thesis last week: like N*Sync's "Pop," or perhaps a lingering affliction of herpes, I wouldn't close chapters just yet on chaos I start, or find myself in the middle in.
Yup, there's only me, a stray tumbleweed, a technical paper, and the bureaucracy that is the foreign service that stands between me, Seattle, and my dream-like obsession. And if it doesn't work out the way I would rather like it, there is always another way.
Invenimus viam aut faciemus.
Posted at Sunday, December 02, 2007 by
marocharim
Permalink
< hmmm... >
"The grass is always greener on the other side," so they say. Of all the many things I know about all sorts of grass, there's always a different view from where you stand.
Somehow, I still have the distinct advantage of having to talk to my mother on a face-to-face basis every day. At least it works that way for me: an interaction mediated by air. I take it for granted, perhaps even take it as an annoyance, that I can talk to my mom whenever I feel like it. But for others, it's different: for the kid beside me, it's having to talk to her Mommy through a headset connected to an electronic contraption that is the computer.
Since I do all of my writing in Internet cafés, I am always privy to the many people who interact through webcams, most of them the families of OFW's. I don't have to take the commercial to the extreme, to celebrate Christmas through multiparty teleconferencing in Yahoo! Messenger. There are things that I don't have an empathy for, but I do sympathize. I don't know what it's like to talk to my mother online, but maybe there's a certain pain I will feel.
Call me a lesser form of a nationalist, but like everyone else, I believe my future lies in a passport and a visa that takes me to another nation. I'm talking about financial futures: a future that would line my pocket with enough money to get me through a 15-day salary cycle without worry. It's a future that I measure in how many of my nephews and nieces will receive chocolate bars from me on Christmas morning, and wads of foreign currency I could give to my parents as a gift. Much as I hate to admit it, this is the yardstick by which society will measure me.
Poor kid beside me. I will never know... until a few more months when I finish off the requirements for passports.
Posted at Sunday, December 02, 2007 by
marocharim
Permalink
December 1, 2007
< oh boy, this will suck >
In Twisted 3: Planet of the Twisted, Jessica Zafra wrote about "The Nativity Cross" which was once sold by Ricardo Montalban. Forget "Spy Kids:" Ricardo Montalban was the iconic planet-destroying Khan in Star Trek II: The Wrath of Khan, the previous generation's equivalent to Antonio Banderas. It kind of makes me think how many Trekkies (for you who think that Star Trek is not different from Star Wars or Starstruck, it's "Trekkie," not "Trekker," and I stand by that no matter what Wikipedia says) have actually bought the Nativity Cross: maybe Leonard Nimoy would have made a better endorser.
Back in the days of the Catholic Reformation, this would have had Martin Luther himself add a 96th thesis in the door of the church: you won't find any irrefutable proof in Christianity that Jesus was born in a cave. I don't take my cues from the Bible, but if you make a Nativity scene where the manger Christ was born was in a horse stable. You don't need an agnostic like me arguing over the technicalities of Biblical representation: was Jesus crucified on a cross, or nailed on a stake? Who cares about that, when you have an entire premise for debate on Dan Brown's The Da Vinci Code?
Surely the bulk of Biblical interpretation revolves around metaphor, but there are some people out there who will argue otherwise. Did Lot's Wife really turn into salt? When Daniel was thrown into the pit of lions, was he effectively the first Mythbuster in the apparent myth of how to avoid getting eaten by lions? Is "40 days and 40 nights" literal or allegorical?
Take the Walls of Jericho: did the city collapse because of the noise of a thousand trumpets? If it did, why did Rahab's house stay up? Busted, plausible, or confirmed: will slinging a red cord over your house window protect you from an earthquake?
Posted at Saturday, December 01, 2007 by
marocharim
Permalink
November 30, 2007
Antonio Trillanes Does Not Represent Me
< politics >
I think that if Antonio Trillanes is to beseige a hotel in the name of the people, he should qualify who are "the people." As far as I'm concerned, Trillanes does not represent me. I'm going on the record that as far as I'm concerned, I no longer recognize Trillanes as a Senator.
While it is true that he is a Senator by virtue of a mandate, I question that mandate in very much the same way I question the mandate of Gloria Arroyo: mandate is not something you get from an election. Mandate is not the rental of a seat at government. It is something constantly renewed and affirmed.
Noble intentions do not justify an ignoble action: the ends must always justify the means. With someone like former Vice President Teofisto Guingona on his side, Trillanes should have been able to learn and internalize something as elementary as that. As Trillanes literally hostaged the Manila Peninsula and proclaimed a revolt, he held the Filipino people hostage as he claimed to speak for all of them.
Well not me.
Posted at Friday, November 30, 2007 by
marocharim
Permalink
< hmmm... >
Yesterday's siege at the Manila Peninsula left so many mediamen arrested and rounded up to Bicutan. Their hands were tied with plastic straps and sent on over to a police station. Media violence?
Send me hate mail: I don't think so.
Before anything else, the police had no right to cuff media practicioners with twist ties. Heck, they didn't have any right to arrest a media practicioner, never mind that Magdalo members posture as mediamen. But on the other side, just what are media practicioners doing in a sensitive military operation that involves gassing a hotel?
I'm no lawyer, but I've been some degree of a journalist before: a bad one, at that. I don't know what's worse: a "subjective journalist" without a Journalism degree like myself, or media practicioners with Journalism degrees who step over the line of prudence with cameras and tape recorders to get an exclusive.
There's media violence: journalists who get abducted and/or killed for doing their jobs in the line of duty. And then there's a violent media: the kind of media that shoves microphones and cameras to people, breaches security lines, all in the name of an "exclusive report." From the standpoint of a viewer, I think it sucks: is it even "journalism?"
I don't know: I'm not a journalist.
Posted at Friday, November 30, 2007 by
marocharim
Permalink
November 29, 2007
< not "dora the explorer" >

I was reading the local paper this afternoon when I came across another crime story. I don't have a particular taste or liking for journalists who get news bits from blotters in a police station, but that's how the business goes. It's a good thing that the lot of criminals are not people I know, but today is different.

Surely, coming from an expensive sectarian Catholic elementary school (not that I'm mentioning any names here) should teach you a thing or two about codes of conduct. Because I'm Machiavellian to a certain extent, I judiciously lie and judiciously cheat. Stealing is different: I won't swipe a USB thumbdrive attached to a computer I'm renting, nor would I pocket a lost cellphone. I won't... hmmm... take a cousin's digital camera lying around at a side table, fence it on over to some stolen-gadget hawker for a couple of thousand pesos, get arrested, and attest in a sworn statement that I forgot who I sold it to.

And to think I knew the guy in that news report. To think that I went to the same school as that guy.

Posted at Thursday, November 29, 2007 by
marocharim
Permalink
November 28, 2007
A Fat Man and His Undershirt
< hmmm... >
There's something about a fat man and his undershirt. In every man, there's an irresistable impulse - a stimulus, if you will - where on a hot day, he'll raise the hem just under his man-nipples and expose his belly for everyone to see. I'm not against the fat man per se: I have enough flab in my abdomen for me to be "fat." But I'm not fat enough for my undershirt to rest comfortably above my stomach.
Sure, all men dream of having abs like those of Carlos Agassi, but if life deals you with the kind of lipids and adipose tissue that would make Paris Hilton, Nicole Richie and Calista Flockhart healthy, you might as well be proud of it. There's too much effort in lifting weights, and too much risk in taking steroids. Besides, there's a certain manliness and machismo in being fat and showing one's beer belly: with all the hair, sweat, and bellybutton lint that's in it.
Is there anything wrong with that? Really, why be horrified with beer bellies? I think the enjoyment of life comes with having a big stomach: not necessarily a full one. Women shed their brassieres in order to be freed from the constraints of feminine subjugation, and as far as I'm concerned, it's the same thing with men. Why be ashamed of having a fat stomach when it is the proof of enjoyment, when there is more to life than having to partake of salad and do exercises in the gym? Why should we men participate in the pentathlon of jerkdom where the measure of manhood is that of strength, endurance, and pounds of free-weights and barbells?
But that's overcomplicating it: maybe it just feels comfortable. In hot places, it makes more sense to walk around the neighborhood exposing your man-pregnancy than to hide it under an uncomfortable shirt.
Posted at Wednesday, November 28, 2007 by
marocharim
Permalink
November 26, 2007
< hmmm... >
I've choked the proverbial chicken before: preened the bird's feathers, stroked the cock, made the rooster crow. But as far as every avian metaphor for masturbation goes, I didn't do it in the darkness of a cinema.
OK, so I can't watch "One More Chance:" I'm not saying that I'd like to jack off to the sight of Bea Alonzo or Maja Salvador (cancelling out John Lloyd Cruz and Derek Ramsey because I don't have a shred of gay in me), but I can't watch anything anymore without being misinterpreted by peons.
The last chick flick I watched in a cineplex was "The Lake House," and boy, did I get a lot of heckling from the friends who saw me there. I won't make excuses out of it, even a lyrical one like: "I'm very sure... this never happened to me before." As much as I'd like to watch "One More Chance," I can't: for one, the plot hits hard on me. For two, I stereotype myself.
There's a lot between a man and his chick flick: a lot in the way of a woman in his arms. Yup, I don't have one: today being the third year that I've been officially single means that I don't have to be forced into watching a movie because my significant other wants to. Adding to my eccentricity (OK, weirdness) is that the last movie I watched with my ex was "The Exorcist."
I am free as a... bird.
Why do I concern myself so much about stereotypical peons, you ask? Basically, I'm a stereotypical peon myself, but I can't admit to it. I am a big fan of Sharon Cuneta, but you won't see me queuing up for a concert ticket, nor would I claw my way to the front of the sea of Sharonians to wipe Sharon's sweat away from her brow. My clamoring for a movie that reuintes Shawee-Gabo (Gabby Concepcion) is something I would rather confine in cyberspace. But even my blog is no longer a refuge for my private thoughts: I'm already too well-known for that end.
Oh for goodness sake.
Posted at Monday, November 26, 2007 by
marocharim
Permalink