Welcome to Volume 6 of The Marocharim Experiment. This blog is authored and maintained by Marocharim, the self-professed antichrist of new media.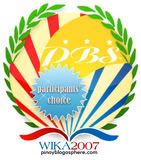 Marocharim
is a 21-year-old college senior from the University of the Philippines Baguio, majoring in Social Anthropology and has a minor in Political Science. He lives with his parents, his brother and his sister in Baguio City - having been born and raised there all his life. He is the author of three book-versions of
The Marocharim Experiment.
Most of his time is spent at school, where he can be found in the UP Baguio Library reading or scribbling notes, and sometimes hanging out with his friends or by himself in the kiosks, or the main lobby. During his spare time, he continues writing. When not in school he hangs out with his friends, or takes long walks around Baguio City to, as he puts it, "get lost."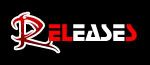 The Marocharim Experiment Volume I: The Trial of Another Mind, Subject to Disclosure
is
Available Now
The Marocharim Experiment Volume II: The Nevermind Chronicles is Available Now
The Marocharim Experiment Volume III: The Sentence Construction of Reality is Available Now
TAG/E-MAIL FOR COPIES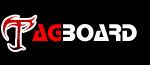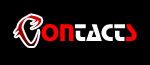 [Friendster]
[Gmail Contact]
[Yahoo!Mail Contact]
"The Marocharim Experiment," "Marocharim" and all the contents in this online web log are the sole intellectual properties of Marck Ronald Rimorin and are protected by existing copyleft laws. Any attempt to copy and/or reproduce the contents of this site, either through electronic or printed means, must be accompanied with the express written consent of the author.
December 14, 2004
#005: In Memory of FPJ: The Philippines' Last Action Hero
< i suppose i have to adapt a scheme from this entry onwards... let's have some consideration for people who don't like to read blue text)
Let's all have a moment of silence to pray for the eternal repose of the soul of a great Filipino, Mr. Ronald Allan Kelly Poe, a.k.a. Fernando Poe, Jr.
I admit I'm not a big FPJ fan, though I watched my fair share of FPJ movies: the likes of
Panday
, Muslim
Magnum .357
,
Pitong Gatang
, and
Walang Matigas na Tinapay sa Mainit na Kape
. (For the foreign readers of this blog, the latter means: "Day-old bread can't stand hot coffee." What a name for an action flick... reminds me of Chuck Norris.) As much as I... enjoyed (in a cosmic sort of way) the way Da King's piston-like fists strike the seven inches of air away from his opponent's stomach, or the way he shot that seventh shot from his six-shooter, he was definitely a Pinoy icon. When he died of a stroke at 12:01 just this morning, it came as a shock to all. Regardless of what one thinks of FPJ, personally or politically, the Philippines lost an icon.
Love him or hate him, FPJ was the Philippines' last action hero. Think about it: Gardo Versoza sold out to playing the role of Machete and played Carol Banawa's gay guardian in
Bituin
. Ronnie Rickets may have been the next FPJ in name only, but his kung fu looked wimpy compared to FPJ's swashbuckling cowboy roles: I mean, FPJ carried a gun. Even FPJ's best friend, Joseph "Erap" Estrada, was rotund and chubby compared to the chiseled macho looks of Da King: clearly, Erap was overcompensating. FPJ was the real deal.
While many Pinoy action stars would be content comparing themselves to Bruce Lee (in the case of Monsour del Rosario) or Nicholas Cage (in the case of Cesar Montano's gleaming forehead), FPJ was one of a kind. He didn't need comparison: the man defied it. FPJ was there before Clint Eastwood cemented his legacy in the film industry as Harry Callahan, with his big freakin' gun. Unlike Dirty Harry, FPJ didn't need guns to be a tough guy: his husky, laconic lines proved it all:
"Isang bala ka lang"
(literally translated: "You're just one bullet") cemented the action-film one liner way before, "Go ahead, make my day." FPJ was there way before Bruce Lee's crescent kicks, backhands and flipkicks in the
Enter the Dragon
movies. Unlike The Dragon, Da King didn't need to be fancy to fight. He beat you up, and he beat you up good. The force of FPJ's hand hitting the air in front of a stuntman was enough to make him bleed in the mouth. Simply put, you can't compare FPJ to anybody. FPJ is FPJ, and FPJ is better than anyone else. Yes, even Keanu Reeves.
The Matrix,
my foot. All Poe dialogue (no, not Edgar Allan Poe) is an exercise in philosophical discourse: the Architect's rant in
Reloaded
was nothing compared to
Panday.
One may think that this image of Da King is simply too good to be true... but it isn't. There's a reason why FPJ ran for President, and that's because in the Philippines he's bigger than sliced bread. There's no actor or actress bigger than FPJ: not Dolphy, not Richard Gomez, not Sharon Cuneta, or even Nora Aunor. Not one of them can ever achieve the following of FPJ. If Jesus were alive today he would have accused FPJ of being a false prophet given the crowds he draws.
But FPJ does not stop at being a charismatic movie icon: FPJ did justice to being a public figure. Being a public personality FPJ treated the public as his family, letting fans into his shootings and helping them in any way he can: building them houses, putting their children up through school, the like. No wonder he ran for President. Somehow, the lines continue to reverberate through everyone who heard what he said the day he accepted his nomination in the Araneta Coliseum:
"Salamat sa inyong suporta. Hayaan ninyo, balang araw, makakaganti rin ako sa inyo."
English translation unnecessary.
Sure, FPJ lost the elections, but he continued serving the people in any and every way he can, the last being the calamity at the Aurora-Quezon area following the supertyphoons. Then, a few days after, in a celebration of life, FPJ lost to Father Time, the one enemy he can never beat.

I never got to meet FPJ: the farthest I have gone was an interview with his best friend Erap back in high school. I'm not exactly sure that FPJ would have wanted to die this way. He would have wanted to die with a fighting chance, but maybe, just maybe, God had enough of good old Rannie fighting. Maybe God would have wanted FPJ to rest, that he has done his time in Pitong Gatang and shot his last bullet. Justice was served.

Hmmm, maybe the angels are yodeling up there in heaven... and one of them's FPJ.
Posted at Tuesday, December 14, 2004 by
marocharim
Permalink
November 29, 2004
<...sorry, people, you HAVE to decipher this (assuming that foreigners read my blog)>

Sana...

Yun lang naman. Pinilit ko ang sarili kong intindihin lahat, as in, lahat, ng mga bagay na bumabagabag sa akin nang sabihin mong nalilito ka kung sino ang mamahalin mo. Ewan, pinilit kong intindihin ang mga nararamdaman ko: galit, selos, pagkamuhi... pero talaga, hindi ko maintindihan ang mga ganito, lalung-lalo na kung kalungkutan ang naghahari sa puso ko.

Pilit ko mang limutin lahat ng mga nangyari noong gabing yun ay hindi ko magawa. Lalung-lalo na noong sabihin mo na hindi mo na ako kayang mahalin gaya ng pagmamahal mo sa akin noon. Masakit. Nasaktan ako, ngunit hindi kita kayang ilayo sa puso ko gaya ng ginawa mo noong sandali lang ako nawala. Mahal kita, kahit nagkamali ka. Hindi kita pag-aaring basta-basta ko na lang maaaring angkinin at solohin sa bawat sandali. Hindi ko maaaring manipulahin ang damdamin mo.

Siguro kailangan ko nang tanggalin ang sarili ko sa litrato. Siguro kailangan mo nga ng oras para mapag-isa. Siguro hindi mo na kailangan ang pagmamahal ko. Sabihin na nating hindi mo na ako kailangan. Kungsabagay, kung hahayaan ko na lang ang sarili kong masusugan ng malisya ngayong talagang alam ko nang nasasaktan ka na, oo, siguro kataksilan na ang ginawa ninyo. Pero hindi ako ganoon mag-isip. Mabait naman akong tao... sabi nila. Tinatawag ko ang puta na "puta," ang tarantado na "tarantado," ngunit hindi kita kayang bansagang "taksil" o "manloloko." Masyado kitang mahal para gawin yun. Kahit "love chain" sa Friendster pinatulan ko na.

Siguro nga, talaga, kailangan ko nang burahin ang sarili ko sa litrato nating dalawa at kayakap mo na lang ang anino ko. Ngunit hindi ko magawa eh. Hindi ko kaya. Kahit sabihin na nating madali lang naman maretoke ang litrato, o madali man itong itapon sa basurahan ay mahirap mabura ang mga litrato sa puso. Kanina tinititigan ko ang litrato nating dalawa at wala naman akong makitang mali sa ating dalawa. Saan ba ako nagkamali? Sa paghawak sa iyong mga kamay? Sa pagngiti sa lente kahit sabihin na nating hindi siya "ngiti?" Sa bawat oras na ginugol ko para lamang makasama kita kahit sandali man lang? Saan?

Nagkamali ako sa maraming bagay pagdating sa relasyong ito. Hindi ko ginustong mang-indian kaya lang maraming sirkumstansiya na pumapaligid sa akin kaya hindi ako maaaring nandyan laging nakabantay sa iyo na parang anino. Kung pwede lang akong aninong pisikal para lamang masundan ka lagi-lagi. Nahihirapan akong maging anino ng puso mo. Hindi ko kagustuhang magmukhang insenitibo kahit sensitibo ako. Ganun naman ang problema ko pagdating sa ibang tao. Lagi na lang ganito: "Kailangan mong bumaba sa ivory tower mo. Mag-level off ka." Ginawa ko na yun eh kulang pa para sa kanila. Inaasahan kong ikaw na ang makapagpapatunay na kahit hindi ako kagaya nila, kaya kong magmahal... Kaya kong magmahal ng lubusan.

Magmahal. Yun lang naman ang ginawa ko, tapos ganito pa ang mangyayari. Bigyan mo lamang ako ng isa pang pagkakataon upang mapatunayang mahal kita. Yun lamang ang hinihingi ko. Hindi ko na hinihingi ang ganoon karaming bagay: bigyan mo ako ng isa pang pagkakataon. Hayaan mong sayangin natin ang oras natin sa isa't-isa kahit saglit lang. Hindi ako mainstream. Hindi ko maibibigay lahat ng mga bagay na hinihingi sa isang tradisyunal na relasyon. Ngunit handa akong ibigay sa iyo ang lahat ng mga bagay na maibibigay ko sa ganitong lagay. Kakalimutan ko lahat ng nangyari. Mahal kita.

Pasensya na kung dito ako magtatapos sa kasasatsat at kadadada na parang romantikong nasa bingit ng kamatayan. Hindi ko mapigilang makita tayo sa ating litrato. Ayun, tayong dalawa, sa harap ng isang katsa na pinagmukhang pader. Ayun, tayong dalawa, magkahawak kamay, nakatingin sa lente ng walang hanggan. Magkasintahan. Sana ganoon pa rin... masakit tumingin sa litrato. Lalo na kung naninikip ang puso mo, lalo na kung napupuno na ang mga mata mo ng luha.

Sana... hindi lang sa litrato. Sana...
Posted at Monday, November 29, 2004 by
marocharim
Permalink
November 10, 2004
#003: Is There Something Strange... In The Neighborhood
It would be hypocritical of me to say that I never believed in ghosts. Back in my elementary school days, we were scared to death to even go near the abandoned hospital at the back of the school because of the "white lady" stirring a glass of milk by the old kitchen. During class camping trips at Camp John Hay, we stayed huddled in our tents at night, afraid to go outside for fear that the horses just outside the campsite might turn into a horde of tikbalang. We were witness to classmates getting possessed by demons. But while I flinch and scurry away at the mere sight of butterflies (yes, I am a tadů troubled, by the scaly, winged vermin), I am not afraid of ghosts.
I suppose that everyone has the right to be scared nowadays because of the hype surrounding Asian horror films. I have yet to watch "Feng Shui" or "The Village," but I doubt they could scare me anymore - the last and only time I came close to fainting from a horror movie was "Amityville Horror," and "The Birds" scared the crap out of me. So hunting for ghosts is supposed to be scary. What's the deal? There are far more scarier things out there than ghosts, like, say, Michael Jackson.
The funny thing is that I live in the perfect place in the country to go ghost-hunting: Baguio City. Not far from my place (given that everything in Baguio is well within "walking distance") is the "White House," that ubiquitous "haunted" mansion one passes en route to Botanical Garden or Mines View Park. I lived here for quite a long time now to know that the place isn't haunted, but is frequented by balut vendors at night, for what reason I do not know. I've passed by the place all the time, and the only strange thing I have noticed passing by the house is the persistent aroma of dama de noche. Yeah, real scary. I don't know about the ghosts of Diplomat Hotel, but believe me, after the many deaths resulting from the 1990 earthquake, there's bound to be a ghost in every corner of the city.
Of course, I am above criticizing people for their taste in terror - there are a lot more sweet spots below the belt I don't mind... well, I can stop there before I turn this sentence into an innuendo. What I'm trying to say is that there's a different hocus for a different pocus. Small wonder "spirit investigators" in here make a lot more money than the people carving and selling contraband barrel people. After all, the fetish for fear must be fulfilled.
I'm not discounting possibilities for real ghosts to exist, but there are all the more reasons for me to be skeptical. I have quite a lot of friends who claim to have a "third eye," and then I go looking for a boil on their foreheads. I've already seen one of them apparently possessed by the devil in a trip. What's surprising is that I was there when Satan possessed my friendů quite a shocker, especially for the fact that Satan and I can't be seen at the same place at the same time.
Possession is another one of those things I cannot comprehend. I've seen a lot of "possessed" people: camping trips, excursions, even seen one flailing about in a mental hospital. I do not see anything demonic in possession, nor do I vouch for the authenticity of the out-of-body experiences I have personally seen. I generally dismiss them for delirium caused by the weather or from drunkenness, although once, I was part of an exorcism because the book called for "innocent children." The ritual worked, but it would have been a bit quicker if I wasn't there.
Now who you gonna call?
Posted at Wednesday, November 10, 2004 by
marocharim
Permalink
#002: Starbuckization 101
Everyone knows Starbucks to be a coffee shop. No, wait, everyone knows Starbucks serves obscenely expensive coffee.
I don't go to coffee shops as often as others my age do. I buy my coffee from the canteen or from a street vendor, since I really suck at making coffee. I'm not really part of Generation Coffee, since I'm still getting my caffeine from Coke. Of course, they serve Coke at Starbucks. At least that's what they told me - I don't go there.
Not too long ago, Starbucks existed in the mind of the average Filipino from "Star Buko" t-shirts or from tales of relatives in America. Coffee was coffee, and class and status were clearly defined along the lines of whether one uses milk, creamer, or none at all. Times have changed: coffee is no longer "just coffee" but is reified through chemistry and economics: differences of beans whether they're Colombian or Arabica make or break your wallet. "Shots" of cream are, well, shot into a basic cup of coffee and turned into "latte," which is nothing more than your basic milk-and-coffee combination with a fancy name, served in a fancy cup. Everything is fancy. It is, after all, a boutique coffee shop.
Which is quite interesting, really. A country as "poor" as the Philippines is not of want of a Starbucks as much as it is want of meeting its needs. I'm not just talking about Starbucks but of boutique coffee shops in general: Mocha Blends, Seattle's Best, and all that. Is this colonialism? Is this the cloak corporations drape on society to give it a semblance of affluence despite obvious poverty? Is this marketing gone mad? This, ladies and gentlemen, is imperialism in practice.
Yes, imperialism is given a concrete meaning aside from McDonald's and Dunkin' Donuts. Face it: both McDonald's and Dunkin' Donuts serve basic needs. Imperialist? Yes, both conquered this country through food and spawned countless imitations: Jollibee, Chowking, Mister Donut, Plato Wraps, name it. Starbucks, on the other hand, is an entirely different thing. While McDonald's addresses hunger, Starbucks addresses status: a completely immaterial social need. You don't go to Starbucks for coffee, rather, you go there to be seen drinking coffee. There's a reason why it's in an island in the middle of an airport (a'la The Terminal) or the shop has big glass windows: it's to enclose the person in an atmosphere of affluence outside of the sphere of the masses. Furthermore, Starbucks addresses ego: to be able to spend substantial amounts of money on something like mocha java not only gives you a dose of caffeine, but a certain kind of high associated with big spending, much like what one gets in a casino, a bingo game, or an arcade.
There's nothing wrong with imperialism, however. There's nothing wrong with the more affluent setting a standard of class and fashion for the masses who drink their coffee from a cheap mug or a styrofoam cup. There is something wrong when vanity and conceit takes over the collective conscience and hurtles society into a state of distorted meanings, of affluence and poverty, of the truth and the myth. That you're "poor" when you can no longer afford the cheapest cup of coffee, that the reality of coffee is no longer in its physical composition but in its economic manifestation.
Ain't that a triple-shot bitch?
Posted at Wednesday, November 10, 2004 by
marocharim
Permalink
November 9, 2004
I said it before and I'll say it again: I *hate* math.
The idea is that I am supposed to be, at least in my friends' estimations, a knowledge archivist (I hate the term "walking encyclopedia"). Had I known I suck at math, I wouldn't have taken College Algebra (a.k.a. Math 11) for the fourth, and by god, *fourth*, time.
I can just imagine the scenario come November 9: a college junior entering the hallowed halls of the HS building, armed with "College Algebra and Trigonometry" by Louis Leithold and "Modern College Algebra" by Elbridge Vance, and telling my professor, "Yes, sir, it's me again. Rimorin."
I really don't get it. I mean, I can pull off easy 1.5's in courses that would make other people quake in their slippers (yup, UPians like me don't really wear shoes to school), like theory courses. Math, some people take to without effort and pass, leaving Prof. Rimando choking on his cigarette by the time he's done lecturing on his Math 1 course, which should be aptly entitled, "Society and Mathematics." I'd gladly give up my hair to pass Math, but after taking it four times, I suppose that the value of my hair now proves to be irrelevant and value-less in the market of 3's or 4's. I am, as far as I'm concerned, a hot commodity when sold as a card-carrying member of Five Star.
My last Math teacher, Mr. Aurelio delos Reyes V (I wonder what happened to the last four of his kind), wore this shirt that said, "Think Differentially." Unlike other people, I *do* understand Trekkie lingo used in courses like discrete mathematics and quantum physics, but the hell I know about them when they start using numbers. Anyway, the mantra for that course (which was, by the way, Math 33) was, "People who do mathematics learn mathematics." To me, that was faulty logic - and I got a 3 in Philo 1. You learn mathematics not by doing it: you learn it by making your knuckles bleed from proving every equation, from 0+0=0 to the many mathematical problems in songs like "Ocho Ocho," "Pamela Wan" and "Pito-Pito." By the time you're done bleeding you get a 5.
Don't get me wrong: math is very important, but I don't like it. Much like my big brother, who scoffs at the beauty of Max Weber and John Stuart Mill.
The funny thing is I never used any, and I mean ANY, mathematical axiom or postulate in my life save for the trichotomy law.
So screw math.
Posted at Tuesday, November 09, 2004 by
marocharim
Permalink