Welcome to Volume 6 of The Marocharim Experiment. This blog is authored and maintained by Marocharim, the self-professed antichrist of new media.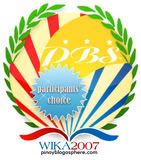 Marocharim
is a 21-year-old college senior from the University of the Philippines Baguio, majoring in Social Anthropology and has a minor in Political Science. He lives with his parents, his brother and his sister in Baguio City - having been born and raised there all his life. He is the author of three book-versions of
The Marocharim Experiment.
Most of his time is spent at school, where he can be found in the UP Baguio Library reading or scribbling notes, and sometimes hanging out with his friends or by himself in the kiosks, or the main lobby. During his spare time, he continues writing. When not in school he hangs out with his friends, or takes long walks around Baguio City to, as he puts it, "get lost."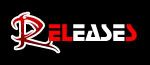 The Marocharim Experiment Volume I: The Trial of Another Mind, Subject to Disclosure
is
Available Now
The Marocharim Experiment Volume II: The Nevermind Chronicles is Available Now
The Marocharim Experiment Volume III: The Sentence Construction of Reality is Available Now
TAG/E-MAIL FOR COPIES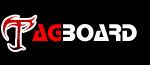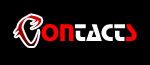 [Friendster]
[Gmail Contact]
[Yahoo!Mail Contact]
"The Marocharim Experiment," "Marocharim" and all the contents in this online web log are the sole intellectual properties of Marck Ronald Rimorin and are protected by existing copyleft laws. Any attempt to copy and/or reproduce the contents of this site, either through electronic or printed means, must be accompanied with the express written consent of the author.
November 21, 2007
Death by (Friendster) Degrees: The Final Cut
< oh yeah >
After a full year of making my Bachelor's Thesis, the words of Dexter in "Dexter's Laboratory" sums it all up:
AT LAST!!! MY GREATEST WORK COMPLETED!
"Greatest," like one of the most common terms in my 366-page final work (which now happens to be at the printers'), is arbitrary. I know that some people who are "big fans" of this here blog may argue that The Marocharim Experiment is in fact "my greatest work," but here, I don't have to do much "work" per se. Now unless some accident happens in the printing shop and my drafts burn in a fiery maelstrom that rivals the brimstone of Hell itself, I'm anything but doomed.
Defense, here I come... oh wait, we don't have a defense. I have to deliver my thesis soon, but either it's in a public lecture or on College Week (on February). By that time, people would probably have butchered my thesis for all it's worth.
Anyway, since my monetary reserves have been depleted by the cost of printing, I'll discuss my thesis tomorrow.
Posted at Wednesday, November 21, 2007 by
marocharim
Permalink
November 19, 2007
< hmmm.. >
Basically, it's almost the end of my thesis-writing journey. Four hundred and seventeen Friendster profiles and close to 400 pages later, I'm tempted to play to the tune of Mr. Rogers: what have I learned so far?
An e-mail from an eminent scholar from Canada who reviewed my work said it best: while my work is impressive (I feel a bit embarrassed), certain issues have to be raised. More exactly, if I contend with the word "Friend" because of the immanent issue of trust and care in the Friendster social network, it is important to note that people don't take "friendship" literally. The term "friend" is used in their inadequacies, he says.
Which begs me to ask: why? I have already prescribed the term "ka-Friendster," if only to address that what is shared is not trust and care as in friendship, but practice. It is my way of addressing a limitation that is, in my view, linguistic.
It's not the comment that worries me, but I'm worried about the implication of the prefix "ka." It's not because it's my ex's moniker, but have our relationships with others descended, degraded, and degenerated into being "ka," a hyphen, and whatever practice we share?
The Ilocano term "kabagis" lends itself well: it translates to "being of one intestine," where the friendship is so strong that both parties might as well have one shared stomach. But the rest of the way, our relationships with people are not as strong: "ka-Multiply," "ka-text," "kaklase," "kalaro," "katrabaho." This is how we relate to each other in this day and age: a relationship based on the one practice we share at any one context.
I wouldn't automatically pinpoint this to something as sweeping as a "crisis of the Other," as tantalizing as that prospect would be. I'm not a philosopher: I'm only a person interested in philosophy. As a social scientist in passing, this is only a matter to me of a phenomenon that's just waiting for an explanation from supposed "experts" like myself. But as a person, I should be concerned.
Yet alas, in this world, you wouldn't find anyone concerned about anything anymore, if only because of pecuniary canons of coffee shop afternoons and finding no other meaning in Friendster anyway outside of the mindless half-hour spent on it by most people I know. Let's face it: almost everything in this world is devoid of anything deeper than the "ka" that it is, that shallow association defined by a shared, common practice.
Or maybe we're more inclined towards material culture: the extreme example being that special coffee you get from the dung of civets, the more common example being Friendster.
Are we doomed? No: there's too much hope in the world that doom is not in our near future. Yet we doom and damn ourselves to the mindlessness of the crowd that we effectively become mindless, that everyone else is only associated with me by virtue of a prefix I append to practices like work, school, and malls. And why?
That's a good question. Anyway, this is Entry #1300.
Posted at Monday, November 19, 2007 by
marocharim
Permalink
A-Whoo... To Your Bad Name
< showbiz >
It's not that 300 is a bad movie (it's so pompous that it's good), but it lends itself to a lot of memes and stuff that get stuck in your head. Part of the complete breakfast is to munch on whatever is still edible in the kitchen or in the refrigerator, knowing that "tonight, we dine in Hell." Or that in the army of life, you're not a soldier. Or that you know of a lot of people that you would use as mortar for any given wall. Or the warcry of Leonidas' army of 300 Spartan men: "A-whoo, a-whoo!"
300 was the last movie I watched in a cinema, and it's good that I watched it because it fits me. I'm a fan of mindless, one-dimensional gore in cinema: it's not like I spend idle days watching the films of Andrew Niccol and Ingmar Bergman. Now if I trooped right now to SM to watch One More Chance, I would literally die of shame. It's one thing to possess some knowledge of Filipino showbiz, but it's another thing to do one thing and then people you know will catch you there and think of another thing... like I'm a fan of John Lloyd Cruz or something.
* * *
Speaking of John Lloyd, I am very appreciative of his thespic talents. He's a very good actor (OK, so he's not a very good singer). I think of him as a modern-day Christopher de Leon: the reason why I'm very much anticipating the return of Maging Sino Ka Man is star power. The kind of fame and talent that you wouldn't see in something like... uh, Zaido: Pulis Pangkalawakan. Unfortunately, John Lloyd has to be addressed all too often as "Lloydie."
In Twisted 3: Planet of the Twisted, Jessica Zafra writes that having a bad name poses a danger to your being taken seriously in the silver screen. She uses Keempee de Leon as an example... and it sure as hell's a pretty good example. "Keempee" not only sounds scatological, it's also reminds me of that old Kaypee shoe brand (which was then the competitor of World Balance... more on that in the next experiment).
I think that if we ever have to take John Lloyd as a serious actor outside of being a matinee idol, he has to drop the "Lloydie" moniker. Kris Aquino could rightly be blamed for that bad name, as if John Lloyd is bound for sugary cuteness for the rest of his life until he becomes the next Armando Goyena (that old guy in Yamashita: The Tiger's Treasure... way before Rustom Padilla admitted to being gay).
Which brings to mind Dingdong Dantes. The name "Dingdong" reminds me (and a lot of people) of a brand of assorted mixed-nuts snackage. Worse, it's also a bad allusion to Electrolux salesmen back in the day, where they knock on your door, ring on your bell, and tap on your window too. I hate to bring it up for fear of libel, but the name "Dingdong" lends itself to penises all too well. Maybe that's the reason why Atty. Ricardo "Dong" Puno lost his 1998 Senate bid. But that's just me: last time I checked, I did vote for Dong Puno.
While Onemig Bondoc will never have a career in this world following the end of FLAMES because he has a rather bad name among others, you have to look at Zanjoe Marudo as another classic example in bad names. What's up with the name "Zanjoe?" It's a bit pornstar-ish, never mind that my personal impression of Zanjoe is that he would only look good on a particular angle. Why can't we give him a new one?
Horrible actors (in my own subjective, completely irrelevant view) like Victor Basa, Dennis Trillo, and Carlos Agassi have good names. When it comes to womenfolk, though, give a girl a foreign-sounding name and she'll be your next sexy star: Maui Taylor, Angelica Jones, Diana Zubiri. I take exception, however, to Keanna Reeves.
Posted at Monday, November 19, 2007 by
marocharim
Permalink
November 17, 2007
¿Pedirías Una Más Ocasión?
< romantic experiment >
Qué si tenías la relación perfecta... y entonces, de pronto, ella rompe tu corazón, y todo cae abajo en pedazos. Ella te amó en tu peor, ella te tenía en tu mejor... y ahora, tus búsquedas desolated del uno mismo para la otra oportunidad para el rescate.
¿Pedirías una más ocasión?
* * *
Everything that involves a modicum of passion sounds better in Spanish: consider Ricardo Montalban hawking the "Nativity Cross" on home TV shopping networks. Vicente Fox criticizing American policy on immigration and border control. That voice-over in brandy advertisements. Antonio Banderas. Yes, for all an online English-to-Spanish translator is worth (because Spanish is either infinitive or imperative, and I didn't take Spanish), the paragraph above is the spiel for "One More Chance," starring John Lloyd Cruz and Bea Alonzo. Oh yeah, I have my own "One More Chance" story. But heck, I don't look like John Lloyd.
Let me begin (well, that's a long introduction) by saying this: romance, not love, is all about chances. To me, there's no such thing as a "chance at love." In the first place, love is unconditional. Love is the nirvana of relationships: it is the perfect state where chance is not a factor. When it comes to love, you can't gamble on anything anymore because it is impossible to gamble. In conditions named rightly and aptly as "love," someone always looks out for you every time you roll the dice. You always win. "Chance" itself is a linguistic limitation: pardon my being a Platonist at this point, but for something as perfect as love, our words do not suffice.
Romance, on the other hand, is different: it is, for all intents and purposes, "pseudo-love." In Dr. Evil's terms, it is the margarine of love, the Diet Coke of love. It is a distortion of the genuineness of love. Thomas á Kempis calls love other than a love for God an imperfect one. I'm not a religious man, but he's right: because we are imperfect, everything we do - especially our relationships with other people - will always be imperfect.
As such, romance is all about chances. Romance, in the first place, is grounded on chance. It's called "falling" for a reason, that reason being that it is a chance - to be exact, a risk - taken. Romance is so distorted that you take a chance in trusting a person whom you are capable of trusting, you take a chance on something that is perfectly capable of being perfect. Romance metamorphoses to love: romance is not love.
The truth to the matter is that the number of chances you take when it comes to romance are chances of and for so many different things, not just a second shot at establishing a romantic relationship. Topping that list is pain. Even the most avowed of masochists will reconsider the kind of pain that there is in having a second (or any other ordinal) chance. Be it a betrayal, a falling-out, immaturity, or whatever causes the decay of a romantic relationship, the relationship will never become as whole as it is before the chance.
But I'm a hopeless (OK, hapless) romantic: because nobody's perfect, everyone's entitled to the imperfections that there are in taking second, third, fourth, fifth, whatever chances. It all depends on how many chances you are willing to take, of taking the chances that come with the chances. That is the spirit of chance.
Posted at Saturday, November 17, 2007 by
marocharim
Permalink
< hmmm... >
Is there anything remotely offensive about gay people? I admit to being homophobic, all right. I'm a bad judge of character because I'm quite prejudiced when it comes to gender issues involving alternative engenderments. I thrive on the comedy that demeans and offends gay people, and it's not in the interest of satire or humor.
There were a few people who came to me once and said that I should stop using my "gay analogies" because they found my anal-phallic references "bastos." I won't make promises: when it comes to political correctness and gender sensitivity, I'm a bit of a laggard.
Gender sensitivity is not an "awakening:" it's more of a "learning process," and I take an awfully long time to learn things. UP is full of openly gay people as it is, and exposing me to all the gayness in the world won't make a gay man out of me. The truth is, in six years in UP, I never really had a full understanding of alternative engenderments. To be honest, I'm still very, very homophobic that at this point in my life, I'm still offended by cross-dressers and people who flaunt their gayness through means of exteriority.
Now is there anything wrong with that? Yes, but only if you don't exert the effort to learn about alternative engendering. But it's all a matter of what "understanding" is: I cannot put myself in the shoes of the Other. That's just the way it is, and that's the way it will always be. My understanding of being gay will always be a second-hand understanding: we can't set aside a day of trading places.
So there.
Posted at Saturday, November 17, 2007 by
marocharim
Permalink
November 16, 2007
< jolography once more >
I have the sudden urge to turn on this here webcam and shoot a video of myself dancing to the tune of Urszula Dudziak's "Papaya." But not today: not ever. Edu Manzano's "dance moves" are viral, in that they speak of a certain resurgence of jologs. The other day at GMA-7's morning talk show "Sis," a dance step as familiar as an old sock was performed: the steps made by the Universal Motion Dancers for Erasure's "Always."
I remember how Wowie de Guzman once described UMD's "philosophy" of dance moves: "Yung ginagawa naming moves, yung madaling masundan, para masayaw ng lahat ng tao." Trust me: I have long since tried to imitate the "Butterfly Step," but I never really got it. Having "two left feet" is an understatement: not to be judgmental or bigoted or anything, but a blind deaf-mute paraplegic with the intelligence of a lima bean can dance way better than I could. Given the chance, I would be thrown out of the "Wowowee" set because I do a horrible performance of Willie Revillame's populist dance moves for "Boom Tarat Tarat," "Iyugyog Mo," and heaven forbid, "Sayaw Darling."
Granted that we all can't be a Vhong Navarro or an Iya Villania (in the case of aged folks reading this, consider Vilma Santos), but I know a few dance moves. While my brother is a more able dancer than I am, we pride ourselves on such moves as the Butter Churn, the Overhand Hammer, the Underhand Hammer, the Robin Gibb, the Rope Pull, the Electric Banana, and just about every dance step you can get from a bad disco movie.
Pressure me enough and I'll probably demonstrate them.
Posted at Friday, November 16, 2007 by
marocharim
Permalink
< go ahead, send me hate mail >
Summing up everything I have read on the suicide of 12-year-old Mariannet Amper led me to a poem written by Prestoline Suyat, entitled "Para sa Isang Batang Martir." Even if I don't understand Filipino as well as I should, Mariannet was privy to the indignities of life. But to proclaim her a "martyr," I don't think so.
Indignity caused Mariannet's suicide: to beg for cold rice from her neighbors, to skip class because of hunger, the last straw being that her father didn't have a hundred pesos for her school project. Depressing, yes: but I've heard that story before. The common denominator is that it's a poverty caused by unemployment.
All too often, there's dignity to be found in poverty, albeit a quiet one: something you won't find in a black-tie dinner party or a speech by a politician. There are things you cannot pin squarely on the government: there are crimes the government are perfectly innocent of. Unlike Pilate, they can freely wash themselves out of spilt blood.
There are scenes out there of quiet dignity: there's nothing wrong with taking up laundry, skewering bananas and fishballs, or peddling cigarettes from open packs. There's nothing wrong with borrowing a hammer to nail down a plywood board, or smoothing out cement. There's nothing wrong with being poor as long as you keep your dignity intact, that nobody has to suffer from the indignities of it.
One of our national heroes, Andres Bonifacio, is an example of that quiet dignity: he sold fans and bamboo canes at the entryway of a Church. Say what you will about Diosdado Macapagal (or his daughter, for that matter), but there was a quiet dignity that he brandished despite going to school barefoot. There is a quiet dignity in children who skip class not for the computer shops, but for peddling plastic bags at the market to earn tomorrow's snack money and to put an extra viand on the dining table by day's end.
One of the biggest things we lack as a nation full of poor people is an understanding of poverty. We deprive the poor of their dignity by showing them another kind: a kind of pecuniary dignity that comes with ribbon-wrapped gifts under a glittering tree on Christmas morning. We show them a kind of dignity that comes with our ability to go to a Starbucks for a hundred-peso café au lait when the bulk of our poor would understand coffee to be water with a smattering of instant coffee grounds to make it pass for one. We silence the spiritual Stoicism of the poor and uphold the materialist Epicureanism of the rich.
We are a capitalist society: "making it" here means "making" it. The rewards of what our society has to offer can be reaped the easy way or the hard way. Since we can't all have it the easy way (like run for office and take gift bags of bundles of money from wherever), we all have to do it the hard way. Success through hard work is the rule, not the exception. The Philippines is full of rags-to-riches stories as it is.
Here's one for you. I have a high school classmate - the son of a laborer - who never really stood out for our rather paltry and petty canons of early-evening Counterstrike games. He's now an electrical engineer - a board topnotcher - who earns P42,000 a month for Meralco. He's reaping the benefits of working hard because he did: no government handouts because he studied in a private university. He was a consistent scholar. Now if I had the same initiative he did I would make a lot more than the zilch I'm making now.
That's what's lacking in our country today: initiative. We look for incentives in working, then if we don't, we hurl out invectives. That's what made - and makes - progress in our society, where expectations are something you make for yourself than laying it upon others or some grandiose version of "The System."
Those who work hard are the real martyrs of our society: those who fill the public coffers for some corrupt politico to pilfer by day's end. Mariannet Amper is a victim: a kid who committed suicide for the lack of a martyr.
Posted at Friday, November 16, 2007 by
marocharim
Permalink
November 15, 2007
< hmmm... >
Since I do much of my writing in Internet rental shops, I have long since developed an understanding of children who cut classes. I've long since stopped going to the nearest Net café in UP (the one behind the Baguio Convention Center), since I'm continually being pestered by kids. Boys, in particular, who after crowding the terminal beside me where a friend of theirs is playing a game, crowd behind me and read aloud what I'm writing, then murmur about my mad typing skills, and to a certain extent, ask me for ten pesos to tide them over for a round of games. You see, you won't type as fast as I do if you're only used to shortcut keys in computer games, and if you don't do your own fair share of schoolwork that requires typing.
You'd see all sorts of people in Internet cafés: in some Internet shop here that I won't mention, when the mood hits you on exploring hidden files, you'd see a hell of a lot of short pornographic video clips in stuff named "New Folder." I don't, and I won't, moralize: I've browsed and downloaded my own share of porn. But the bulk of porn in that shop are homosexually-inclined. It's one thing to tout "gender equality" until your biases show: in my case, lesbian videos are arousing, but when your "exploring" leads you to an interracial gay porn video where you hear grunts instead of purrs, your blogging energies - like your growing erection - deflate like rocket balloon.
Back in UP Diliman, where I wrote some rather sporadic blog entries a couple of summers ago, I wouldn't head on over to Philcoa: I've been long warned about how bad the service at ALVA was (and boy, did I ever know: the one time I've been there, I was sandwiched between two guys watching porn). That stretch of cafés at the Shopping Center - that one with the high chairs and the cold airconditioning and the colored neon lights - was where I blogged back then. Anyone know the exact name of that place?
Posted at Thursday, November 15, 2007 by
marocharim
Permalink
< hmmm... >
First there was Mariannet Amper, the 12-year-old Davao girl who killed herself because of poverty. Just this afternoon, some friend texted me to say that yesterday, a man committed suicide at Trinoma. It only necessitates a recollection of certain foibles in recent Philippine history - like Elly Pamatong scattering caltrops in major highways, and Jun Ducat holding 40 children hostage in a bus - to know that we are, if anything, in a state of anomie.
As a passing "sociologist," I consider anomic behavior as a red-light, a ward of caution that there really is something really wrong with this country. Anomie, for the uninitiated, is something akin to "social depression:" that because of a decay of and in social integration, people commit to such deviances as suicide, crime, and so on and so forth. While it was Emilé Durkheim who first articulated anomie as a phenomenon located immediately as sociological, I think that it was Talcott Parsons who provides for a proper scheme into what leads to anomie. It is a matter of lack: a lack of adaptation, an inability to attain goals, a lack of integration, and the absence of latency all lead to anomic behavior (pardon the bastardization).
Suicide, or crime for that matter, is not something that you can pin squarely on anomie. However, one thing that must be noted about anomie is that it is not exclusive to the agent: from what I can recall of functionalist theory, manifestations of anomie are manifestations that the whole of society is suffering from it. Consider the ULTRA stampede: while the finger of blame could rightly be pointed at the organizers of the "Wowowee" anniversary special, another finger could rightly be pointed at how poverty led to anomic behavior. The hopelessness of situations have led people to abandon hard work and their trust in the government, turning to game shows for their salvation.
Hope is, of course, wasted on the hopeless. Hopelessness is itself anomie.
Posted at Thursday, November 15, 2007 by
marocharim
Permalink
November 14, 2007
< politics >
Baguio City Mayor Peter Rey Bautista has a Multiply account. In many senses of the word, Mayor Bautista is "virtually" running the City Government of Baguio (yes, I am of the belief that the Mayor is virtually in his office at City Hall: i.e., he has the potential to be there, but in actuality, he's on another engagement abroad).
Now as much as I like the idea of "cyber-governance," that would lead us to endless political debate that starts with the ZTE broadband deal, and to figure out how many people in government actually know how to manipulate a computer. "Cyber-government" is something I will leave to our generation, where negotiations are done along the lines of Civilization and meetings are done through instant messaging services. Now that's how you run a government.
The ramifications of Mayor Bautista's Multiply account gets me thinking: why in the hell would he want to do that? Multiply, to me, is for angst-filled teenagers where they take pictures of themselves through camera phones, perhaps blog entries that would be given failing marks if they were ever passed off as secondary-school formal themes.
That's unless the Mayor falls under that category.
Nope, I wouldn't go as far as to "critique" the Mayor's blog: that's none of my business. But blogging sort of "belongs" to a particular generation of people: a particular social milieu. I kind of feel a bit like Wowie de Guzman nowadays, knowing that people like Miriam Santiago also have blogs of their own. What's up with that? I'm not talking about "fashion" or "trends," but look at it this way: it's like going to a nightclub to dance the "Macarena," or for an 80-year-old wheelchair-bound hacking old fogey auditioning for "Extreme Papaya" in "Pilipinas: Game KNB?"
Grotesque, yes. Maybe the Mayor should figure out a better way on how to use his Multiply account outside of obligatory rah-rah entries. He doesn't have to be all political about it.
Posted at Wednesday, November 14, 2007 by
marocharim
Permalink