Welcome to Volume 6 of The Marocharim Experiment. This blog is authored and maintained by Marocharim, the self-professed antichrist of new media.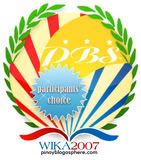 Marocharim
is a 21-year-old college senior from the University of the Philippines Baguio, majoring in Social Anthropology and has a minor in Political Science. He lives with his parents, his brother and his sister in Baguio City - having been born and raised there all his life. He is the author of three book-versions of
The Marocharim Experiment.
Most of his time is spent at school, where he can be found in the UP Baguio Library reading or scribbling notes, and sometimes hanging out with his friends or by himself in the kiosks, or the main lobby. During his spare time, he continues writing. When not in school he hangs out with his friends, or takes long walks around Baguio City to, as he puts it, "get lost."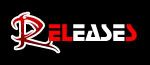 The Marocharim Experiment Volume I: The Trial of Another Mind, Subject to Disclosure
is
Available Now
The Marocharim Experiment Volume II: The Nevermind Chronicles is Available Now
The Marocharim Experiment Volume III: The Sentence Construction of Reality is Available Now
TAG/E-MAIL FOR COPIES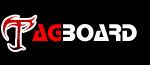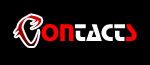 [Friendster]
[Gmail Contact]
[Yahoo!Mail Contact]
"The Marocharim Experiment," "Marocharim" and all the contents in this online web log are the sole intellectual properties of Marck Ronald Rimorin and are protected by existing copyleft laws. Any attempt to copy and/or reproduce the contents of this site, either through electronic or printed means, must be accompanied with the express written consent of the author.
November 12, 2007
< not sex, but profane >
I hate coffee crowds. I'd gladly work at a Starbucks if it means stirring a cup of macchiato with my penis just to spite the pecuniary canons of the leisure class. I'd even crush the ice for mocha frappés with my testicles if it means defiance against coffee drinkers.
What is it with coffee, anyway? Coffee is just that: a caffeine source. The whole issue with coffee being somewhat of a standard for taste is a connotation, a mythologized signifier, a signifier of a signifier. It's not something new, but gourmet coffee is an embarrassment to agriculture: what's so French about "French Vanilla," and what's up with "Cappucino" variants of instant coffee without the foam?
I'd blame the Europeans, but that would be "racist" in this politically-correct world of ours. Gourmet stuff will pass out as feces at the end of the day: I don't understand why foam has to be sold as a gourmet dish nowadays. I would happily dispense foam out of my penis and serve it as a meal to those who score restaurants. Depending on whether or not you make me have sex with a herpes-infested piranha, you'll get many different kinds of foam from my penis.
Posted at Monday, November 12, 2007 by
marocharim
Permalink
November 11, 2007
< hmmm... >
I'm wont to call it "the prostitution of self-image:" the propensity of the youth today to take their own pictures. Darned webcams and camera phones: whoring yourself in the Internet necessitates having to take your own picture and posting it in your Friendster account for everyone to see. Which begs the question: why?
It hasn't always been like this: unless you had the dexterity to handle a Nikon SLR and operate it backward (where you face the lens), then there was no way you can take your own picture. Rembrandt took self-portraits, but not after looking at himself in front of a mirror dressed in one of his costumes. Nowadays, it's a matter of taking your camera phone and taking a go at your own portrait.
Roland Barthes writes that the photograph is asymbolic: that it is not reducible to language. When I commit myself to the relative permanence of a photograph, I am immortalized to the interpretation not of taking the photograph, but of my feeling towards that photograph. But there's a particular strangeness in taking one's own photograph: I take a photograph of myself, and then interpret myself in that image as a relationship with myself. I effectively make myself Other.
That itself would make for interesting philosophical commentary for genuine philosophers. When you stare at a photograph of yourself that you took yourself, you subject yourself to what Jean-Paul Sartre's concept of "the look." You capture a self-image that is not permanent: it's all a matter of Photoshop-ing your own image to make it look "better" than what you really look like. You eliminate moles, blemishes, perhaps give your eyes a tint of blue. Put simply, you can't stand your own image, so you take your own picture.
Posted at Sunday, November 11, 2007 by
marocharim
Permalink
< oh man... >
Back in my heyday as a serious activist, there are people who made a permanent imprint in my mind. It was more of a hot branding iron to the very cortex of my brain, a hot poker dug deep into my very consciousness. Whatever standpoint I hold now, or whatever paradigm I have shifted to, there are people who stand out on the other side that I have the highest respect for.
Lilette Fatima Raquel was one of them. Some people know her as "Ka Trina," but to me, she has always been my "Ate Lilet." She got killed at a gun battle in Abra on October 26, 2007. She was 30 years old.
To some people I know, for me to write about Ate Lilet is nothing short of desecrating her memory: I left serious activism for something that she has always warned me not - perhaps even never - to pursue. But Ate Lilet was one of the driving forces that have made me, at one point in my life, a good Marxist. In those days, Ate Lilet made me carry flags and streamers and put me at the very front line of every rally. One of my fondest memories of Ate Lilet was when an educational discussion was slated just in time for my birthday. That was July 4, 2003: she cooked up a nice big pan of pancit bihon that we all savored... never mind that I sliced up the cabbage a bit too thick. Or that if I was her right-hand man for every conference or caucus, I did a rather unsatisfactory job with it.
As much as I wouldn't agree with much of what Ate Lilet taught me back in those days as I sit here now, I would agree that if there's any magnanimous soul out there who would take the patience to talk to me about how they view the world, Ate Lilet was one of them. Ate Lilet pushed me to do things I thought I can't do: from watching polls to giving educational discussions to shout my heart out on the city streets clamoring for change.
I bid her goodbye today... in the hopes that from this green hill where I view the world now, the red beacon of Ate Lilet may fade in sight, but never in my memory.
Posted at Sunday, November 11, 2007 by
marocharim
Permalink
November 10, 2007
A Hundred Pesos for Mariannet Amper
< pardon me while i rant >
As a passing "social anthropologist," I would call the death of 12-year-old Mariannet Amper a suicide of the acute economic anomic form. But why she killed herself baffles - and at the same time depresses - my usually incompassionate self: she hanged herself inside her family's barong-barong after her father said that he can't give her the P100 she needs for her school project.
One hundred pesos is the sum of my daily allowance: I have a hard time budgeting it for the necessities of fare, photocopied readings, lunch, and my own excesses. Mariannet killed herself for what I already have: a cost that her jobless father would find beyond belief for a school project. What that school project is, I do not know: maybe it's a diorama, or to pay for the tocino some incompetent teacher hawks to her students. I do not know, and I don't want to know: to think that what's in my pocket is what Mariannet's life cost is something that burns a hole in my conscience.
I can only imagine the kind of poverty that Mariannet has to go through before she hanged herself, and I piece the stories of so many other children who have gone through the sheer, utter indecency of poverty and hunger. They are indecencies that go beyond pornography and sexuality. I've heard stories of children's lunches being nothing more than a two-peso pack of fish crackers and a box of cold rice brought from home. I've heard stories of children preserving old, battered shoes by walking to school barefoot, negotiating kilometers of muddy roads and forest trails. I've heard stories of children forced to cut school to sell newspapers in the afternoon.
Mariannet adds to that story: because of a P100 sum that she needs for her school project but her father cannot give, she hanged herself. I can only imagine how: maybe she tied together some blankets, maybe she fashioned a noose out of an old yoke. Maybe she found a length of rope somewhere. We can only speculate what went on in Mariannet's mind that All Souls' Day when she found herself in that room with her hand clutching a makeshift noose. Maybe the poverty was too much to bear that she decided to end her misery once and for all. Maybe she couldn't take it anymore. Maybe she cannot have any more than what she already has, so the grim future was to be found at the loop of that noose.
Like I said before, poverty is something made more poignant when seen through the eyes of children. We try to protect children from the grim and harsh realities of life that would strip them of their innocence. Poverty is one of them: I'm reminded of that sandwich spread commercial where the line says something about imagining a ham sandwich, or how many poor children have to imagine that the lowly plate of pancit bihon has more toppings than the small bits of meat that it already has. Or that old Vic Sotto movie where he and Rene Requiestas sniffed a piece of dried fish suspended above their rickety dining table. Seeing poverty is one thing, but experiencing that poverty first-hand is different. There's nothing funny about it. It's enough to drive you to the very edge. That's what happened to Mariannet.
Blame is a luxury of those who feel like pointing fingers: I'm not in the mood to do so. I can't blame the government, if only because they have already accepted the blame for Mariannet's death. I can't blame society at large, because I don't have enough fingers. I sure as hell can't blame myself, because that's a burden will drive me to commit suicide. It's a vicious cycle, and we're all caught up in it.
This blog entry cost me a hundred pesos to write. It's the least I can do, to immortalize the memory of 12-year-old Mariannet Amper, who killed herself because of a hundred-peso school project. I write this with a kind of shame I hope I will never feel again for so long as I hypothesize, test, and conclude.
Posted at Saturday, November 10, 2007 by
marocharim
Permalink
November 9, 2007
In the Name of the Father
< oh boy >
(First off, today is the third year anniversary of
The Marocharim Experiment.
Yup, it's been three years. As much as I would like to write about three years of Marocharim today, I would postpone celebratory entries for next time, when I'm in a better mood. Today, I'd like to talk about something more personal. P.S. Happy TMX Day.)
As a matter of "policy," I don't write about my family here. These are times, though, when I just can't help it: when the dam that I've tried to keep strong has burst. It's a dam - perhaps even a damn - that I've always had for my father.
No, I don't hate my father. As a child, I've always looked up to him as a man with the strength of an ox and the heart of a lion. I idolized my father. Whenever relatives come by, they compliment me on how much I am the spitting image of my father. Yet as we both grew older, the road got rockier. If anything, two spitting images of each other are coming so close to spitting at each other's images.
I have nothing against my father, but he has every axe to grind against me. The kind of shame my father always rants about is that his children failed to graduate on time. My self-respect dwindles every time he humiliates me and my siblings for "failing him." The weekends he spends at home are no longer fun times, but a life spent in Hell for me. I can't bear to give my own father a piece of my mind: as much as he cannot stand his failure for a son, I cannot stand that shell of a shadow of a man that is my father.
The soonest that my father lost pride in me, I've sought every measure in the world that there is to earn his pride back. I wanted my father's respect so bad that if I can't earn it, I was going to take it. But I realized that can no longer happen: my father is a man who has shown his true colors to me: as good a provider as he is, it becomes a business of owing. The love that he always professes is nothing more than a ledger of debts I've racked up in 22 years of burnout and failure.
It's now that I realized and recognized that my desperate search for his respect is in vain, that in a way, I've lost respect for myself in the process. I'm in no position to please my father because nothing I do will please him. Ever. Everything I do will only be counteracted by the cons that he will think up if you give him five minutes.
Yet at the back of my mind, I see my father: his sickly form, his propensity nowadays to be profane, the fact that he shouted at my siblings. Maybe he has every right to do so. Maybe he's got every right to cry out to the heavens for having no shoes, when the rest of the world has no feet. Maybe I should put every complaint and sickness I also have because my father thinks he's entitled to complain. I'm anything like what I see in my father right now.
As much as I still love my father, it's about time I started doing things not for my father's respect, but because I want to earn my own respect. It won't be in the name of the father anymore.
Posted at Friday, November 09, 2007 by
marocharim
Permalink
November 8, 2007
< romantic experiment >
A story about Ferdinand Marcos goes that when he was courting Imelda, he gave her two roses: one with an open bloom, and one with a bud. It was a symbolism of whatever there is with a bunch of roses that I do not rightly remember.
Not that ikebana is a bad gift to give to girls, but everything becomes a symbolism nowadays. There's simply no gift you can give to a girl that is pointless and meaningless: people have this tendency to overcomplicate stuff they give to people. In her most pa-cute voice, Girlaloo asks Boylet: "Mahal, anong ibig sabihin ng gift mo sa akin?"
If it's a box of chocolates, talk about your sweet love for her. If it's one of those Chinese nougat candies that have formalin in them, talk about your undying love for her. If it's cigarettes, talk about your burning love for her. Heck, give your girl the gift of bottled diarrhea, and talk about being relieved that you met her.
I don't get it: couldn't you give your girl a completely meaningless gift? After all, it's the thought that counts. Why must you think of "perfect gifts" when any gift will be perfect as long as you make it very meaningful with your complex, overwrought, complicated explanations on something as meaningless as a banana peel picked out of your neighbor's compost pile? Nope, you'd look for meanings in it: the banana peel itself is a treasure trove of meanings. You slipped, and fell head over heels in love with her. Bang!
Of course, for people who are too lazy to think of "meanings," there's always the most meaningless - yet most sought-after - gift that there is in any given gift and curio shop: Bearhuggz. Teddy bears that come stuffed in those cans.
Compared to rotten banana peels and bottled diarrhea, there's no need to look for meanings in Bearhuggz. After all, it's pointless: it's just a teddy bear (which girls like) and it comes in an aluminum can (which girls need). It's the perfect gift: you don't have to say anything to your woman. Isn't that what all men need? It's so convenient that you can give your girl all the Bearhuggz in the world and she'll still love you "for what you are."
I would suggest buying one of these big drums, dress yourself up as a teddy bear, and roll your way into her house. It's pointless, but all girls love Bearhuggz.
Posted at Thursday, November 08, 2007 by
marocharim
Permalink
November 5, 2007
< ah, we're nearing the third-year anniversary of tmx >
It might interest you to know that my first contributions to online writing are strategy guides for the Tekken games, some of which I think are still online. In retrospect, I don't think that anyone interested in having a really good game should take cues from my strategy guides: I'm no longer in a position to talk strategy. You see, nowadays, I suck.
While I was waiting for my 86-page chapter to be printed out, I decided to while away the ten minutes by buying a couple of tokens to play Tekken at the arcade machines at Quantum in SM City Baguio. Granted that I put up a fight, but I haven't played the game for over two years now. Ring rust and mental-blocks took the better of me, considering that I was playing my best character (Steve Fox). I did manage to pull off a 72-point juggle that I never thought I can do, considering that I have been a voice against juggling back when me and my friends played the game religiously.
Just so you know, no "mercy rounds:" it was an all-out six-round fight against a Korean who was awed that I proved to be a legitimate threat with my back to the wall. Needless to say, though, he scored one perfect round against me: a lot like what my friends did to me back when I was a newbie in the days of Tekken III.
Posted at Monday, November 05, 2007 by
marocharim
Permalink
November 4, 2007
< hmmm... >
For all intents and purposes, yes: the Internet is capitalism, as it is a consequence of it. This statement does not come from a hard-line progressive: I admit to having a few shreds of activism in me, but I wouldn't admit or concede to being one. I know it's kind of shallow, but if I ever were to become a real progressive, I would give up cheeseburgers from McDonald's. And I would stop blogging altogether.
This is, of course, following the logic of Teo S. Marasigan of Kapirasong Kritika, who some weeks back has created a blog entry on the blog as a threat to the progressive cause. Karlo Mongaya of Postcard Headlines has written his peace, and Mong Palatino of Mongster's Nest has also written a response. I don't know how much more I can contribute, but here goes...
* * *
I appreciate certain points made by Mr. Marasigan: true, the Internet is exclusionary to people who have access to it, and those who can use it. There is such a thing as a "digital divide," and yes: the bulk of Internet users (by perception) are online gamers, not necessarily bloggers like myself. The blogosphere itself is a boiling cauldron of bourgeois decadence: take your average run-of-the-mill Multiply account. Yet the strongest point of Mr. Marasigan's article is that progressives are at a disadvantage when it comes to the Internet: pardon the bastardization and the oversimplification, but the Internet is the most "capitalist" thing in the world.
Indeed, a critical re-appraisal of the Internet is necessary: I don't think that the Internet should end in accessing Friendster accounts. But to be perfectly honest, I think Mr. Marasigan's article is progressive claptrap that fails to acknowledge that the medium is the message: the message of blogging means that information can now be freely produced by anyone who is able. Information does not discriminate between "good" and "bad," between "progressive" and "reactionary."
The pitfall of Mr. Marasigan's argument is to argue along the ideological lines, where "because it's capitalist, it's wrong." Needless to say, you'd be hard-pressed to find a hardcore activist playing Ragnarok. But the inability of leftists to use the Internet to sow the seeds of their ideology through the Internet, to me, is a prophecy of its doom: it is a reflection of its inability to ride the waves of change, so to speak. Because he exhorts progressives to condemn the Internet, he condemns change, and thus condemns the movement to criticism without understanding.
Yes, I agree that we need to critically examine the Internet, and change it for the better. Yet Mr. Marasigan implies that we should pay a blind eye and a deaf ear to the ideas of others and blindly embrace, venerate and lionize a "progressive" ideology, while rendering the rest as "class enemies." The implication is that we should not listen to change, because change is bad. The inability to recognize change is a disability that has paralyzed progressive discourse.
Strangely enough, Mr. Marasigan blogged about it, considering what he has to say. It's not what you say, it's what you do: the medium is the message.
Posted at Sunday, November 04, 2007 by
marocharim
Permalink
November 3, 2007
< entertainment >
After passing by "Zaido" on GMA-7 all too often during channel-surfing, I have come to the conclusion that it is not a "clone" of the classic Japanese action series "Shaider." The way I see it, the intergalactic police of "Zaido" are the masculine versions of the Jewel Sisters in ABS-CBN's "Pangarap na Bituin."
Of course, yesterday's buzz has been the ending of "Kokey." I try not to watch an anthropomorphic alien with a face that screams Botox treatments, but there's only one TV at home that faces the dining room. Kokey seems to be the alien that every Kapamilya loves: the kind of alien that doesn't bring the secret of world peace or a message of trans-planetary domination. Nowadays, Kokey has become a celebrity figure: people know Kokey more than former senatorial hopeful Koko Pimentel, former 1980s porn star Coca Nicolas, fashion icon Coco Chanel, or "Batibot" monkey mascot Kiko Matsing. Tomorrow, at "Sharon," Kokey's mother Kakay will be a special guest.
Shows us how much we have changed/evolved/devolved in our taste for entertainment icons: not too long ago, Taiwanese pop group F4 was an icon, and every girl wanted to be Shan Cai in "Meteor Garden." Now, we have a lovable dancing alien with the same gravitas as Leatherface in "The Texas Chainsaw Massacre" as the TV icon of the first decade of the twenty-first century. I kind of figure how many couples will name their babies "Kokey" after this.
At least "Kokey" has brought us the return of Redford White from the stigma of his role in "Buddy and Sol," more of the antics of Eugene Domingo, and that Ruffa Gutierrez can recover so easily from her tumultuous marriage with Yilmaz Bektas. "Super Inggo 1.5: Ang Bagong Bangis" will replace "The Adventures of Pedro Penduko," and Pareng Jomar returns. "La Vendetta" is not "V for Vendetta," and we're a nation doomed.
No, not really.
Posted at Saturday, November 03, 2007 by
marocharim
Permalink
November 2, 2007
Directed at the Karaoke Singer Next Door... The Return
< vintage tmx >
It's only now that it occurred to me that this is the exact Internet shop that I first wrote the "Directed at the Karaoke Singer Next Door" series back in The Marocharim Experiment Volume 1. These songs include:
In keeping with the tradition of bad singers from Singgles Bar who make the John Lloyd Cruz song sang in ASAP '07 sound good, here's the long-overdue installment of "Directed at the Karaoke Singer Next Door."
* * *
KARAOKE PAIN
(From "November Rain" by Guns N' Roses)
When I look into your eyes, I can see a voice restrained
But darlin' when you're singin', don't you know I feel some shame
'Coz nothing lasts forever, and you're running out of change
And I'll burn you with a candle, ff you sing like that again
We've been through this such a long, long time
And my ears cower in pain
And singers always come and clients always go
And no one's really sure what you're going to sing today
Oh, today
If you can take the time, to keep your notes in line
If I could rest my head, knowing that you're drunk with wine
No, wine
So if you want to sing to me, then don't sing the refrain
Or I'll just end up listening, to your Karaoke Pain
Do you need some time, on your own
Listening to you sing, all alone
Everybody needs some time, on their own
While they sing to you, all alone
I know it's hard to name that tune
When all the people seek to harm you
But if you know how to carry a tune
No one's really all that charmed by you
Sometimes I need some time, on my own
I can't listen to you, on the phone
Everybody needs some time, with a stone
So that you can die, all alone
And when the notes subside, and only scores remain
I know that you're so bad boy, that you're the only one to blame
And Akon's next on the roster, and so is my lifelong bane
You sing just like a blister, with your Karaoke Pain...
Posted at Friday, November 02, 2007 by
marocharim
Permalink