Welcome to Volume 6 of The Marocharim Experiment. This blog is authored and maintained by Marocharim, the self-professed antichrist of new media.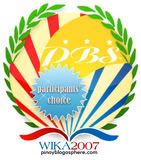 Marocharim
is a 21-year-old college senior from the University of the Philippines Baguio, majoring in Social Anthropology and has a minor in Political Science. He lives with his parents, his brother and his sister in Baguio City - having been born and raised there all his life. He is the author of three book-versions of
The Marocharim Experiment.
Most of his time is spent at school, where he can be found in the UP Baguio Library reading or scribbling notes, and sometimes hanging out with his friends or by himself in the kiosks, or the main lobby. During his spare time, he continues writing. When not in school he hangs out with his friends, or takes long walks around Baguio City to, as he puts it, "get lost."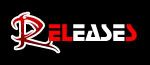 The Marocharim Experiment Volume I: The Trial of Another Mind, Subject to Disclosure
is
Available Now
The Marocharim Experiment Volume II: The Nevermind Chronicles is Available Now
The Marocharim Experiment Volume III: The Sentence Construction of Reality is Available Now
TAG/E-MAIL FOR COPIES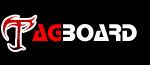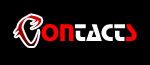 [Friendster]
[Gmail Contact]
[Yahoo!Mail Contact]
"The Marocharim Experiment," "Marocharim" and all the contents in this online web log are the sole intellectual properties of Marck Ronald Rimorin and are protected by existing copyleft laws. Any attempt to copy and/or reproduce the contents of this site, either through electronic or printed means, must be accompanied with the express written consent of the author.
November 8, 2007
< romantic experiment >
A story about Ferdinand Marcos goes that when he was courting Imelda, he gave her two roses: one with an open bloom, and one with a bud. It was a symbolism of whatever there is with a bunch of roses that I do not rightly remember.
Not that ikebana is a bad gift to give to girls, but everything becomes a symbolism nowadays. There's simply no gift you can give to a girl that is pointless and meaningless: people have this tendency to overcomplicate stuff they give to people. In her most pa-cute voice, Girlaloo asks Boylet: "Mahal, anong ibig sabihin ng gift mo sa akin?"
If it's a box of chocolates, talk about your sweet love for her. If it's one of those Chinese nougat candies that have formalin in them, talk about your undying love for her. If it's cigarettes, talk about your burning love for her. Heck, give your girl the gift of bottled diarrhea, and talk about being relieved that you met her.
I don't get it: couldn't you give your girl a completely meaningless gift? After all, it's the thought that counts. Why must you think of "perfect gifts" when any gift will be perfect as long as you make it very meaningful with your complex, overwrought, complicated explanations on something as meaningless as a banana peel picked out of your neighbor's compost pile? Nope, you'd look for meanings in it: the banana peel itself is a treasure trove of meanings. You slipped, and fell head over heels in love with her. Bang!
Of course, for people who are too lazy to think of "meanings," there's always the most meaningless - yet most sought-after - gift that there is in any given gift and curio shop: Bearhuggz. Teddy bears that come stuffed in those cans.
Compared to rotten banana peels and bottled diarrhea, there's no need to look for meanings in Bearhuggz. After all, it's pointless: it's just a teddy bear (which girls like) and it comes in an aluminum can (which girls need). It's the perfect gift: you don't have to say anything to your woman. Isn't that what all men need? It's so convenient that you can give your girl all the Bearhuggz in the world and she'll still love you "for what you are."
I would suggest buying one of these big drums, dress yourself up as a teddy bear, and roll your way into her house. It's pointless, but all girls love Bearhuggz.
Posted at Thursday, November 08, 2007 by
marocharim
Permalink
November 5, 2007
< ah, we're nearing the third-year anniversary of tmx >
It might interest you to know that my first contributions to online writing are strategy guides for the Tekken games, some of which I think are still online. In retrospect, I don't think that anyone interested in having a really good game should take cues from my strategy guides: I'm no longer in a position to talk strategy. You see, nowadays, I suck.
While I was waiting for my 86-page chapter to be printed out, I decided to while away the ten minutes by buying a couple of tokens to play Tekken at the arcade machines at Quantum in SM City Baguio. Granted that I put up a fight, but I haven't played the game for over two years now. Ring rust and mental-blocks took the better of me, considering that I was playing my best character (Steve Fox). I did manage to pull off a 72-point juggle that I never thought I can do, considering that I have been a voice against juggling back when me and my friends played the game religiously.
Just so you know, no "mercy rounds:" it was an all-out six-round fight against a Korean who was awed that I proved to be a legitimate threat with my back to the wall. Needless to say, though, he scored one perfect round against me: a lot like what my friends did to me back when I was a newbie in the days of Tekken III.
Posted at Monday, November 05, 2007 by
marocharim
Permalink
November 4, 2007
< hmmm... >
For all intents and purposes, yes: the Internet is capitalism, as it is a consequence of it. This statement does not come from a hard-line progressive: I admit to having a few shreds of activism in me, but I wouldn't admit or concede to being one. I know it's kind of shallow, but if I ever were to become a real progressive, I would give up cheeseburgers from McDonald's. And I would stop blogging altogether.
This is, of course, following the logic of Teo S. Marasigan of Kapirasong Kritika, who some weeks back has created a blog entry on the blog as a threat to the progressive cause. Karlo Mongaya of Postcard Headlines has written his peace, and Mong Palatino of Mongster's Nest has also written a response. I don't know how much more I can contribute, but here goes...
* * *
I appreciate certain points made by Mr. Marasigan: true, the Internet is exclusionary to people who have access to it, and those who can use it. There is such a thing as a "digital divide," and yes: the bulk of Internet users (by perception) are online gamers, not necessarily bloggers like myself. The blogosphere itself is a boiling cauldron of bourgeois decadence: take your average run-of-the-mill Multiply account. Yet the strongest point of Mr. Marasigan's article is that progressives are at a disadvantage when it comes to the Internet: pardon the bastardization and the oversimplification, but the Internet is the most "capitalist" thing in the world.
Indeed, a critical re-appraisal of the Internet is necessary: I don't think that the Internet should end in accessing Friendster accounts. But to be perfectly honest, I think Mr. Marasigan's article is progressive claptrap that fails to acknowledge that the medium is the message: the message of blogging means that information can now be freely produced by anyone who is able. Information does not discriminate between "good" and "bad," between "progressive" and "reactionary."
The pitfall of Mr. Marasigan's argument is to argue along the ideological lines, where "because it's capitalist, it's wrong." Needless to say, you'd be hard-pressed to find a hardcore activist playing Ragnarok. But the inability of leftists to use the Internet to sow the seeds of their ideology through the Internet, to me, is a prophecy of its doom: it is a reflection of its inability to ride the waves of change, so to speak. Because he exhorts progressives to condemn the Internet, he condemns change, and thus condemns the movement to criticism without understanding.
Yes, I agree that we need to critically examine the Internet, and change it for the better. Yet Mr. Marasigan implies that we should pay a blind eye and a deaf ear to the ideas of others and blindly embrace, venerate and lionize a "progressive" ideology, while rendering the rest as "class enemies." The implication is that we should not listen to change, because change is bad. The inability to recognize change is a disability that has paralyzed progressive discourse.
Strangely enough, Mr. Marasigan blogged about it, considering what he has to say. It's not what you say, it's what you do: the medium is the message.
Posted at Sunday, November 04, 2007 by
marocharim
Permalink
November 3, 2007
< entertainment >
After passing by "Zaido" on GMA-7 all too often during channel-surfing, I have come to the conclusion that it is not a "clone" of the classic Japanese action series "Shaider." The way I see it, the intergalactic police of "Zaido" are the masculine versions of the Jewel Sisters in ABS-CBN's "Pangarap na Bituin."
Of course, yesterday's buzz has been the ending of "Kokey." I try not to watch an anthropomorphic alien with a face that screams Botox treatments, but there's only one TV at home that faces the dining room. Kokey seems to be the alien that every Kapamilya loves: the kind of alien that doesn't bring the secret of world peace or a message of trans-planetary domination. Nowadays, Kokey has become a celebrity figure: people know Kokey more than former senatorial hopeful Koko Pimentel, former 1980s porn star Coca Nicolas, fashion icon Coco Chanel, or "Batibot" monkey mascot Kiko Matsing. Tomorrow, at "Sharon," Kokey's mother Kakay will be a special guest.
Shows us how much we have changed/evolved/devolved in our taste for entertainment icons: not too long ago, Taiwanese pop group F4 was an icon, and every girl wanted to be Shan Cai in "Meteor Garden." Now, we have a lovable dancing alien with the same gravitas as Leatherface in "The Texas Chainsaw Massacre" as the TV icon of the first decade of the twenty-first century. I kind of figure how many couples will name their babies "Kokey" after this.
At least "Kokey" has brought us the return of Redford White from the stigma of his role in "Buddy and Sol," more of the antics of Eugene Domingo, and that Ruffa Gutierrez can recover so easily from her tumultuous marriage with Yilmaz Bektas. "Super Inggo 1.5: Ang Bagong Bangis" will replace "The Adventures of Pedro Penduko," and Pareng Jomar returns. "La Vendetta" is not "V for Vendetta," and we're a nation doomed.
No, not really.
Posted at Saturday, November 03, 2007 by
marocharim
Permalink
November 2, 2007
Directed at the Karaoke Singer Next Door... The Return
< vintage tmx >
It's only now that it occurred to me that this is the exact Internet shop that I first wrote the "Directed at the Karaoke Singer Next Door" series back in The Marocharim Experiment Volume 1. These songs include:
In keeping with the tradition of bad singers from Singgles Bar who make the John Lloyd Cruz song sang in ASAP '07 sound good, here's the long-overdue installment of "Directed at the Karaoke Singer Next Door."
* * *
KARAOKE PAIN
(From "November Rain" by Guns N' Roses)
When I look into your eyes, I can see a voice restrained
But darlin' when you're singin', don't you know I feel some shame
'Coz nothing lasts forever, and you're running out of change
And I'll burn you with a candle, ff you sing like that again
We've been through this such a long, long time
And my ears cower in pain
And singers always come and clients always go
And no one's really sure what you're going to sing today
Oh, today
If you can take the time, to keep your notes in line
If I could rest my head, knowing that you're drunk with wine
No, wine
So if you want to sing to me, then don't sing the refrain
Or I'll just end up listening, to your Karaoke Pain
Do you need some time, on your own
Listening to you sing, all alone
Everybody needs some time, on their own
While they sing to you, all alone
I know it's hard to name that tune
When all the people seek to harm you
But if you know how to carry a tune
No one's really all that charmed by you
Sometimes I need some time, on my own
I can't listen to you, on the phone
Everybody needs some time, with a stone
So that you can die, all alone
And when the notes subside, and only scores remain
I know that you're so bad boy, that you're the only one to blame
And Akon's next on the roster, and so is my lifelong bane
You sing just like a blister, with your Karaoke Pain...
Posted at Friday, November 02, 2007 by
marocharim
Permalink
Death by (Friendster) Degrees XVIII
< eighteen >
The long, arduous, ten-month-long walk down the road of thesis-writing Hell has just taken a turn for the better: in a few weeks, I would finally be done with it. My target is approximately 400 pages: replete with tables, pictures, screen-captures, diagrams, discussions, and just about everything. It would probably be bulging at the seams of its bindings by the time it heads off to the bookbinders' in a week or so, which makes me consider The Articulation of Self in Virtual Environments, Vols. 1 and 2.
I was reading some of the complete chapters last night, and found myself at the verge of tears. Ten months - from inception to research to writing - has led me to the masterpiece of six years of undergrad. I didn't necessarily shed blood, sweat and tears, although I have missed out on a lot of things because of my workaholic attitude towards my work. But if anything, the realization that I'm almost at that point of distilling my chapters into a single document ready for proofing and printing makes it all worthwhile. I don't know what will feel better: graduation, or passing copies of my thesis around.
Posted at Friday, November 02, 2007 by
marocharim
Permalink
November 1, 2007
< a sexist romantic sexperiment >
If you watch pro wrestling, current WWE Women's Champion Beth Phoenix defines her "Glamazon" tagline as "the perfect combination of beauty and strength." OK, so is that extensible to girls who can't wrestle? Is it possible for a woman to be a "perfect combination" of anything, like say beauty and brains?
Leave that argument to a man: excuse my sexism, but such a statement will be prone to feminist claptrap and the rhetoric of "empowerment" that disregards the fallibility of women. Because I'm writing this as a sexist, we men have long admitted our inability to be "perfect combinations," if only because the cars we own say a lot about how hopelessly imperfect we are. Big car = small penis. Expensive car = ugly wife. Two-seater coupé = STD. Car with wood trim = erectile dysfunction. L300 van = impotence. The list goes on.
Man is imperfect. We men cannot possibly be perfect combinations of anything: one testicle has to be lower than the other, the penis cannot be engorged in a perfectly straight line. Ejaculation, being a projectile motion, is never a perfect line or a perfect parabola. Outside of the genitalia we are inevitably reduced to, we become wife-beaters because of our being gentlemen, and sexists because we won't give up our seats in buses.
Yet you won't hear anything about women being imperfect: while we men write our love letters explaining our inadequacies in eloquent poems, we almost always insist on the perfection of the significant other of the opposite sex. No matter how much a woman will attest to being "imperfect," that old country song still applies: "My only prayer is that you'll realize / You'll always be beautiful in my eyes." Never mind that left breast hanging lower or that horrific, cancerous growth in her face.
Nowadays, every woman with a Friendster account will always be the "perfect combination of beauty and brains:" I have six Friendster profiles to back that up. In the case of men, it's a categorical imperative of being either an idiotic hunk or a smart dork. George Clooney is the exception to the rule.
Here's the thing: as much as I would claim that an unnamed sexy voluptuous woman is an idiot, I can't say it out loud, unless I want to be branded a jerk-off jackoff. But for professing that the lot of men have the intelligence of an extra testicle, people would have no problem with that.
Equality, my ass.
Posted at Thursday, November 01, 2007 by
marocharim
Permalink
< hmmm... >
Because it's All Saints' Day, nobody at home cooked anything. So by the time the family came home, they were carrying a Greenwich pizza for lunch.
As you may well know, I don't like pizza. It's just a personal quirk: I have nothing against pizza lovers, but I just happen to be one of those really quirky people who have irrational fears of food other people like (that short list includes cake, chocolates, and marshmallows). It's not like it's my first pizza, but I never really acquired or developed a taste for it.
It's too bad that I consumed the lot of the tuna sashimi (a more gourmet term for kilawin) in the fridge for breakfast. I was damn hungry: working on my thesis without the benefit of a video game break made me consume my calories rather quickly. So it was either the pizza, or delay my lunch break further.
David Bowie, the Storyteller in that Cinemax classic serial drama "The Hunger," said it best: "The hunger inside you will take over... you'll do everything to satisfy it."
Left with no other recourse but to eat pizza, my whole life flashed before my eyes. Wouldn't it be outright hypocritical for someone like me who has been so public about his disdain for pizza to be found eating it? Am I paying penance, or it's just a matter of cruel fate?
Not that I take life lessons from Dr. Seuss (of course I do), but pizza is not like green eggs and ham, and I definitely am not Sam-I-Am. I won't eat them in a boat, with a goat, or in an overcoat. But if I ranted like that in front of my parents who probably queued up for so long at the pizza parlor, I would probably spend an eternity sitting on a pizza stone laid on the molten brimstone of Hell itself.
I won't lie about it: I still don't like pizza.
Posted at Thursday, November 01, 2007 by
marocharim
Permalink
October 31, 2007
< since it's halloween >
Halloween is something reserved for the subdivision-dwelling rich: rich kids in fancy costumes coming a-knocking on some rich man's house trick-or-treating for fancy candy. While the rich have their sweet candies and costume parties with rubber masks and kids dressed up like casting couch rejects for that 1990's Peque Gallaga classic "Batang-X" (ah, 3-Na, A-Gel, G-Boy, Kid/Lat and Control... you disgust me), the uncostumed poor slave over hot stoves cooking rice cakes and rendering coconuts for their supposedly powerful oils.
Because I'm part of the common horde of plebians who as kids only wore costumes for United Nations Day, I'm no stranger to the ways of rice cakes and peanuts eaten at the graveyard. I wouldn't be in the cemetery tomorrow, though: I'm still preoccupied with my thesis.
In the Philippines, the theoretical solemnity of All Saints' Day is overshadowed by the fact that it is actually the one-day extension of Oktoberfest: public cemeteries are decorated with streamers where a mourning date like November 1 is marked with a "Happy All Saints' Day" (the funniness of "Happy Undas" is not lost on me) exhortation. It is a day for touring: by the time I leave this here shop, I'm expecting my friends from the International Order of DeMolay to set up a tourist information tent by Malcolm Square. After all, you can't bemoan the death of your loved one forever. Unless you're an emo-type who reads a Nicholas Sparks novel by the glow of a flashlight underneath bedclothes at three in the morning to the tune of Coheed and Cambria playing on an iPod turned way down low.
Sometimes, though, I would indulge not in the stirring of a pot of glutinous rice: there's more pleasure in gorging one's self on the residue of cooking coconuts. Latik, as it is commonly known here, is technically coconut popcorn. Based on the rantings of old people ladling the medicinal coconut oil on jars, there is healing in latik, and children should get as much of it. Never mind that as I grew older, I had to take a pass on it, since it's a very potent laxative. I had this episode with more than a full cup of latik eaten with kamoteng kahoy washed down with coconut milk, and I swore off the stuff altogether.
As much as I'd like to pay respects to the dead, the cemetery is hostile to me. Because I have weak depth-perception, I apparently stepped on too many tombstones a few years ago that I came home with a bad case of head lice. Almost every available plot of land in the Baguio Cemetery is transformed into a grave plot: the other memorial park a few blocks away from the cemetery is for rich folk who can afford to pay for manicured lawns. Yet the contrasts of rich and poor are also to be found in the common cemetery, where there is no end to opulent, tastefully-decorated mausoleums where lechon de leche becomes an offering to their dead, compared to the rest who stick with rice cakes and peanuts.
Nah, I'm not embittered, but I sometimes think about my inevitable death, and what people will offer me to appease my vengeful spirit that I don't come a-knocking at their doors on Christmas Eve showing them the chains I have forged in my life. Nobody in the family would have it that I be cremated: that as much of a sheep straying from the flock as I am, I should be buried with a coffin underneath a concrete sepulcher. Bullocks.
Anyway, back to Halloween. Kids dressed up for Halloween are now dressed in completely odd garb, considering how many kids dressed up like John Cena and even one went so far as to wear a "Kokey" costume, together with his brother dressed as Blue Zaido and their sister dressed like a devil. Too bad, my cellphone has no camera. It's like Kapamilya, Kapuso, and an offering to Satan, all bundled together with a mom with a cheap plastic headband with horns and a father with a jack-o-lantern mask. I don't know what this world is coming to.
My contribution to trick-or-treating is my UP Maroons jacket. The moment I thought I was lost in the Halloween spirit, I came across a van of jocks dressed in the blue-and-white of the Ateneo Blue Eagles. You can only imagine the tension, but the hell with collegiate rivalries: I returned their "Hey, bro" greeting, considering that the other van a few cars away was filled with students in the green-and-white of La Salle's Green Archers. The familiar maroon-and-green of UP was nowhere to be seen.
Oh well.
Posted at Wednesday, October 31, 2007 by
marocharim
Permalink
< oooh, doom... long experiment >
I sometimes compare life to a video game: you can't get the full experience of life by cheating. There are just some lives out there that you can't finish without cheating. Life doesn't come with "God mode:" in our common path towards doom, a frantic rush for "iddqd" will inevitably and invariably lead us to a realization of our own mortality.
The other day, I was talking with my friend Noel on the matter of Martin Heidegger. I made this passing note that a misreading of Heidegger would be to take "Being" (Sein) as a constant: the word "being" is a gerund, a continuous becoming. The Heideggerian obsession with death and asking about being (Dasein) is an affirmation of "-ing" denoting a process: that we can never be through unless we're done. If you're no longer in a position to ask about being, if you cease to be a being, if you cease to be Dasein, mortality is realized. Survey says, you're dead.
Last night, at around 11:30 in the evening, me and my brother heard a screech and a sickening thud by the bridge near our house. A car - by our judgment a Honda Civic - careered off-course and plummetted around fifty feet down the informal car-wash station underneath the bridge. We rushed to the scene, and the sight of twisted steel was enough to get our testosterone going. As men, we thrive on the sight of car crashes: never mind that if the vehicle exploded, our neighborhood would catch fire.
But even all the manly euphoria of twisted steel and probable explosions became lost on me as I heard the driver cry. Dressed in a barong, I deduced that he may be the father, and they just came off some wedding reception or something, and the victims were his own family. Seeing a grown man cry is funny at first, but you can't help but have your heart out to him: a seatbelt saved his life, but there's just no way back-seat seatbelts will save you from injury on a fifty-foot drop back-end-first into cold, hard ground. I wasn't near enough to see the other victims, but the rush of the EMT's had me wishing that there weren't any dead people in the wreck. Only by some act of God did they come out alive... perhaps just barely.
* * *
You can't escape death: mortality is something you will realize in one way or another no matter how alive you are, or how alive you think you are. Tomorrow is All Saints' Day, where we commemorate our dead: everyone from sinners to saints. To die is not lost on me: I've had my own brushes with Death. Death, to me, is not a part of life: "to die" is very different from "to live."
Degreelessness mode... does life come with a "God mode" cheat? Cheating death is something we are all familiar with: it doesn't take a blinding flash of the Divine to escape Death. Consider the many instances where we come face-to-face with dying: smoking, drinking, crossing a busy street, the threat of armed robbery, a meal at McDonald's, terrorism, global warming, the list goes on and on. Does it make sense to live, when all there is at the end of the tunnel is, well, nothing we can comprehend?
As much as "emo types" and adolescent self-mutilators with razor blades and lit cigarettes irritate me, they have a point (if only by implication): death is not an option. How to die in the peak of your life is optional: my friends are sometimes drawn aback by my rant about how you can disembowel and dismember yourself with a single toothpick. In that famous Shakespearan soliloquy made famous by centuries of Hamlet, Prince Hamlet declaims:
To die, to sleep;
No more; and by sleep to say we end
The heartache and the thousand natural shocks
That Flesh is heir to - 'tis a consummation
Devoutly to be wish'd.
How true... so true, that life doesn't come with God mode.
Posted at Wednesday, October 31, 2007 by
marocharim
Permalink