Welcome to Volume 6 of The Marocharim Experiment. This blog is authored and maintained by Marocharim, the self-professed antichrist of new media.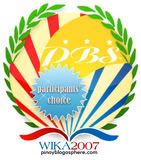 Marocharim
is a 21-year-old college senior from the University of the Philippines Baguio, majoring in Social Anthropology and has a minor in Political Science. He lives with his parents, his brother and his sister in Baguio City - having been born and raised there all his life. He is the author of three book-versions of
The Marocharim Experiment.
Most of his time is spent at school, where he can be found in the UP Baguio Library reading or scribbling notes, and sometimes hanging out with his friends or by himself in the kiosks, or the main lobby. During his spare time, he continues writing. When not in school he hangs out with his friends, or takes long walks around Baguio City to, as he puts it, "get lost."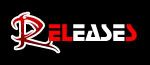 The Marocharim Experiment Volume I: The Trial of Another Mind, Subject to Disclosure
is
Available Now
The Marocharim Experiment Volume II: The Nevermind Chronicles is Available Now
The Marocharim Experiment Volume III: The Sentence Construction of Reality is Available Now
TAG/E-MAIL FOR COPIES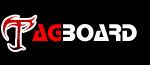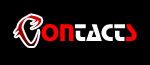 [Friendster]
[Gmail Contact]
[Yahoo!Mail Contact]
"The Marocharim Experiment," "Marocharim" and all the contents in this online web log are the sole intellectual properties of Marck Ronald Rimorin and are protected by existing copyleft laws. Any attempt to copy and/or reproduce the contents of this site, either through electronic or printed means, must be accompanied with the express written consent of the author.
November 1, 2007
< a sexist romantic sexperiment >
If you watch pro wrestling, current WWE Women's Champion Beth Phoenix defines her "Glamazon" tagline as "the perfect combination of beauty and strength." OK, so is that extensible to girls who can't wrestle? Is it possible for a woman to be a "perfect combination" of anything, like say beauty and brains?
Leave that argument to a man: excuse my sexism, but such a statement will be prone to feminist claptrap and the rhetoric of "empowerment" that disregards the fallibility of women. Because I'm writing this as a sexist, we men have long admitted our inability to be "perfect combinations," if only because the cars we own say a lot about how hopelessly imperfect we are. Big car = small penis. Expensive car = ugly wife. Two-seater coupé = STD. Car with wood trim = erectile dysfunction. L300 van = impotence. The list goes on.
Man is imperfect. We men cannot possibly be perfect combinations of anything: one testicle has to be lower than the other, the penis cannot be engorged in a perfectly straight line. Ejaculation, being a projectile motion, is never a perfect line or a perfect parabola. Outside of the genitalia we are inevitably reduced to, we become wife-beaters because of our being gentlemen, and sexists because we won't give up our seats in buses.
Yet you won't hear anything about women being imperfect: while we men write our love letters explaining our inadequacies in eloquent poems, we almost always insist on the perfection of the significant other of the opposite sex. No matter how much a woman will attest to being "imperfect," that old country song still applies: "My only prayer is that you'll realize / You'll always be beautiful in my eyes." Never mind that left breast hanging lower or that horrific, cancerous growth in her face.
Nowadays, every woman with a Friendster account will always be the "perfect combination of beauty and brains:" I have six Friendster profiles to back that up. In the case of men, it's a categorical imperative of being either an idiotic hunk or a smart dork. George Clooney is the exception to the rule.
Here's the thing: as much as I would claim that an unnamed sexy voluptuous woman is an idiot, I can't say it out loud, unless I want to be branded a jerk-off jackoff. But for professing that the lot of men have the intelligence of an extra testicle, people would have no problem with that.
Equality, my ass.
Posted at Thursday, November 01, 2007 by
marocharim
Permalink
< hmmm... >
Because it's All Saints' Day, nobody at home cooked anything. So by the time the family came home, they were carrying a Greenwich pizza for lunch.
As you may well know, I don't like pizza. It's just a personal quirk: I have nothing against pizza lovers, but I just happen to be one of those really quirky people who have irrational fears of food other people like (that short list includes cake, chocolates, and marshmallows). It's not like it's my first pizza, but I never really acquired or developed a taste for it.
It's too bad that I consumed the lot of the tuna sashimi (a more gourmet term for kilawin) in the fridge for breakfast. I was damn hungry: working on my thesis without the benefit of a video game break made me consume my calories rather quickly. So it was either the pizza, or delay my lunch break further.
David Bowie, the Storyteller in that Cinemax classic serial drama "The Hunger," said it best: "The hunger inside you will take over... you'll do everything to satisfy it."
Left with no other recourse but to eat pizza, my whole life flashed before my eyes. Wouldn't it be outright hypocritical for someone like me who has been so public about his disdain for pizza to be found eating it? Am I paying penance, or it's just a matter of cruel fate?
Not that I take life lessons from Dr. Seuss (of course I do), but pizza is not like green eggs and ham, and I definitely am not Sam-I-Am. I won't eat them in a boat, with a goat, or in an overcoat. But if I ranted like that in front of my parents who probably queued up for so long at the pizza parlor, I would probably spend an eternity sitting on a pizza stone laid on the molten brimstone of Hell itself.
I won't lie about it: I still don't like pizza.
Posted at Thursday, November 01, 2007 by
marocharim
Permalink
October 31, 2007
< since it's halloween >
Halloween is something reserved for the subdivision-dwelling rich: rich kids in fancy costumes coming a-knocking on some rich man's house trick-or-treating for fancy candy. While the rich have their sweet candies and costume parties with rubber masks and kids dressed up like casting couch rejects for that 1990's Peque Gallaga classic "Batang-X" (ah, 3-Na, A-Gel, G-Boy, Kid/Lat and Control... you disgust me), the uncostumed poor slave over hot stoves cooking rice cakes and rendering coconuts for their supposedly powerful oils.
Because I'm part of the common horde of plebians who as kids only wore costumes for United Nations Day, I'm no stranger to the ways of rice cakes and peanuts eaten at the graveyard. I wouldn't be in the cemetery tomorrow, though: I'm still preoccupied with my thesis.
In the Philippines, the theoretical solemnity of All Saints' Day is overshadowed by the fact that it is actually the one-day extension of Oktoberfest: public cemeteries are decorated with streamers where a mourning date like November 1 is marked with a "Happy All Saints' Day" (the funniness of "Happy Undas" is not lost on me) exhortation. It is a day for touring: by the time I leave this here shop, I'm expecting my friends from the International Order of DeMolay to set up a tourist information tent by Malcolm Square. After all, you can't bemoan the death of your loved one forever. Unless you're an emo-type who reads a Nicholas Sparks novel by the glow of a flashlight underneath bedclothes at three in the morning to the tune of Coheed and Cambria playing on an iPod turned way down low.
Sometimes, though, I would indulge not in the stirring of a pot of glutinous rice: there's more pleasure in gorging one's self on the residue of cooking coconuts. Latik, as it is commonly known here, is technically coconut popcorn. Based on the rantings of old people ladling the medicinal coconut oil on jars, there is healing in latik, and children should get as much of it. Never mind that as I grew older, I had to take a pass on it, since it's a very potent laxative. I had this episode with more than a full cup of latik eaten with kamoteng kahoy washed down with coconut milk, and I swore off the stuff altogether.
As much as I'd like to pay respects to the dead, the cemetery is hostile to me. Because I have weak depth-perception, I apparently stepped on too many tombstones a few years ago that I came home with a bad case of head lice. Almost every available plot of land in the Baguio Cemetery is transformed into a grave plot: the other memorial park a few blocks away from the cemetery is for rich folk who can afford to pay for manicured lawns. Yet the contrasts of rich and poor are also to be found in the common cemetery, where there is no end to opulent, tastefully-decorated mausoleums where lechon de leche becomes an offering to their dead, compared to the rest who stick with rice cakes and peanuts.
Nah, I'm not embittered, but I sometimes think about my inevitable death, and what people will offer me to appease my vengeful spirit that I don't come a-knocking at their doors on Christmas Eve showing them the chains I have forged in my life. Nobody in the family would have it that I be cremated: that as much of a sheep straying from the flock as I am, I should be buried with a coffin underneath a concrete sepulcher. Bullocks.
Anyway, back to Halloween. Kids dressed up for Halloween are now dressed in completely odd garb, considering how many kids dressed up like John Cena and even one went so far as to wear a "Kokey" costume, together with his brother dressed as Blue Zaido and their sister dressed like a devil. Too bad, my cellphone has no camera. It's like Kapamilya, Kapuso, and an offering to Satan, all bundled together with a mom with a cheap plastic headband with horns and a father with a jack-o-lantern mask. I don't know what this world is coming to.
My contribution to trick-or-treating is my UP Maroons jacket. The moment I thought I was lost in the Halloween spirit, I came across a van of jocks dressed in the blue-and-white of the Ateneo Blue Eagles. You can only imagine the tension, but the hell with collegiate rivalries: I returned their "Hey, bro" greeting, considering that the other van a few cars away was filled with students in the green-and-white of La Salle's Green Archers. The familiar maroon-and-green of UP was nowhere to be seen.
Oh well.
Posted at Wednesday, October 31, 2007 by
marocharim
Permalink
< oooh, doom... long experiment >
I sometimes compare life to a video game: you can't get the full experience of life by cheating. There are just some lives out there that you can't finish without cheating. Life doesn't come with "God mode:" in our common path towards doom, a frantic rush for "iddqd" will inevitably and invariably lead us to a realization of our own mortality.
The other day, I was talking with my friend Noel on the matter of Martin Heidegger. I made this passing note that a misreading of Heidegger would be to take "Being" (Sein) as a constant: the word "being" is a gerund, a continuous becoming. The Heideggerian obsession with death and asking about being (Dasein) is an affirmation of "-ing" denoting a process: that we can never be through unless we're done. If you're no longer in a position to ask about being, if you cease to be a being, if you cease to be Dasein, mortality is realized. Survey says, you're dead.
Last night, at around 11:30 in the evening, me and my brother heard a screech and a sickening thud by the bridge near our house. A car - by our judgment a Honda Civic - careered off-course and plummetted around fifty feet down the informal car-wash station underneath the bridge. We rushed to the scene, and the sight of twisted steel was enough to get our testosterone going. As men, we thrive on the sight of car crashes: never mind that if the vehicle exploded, our neighborhood would catch fire.
But even all the manly euphoria of twisted steel and probable explosions became lost on me as I heard the driver cry. Dressed in a barong, I deduced that he may be the father, and they just came off some wedding reception or something, and the victims were his own family. Seeing a grown man cry is funny at first, but you can't help but have your heart out to him: a seatbelt saved his life, but there's just no way back-seat seatbelts will save you from injury on a fifty-foot drop back-end-first into cold, hard ground. I wasn't near enough to see the other victims, but the rush of the EMT's had me wishing that there weren't any dead people in the wreck. Only by some act of God did they come out alive... perhaps just barely.
* * *
You can't escape death: mortality is something you will realize in one way or another no matter how alive you are, or how alive you think you are. Tomorrow is All Saints' Day, where we commemorate our dead: everyone from sinners to saints. To die is not lost on me: I've had my own brushes with Death. Death, to me, is not a part of life: "to die" is very different from "to live."
Degreelessness mode... does life come with a "God mode" cheat? Cheating death is something we are all familiar with: it doesn't take a blinding flash of the Divine to escape Death. Consider the many instances where we come face-to-face with dying: smoking, drinking, crossing a busy street, the threat of armed robbery, a meal at McDonald's, terrorism, global warming, the list goes on and on. Does it make sense to live, when all there is at the end of the tunnel is, well, nothing we can comprehend?
As much as "emo types" and adolescent self-mutilators with razor blades and lit cigarettes irritate me, they have a point (if only by implication): death is not an option. How to die in the peak of your life is optional: my friends are sometimes drawn aback by my rant about how you can disembowel and dismember yourself with a single toothpick. In that famous Shakespearan soliloquy made famous by centuries of Hamlet, Prince Hamlet declaims:
To die, to sleep;
No more; and by sleep to say we end
The heartache and the thousand natural shocks
That Flesh is heir to - 'tis a consummation
Devoutly to be wish'd.
How true... so true, that life doesn't come with God mode.
Posted at Wednesday, October 31, 2007 by
marocharim
Permalink
< hmmm... >
In Plato's Republic, references to the "noble lie" include the Allegory of the Cave, the Myth of the Metals, and the rigged lottery by which the philosopher-king is determined. Lying, as it seems, can be divided between "noble lies" and "ignoble lies:" the former being white, and the latter being colorless.
I was reading my friend Erik's blog and found out that not too many people take to lying of whatever color. Lying is not color-blind: you can even lie about colors. I can rave about how good-looking you are in pink, even if that pink blouse you're wearing is akin to the tint of a sanitary napkin worn by one with gonorrhea. If it's in man's nature to lie, it is also in his nature to tell the truth.
I can't help but use my thesis as an example. It's pretty easy to lie in your Friendster account: lying about your age, lying about where you live... yet these are piddly lies compared to lies we have to put up with every day: consider the lies that your local politician feeds to you by election day, along with the obligatory pakain in a miting de avance. But who says lies have varying degrees? Isn't it a categorical imperative that a lie is a lie, a half-truth is a whole lie, and that lies which are true by consequence are lies nonetheless?
Heck, I lost count of the number of times I have lied: put them all together and I'm bound for Hell. But one thing I've learned about lying is that you can't lie all the time: it takes a lot of effort to lie. Deception is only a matter of discernment, that any good judge of character can spot a lie a mile away. But we all aren't good judges of character: I had this "friend" who claimed to be a member of the CIA. I sometimes want to kick my own ass for believing it once, but sometimes even I have to succumb to taking an obvious lie as a truth.
Perhaps we are all doomed to live a lie. Not just ours, but others' as well.
Posted at Wednesday, October 31, 2007 by
marocharim
Permalink
October 30, 2007
< hmmm... >
I'm not environmentally-conscious, but I read somewhere that bottled water poses as an environmental hazard.
Because the Philippines is a Third-World country, the safest water you're going to get comes from a plastic bottle or a water dispenser. Even the poor would take the recourse of boiling water they get from the common artesian well (poso): only an idiot would drink water straight from the tap. In the competitive world of water purification, the more stages your water goes through, the safer it is. The bottled water company where we source our household water goes through 11 stages of purification, but it's still water.
But in America, where you can safely drink tap water, there's a commercial obsession with bottled water. It's not limited to Perrier, but there's a market for water that comes from volcanic aquifers in Fuji. Evian water comes from a spring in Switzerland, and Voss comes from an artesian aquifer in Norway. There are brands of water out there that come from Arctic glaciers (for all intents and purposes, bottled snow).
It begs the retort: it's just water. The molecular structure of all forms of water follows the same valence bond between two hydrogen molecules and a molecule of oxygen. Because I am a chemist by virtue of one general education course (Chem 1), I have this idea of selling pure water by releasing the contents of oxygen tanks and hydrogen tanks. It can't get any more purer than that.
The environmental danger that comes with bottled water comes with plastic bottles, which are made out of petroleum. But science aside, the danger comes with the pecuniary canons of taste: the common clamor for water is overshadowed by a preference for special water, while poor people all over the world are dying from lack of clean drinking water. The irony that comes with the extreme: a global advocate like Madonna would drink Voss. Or with another extreme of Philippine Senators who can't get by meetings without their own bottles of water. At the barest minimum, people who can safely source water from the tap without threat of cholera, but drink bottled water like their lives depended on it, like the world is a giant exercise club.
Samuel Taylor Coleridge once wrote: "Water, water everywhere, but not enough to drink." I rest my case... for now.
Posted at Tuesday, October 30, 2007 by
marocharim
Permalink
October 29, 2007
French Maids and Schoolgirls
< hmmm... >
I read somewhere that the Japanese have a particular problem with a repressed collective id, and that they suffer from a social neurosis of sexual fetishism. Consider the Japanese schoolgirl: I don't know what's so parochial about such short skirts. Or that a certain store in Tokyo is named "Love Love Hot Cake," or that a certain store that sells designer eyeglasses has its attendants and clerks wearing French maid uniforms.
Alvin Toffler, in Future Shock, prophesized that one day, airline services will revolve around themes: flight attendants will be wearing French maid uniforms, or wenches in a pirate ship. In the Philippines, you can expect a Gabriela-led picket on a place that will feature attendants dressed in Catholic schoolgirl uniforms. But that would be the extreme: a certain sports store in SM has its attendants dressed in tennis gear akin to what Martina Hingis would be wearing in Wimbledon.
Yes, indeed, sex sells. Karl Marx's concept of the "commodity fetish" could be extended to fetish being a commodity. The person interested in sexual politics or gender studies can make an entire thesis out of it, and the gender advocate will have no end stones to cast against sexually-charged atmospheres (no matter how benign) that sell products. If you can't go after the dildo shop, go after the place that a man would wish to be a dildo shop.
Why the Japanese complain of sexual harassment... well, duh.
Posted at Monday, October 29, 2007 by
marocharim
Permalink
October 28, 2007
< hmmm... >
I sometimes get depressed thinking about poverty in the Philippines. I found myself in one of those feeding programs the other day, and saw a mother preparing milk for her brood of a dozen children. The small packet of powdered milk couldn't possibly be enough for all of them, so they all had a plastic cup of what passes to be "milk." To me, it was more of a bluish suspension that only out of formality is called "milk." What's in the glass looked more like formalin dissolved in water.
Methinks that poverty is more poignant when seen through the eyes of children. Children suffer the most from it: to see them clad in ragged clothes, caked in dirt and grime, bellies bloated with ascaris. Yet innocence cannot hide the knowledge that you have to savor your free fried chicken, because by day's end you'll have nothing more than watered-down instant noodles to look forward to.
Food, to me, becomes more of an expedience: perhaps there is forgiveness in Heaven for a man deprived of food and becomes a glutton for a day. There is forgiveness in the afterlife for a child who enters Church for a bowl of free soup. When I come to think of it, it's kind of hard to blame people for their own poverty, or to put the blame squarely on the economy or our culture.
It's a vicious cycle, and I was caught up in it. I was caught at the maelstrom of watching a poor woman make ends meet with a packet of powdered milk, as if to spare for her children some much-needed nutrients that the President wants to solve with instant noodles. But time and time again, I find myself in the odd, "I-want-to-kick-my-own-ass" situation of having no solution to offer, of having no answer to the problem. Just where do I begin, when I am confronted with a problem that has been there from the beginning, and has no end in sight?
Yet cynicism wouldn't feed me, just as that woman won't feed her brood with a plastic bag of groceries. Yet that glass of blue haze, with all its affinity and comparisons to formalin, brings about me that dark pall that indeed, we are all doomed to live a vicious cycle. No wonder it's so depressing.
Posted at Sunday, October 28, 2007 by
marocharim
Permalink
October 27, 2007
The World View of Marocharim
< some quiz >

What is Your World View?
created with QuizFarm.com
You scored as Postmodernist

Postmodernism is the belief in complete open interpretation. You see the universe as a collection of information with varying ways of putting it together. There is no absolute truth for you; even the most hardened facts are open to interpretation. Meaning relies on context and even the language you use to describe things should be subject to analysis.


| | | |
| --- | --- | --- |
| Postmodernist | | 100% |
| Cultural Creative | | 81% |
| Existentialist | | 69% |
| Modernist | | 56% |
| Idealist | | 56% |
| Romanticist | | 56% |
| Fundamentalist | | 38% |
| Materialist | | 31% |
* * *
Oh shit.
Posted at Saturday, October 27, 2007 by
marocharim
Permalink
< latin for "on your knees, dog" >
I'm not to call the "pardon" granted to Joseph Estrada a "pardon" per se: if anything, it was not an act of forgiveness (genuine or hypocritical). The way I see it, President Gloria Arroyo is not in a position to grant Erap a pardon. To me, the executive clemency granted to Erap is a paranoic precedent where GMA that would be entitled to by the time she gets her turn at the Sandiganbayan.
Surely, as a participant in EDSA Dos, I would find it in my stomach to forgive Erap for being an incompetent buffoon: for all purposes of admission, plunder is the weakest case you could hurl against Erap. But last time I checked, GMA is the accidental benefactor to EDSA Dos: she wasn't actually in it. As far as I am concerned, her magnanimous offer to Erap is an accidental magnanimity, and the pardon she granted to Erap is an accidental executive's accidental clemency. It's just like Joey de Leon asking Willie Revillame for an apology following the flak from the "Wilyonaryo" farce.
I rue the day I participated in EDSA Dos.
Posted at Saturday, October 27, 2007 by
marocharim
Permalink