Welcome to Volume 6 of The Marocharim Experiment. This blog is authored and maintained by Marocharim, the self-professed antichrist of new media.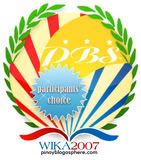 Marocharim
is a 21-year-old college senior from the University of the Philippines Baguio, majoring in Social Anthropology and has a minor in Political Science. He lives with his parents, his brother and his sister in Baguio City - having been born and raised there all his life. He is the author of three book-versions of
The Marocharim Experiment.
Most of his time is spent at school, where he can be found in the UP Baguio Library reading or scribbling notes, and sometimes hanging out with his friends or by himself in the kiosks, or the main lobby. During his spare time, he continues writing. When not in school he hangs out with his friends, or takes long walks around Baguio City to, as he puts it, "get lost."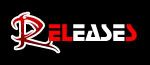 The Marocharim Experiment Volume I: The Trial of Another Mind, Subject to Disclosure
is
Available Now
The Marocharim Experiment Volume II: The Nevermind Chronicles is Available Now
The Marocharim Experiment Volume III: The Sentence Construction of Reality is Available Now
TAG/E-MAIL FOR COPIES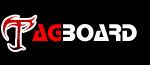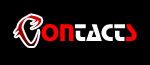 [Friendster]
[Gmail Contact]
[Yahoo!Mail Contact]
"The Marocharim Experiment," "Marocharim" and all the contents in this online web log are the sole intellectual properties of Marck Ronald Rimorin and are protected by existing copyleft laws. Any attempt to copy and/or reproduce the contents of this site, either through electronic or printed means, must be accompanied with the express written consent of the author.
September 26, 2007
< i'm going to get flak for this... who cares >
I wrote on the new GMA-7 series "Zaido" before, but that was before I actually watched it. But one episode of "Zaido" is enough for me to hurl: not only did it urinate (figuratively) on "Shaider" and Star Trek, but add a ripped-off version of Zordon to it and yes, it kind of reminded me of a bastardized version of "Mighty Morphin' Power Rangers." Just so you know, Dennis Trillo reminded me of Tommy.
While we're on the subject of the Power Rangers, I didn't follow the series as much: I never watched an episode of "Dino Thunder." For all intents and purposes, the Ranger I loathe most is Tommy, the most popular Ranger of them all. The guy can do practically everything, became three Rangers (Green, White, and Red), and he's always the hero. My favorite among the original Power Rangers is Billy, because he represents my peeps just fine.
While I'm more of a "Transformers" fan (not the disgraceful but beautiful-looking version made by Michael Bay), I kind of liked morphing of Mastodon, Pterodactyl, Triceratops, Saber-Toothed Tiger, and Tyrranosaurus. I still don't understand why Saber-Toothed Tiger (Yellow Ranger's Zord) is a "Dinozord," since the prehistoric animal is not a dinosaur, much less a reptile. The Thunderzords, though, were way cooler: combining the Mega Thunderzord, Tor and Pyramidas together formed a badass robot, but it's not cool enough compared to the imaginary and hypothetical combination you can get from combining any two Autobots, or Grimlock.
OK, here are the lyrics:
* * *
They've got a power and a force that you've never seen before
They've got the ability to morph and to even up the score
No one will ever take them down
The power lies on their side
Go, go, Power Rangers
Go, go, Power Rangers
Go, go, Power Rangers
You, Mighty Morphin' Power Rangers
They know the fate of the world is lying in their hands
They know to only use their weapons for defense
No one will ever take them down
The power lies on their side
Go, go, Power Rangers
Go, go, Power Rangers
Go, go, Power Rangers
You, Mighty Morphin' Power Rangers
No one will ever take them down
The power lies on their side
Go, go, Power Rangers
Go, go, Power Rangers
Go, go, Power Rangers
You, Mighty Morphin' Power Rangers
Go, go, Power Rangers...
Posted at Wednesday, September 26, 2007 by
marocharim
Permalink
September 25, 2007
Death by (Friendster) Degrees XII
< oh boy >
I'm settled for meriting an "INC" for my thesis subject this semester: it's not that all my hard labor summed up in a 122-page draft is in vain, it's just that I just haven't gone far enough in six months of thesis work. Like I said before, the prudent thing to do would be to type up my conclusions, but I don't like to look back at myself a few years from now and have my regrets for submitting a half-baked thesis.
As overkill as my thesis already is, I've only gone so far as to deal with only three factors of a typical Friendster profile, and I still have three more to go. I'm not going to proclaim that the sun will stand still and I can finish everything in the span of two weeks: I'm allowing myself give or take six weeks to finish it all. My parents don't understand why I'm so meticulous with my thesis that I work until 3 AM to finish what I can in a night, but what drives me to do so is the kind of patience I wish I had in my younger days. I'm no longer doing what I do for a sense of pride, but a sense of purpose. Yes, I do believe that my work will be my "deposit" for my ticket into the academe and into the intellectual community, but I want to give myself the opportunity to make up and compensate for my shortcomings in my career as an undergraduate student.
From the thesis front: my suspicions have been confirmed that I'm not only dealing with a sociological problem, but a philosophical problem as well. To be exact, the problem of self is an ontological question: a question of being. My ontological paranoia, at least, has been appeased by confronting my problem in terms of "the virtual:" the possibility of becoming, and not the "virtual reality" of the colloquial sense. Such a "revelation" has been made possible when I was at home reading Anti-Oedipus by Gilles Deleuze and Félix Guattari. I'm not going to disclose anything yet, but my analytical Frankenstein monster is now becoming ever more coherent. I'm not divulging anything outright just yet.
Because yesterday was a slump brought about by weeks of fatigue and exhaustion, I decided to change my color schemes from red accents to blue accents. This is yet another one of my anal-retentive compulsions to make a suave-looking paper. I also decided to format my paper according to the standards of academic writing by resizing fonts into 12-point typeface, which blew up my draft into somewhere around 174 pages, plus a new chapter.
You guessed it: I'm not stopping there.
Posted at Tuesday, September 25, 2007 by
marocharim
Permalink
< hmmm... >
I was watching CNN at the wee hours of the morning to listen to Iranian President Mahmoud Ahmadinejad speak at Columbia University. This has been the subject of much debate in the academe: should Mr. Ahmadinejad be allowed to speak in an American university in the interest of free speech, when the United States government has explicitly considered Mr. Ahmadinejad a "terrorist?"
Personally, I do not agree with whatever a hectoring poltroon like Mr. Ahmadinejad has to say, but I defend his right to say whatever he has to say in a public forum, even if it is in an American university as prestigious as Columbia. About a year ago, a similar incident happened in UP Diliman, when former PNP Chief Hermogenes Esperon was pelted with eggs and mud following an speech he gave on political killings. The reason for throwing stuff at Gen. Esperon was simple (minded): it was in the interest of protest to pelt him with eggs and mud because of "political repression."
Yes, I believe Mr. Ahmadinejad is a Holocaust-denier, an Islamist supremacist, an anti-Semite, a man intolerant of gays, a guy whose idea of "root causes" can be associated with a literal - not analogical or metaphorical - potato. The American people need not welcome Mr. Ahmadinejad, much less give him the red-carpet treatment, but he is free to speak his mind in a free country. The American people can be intolerant to Mr. Ahmadinejad's empty pontificating, but the least that can be expected for a nation based on the very canons of free speech is for people to pretend to listen to him. It's like listening to your Calculus professor: pretending to listen will at least save your arse through a perfect attendance record.
New York City Council Speaker Christie C. Quinn says that by giving Mr. Ahmadinejad a forum, he will only "spew more hatred and more venom out here to the world." I say, he should go on ahead and do his spewing: the critical minds of Columbia University know better than to passively accept whatever Mr. Ahmadinejad has to say. As my good friend Jamir Ocampo said back in the day when we used to be in the same debate team in high school, Mr. Ahmadinejad is nothing more than an empty can. But denying figurative empty cans the chance to resonate in a public forum is, in effect, empty judgment.
Posted at Tuesday, September 25, 2007 by
marocharim
Permalink
September 24, 2007
< hmmm... >
I was hanging outside the school gates awhile ago when my old third year high school teacher, Ma'am Susan Sagisi, pulled over the side of the road. Ma'am Susan happens to be one of my favorite teachers: one of the best reasons I could think of right now is that she's the only Math teacher who has had the patience to pull me out of the rut of high school algebra. The sad thing is that she's leaving for New Mexico tomorrow night. What made the scene even more pathetic is that even if I felt the tears welling from my eyes at the thought of seeing her go, I never really got the chance to bid her a proper goodbye.
Ma'am Susan, like every other high school teacher I know, is going to the States to seek greener pastures. It's a damned shame that she had to go even if she's already a tenured head teacher in Baguio City National High School, but the realities of economics has to sink in somewhere at one time or another. I can understand that some of my professors in college are millionaires owing to their position in the academe, but high school is different. Nobility is not a practical utility these days: when you have bills to pay, children to put through college, and dreams to chase after, you need to be more pragmatic.
I'm having second thoughts about teaching, if only because I also have obligations to my family and dreams to chase after. Quite a number of my friends say that I'll make a good teacher (except for kindergarten and primary school) one day, but even at my age, I have to be more practical about my career choices. I have family to look after, and this means selling myself off to the highest employment bidder whenever I can. It's just the way the world works.
Right now, I'm trying to visualize a Math class in City High in the absence of Ma'am Susan: I'm thinking along the lines of pedagogical sadists who demand a numerical answer to a polynomial with nothing but variables. Teachers who would demand that you vanish into thin air and never be heard from again even in a two-letter-and-smiley text message. But at the same time, I'm thinking of teachers who, in the absence of US visas and placement deposits, sell ice drop, polvoron and tocino to their students, threatening a failed mark. I'm thinking of teachers burdened not only by lesson plans and class records on working hours, but the duties of family on off-hours. I'm thinking of the noble profession of teaching being reduced into nothing more than a rat race, where the winner is still a rat who happens to teach.
I know: this general theme has been articulated to the point of dramatic abuse in Philippine cinema, where you would have an Alessandra de Rossi or a Maricel Soriano play a teacher, and then the whole class would be forced to write a movie review for Filipino class. But it happens all too often: the irony and ignominy of it is to be found in the classic example of a Filipino teaching English to Americans. I do wish that Ma'am Susan will find a sense of purpose in New Mexico, outside of the sense of purpose that comes with economic necessities.
But I can't help but to look at things on my terms: what a class reunion would be like without her fleeting, momentary, Cinderella-like presence. I can't help but to look far into my future and probably see myself in a similar position as she does: a dream of white picket fences, dollars, and macaroni-and-cheese dinners. I have to make some weighing between my own ideals of patriotism and my own pragmatic economics, to sign travel documents and get my real dreams fulfilled some place else outside of this country.
Like everyone else, I am definitely going to miss her.
Posted at Monday, September 24, 2007 by
marocharim
Permalink
September 23, 2007
< hmmm... >
I remember one time when US Senator Ted Stevens once referred to the Internet as, "It's not a dumptruck... it's a series of tubes." But a couple of nights ago, during the Senate hearing on the national broadband network deal, I heard Senator Richard Gordon say, and correct me if I'm wrong, "The Internet is just like a highway."
Personally, I think our august and esteemed Senators should refrain from defining and talking about things they obviously do not know. Much of the ZTE hearing revolved around people wanting to know what "broadband" is, how the Internet works, and Senator Rodolfo Biazon asking if Smart has a wider coverage than Globe. After a few days of trying to understand what the Senate committee was actually talking about, it turns out (and this is just my opinion) that they understand the Internet in terms of P20-an-hour cafés with broadband... ah, so that's why it's so corrupt. Never mind that Joey de Venecia III is a marijuana user, that FG Mike Arroyo demanded that Joey "back off," or that, from my understanding the government can't make a contract with telecoms... heck, who understands anything about this ZTE deal?
I expected the younger generation of Senators - in that of Francis Escudero, the Cayetano siblings, or Juan Miguel Zubiri - to come to the rescue of the older Senators who are still trapped in the days of Telex and save the Senate from the destruction brought about by their ignorance of the Internet. But no: they were too busy implicating or not implicating President Arroyo in the dubious deal.
Nope, I'm not going to spend time explaining what the Internet is to the Senate. If old people want to think of the Internet in terms of dumptrucks, tubes, highways, or whatever other metaphor they can think of, I'm fine with that. After all, the Senate can start investigating about this "Internet" thing we speak of.
Posted at Sunday, September 23, 2007 by
marocharim
Permalink
September 22, 2007
Death by (Friendster) Degrees XI
< oooh, eleven >
First of all, my congratulations to my very good friends Jeronimo Poyaoan and Jezele Lester Esguerra, who have worked so hard and can now confidently put the title "Engineer" before their names.
* * *
Because of a slump in thesis-writing activity, I decided to follow my friend Tano's lead and write endnotes to my thesis chapters. The reason why I chose to write endnotes is because I needed to qualify myself: suffice to say, I did a lot in the way of qualifying. Needless to say, my "synthetic approach" has led me to do a lot of endnote-related explanation.
Like many social scientists, I have this particular paranoia about the "passé." Since I'm planning to submit my paper to an overseas conference, I feel the need to do a bit of ass-kissing by using more "contemporary" thinkers, following the suggestion of some of my teachers. For all intents and purposes of pulling rabbits out of hats, though, I could do worse than to go back to the "traditional" thought. If I'm going to talk about "virtual communities," I'm going to have to talk about "community" itself. And nobody talks about "community" better than sociology's grand old man himself: Emilé Durkheim.
This is one of those days where I wished I paid more attention to my classical theory class. The triumvirate of sociological thought revolves around an understanding of three people: Durkheim, Max Weber, and Karl Marx. To be perfectly honest, my weakest point is Durkheim. I could probably be forgiven for having lapses with Weber or having abused Marx in my younger days, but not so Durkheim: for all intents and purposes, Durkheim "invented" sociology.
Yup, my theory professor would probably drop her Philip Morris, cut off a branch from the learning tree, and proceed to give me the beating of my life if I ever make a single mistake in an interpretation of Durkheim. Besides, the chapter is due on Monday.
Posted at Saturday, September 22, 2007 by
marocharim
Permalink
September 21, 2007
The 21st Night of September 1972
< hmmm... >
I don't remember the 21st night in September 1972 when Marcos declared Martial Law. I was born during the twilight years of the Marcos regime: my parents say that my name came as a message of hope. My first name "Marck" came from Macoy, and "Ronald" from the late US President Reagan. A hope that things would get better one day: some of my grandfathers said that I will one day change the world.
If only to humiliate and disprove my grandfathers' prophecies, I have yet to do my share of changing the world. As I write this, Session Road has a dozen students marching on the streets doing their bit to commemorate Martial Law, and here I am writing. I could join them and make a baker's dozen out of the march, but I've long since been "retired" from the "parliament of the streets." I'm anything but Mick Jagger's idea of the "street fighting man" in the 1960s.
Maybe Mandy (as in "The Grim Adventures of Billy and Mandy") was right in saying that "hope is wasted on the hopeless." But there is hope: a glimmer in the distance that guides us in the grim darkness of our present state. I don't know what that is. But to follow that glimmer of hope doesn't hurt.
Today being the 35th anniversary of Martial Law makes me bound by duty to commemorate it, but truth be told, I can't. I was but a wee baby during the EDSA Revolution, when Marcos' world collapsed around him when thousands of indignant Filipinos trooped to EDSA to express their disdain for Marcos. Nowadays, we commemorate Martial Law in terms of the "de facto" form we are experiencing now, only in the form of Gloria Arroyo.
I don't think so: all this talk about "de facto martial rule" is often the stuff that comes out of a young idealist whose first childhood memory is Partrasche dying with Nelo in "Dog of Flanders." We were fortunate enough not to have lived through the hell that was 1972: I think that the allusions we make now pale in comparison to what really happened back then. I could only imagine what the government would do to me if we really are in a state of Martial Law.
My parents say that I should stop writing about things altogether, on the grounds that I'm often treading dangerous ground in a dangerous world. I understand that, but I can't get the nagging prophecies of my forefathers that I can change this world into something better than it already is. It's not megalomania, but if not for the memory of my forefathers, I'd rather do what I do now for the spirit of change.
It's not a very easy thing to be outspoken and to stand up for what you believe in. I made my own fair share of enemies and foes. I've often been criticized to the point of near-crucifixion by everyone from my parents to the people I thought were my "friends." But to realize that some people stand with me following a glimmer of hope is something better than the self-pitying pains of speaking out. For all the things I took I stand for, there were always people out there who stood with me: not only in the blogosphere, but also in real life. I thank them for that.
I think that's the whole message of why we commemorate Martial Law, even if other people would rather forget the dismal memories of six o'clock curfews, cattle prods on wet floors, and the assassination of Ninoy Aquino. We commemorate Martial Law because in that 21st night of September 1972, some people took a stand for us that "never again" shall we experience the brunt of absolute power from the barrel of a gun. Today, as the bulk of us rant and rave about "freedom," we should bear in mind what made it possible for us to be free, and what things were made possible by our freedom.
If anything, we are free to live, and we live to be free.
Posted at Friday, September 21, 2007 by
marocharim
Permalink
September 20, 2007
I Don't Like The Drugs (But The Drugs Like Joey)
< oh boy >
I don't follow politics as much nowadays: the ZTE deal is so boring that you could actually make owls sleep with such a story. But if there's any humorous thing about it, it's Luli Arroyo's counterattack to Joey de Venecia: in today's Manila Standard Today (which I read because it's literally colorful), Luli says:
"I don't know if his old drug use has affected his thinking. I saw some parts of his testimony and he was really grasping at straws as thin as his hairline."
Man, what a retort! I always thought of the Arroyo siblings to be as boring as their mother, but that was a stroke of comedy genius right there. Luli was alluding to Joey de Venecia's confession that he used marijuana before, but claims that his old toking ways has not messed up with his brain.
I remember that old story where the French philosopher Michel Foucault once smoked marijuana on an interview/debate broadcast over the whole French nation, and rumor has it that he was paid for the debates with Noam Chomsky in hashish. I thought that we Filipinos don't have an equivalent to a gay American Senator in this day and age, but here we have one: the son of the Speaker of the House confessing on using dope. It kind of reminded me of when Bill Clinton was grilled over marijuana charges. His answer is classic: "I used marijuana, but I didn't inhale." Of course, he didn't: "use" and "inhalation" are very different from "smoking."
I don't know about the next Filipino, but I think that our table-pounding ways are fine. After all, all political issues in the Philippines are personal issues. The moral Right has denounced Joseph Estrada before for being a womanizer, and a reporter has gone so far to ask about Gloria Arroyo's sex life. Her answer was, "Plenty," but "sex" is a nuanced expression.
But for all the ZTE deal is worth (absolutely nothing, if you asked me), there's much more enjoyment to be found in Joey de Venecia's toking. Did he roll his own marijuana himself, or did he use a bong? Did he prefer sticks and stems, leaves, or flowers? Nope, I don't use marijuana, but I'm quite interested in why on God's green earth did it come into play into the testimony.
Yet again, politics. Ain't that something?
Posted at Thursday, September 20, 2007 by
marocharim
Permalink
< oh boy >
If I'm really planning on making a living out of my college education, I would make decent money writing obfuscated articles for an academic journal, or I would end up writing a column for a newspaper telling the government how to do things. The prospects of teaching are rather glum, since I doubt schools will hire me given my horrifying transcript. Besides, teaching college students necessitates having a lot of patience: every classroom has at least four talkative students, three antukin, two suck-ups, and one blowhard who tries - in vain - to prove the teacher's ignorance.
An instructor at the Philosophy department was quite amused that I was referred to as a "scholar" by a professor at another university. "Scholar" is a nuanced expression: the way I see it, all UP students are scholars by virtue of a string of syllogisms that revolve around the political economy of education. I find myself embarassed being called a "scholar" by the strictest definition: people who have mastered their discipline. If anything, I'm a "scholar" by accident.
I'm embarassed because I haven't mastered my discipline yet. There are a lot of things in Social Anthropology and/or Political Science that I'm supposed to know and I'm supposed to apply. It's not that I'm ashamed, it's just that I can't bear calling myself a "scholar" without inwardly groaning and chuckling at the same time to the point of asphyxiation. There are far too many "scholars" in this world: the bulk of them are scholars by connotation, and very few are scholars by denotation. The former are often the people who are ascribed scholars, the latter are often the people described as scholars.
Oh well...
Posted at Thursday, September 20, 2007 by
marocharim
Permalink
September 19, 2007
< romantic experiment >
As a political scientist of the bastardizing kind, I happen to think that you can condense every political theory out there at the microcosmic level of romance. Utilitarianism, for example, is a matter of using people: in a romantic association, you should always determine who has more utility, and as such, he/she becomes the "greatest number." As such, the "greatest good" is not a matter of meeting halfway between two different interests, but satisfying the needs of the person with more utility. If you "get used," too bad. In a Utilitarian framework, the person with more utility has every right to cheat on his/her partner.
"Utility," of course, is completely arbitrary: not all romantic relationships are created equal. In fact, there's no romantic relationship that can take place between two people with equal utility, because there is no need (pleasure) to satisfy. Imagine two people with the same marginal utility getting it on in bed: they would either be fencing with their penises, rubbing their vaginal lips together, making contact with their buttocks, or there would be no sex taking place altogether (considering all possibilities for romance in its engendered form). In any relationship of whatever engendered form, everything is a matter of a power construct: it's a binary of superior/subjugate.
The feeling of "being used" sucks, but "using" is only a matter of utility. The point is, you can rant all you want about feeling so "used," but you're not the "greatest number." Because you're not married by an institutionalizing factor like marriage, you still are two discrete beings: one is greater than the other, so the greater can do whatever the hell he/she wants and the lesser can either take it or go to hell (heck, there's no difference).
Of course, you don't seek romantic advice from me.
Posted at Wednesday, September 19, 2007 by
marocharim
Permalink