Welcome to Volume 6 of The Marocharim Experiment. This blog is authored and maintained by Marocharim, the self-professed antichrist of new media.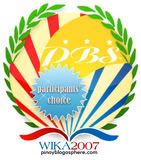 Marocharim
is a 21-year-old college senior from the University of the Philippines Baguio, majoring in Social Anthropology and has a minor in Political Science. He lives with his parents, his brother and his sister in Baguio City - having been born and raised there all his life. He is the author of three book-versions of
The Marocharim Experiment.
Most of his time is spent at school, where he can be found in the UP Baguio Library reading or scribbling notes, and sometimes hanging out with his friends or by himself in the kiosks, or the main lobby. During his spare time, he continues writing. When not in school he hangs out with his friends, or takes long walks around Baguio City to, as he puts it, "get lost."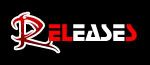 The Marocharim Experiment Volume I: The Trial of Another Mind, Subject to Disclosure
is
Available Now
The Marocharim Experiment Volume II: The Nevermind Chronicles is Available Now
The Marocharim Experiment Volume III: The Sentence Construction of Reality is Available Now
TAG/E-MAIL FOR COPIES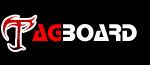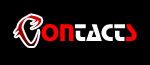 [Friendster]
[Gmail Contact]
[Yahoo!Mail Contact]
"The Marocharim Experiment," "Marocharim" and all the contents in this online web log are the sole intellectual properties of Marck Ronald Rimorin and are protected by existing copyleft laws. Any attempt to copy and/or reproduce the contents of this site, either through electronic or printed means, must be accompanied with the express written consent of the author.
September 8, 2007
The Most Progressive Love Song Ever
< hmmm... >
Among activists and militants, the "love song" of choice is not part of mainstream recording: it's "Rosas ng Digma" by Buklod. Personally, "Rosas" is too convenient to be an anthem for romance at a time of revolution: the theme is just too obvious. If you're a militant in love, you might as well be sharing this song with a whole lot of people that your romance ceases to have that unique musical flavor.
Anyway, here are the lyrics for "Rosas ng Digma:
* * *
Rosas ng Digma
Buklod
Sumibol sa isang panahong marahas
Bawat pagsubok ay iyong hinarap
At hangga't ang laya'y di pa nakakamtan
Buhay mo'y aking laan
Namumukadkad at puno ng sigla
Tulad mo'y rosas sa hardin ng digma
At di maiwasa'y sa 'yo ay humanga
Ang tulad kong mandirigma
Ako'y nangangarap na ika'y makasama
Taglay ang pangakong iingatan kita
Ang ganda mong nahubog sa piling ng masa
Hinding-hindi kukupas, 'di malalanta...
Ang kulay mong angkin, sintingkad ng dugo
Nagbibigay buhay sa bawat puso
Tinik mo'y sagisag ng tapang at giting
Sa larawa'y kislap ng bituin
Ako'y nangangarap na ika'y makasama
Taglay ang pangakong iingatan kita
Ang ganda mong nahubog sa piling ng masa
Hinding-hindi kukupas, 'di malalanta...
Gaya ng pag-ibig, na alay ko sinta...
* * *
I say, big deal: you want "progressive?" You want a song that literally oozes love at a time of war and revolution? You want a song so Marxist, so militant, something that speaks of the same love as "Rosas" and then some? Never fear: Marocharim is here. Upon a random Google search and a brief review of my MP3s, I finally found the most progressive love song ever: Joe Lamont's "Victims of Love."
Enjoy.
* * *
Victims of Love
Joe Lamont
Our hearts have been to battle
Our souls went into war
We lost the will to carry on
We don't believe no more
Or why should we have said
That this would never happen to us?
How long could we be
'Coz baby here we are
Victims of love
A broken-down affair
So sad to see the debris
Scattered everywhere
Victims of love
Still cannot believe
We're the victims of a love
We cannot retrieve
It used to be so easy
It used to be so good
We had an understanding
That got misunderstood
I thought we were survivors
And we'll never go down
And now we're just outsiders
As our love comes stumbling down
Victims of love
A broken-down affair
So sad to see the debris
Scattered everywhere
Victims of love
Still cannot believe
We're the victims of a love
We cannot retrieve
Maybe we played it a bit too sure
And everything is hearts and roses
Now Fate stood still and closed the door
And we were just left standing
'Till we realized the ending
Was so near...
Where do we go from here?
Victims of love
A broken-down affair
So sad to see the debris
Scattered everywhere
Victims of love
Still cannot believe
We're the victims of a love
We cannot retrieve
Posted at Saturday, September 08, 2007 by
marocharim
Permalink
September 7, 2007
< the things i think of from reading my tagboard >
If I were dead, I would be rolling over in my grave with the idea that I'm "sexy." Sexiness is not something I associate myself with, considering that I am getting a bit of bilbil from the lack of exercise I have been doing. Besides, the mythological conception of Marocharim is a rotund, nerdy blogger with thick black-rimmed glasses. I may be getting a bit of fat around the hips, but it's not enough for me to be considered "fat." My glasses are half-rimmed, although make no mistake about it: you can kill a group of ants with them on a warm sunny day. Heck, on a particularly sunny day, I managed to light a cigarette with the left lens. Save for my vices, I am a nerd... and I'm damn proud to be one.
Of course, I'm not macho: for all intents and purposes, I'm a wimp. The reason why I wear a jacket is because I need to add some bulk to my frame. I'm kind of self-conscious about my lack of muscular definition: I do have muscles, but I can make for a good case for the logical fallacy of seeing is believing. Even a blind man would not consider me an Arnold Schwarzenegger.
I don't know if it's an ego boost to append the suffix "sexy" in a virtual pseudonym (particularly e-mail addresses). "Sexy," to me, is a definition of the situation: it's not solely psychological. "Fat" is such an ugly word: but if the backs of your thighs are dimpled with cellulite, if your boobs do not bisect your vertical axis in a perpendicular line, or if you're just horrifyingly ugly that you can make an onion cry, you're anything but "sexy."
And because I don't show the backs of my thighs, I have no boobs, and I have made people with the same qualities as onions cry, I am anything but "sexy."
Posted at Friday, September 07, 2007 by
marocharim
Permalink
< oh boy >
I was checking my e-mail today when I came across a legitimate e-mail from the good people of PinoyBlogosphere.com notifying me that because I won the Participants' Choice Award in the recently-concluded Wika2007 Blog Writing Contest, I have the prize of a free domain name and webhosting service for one year. Yup, the project of Marocharim.com is now a reality. I'd like to thank everyone who supported me in that cause: the 17 people who voted for my entry, and of course the participants who chose me as their pick to win the contest.
Yup, Marocharim.com exists. The only problem is I don't know how to use HTML.
My idea for Marocharim.com is not the shameless self-glorification that there is in The Marocharim Experiment. Basically, I'll still do my blogging here. I envision Marocharim.com to be a lot of things:
A repository for the things I have written that are still "alive" in my home computer. This includes everything from term papers, short essays (what I like to call "non-experiments," constructs, drafts, and so on and so forth. It's all a matter of compiling stuff into convenient PDF's (protected to ensure that nobody passes off any paper I've written as his/her own) and such.
A repository for the things I have written that are found in those moldy notebooks in my bookshelf. In retrospect, those scribbles make a lot of sense. Some kid out there would deem my one-liners to be what Edmund Husserl was to Martin Heidegger (just an example: just because I consider myself Husserlian doesn't mean that I'm a synoptic extension of Husserl). Besides, all my best thoughts are written in those notebooks.
A repository for the things other people have written that may find a good home in the public space that is the Internet. Consider those students, faculty members and such who have written so much in the way of great ideas, but don't have a place to make themselves heard. Here's a great chance for them to do so.
Which brings me to my problem: I don't know how to use HTML, and I don't know shat about this "webhosting" thing. So I'm asking goodwilled bloggers everywhere if you could teach me how to get around having an appealing site for these objectives. Drop me a line.
And again, thank you: without you, Marocharim.com would never be a reality.
Posted at Friday, September 07, 2007 by
marocharim
Permalink
September 6, 2007
< hmmm... >
Whenever I'm going to write about an OFW-related entry, I'm going to do the exact opposite of what Malu Fernandez does: I'm not going to ridicule the OFW, but I'm going to ridicule the OFW's (hyper)extended family. In the interest of "senseless and subjective" articles I have always been derided for by my peers in the campus press, I'm going to talk about vienna sausage.
* * *
The things that line the bottom of a seemingly endless Balikbayan Box almost always include American tinned food. After relatives figuratively rape the box out of its proverbial hymen composed of shoes and jeans, the OFW takes it upon himself/herself to fairly distribute the "relief goods."
You would know if someone has a relative overseas, and how close he/she is to that relative, depending on how many vienna sausage cans are there in his/her kitchen cupboard. I'm talking about those imported tins with easy-open tabs, not the local Philips or CDO brand vienna sausages that you open with a can opener. To me, Libby's vienna sausage is a status symbol: it's not really something to eat per se, but a measure of the standard of living enjoyed by an economic parasite. It's décor, not food: people stack them in such a way that they occupy more dominant, visible places than signs of poverty like bagoong, watered-down bottles of banana ketchup, and that old gin-bottle of soy sauce where the remains crystallize on the bottom.
As it seems, opening a tin of sausage is like a "taste of America:" that this must be the way people live there (forgetting, of course, that your usual OFW skips meals to save enough money for your whims of original Nike shoes or a laptop computer). But the promise of an "American taste" turns into culinary ennui: it doesn't taste any better than local brands of canned sausage. It has a certain rubbery, plastic feel in it that you might as well think that you're literally eating a penis (not that I know anything about cannibalistic fellatio). The promise of eating "American food" is not what it's cut out to be.
I've taken the liberty to read the labels of vienna sausage and found that there's nothing so Vienna about it: it's basically made up of processed chicken parts and other sorts of meat. In a land generally associated with steak dinners, it's pretty hard for me to imagine that vienna sausage is "American food." I even doubt that OFW's consider it as such: I am told that in some places, Filipinos plant sitaw and sampalok to make sinigang. The canned stuff are reserved for friends and family on the other side of the Pacific, who think that Libby's is quintessential Americana (the collective description for American cultural facts, not the suit jacket) and SPAM is "what they eat in America."
Ah, the revenge of the OFW: vienna sausage, meals-ready-to-eat... so you see, Malu Fernandez, they aren't as dumb as you claim them to be. As soon as they board off their plane and into the shores of America, they indulge in the pleasures of tortang talong from that bundle of Filipino eggplants wrapped around a pair of pants.
You may take the Filipino out of the Philippines, but you can't take the Philippines out of the Filipino.
Posted at Thursday, September 06, 2007 by
marocharim
Permalink
September 5, 2007
< hmmm... >
I'm not going to do a Malu Fernandez here: I happen to like OFW's. Like many Filipinos, I'm a literal parasite to pasalubong, dollars, and American potted meat. Everyone is: even the amnesiac would remember his/her shoe size and look for the pair of shoes with his/her name on it. The Balikbayan Box would literally be raided for SPAM, macaroni and cheese, Levi's jeans and "blue seal" cigarettes.
Left with nothing but the remnants of the box and the sight of ingrate commensals crowding his/her niche in a social system where he/she is touted as a "modern-day hero," the OFW could seem to be a real martyr to the cause of material gratification for the over-extended Filipino family. The poor OFW might as well head off to "Wowowee," make a hat out of one-dollar bills, put it on Willie Revillame's head and get a shot at greeting family members from the unofficial Filipino province that is California. Then the wretch gets maligned in a Malu Fernandez column.
While I've eaten my own fair share of American-made corned beef and found out that the powdered cheese in Kroeger mac-and-cheese microwaveable dinners is essentially the same as the stuff you get at a Potato Corner with your french fries, there is hope. The OFW isn't a wretch after all: he/she goes to the crowded Duty Free shop at the NAIA and buys a Magic Sing.
Now it all makes sense why OFW's are asking our government to fix a stable exchange rate for OFW's.
Posted at Wednesday, September 05, 2007 by
marocharim
Permalink
September 4, 2007
< hmmm... >
There was once a move by some "honorable" members of Congress to abolish the Senate. Looking back, they have a pretty good point. On one desk, you have a lunatic in Miriam Defensor-Santiago who wants to abolish fraternities in UP. On one desk, you're supposed to have Antonio Trillanes IV, but we're still mulling over the issue of whether or not he should be allowed to attend Senate sessions on the grounds that he's still incarcerated over a mutiny charge. And still on another desk, you have Mar Roxas calling for a probe on the controversy surrounding "Wowowee" and the "Wilyonaryo" segment.
As a casual follower of Philippine politics (as "casual" as I will get, given that I'm a political science student), I could put up with Miriam's hectoring pontifications, and I'm willing to help put up iron bars on Trillanes' desk if that's our problem. But seeing "Mr. Palengke" on TV saying that he'll start a Senate probe over "Wilyonaryo" kind of makes me wonder if he really won his seat in the Senate because of a jingle to the tune of "Mr. Suave."
The way I see it, the Senate has more pressing issues to attend to than a game show fiasco. Here's a Senate that can't decide among themselves if they should open an envelope or play an audio CD in aid of investigations, but would probe a game show for all its worth. Here's a Senate that would be willing to squabble over prizes in a game show, but can't squabble over the prices of goods in markets. Here's a Senate that would go after game show hosts, but would not go after two people who once headed the government and turned it into a game show (you already know who I'm talking about).
If the Senate would rather investigate game shows, I'd rather have them investigate why Chloe McCully of "Kapamilya: Deal or No Deal" is so damn beautiful (it's a joke). But much to my chagrin as a voter, a (community) taxpayer and a consequence of a political system, a top-ranking Senator goes after small fry, after legislative galunggong.
Senator Roxas, to quote Miriam Santiago, "What planet are you from?"
Posted at Tuesday, September 04, 2007 by
marocharim
Permalink
Wrestling and the Woman Question
< hmmm... >
Say what you want about the chauvinist pig, but he makes a very good point: women, in general, can't wrestle.
Surely we can disprove such a generalization: professional wrestling history has a lot of exceptions to the rule. The list is long and storied: Chyna, The Fabulous Moolah, Luna Vachon, Wendi Richter, the late Sensational Sherri, Gail Kim, Trish Stratus, Lita, the list goes on. But that's what they are: exceptions to the rule of a male-dominated "sport." Chauvinistic, yes, but is it true?
No amount of allegations will ever validate the chauvinist pig's thesis, but never fear: Marocharim is here (that sounded cheap). If there's any single self-standing proof that women can't wrestle, it's WOW: Women of Wrestling. And you thought wrestling is crappy as it is now.
When Jack TV used to be Solar Ultimate Suspense and Action, they broadcast old WOW matches before they started that exclusive deal with World Wrestling Entertainment to broadcast their shows. It's not exactly the world's crappiest wrestling promotion, but it's not exactly the best way to showcase the talent of female professional wrestlers either. If my research proves correct, the WOW roster is composed largely of adult film actresses (not "porn stars" per se), and I'm hard-pressed to find a legitimate professional wrestler in the now-defunct promotion.
I'm not condemning WOW: in fact, I kind of miss watching it. I'm a wrestling fan, and to be honest I'm kind of irritated at myself whenever I converse with people over the issue of pro wrestling if only because I come across as an "expert" on the subject among my peers. WOW is a barrel of laughs when you come to think about it: bad executions of wrestling holds, bad storylines, bad names (who in the hell would name one's self "The Disciplinarian," I do not know)... everything wrestle-crap is supposed to be. The only difference is that the promotion actually tried to be that bad that it became so damn good.
To be honest, my favorite wrestlers in the WOW roster included Beckie the Farmer's Daughter (she's cute and she can do a 450 Splash just as good as Juventud Guerrera), Jacklyn Hyde (I like the split-personality gimmick: she was the original Jon Heidenreich), and Riot (she can actually wrestle). Among the worst included Caged Heat (I snicker whenever I hear the name "Delta Lotta Pain"), Terri Gold (a cheap Kurt Angle ripoff, in my book), and Roxy Powers (she's the female version of a cross between Billy Blanks and Richard Simmons).
For more, visit the WOW website. And if you work for Jack TV, I suggest you bring this amusing show back: I never got to that part when Selina Majors turned heel.
Posted at Tuesday, September 04, 2007 by
marocharim
Permalink
September 3, 2007
< on my favorite "sport" >
I was watching WWE SmackDown! the other night when Rey Mysterio won the right to face the current World Heavyweight Champion, The Great Khali. I don't get it anymore: Rey is a shade under 5'5" and weighs in at 175 pounds, and Khali is 7'4" and weighs in at 420 pounds. Along with this, the "pressing issue" in WWE programming these days is WWE Chairman Vince McMahon having a "bastard son:" my guess is that come the "Unforgiven" PPV, the identity of said bastard would be revealed, and I'm betting it's Mr. Kennedy.
Given this rather predictable (and crappy) storyline, I switched channels to a TNA broadcast, a delayed telecast of the "Hard Justice" PPV, and I saw a ridiculous match in the "Doomsday Chamber of Blood" match: pitting the team of Tomko, AJ Styles and Christian Cage against Sting, Abyss, and Andrew Martin (cough, Test, cough). The six-sided ring is encircled with a six-sided cage topped with barbed wire, and before you can pin your opponent, you must make him bleed. This, along with a "Winner Takes All" match with all TNA titles on the line, which Kurt Angle won against Samoa Joe.
No, I'm not hoping for the nostalgia that came with Hulkamania: I loathe Hulk Hogan. But the sorry state of pro wrestling today makes me want to demand real wrestling: I don't want to see the "soap opera for men" or "sports entertainment." With these perspectives on professional wrestling, we all see a toned-down CM Punk wrestling in ECW. Worse, Randy Orton is still being considered as a main draw and a title contender: say what you will about John Cena's wrestling ability, but Randy's entire wrestling repertoire revolves around the many variations of a headlock.
Even the "alternatives" in mixed-martial arts suck: UFC is fast turning into a grapple-fest of mounts that last for five minutes. K-1 is only interesting in the Tokyo finals: the last K-1 match I actually liked was the one between Akebono and Royce Gracie (I won a bet with Royce: the guy's a legend). Don't get me started on the International Fight League broadcast over Studio 23: it reminds me of Battle Dome.
Now that's a good starting point for tomorrow's entry...
Posted at Monday, September 03, 2007 by
marocharim
Permalink
< hmmm... >
Personally, I don't like doctors. I'd rather brave the consequences of being ill than to pay a doctor some fee to tell me I'm sick. But I'm one of those people who delude themselves into thinking that they don't need doctors. However, a vast majority of our people need healthcare: poor, indigent patients who shouldn't be turned away for need of medical attention, or detained (in the literal sense) in private hospitals because they are honest enough to admit that they can't pay the atrocious cost demanded of them by an uncaring system that is supposed to care in the first place.
So a few days ago, in the news, the Private Hospitals Association of the Philippines (PHAP) said that they will hold a "hospital holiday," which for all intents and purposes is a boycott, against the implementation of Republic Act 9439, a law that prohibits hospitals from detaining patients who cannot afford their hospital bills. Basically, PHAP-member hospitals will only accept emergency cases: not medical check-ups. For anything other than childbirth or serious accidents, patients will have to go to government hospitals.
Needless to say, I spit at the general direction of PHAP and every other person in the vocation of healing people only for the profit motive. It's not that I'm a hopeless idealist who still believes in the nobility of the medical profession, it's that our ignoble healthcare system is hopeless enough as it is to be run by equally ignoble people who make a business out of the lives of people.
Posted at Monday, September 03, 2007 by
marocharim
Permalink
September 2, 2007
Death by (Friendster) Degrees IX
< anthology >
I finally figured out a better way of how to write my thesis, and I felt like a jackass after thinking of it.
Before, I had this long 70-page 14 point-spaced single document that I worked with by using the "Split Window" function in Word whenever I needed to cross-refer between chapters. The only good thing about working with one long document is positive reinforcement: I feel a small amount of giddiness holding down the "Page Up" and "Page Down" keys whenever I need to refer to a point I made in a previous chapter. That's just about it: there's no other redeeming value to having a document that long.
Why I felt like such a jackass is that the "solution" I was looking for was right under my nose. Why not make a separate document for every chapter, like everyone else does? Man, did I ever feel like a moron. So I split my very good-looking long document into different chapters, double-spaced everything, and I was pleasantly surprised that I'm a few pages short of reaching 100 pages. And I'm still not done with my data-analysis (I have five chapters to go). And they complain about 30-page papers.
Last week, though, was spent in intellectual samba ("masturbation" is something usually done by one's lonesome) with my teachers so that I can ground my findings into existing theory: a giant's shoulder, if you will. Despite the number of theories I have already discussed in my review of literature, I'm still quite tentative to swallow the postmodernist pill (right... I've already discussed Barthes). I'm going to end up a complete nutcase if I read my Derrida anytime this week, though.
Of course, there are the "big guns" pointed to my head right now everytime I muster the courage to write down my hand-on-cheek droning in my thesis: Heidegger, for example, is a notoriously difficult read that I just have to discuss. Lately, I've been figuratively shooting myself in the head reading Deleuze and Guattari (it's funny how Deleuze ended his life by jumping out of his apartment's window). Some weeks back, I caught up with my friend Kubi, and together we laughed at the sorry way I wrote my draft.
To quote Deleuze, I feel like I have sunbeams shooting out of my ass.
Posted at Sunday, September 02, 2007 by
marocharim
Permalink