Welcome to Volume 6 of The Marocharim Experiment. This blog is authored and maintained by Marocharim, the self-professed antichrist of new media.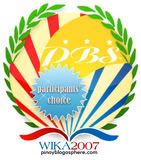 Marocharim
is a 21-year-old college senior from the University of the Philippines Baguio, majoring in Social Anthropology and has a minor in Political Science. He lives with his parents, his brother and his sister in Baguio City - having been born and raised there all his life. He is the author of three book-versions of
The Marocharim Experiment.
Most of his time is spent at school, where he can be found in the UP Baguio Library reading or scribbling notes, and sometimes hanging out with his friends or by himself in the kiosks, or the main lobby. During his spare time, he continues writing. When not in school he hangs out with his friends, or takes long walks around Baguio City to, as he puts it, "get lost."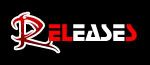 The Marocharim Experiment Volume I: The Trial of Another Mind, Subject to Disclosure
is
Available Now
The Marocharim Experiment Volume II: The Nevermind Chronicles is Available Now
The Marocharim Experiment Volume III: The Sentence Construction of Reality is Available Now
TAG/E-MAIL FOR COPIES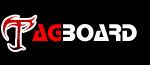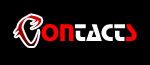 [Friendster]
[Gmail Contact]
[Yahoo!Mail Contact]
"The Marocharim Experiment," "Marocharim" and all the contents in this online web log are the sole intellectual properties of Marck Ronald Rimorin and are protected by existing copyleft laws. Any attempt to copy and/or reproduce the contents of this site, either through electronic or printed means, must be accompanied with the express written consent of the author.
May 24, 2005
< hmmm... >
Join me in an anthem of our times:
Seiko, Seiko Wallet
Ang wallet na maswerte
Balat nito ay genuine
International pa ang mga design
Ang wallet na maswerte
Seiko, Seiko Wallet!
The thing with the current jueteng scandal is that it's no longer a matter of balls or bottles (Freudian slip), but it's more of a pathetic attempt at doing something not in the interest of the people and making it into one. Now that the legalization of jueteng is in the proverbial buzz, we're all led to think that something bad can be so good.

Forget arresting Bong Pineda, then. Or forget about pointing the finger to Malacanang and saying that Gloria Macapagal Arroyo is a jueteng lord. Heck, forget about filming "Banzai!" in the Philippines and show this country to be a gambling haven. Everyone's into it.

I would be hypocritical in saying that I never made taya in a jueteng deal: I know of a couple of dealers at school that I don't hesitate dealing with from time to time. Gambling should be legalized: nobody's after the hide of the people running PAGCOR. The thing is, if everybody's out doing it, legalize it. Go ahead.

Everyone's proverbial Seiko Wallet is filled from wall to wall with nothing. People gamble or they die. They know when to hold 'em, and they know when to fold 'em, they know when to walk away and when to run. To fill up this paragraph with Kenny Rogers aphorisms, they better count their money when they're sitting at the table, there will be time for counting when the dealing's done. Nobody knows that song, or what lies beneath that song, than the people in government waging a war against jueteng. It's not all bad... people need to fill up their wallets, and their bellies, one way or another.

Rather than running after jueteng lords, maybe GMA's better off singing the Seiko Wallet song and go for tongue twisters like, "Ang relo ni Leroy ay Rolex," and hope that Pepe Pimentel shows her impeachment notice in another round of "Kwarta o Kahon."

Think about it.
Directed at the Karaoke Singer Next Door #4
< boooring day! >
CAN'T HELP FALLING

Parody of Josh Santana's "Can't Help Falling"
Adaptation from "Qing Fei De Yi" by Harlem Yu
Alam mo, ang ganda mo pala
Kung hindi ka na lang kumanta
Pigilan pa ba kita kung gusto mong kumanta
Sana ay tumigil ka na
Ang boses mo ay nakakainis
Pakihinaan mo na talaga, please
Sino ba akong ayaw makinig sa iyo
Di mo bagay talaga ang kumanta...
Chorus
Ang tigas pala ng litid mo
Ang kapal pa ng pagmumukha mo
Babayaran ko ang pamasahe
Para umalis ka na sa bakuran ko
Sige na nga kumanta ka na lang
Magreklamo nga 'ko pero para saan
Para kang naglilimos sa kalye
Iaalay ko ang piso ko
Akala ko ay mapipigil ko pa
Pero sana'y masabunutan kita
Para ang awitin ay titigil na rin
Ngunit bakit itinuloy mo pa
Sige na, patulugin mo ako
Pati na rin ang kapitbahay ko
Pero ba't nang mabuko itinanong sa 'kin
"Magaling ba talaga akong kumanta..." tama na (TAMA NA!) (Sing-Alis mode)
Repeat Chorus

Sa iba'y ito'y libangan lamang
Pakeme-keme puro birit lang
Pero ang katulad ko'y nagsisisi
Ang sabi nila'y tiisin ko na lang
Wag na lang...

Repeat Chorus
< odd... >

My cellphone, an ancient Nokia 3310, is quite useful for me: it's a very good deadweight. It keeps my pocket heavy, though the loose change and candy in there proves to be heavier than a walkie-talkie at times. I rarely ever text, since I don't feel the need to anymore. It's not a status symbol or anything: my cellphone is just there.

Yeah, so I'm one of the many people who can live without a cellphone. Just because I have one doesn't mean that I can live without it. My cellphone's less useful than the embossed patterns on a piece of tissue paper: it's downright useless. Though I am still on call 24/7.

I'm still horrible in the ways of text: sometimes I send complete, grammatically-correct sentences to people. Heck, even the "u" with the two dots on top strikes me as something more than an emoticon: it is the decay of free and open communication. But to bore people on Habermas is not something I have in mind right now.

So my cellphone is part of that squad of useless objects one can find in my bag of tricks: hand sanitizer, red ballpens, alcohol, Post-It's, and every sort of abubot I can put in it... it's one pretty big bag. On occasion I do take out my phone just so that I look like I'm doing something worthwhile with it, like to talk to a nonexistent girlfriend or to text a phantom significant other. Either way, I end up playing Pairs II whenever my friends are all texting whoever.

As fun as it is to carry around a cellphone with no difference in use value as, say, my appendix, my friends and family egg me about my habits and urge me to load up. Smart might as well kick me out of its Customer of the Year list, considering that my sporadic trips to load centers are marked only during times when I have nothing better to do with my P30. After three days I still have 21 messages left, and I end up letting it go to waste, pass it on to other Smart users in dire need of load, or hand my cellphone over to my mom or my sister who need the load more than I. That's because my mom has to respond to my dad's frequent text messages (I don't know why love surpasses menopause), and my sister's a TV chat addict.

Most of the time the best viewing I can get around the house when my sister's home are those chatroom messages with "horny" 16 year olds looking for sex in the worst way. It's a taxing chore to monitor my sister's messages, then I end up watching more of the aquarium than the TV. It's more fun to watch those koi squirm around trying to mate with that fake plastic fish than to watch profanities scroll about on the TV screen.

So I guess the best thing to do now that I am a sworn witness to the ignorance of aquarium fish is to find some sort of a textmate. Nah, I doubt people who would like to talk about what I talk about in the Experiment are rarities in the texting world. Screw text... just tag me.
< it's not the title that counts... trust me >

Boredom is odd, in the sense that, well, it's odd.

Having spent most of my day cooped up inside the house trying to finish Pokemon Ruby (again), I figured that I should just quit school and try my "luck" at being a writer... scrap that idea. World domination was never achieved by the power of the pen, nor was it achieved with a computer keyboard. I wonder how many hits I have every day... nah, I would either get disappointed or I would have my smile surgically removed from my face.

This isn't exactly May sweeps period: nothing much happens when summer's over. There's no such thing as May sweeps in the Philippines, considering that the Pinoy appetite for Koreanovelas must be fulfilled. I wouldn't say "appetite" as it is more of a fetish, but this isn't the best of times to write about Koreanovelas...

I'm missing out on Meteor Garden.

So I'm that close to getting to Groudon, and perhaps the idea of having Grovyle and Mightyena on my party isn't right... I just have one Master Ball. This day is just too boring for my own good. The longer I'm left doing absolutely nothing the more I get the urge to write. Or engage in monologues. Or get to my current obsession: deconstruct dialectical materialism and prove it to be one crappy idea. Pokemon can wait.

Perhaps I wouldn't be stuck here typing random stuff if I played Ragnarok or any other MMORPG. But nooo, I open up a blog and figure it to be something I can attend to while my friends attend to Friendster, Ragnarok, Gunbound, or whatever they do. So far it had worked to my advantage: not only have I sharpened my writing skills to amount to something more than the average, I have been unstoppable in arcade Tekken. Yup, having a record three losses since last week (off four tokens) is something I can attribute to blogging. It kind of makes my Steve Fox combos look good... so why can't I pull it off on a PlayStation 2? Why? WHY!!!

"Bloggalosis," or that obsessive fixation with blogging, is not something I'm sick of just yet. It's just that I'm trying to find outlets for my rage other than the school paper, a random Word document or a piece of tissue paper.

I'm bored... let's move on to more relevant topics. Forget this entry ever existed.
May 23, 2005
< watching too much tv >
"Jack TV" is one of those things that I have my watch on, in the sense that I'm waiting for it to happen. The fact that wrestling is on is an ulterior motive: I can always watch it via webcast. But I'm waiting for the day that MTRCB chairperson Consoliza Laguardia comes a-knocking and tells them to sign-off after she deduces that "Stripperella," "The Man Show" and "Blue Collar TV" are unfit for children and defray the moral fiber of the Philippines.
Like... so?
I must admit that "Jack TV" is the most refreshing TV viewing I have had since "Dave the Barbarian" on Disney Channel. True, Faffy may have the same dimensions and proportions as a testicle (just take a look at him and see if he really is a flying potato), but I don't see anyone telling anyone to put it off the air. "Jack TV" exudes machismo, it demeans women into nothing but trampoline-jumping drones, it exploits gays and lesbians... but you don't see anyone complain. I suppose it's no longer about the wrestling (or rassling) and the feeble attempt to promote Jonathan Sibulo (a.k.a. Sib) as a TV star. It's about the Juggies, Pamela Anderson and everything else in between and probably beyond.
That's the point
.
And, for the sake of another one-liner, I like it.

Yeah, it is an abberation in "quality programming." Never before had any Filipino channel devoted entire slots to the raunchy and the risque. The thing is, until now nobody has heard of any channel who would openly show "Jackhammer Jesus" (a dildo in the shape of a crucifix... kids, don't ask me what a dildo is) in "Insomniac," or well-endowed puppets in "Crank Yankers." Big whoop: screw morality, right? Hmmm, maybe not.

I mean, everyone's out for the hides of those who "corrode the moral fiber of the Filipino nation." I say, rid the country of jueteng lords and I'll see if I'll believe you. "Women's exploitation," huh? I don't want to be cynical or rude or anything, but I'm a man of facts: the people complaining about it are the people who have the fattest (figurative) chance of making it to a Juggy audition. And spare me the superlatives of kids getting to watch it: I doubt they'd even get the humor of "The Daily Show." I find it funny.

Maybe it's different strokes for different folks, and the way we stroke it matters little to those who don't like the stroking. The more people parade the interest of freedom of speech, the more I get jacked up to watch "The Chapelle Show." I mean, it's a better alternative to something like... hmmm, "Ikaw Ang Lahat Sa Akin."

Though I kind of sing it in the privacy of my bathroom.
< more tales from the rumor mill >

Someone told me to check out a few blogs, and lo and behold, I found what they told me to look for. Something tells me that the usual hail from the heavens (read: bato-bato sa langit) once again had another victim. Someone got Marocharized, all right, and no, I'm still waiting for Richard Gomez to come over and sue me for all I'm worth.

Hmmm, this is weird. I'm not one to eat rats or anything, but whatever I put in this blog outside of an essay is, well, worth fruitcake. You can throw it at me and I'll just eat it. Save for an overstretched metaphor (being the fruitcake) I do not understand why people all of a sudden go sentimental on me when I get to my... literary efforts. The Karaoke Singer Next Door has not yet come for my hide, although I'd like to challenge her to a birit contest and see if she does drop the testicles she hides in her throat (no wonder she gets so raspy at times).

So... yeah, I am stretching my comments a bit into something more like a disclaimer, or commentary to some extent. Why would I even comment on eleven sentences worth of shat, I do not know. Ahem... my business, BTW.

No wonder I had my Friendster profile viewed 33 times. Last time I checked, 'twas 29.
Welcome to the new experiment... whatever.
May 21, 2005
< condolences to andrew's family >

The living person has no idea of what death is. Sometimes people tell stories about dying as if they knew what it's like in the afterlife. A bright light flashes, voices beckon as if they are being called to leave this earthly existence. Another star appears in the skies whenever another person dies, or people die for all the right reasons. People die because it is time.

Yet none of us today are dead. We are still alive, enjoying every figment of this earthly existence. If you're reading this blog chances are you're not yet dead. You have every reason to live. You have every reason to celebrate life. But sometimes we're all forced to glorify death for no odd reason: we give so much priority to the word "death" that "life," the very beginning and the very essence, the means, is second fiddle to the end.

There's talk of death being a natural part of life: it's so wrong. The only natural thing in life is living. The dead no longer have a place in this earth. It's bad enough that they're dead, but the best thing to do is to move on and enjoy life to the fullest. Be full of it: be full of life.

I would probably die of something like lung cancer or a brain tumor. Considering that, I like to think of life as something like a cigarette. Life is bound to kill somebody one way or another, but it's something to be enjoyed to the very end. The smoke of life is something that should not be wasted over something like being tired of huffing and puffing through it all. Each heave wastes us, each dragging moment bringing us a bit closer to our demise than we think. But think of it: the average life span of a cigarette is about three minutes. The average life span of a typical person is seventy years. Think of life as a cigarette that runs the whole length of EDSA.

True, we didn't all choose to live: it's something we are dragged into. Living doesn't get any easier with every year we grow older. But does dying come easy? Considering the number of people who cope with death living is something easier than dying.

Life is addictive. Live it.
Posted at Saturday, May 21, 2005 by
marocharim
Permalink
May 20, 2005
Directed at the Karaoke Singer... #3
< this will be a regular feature of my experiment from now on >
I CAN'T SURVIVE

From "I Will Survive" by Diana Ross
At first I was afraid, I was petrified
Kept thinking something wrong will happen if you took the mic
Then I spent so many nights listening to this same old song
And it's so wrong... the way you get the lyrics wrong
So it's the same, familiar face
Singing that same old melody that brings your family disgrace
I should have taken that microphone
And have it shoved straight up your ass
Had I known for just one second you will sing Jason Mraz
Chorus
So now go, walk out the door
Just turn around now, you're not welcome anymore
Weren't you the one who tried to sing a note that high
I just crumbled, and I just lay down to die
Oh I, I can't survive
For as long as you keep singing I don't know if I'm alive
You're raising your pitch higher
And I give you the middle finger
I can't survive
I can't survive
While you sing
It took all the strength I had not to fall apart
Just trying not to laugh at the voice that sounds like a fart
I hope you spent oh so many nights just feeling sorry for yourself
Because I cried, while your notes reached an all-time high
And you know it's nothing new
There are a lot of other people who can sing better than you
So if you feel like singing some more songs don't expect them to be free
Because you'll end up paying all my bills from the EENT

Repeat chorus

* special thanks to the karaoke singer next door :)
Posted at Friday, May 20, 2005 by
marocharim
Permalink
< summer class over... not in the mood to write about it >

Recently I have been in my proverbial brooding pit, and it's time I talked about stuff that reek of, well, my thoughts. I doubt that song spoofs and poetry on cannibalism (I'm a big fan of Gottfried Benn) wouldn't cut it if I am to do justice to my own style of writing.

It's been a while since I've been to an arcade. Most of my time this summer I spent in classrooms and the occasional (an irony, BTW) break I take from classes which bore me. Then I plop down in front of the television set at home and watch cartoons or my daily soap opera, "Ang Tamang Daan." So I decided to take a break: it is, after all, the end of summer. So from a coffee shop, we headed straight for Quantum Entertainment.

A bit of a backgrounder here: before I started blogging I was seriously into games. I have had a few FAQ's posted at various sites where I wrote at length about gameplay strategy and move analyses of Tekken characters I was very familiar with. After nearly a month of not playing the game, and almost a year of not playing in an arcade, I got back to the machines.

Here starteth the arcane language of my FAQ-writing days...

Of course I chose Steve Fox, and my opponent chose Christie Montiero. I was a bit rusty with my shots, unable to recall d+2,1 strings I was very adept with in a PS2 situation. I lost two tokens to my friend, and I started to recall my old tricks, including SPN 2's, LWV 1~B, 1,f+1's and d+2,1,df+1+2 combos ending in four- to five-hit juggle strings. I never lost since: that brought me up to a 12-2 record for the entire afternoon.

There endeth the arcane Tekkenese... or so you thought.

Anyways, the funny thing about arcades is that aside from the noise there isn't any much personal interaction in them. If I'm out playing against a Korean (I have a very slight win advantage over the fellows when I play a Jack-based team) the most personal I've got is them ooohing and aaahing over my "strategy" (basically composed of well-timed whacking and right-limb chicken). Then I get a thumbs-up after I beat their asses straight to the ground in five rounds.

Saranghameda bo... and tell your Korean friends I take won.

Whatever do I mean with this entry I do not know. My wrists are cramping up.
Posted at Friday, May 20, 2005 by
marocharim
Permalink