Welcome to Volume 6 of The Marocharim Experiment. This blog is authored and maintained by Marocharim, the self-professed antichrist of new media.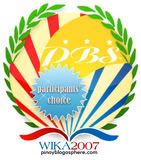 Marocharim
is a 21-year-old college senior from the University of the Philippines Baguio, majoring in Social Anthropology and has a minor in Political Science. He lives with his parents, his brother and his sister in Baguio City - having been born and raised there all his life. He is the author of three book-versions of
The Marocharim Experiment.
Most of his time is spent at school, where he can be found in the UP Baguio Library reading or scribbling notes, and sometimes hanging out with his friends or by himself in the kiosks, or the main lobby. During his spare time, he continues writing. When not in school he hangs out with his friends, or takes long walks around Baguio City to, as he puts it, "get lost."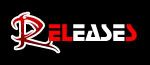 The Marocharim Experiment Volume I: The Trial of Another Mind, Subject to Disclosure
is
Available Now
The Marocharim Experiment Volume II: The Nevermind Chronicles is Available Now
The Marocharim Experiment Volume III: The Sentence Construction of Reality is Available Now
TAG/E-MAIL FOR COPIES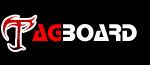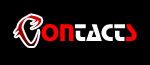 [Friendster]
[Gmail Contact]
[Yahoo!Mail Contact]
"The Marocharim Experiment," "Marocharim" and all the contents in this online web log are the sole intellectual properties of Marck Ronald Rimorin and are protected by existing copyleft laws. Any attempt to copy and/or reproduce the contents of this site, either through electronic or printed means, must be accompanied with the express written consent of the author.
May 4, 2005
Directed at the Karaoke Singer Next Door
< pardon me, aerosmith >
I CAN'T STAND TO HEAR YOU SING

Parody of Aerosmith's "I Don't Wanna Miss A Thing"
You keep me awake
With your lousy singing
Why can't I smile while you are singing
Though I'm just right here laughing
I could spend my life
Not to hear you whisper
Though the mic like you're some diva-type singer
Every moment hearing you is wasted in anger
Chorus
I just want to close my ears
I wanna hold back my tears
'Coz you just plain stink babe
And I can't stand to hear you sing
For every moment hearing you
The highest note will never do
Just want to kill you babe
'Coz I can't stand to hear you sing
Right next door to you
Hearing your mouth flapping
And I'm wondering what you're singing
And I hope you get to dreaming
That in your wildest dreams
You'll never be a singer
I just want to shove that mic
In a place that you'll never
You'll never, you'll never find
Repeat Chorus

I can't stand you're freaky voice
But then again I have no choice
I just want to leave this place
This place right here, all alive
Your voice makes me want to cry
And I don't have an idea why
But before I finish up singing this
I hope you just freakin' die

Hey, yeah, hey, yeah, hey, yeah, hey SHUT YOUR MOUTH (Steve Tyler mode)

Repeat Chorus
Posted at Wednesday, May 04, 2005 by
marocharim
Permalink
< beware the song >

Last night's channel surfing led me to a really interesting, well, parinig:


---

BROKEN VOW
Lara Fabian

Tell me her name
I want to know
The way she looks
And where you go
I need to see her face
I need to understand
Why you and I came to an end


Tell me again
I want to hear
Who broke my faith in all these years
Who lays with you at night
When I'm here all alone
Remembering when I was your own


Chorus:
I'll let you go
I'll let you fly
Why do I keep on asking why
I'll let you go
Now that I found
A way to keep somehow
More than a broken vow

Tell me the words I never said

Show me the tears you never shed

Give me the touch

That one you promised to be mine

Or has it vanished for all time

(Repeat Chorus)


I close my eyes
And dream of you and I
And then I realize
There's more to life than only bitterness and lies
I close my eyes


I'd give away my soul
To hold you once again
And never let this promise end

(Repeat Chorus)


---
Not in the mood.
Posted at Wednesday, May 04, 2005 by
marocharim
Permalink
May 3, 2005
< i've been skimping in my entry lengths for the past few weeks... nyahaha! >

Tomorrow, as the incoming Iskolar's-ng-Bayan start to fill my little piece of UP, my fate will be sealed, my age etched in stone. Tomorrow, I'll be another senior citizen in college. I'll be officially a 19-year-old geriatric. Uugod-ugod, papagod-pagod, bawal nang tumambay sa IB Lobby simula bukas para makapag-enrol at feel-at-home naman ang mga freshies.

Really, it's not that hard to be a senior citizen. It happens to the best of us: one day you're still a young freshman in the prime of your kayabangan, and the next you're an aging college senior still at the height of your UPian arrogance, but you're pretty much contained. If you're like me, I think you catch my drift. If you're an incoming freshman, you probably would get pissed off with all this and think that, at least in a "Can This Be Love?" twist... "You're so... so... yabang!" OK, fine, I'm not in the mood to argue. I'd rather waste my time helling the piss out of myself, which is the only thing I can do right now. Yeah, you heard me: hell the piss out of myself.

Like I said, it happens to the best of us. Ever thought about how old you are and you start to reminisce about your childhood? Frankly I'm stuck remembering Pog, Joy Whistle Candies (those strawberry-and-cream flavored candies which whistle when you blow through them) and Zip (that orange juice in the pyramid-shaped pack... it takes so much skill to drink it). Don't get me started on Dinosaur Eggs, Tamiya, YanYan and ZoomZoom. I'm still in the mood to argue about Jose Rizal's gender preferences: something that didn't surface in this afternoon's PI 100 exam (Clue: seriously, you don't believe that the relationship between Rizal and Ferdinand Blumentritt was strictly platonic, do you?).

But hey, when the nice manang from the Registrar's Office started to post these "No Loitering" signs I felt that this whole aging thing is starting to pull me under. I can't even make tambay in the lobby anymore since this whole mess of snot-nosed freshmen fresh off high school would fall in line for their Form 5's. Maybe so: I bet they would go right back to their excited parents, show their Form 5's and ask kung gaano kadiin dapat pirmahan yung form para sumulat doon sa kabila. Maybe I'm underestimating them a bit. No, not "maybe" or "a bit." Perhaps this is not the proper forum to spew out intellectual insults. As my mom would curse, "Sus, moriones." Never really got what that meant.

At least I could go about my business being a power-tripping upperclassman. That's something worth my while. While we were off the canteen for lunch, there was a sea of parents and incoming freshmen making tambay by the clinic (this conyo language is getting on my nerves a bit). I'm not antipatiko, but my friends made it perfectly clear to me that I have this certain angas factor: it's just a factor anyway. So anyway, I just said that "mukhang masarap mag-power trip bukas" and these uber-sensitive parents took a bit of offense to it by staring at me like they were my own mom. Oh, there's this openly gay freshie in the canteen, somewhat reminiscent of Jun Encarnacion, fanning himself with a real, folding fan. So I just said that he looked like the hairdresser: the instant response from my friends was, "Whoa, Marx, that's low." What's so low about that? I was just talking.

I have that effect on people, you know. But anyways, in the immortal words of Danny Glover in "Lethal Weapon," I'm getting too old for this...

You know.
Posted at Tuesday, May 03, 2005 by
marocharim
Permalink
May 2, 2005
< this is going to be a very long, interesting entry IMO >
Fine, I'm not as good a rapper as Usher, or as fast as Krayzie Bone (in the interest of national pride, let's say Glock-9). Rap is something that I hold a certain aversion to, since I'm a rocker (forget the fact that I made a few love songs over here... just forget it).
Rap, however, is becoming a tad more interesting as time wears on, considering that I'm starting to develop a bit of a penchant for it. Save for the occasional raps I do in the privacy of my comfort room, I start to feel that I'm ready for the hip-hop world. Like... yeah, but shaving my head bald and wearing baggy cargos is not to my liking. Like I said, I'm a rocker. I'd probably get thrown out for my tight pants, combat boots and long hair if I go off to a concert with some big guys wearing clock necklaces (I think that it's called "bling-bling").
OK, fine, so I'm history if I started to say "Yo." The thing is that I can actually rap, although it's laughable if you actually see me do it. By "rap" we talk about fo-schizzle mah mizzle's, Dongalo Wreckords, Marky Mark (now Mark Wahlberg), Ludacris' House of Izzy (just Ludacris: the "House of Izzy" bit is just there) and perhaps even the ones you see when you view my blog at Gizoogle. Yet the current wave of Glock-9 songs and all that on radio, following the interesting lyrics of "Kiliti" by The Bodies. Or maybe Session Road.
Which brings us to the rap. Just... go with me on this one.
---
SUNTOK SA BUWAN

Original version by: Session Road
Rap version by: Marocharim
Di mo ba alam

Damdamin ko'y pinagtakpan

Makasama ka'y suntok sa buwan

'Di ko nga alam

Mundo mo nga'y iyong tignan

Kung ganyan walang pupuntahan

Bakit sa tuwing naiisip kita laging naaalala ko ang
Mga nakalipas nang gabi na iniiyakan kita kaya
Sa ganitong lagay bakit puso ko'y bumibigay sa
Mga alaalang kinakalimutan ko sa aking makakaya
Di ko alam kung bakit ika'y lilisan na pero sana
Maaalala mo pa rin ako kahit ika'y wala na sa
Aking piling, ganito pa rin ang aking feelings sa iyo
Ako'y nagsusumano
Hindi ko to gusto
(yeah, yeah)
Pero huwag kang lalayo
(come on, put your hands together for Session Road!)
Itanong mo sa akin

Tatanungin ko rin

Kung ika'y aamin

Lahat ay gagawin

Itanong mo sa akin

Tatanungin ko rin

Kung ika'y aamin

Oh...

Di mo napapansin

Kailangan mo akong dinggin

'Di habambuhay ika'y hihintayin

Sana maintindihan mo na mahirap para sa akin na
Alalahanin lahat ng kalokohang ginawa sa akin pero
Sana'y lumipas na lahat ng talagang sumira sa
Aking pagmamahal na talagang para sa iyo sinta
Tanggapin mo sana ang pagmamahal ko na
Para sa yo talaga ngunit inagaw ng iba kaya
Higit pa dito ang nararamdaman ko para sa iyo kaya
Ako'y nagsusumano
Hindi ko to gusto
(yeah, yeah)
Pero huwag kang lalayo
(come on, put your hands together for Session Road!)
Itanong mo sa akin

Tatanungin ko rin

Kung ika'y aamin

Lahat ay gagawin

Itanong mo sa akin

Tatanungin ko rin

Kung ika'y aamin

Oh...

---
For all the sentimentality behind that song, I think I should quit rapping.

Yo, my homies. Word life.
Posted at Monday, May 02, 2005 by
marocharim
Permalink
Announcing "Marocharim's Notebook"
< fresh off reviewing >

I'm working on a little project right now: I'n writing a book. Yeah, I've taken to consider a career in writing, although I probably would not make it if I don't get enough readers (wink wink). A collection of essays, "Marocharim's Notebook" will be released sometime in July or August, and since I don't have the money to have it published, it will be on PDF format. Don't worry, it's free. Details to come by the time I'm done.
Posted at Monday, May 02, 2005 by
marocharim
Permalink
May 1, 2005
< i was supposed to do this a bit earlier anyway >

Ever tried to chase a rainbow? Have you ever found yourself under one? Or have you just given up on it, and contented yourself with just watching it appear for a few seconds, maybe a full minute, and watch it disappear?

In terms of love and all of its apparent discontents, I can never seem to express myself adequately. Not because I'm scared to, or because I refuse to try, but because I can't. People always seem to talk about getting wounded beyond their limits, about experiences that seem to test their mettle, but I wouldn't stoop as low as to give a reason like that. Maybe it's because I couldn't bear to breathe the scent of a thousand Cupids fluttering about in a sea of love, or maybe because I've just been sapped to the bones and I am incapable of loving somebody ever again.

Truth is, I just couldn't bear saying "arrivederci."

To say goodbye is real easy, especially when you couple it with a few choice four-letter invectives and a jerk of the middle finger. True, to say a few sarcastic goodbye's while burying your boot deep in one's behind is easier than, say, 1+1, but a sincere, heartfelt goodbye is very, very difficult. Considering the silence that has been echoing through the abyss, still haunting you with that loud symphony of nothing.

So here I am, content with just watching rainbows form over the horizon. No drama, no comedy, no action, no nothing. Not a word spoken. Not a single text message, Friendster message, or even the slightest e-mail message. Not the simplest visage of a rainbow after all this rain had ended...

The storm clouds still brew on over the horizon. I'm ready for the rain... if that's what it takes to chase a rainbow.
Posted at Sunday, May 01, 2005 by
marocharim
Permalink
< another boring labor day... >
Haha.
It isn't much of a joke, if you asked me, considering my propensity for bad jokes. The thing is I don't even enjoy Labor Day, for the fact that there's absolutely nothing to do except sit at home and review for my PI 100 exam armed with readings galore. The more I think about it I should get to more important... stuff, like to expose myself to people and get to my intermittent doses of macchiato: i.e.,
real
coffee. None of that Nescafe crap... which is good an explanation to why I don't drink coffee off the sachet, the pack or the Nescafe machine at school.
So while some of my friends view some Japanese porn ( o_O ), I'm sitting down here, typing like mad about coffee and, possibly, labor. One of the focal points of a typical
tibak
discussion on the current Philippine situation on labor is Nestle. Like, "there's blood in your coffee" because of labor abuses by Nestle. So that brings us to an interesting crux... isn't it true that the strike is the legitimate biting of the hand that feeds you?
Now that's dope, in a hip-hoppy thing I tend to talk in nowadays. Word to your motha.
Current labor abuses are almost always related to "pertinent" issues that it's starting to sound like the same old song, look like the same old sock and feel like the same... I'll stop there before I start to sound pornographic. Think about it: the Hacienda Luisita issue is still being trotted around march-rallies to be at the pinnacle of labor abuses in the country. I mean, hey: screw Luisita, it's their problem. I don't know how other people can even bother to blow the trumpet of the HL issue while they can't resolve their own issues with their employers.
Or so I thought... I'm a bit disillusioned right now.
Posted at Sunday, May 01, 2005 by
marocharim
Permalink
April 30, 2005
< too many people up here in the mountains... leaving already? >

I don't know if I should sing some Wang Chung to get somewhere in life (for whatever that's worth), but the thing is I lack a certain... toleration, if you will, for people. It's not that I'm antisocial, it's just that I couldn't stand the mass of humanity in here anymore. SM's three day (actually four day) sale is starting to get on my neck a little, the quest for parking becoming a wild goose hunt for a few feet of available space.

And then you get to the lower ground floor. Rather than smell some of the worst food created by and through haphazard incompetence (I'm talking about Plato Wraps) I become engulfed with the smell of humanity. Elbowing my way out of this sheer mass, I make my way out and find some internet place that can support high resolutions so that I could change the colors of my images into something more... blue. So here I am, at Netopia, trying to get that perfect blue-ness, while I work on my entry.

This rocks... now that I found out that 47 of my 88 "friends" at Friendster are pissed off at me. Who cares?

While I go about humming Wang Chung songs in the presence of a couple of German expats, I wonder if I should sing to the ambient sounds of mad typing and Hoobastank (guess the song). I mean, hey, if I should go back out there and fight for available space to walk on, I'd rather rot here. People annoy me to high heavens, especially tourists. I do not know why all these tourists wow themselves on the aircon-free world of SM City Baguio: I just mutter under my breath... "duh."
Posted at Saturday, April 30, 2005 by
marocharim
Permalink
April 29, 2005
< second entry... i write fast >

This week I have been engaging in relatively bourgeois behavior... big deal. The thing is, I don't even like coffee.

I'm not part of the "coffee tayo" crowd. My idea of "bonding" has more to do with bottles of beer and computers than coffee. I couldn't appreciate it at all, save for the occasional (ahem) cigarette and the idea of the coffee crowd talking coffee stuff. So I'm a weirdo, an otherworldly (some say underworldly) creature practically engaging in human interaction all of a sudden. Seems like I need more people-interaction. I couldn't stay cooped up in my office messing around with other people's diaries and files or just leaning on the door, looking at the roof of the library while I drone around like a dragon breathing smoke.

Still, I don't like coffee. Never did. My idea of caffeine is a Coke in the deep freeze. This coffee stuff is hot crap on a cup. And it reminds me too much of a romance gone to hell. That explains the scatological definition.

Yeah, yeah. I know I disgust people. Don't want to drink coffee again now, eh?

My friend Angeline (who happens to be a Binibining Pilipinas runner-up and she doesn't want to relive it) told me, over more coffee, that the most expensive beans come from cat shat. Judging by the number of cats I have killed due to carelessness and my aversion towards anything that walks on four legs, kitty litter sounds good. Never really tasted it, but who cares? Diluted with water and killed twice over with sugar, the gritty drink would make any connoiseur jump for joy. Kind of like Maxwell House... your cat being Maxwell and you harvest the dung, selling it at Starbucks for enormous costs.

Oh, so it's a special breed of cat that eats only coffee beans. And it craps out beans. OK...

Now this entry doesn't make any sense at all.
Posted at Friday, April 29, 2005 by
marocharim
Permalink
< just came from SM... it took me that many to get here. the sad thing is, i actually counted >

Had I decided to run straight home from school I would have made more productive use of my time and studied for my PI 100 exam on Tuesday. The point is, if you're Marocharim, you don't study. At all. Even if today's Friday and I just have to watch the ending of "Full House" and a horribly-outdated episode of WWE SmackDown!, and yes, watch "Stained Glass."

Anyways, yet again I must move on from my third-person digression and, well, digress.

If I say I hate SM, that's an utter understatement. They hadn't, as of today, invented any word that would convey the extreme as well as "hate." So what? Hatred is now churning in my stomach in the form of the worst sandwich I have ever had. Considering the expense of the little break we had at Cafe Picarre, I had no choice but to chew everything up and wash it down with a sugar-less cup of macchiato (I don't put sugar in my coffee). Something tells me that if I wanted a sandwich, I would have gone the way I like it (which is two pieces of bread and nothing else... I know I'm weird, but back off) and forgot about the existence of beef-and-mushroom fillings.

They're having a three-day sale at SM Baguio. Big whoop. I never really liked shopping even if I had the money for it. Had I been swimming in dough right now (I am running short of cash as of late) I would go off to Diplomat Bookstore and sold the hell out of them.

Random blather? Maybe. So what? This is my page.

Anyway, just yesterday I decided to purge my underwear drawer of everything that would cause further groin-scratching than what is morally-acceptable. (Don't worry, this is related to this whole hoopla.) I took to wearing a pair of shorts over my underwear and really thick jeans to top that off, which makes for some real heat down there... it kind of serves its purpose. Now that I've been considered as a sexual criminal by the moralist blocs at school (i.e. freshmen from Catholic schools) it would kill off the sperm that makes its way through my cerebral cortex.

Anyway, with my armor-plated ass I started to count every step it took for me to get from SM's exit to my favorite internet shop at Session Road, and for 975 steps I suppose they're right when they say I take great strides: last time I counted it took me about 1125 to do it. Now here I am, fit and lean, though I still have to build some muscle and I have to find a way to actually find a thinner, cooler Levi's.

Hmmm... borderline ridiculous.
Posted at Friday, April 29, 2005 by
marocharim
Permalink