Welcome to Volume 6 of The Marocharim Experiment. This blog is authored and maintained by Marocharim, the self-professed antichrist of new media.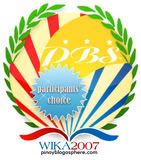 Marocharim
is a 21-year-old college senior from the University of the Philippines Baguio, majoring in Social Anthropology and has a minor in Political Science. He lives with his parents, his brother and his sister in Baguio City - having been born and raised there all his life. He is the author of three book-versions of
The Marocharim Experiment.
Most of his time is spent at school, where he can be found in the UP Baguio Library reading or scribbling notes, and sometimes hanging out with his friends or by himself in the kiosks, or the main lobby. During his spare time, he continues writing. When not in school he hangs out with his friends, or takes long walks around Baguio City to, as he puts it, "get lost."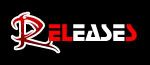 The Marocharim Experiment Volume I: The Trial of Another Mind, Subject to Disclosure
is
Available Now
The Marocharim Experiment Volume II: The Nevermind Chronicles is Available Now
The Marocharim Experiment Volume III: The Sentence Construction of Reality is Available Now
TAG/E-MAIL FOR COPIES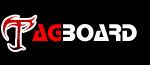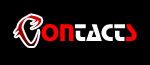 [Friendster]
[Gmail Contact]
[Yahoo!Mail Contact]
"The Marocharim Experiment," "Marocharim" and all the contents in this online web log are the sole intellectual properties of Marck Ronald Rimorin and are protected by existing copyleft laws. Any attempt to copy and/or reproduce the contents of this site, either through electronic or printed means, must be accompanied with the express written consent of the author.
April 25, 2005
< song... good thing i don't record myself >
It's so still...
I ask myself if I'm still alive?
Walking down the roads alone
Under the pale and starlit sky.
Why do I...
Why can't I just disappear
Things just look too far away
Even if they're so close and near.
Refrain
And maybe it's time for beautiful never
Maybe it's time to go on and wonder
Why
Does my heart keep on beating for you
I can only hope it's the same thing for you
But I'll never, I'll never know...
Now that you have to go.
If only...
I could prove all the things I've said and done
And maybe I could never do it at all
Before I see the sun

Shine again...
Why does this dark last for too long
Why does it keep on hounding me
Why does the radio keep playing the same old song...

(Repeat refrain)

Bridge
And I hope that these things seem to be
What they are for you and what they are for me
Life is so unkind with all these goodbyes
And every little thing I do and say
Pretending things turn out to be all okay
Tell me why (tell me why)
You have to go...

(Repeat refrain but omit last line)

Oh why, tell me why
Tell me things will turn out just right
Baby, now, right now
Now that you have to go...

Posted at Monday, April 25, 2005 by
marocharim
Permalink
< it's starting to clog my throat... [invective] milky way chocolate bars >
The lights come crashing down on my table as I clutch the dice in my hand. People start staring at me, wondering if I'm going to land that winning combination.

I shake. I rattle. I roll. I dance to the tune of Elvis Presley songs as I finally let go...

Snake eyes.

This isn't Vegas. This is real life.


---
I wonder if I'm bound by the rules of chance. Destiny is something I don't believe in. I never was a believer in pre-ordered states of affairs, where there's a reason for everything. Now it's different. God is a kid in the arcade whacking moles, and why I even come up is something I couldn't explain. I don't even know if I'm too far gone to even go. Just leave the tables. I've won it all... except for one.
Time is the worst healer, like alcohol doused over a gaping wound... sandpapered, rubbed, dipped in hot water and drowned in a vat of bile. I need to be a bit more descriptive. It's high time I took my own heart out of my chest, throw it away, and see just how much I like it. I already did. Here I am, a man without a heart, rolling the dice and turning the cards. For what reason? There's nothing more frustrating in life than to realize and recognize reasons and destiny... and see it all fade away. When you've seen the sunset you realize you can never get to see it in time. It's lost forever.
There's no worse feeling in the world.
Am I a bit too emotional? Maybe. It just hurts too much.
Posted at Monday, April 25, 2005 by
marocharim
Permalink
April 24, 2005
< this was supposed to be yesterday's entry >

Rather than wallow around in misery, we just ate. Gobbled it up. Forced it down our stomachs. We just ate it. Imagine a P100 lunch.

No, we didn't go off to Rosebowl, or ate a Big Mac for lunch. It was me, Erik, Abby, Abel, Anton and Bonz... and we all ate a P100 lunch at Camp John Hay. The idiocy, the outright injustice - since when, and I mean when, did a lunch of "roasted" pork, a ladle of fried beans, a cup of rice and a bottle of Pepsi, things found in many Filipino dinner tables, cost P100?

Oh, that's right. This is Camp John Hay.

This isn't the best time for me to rant about injustice and all that. I'm better off dropping my pants and saying grace than to talk about injustice. The thing is, it wasn't gourmet cuisine, or even lutong bahay. This was canteen cuisine: and it cost P100. I just have to keep repeating that, do I?

Believe me, it wasn't that good. I sure wished I just whiled my time in the corner and just smoked my lungs out than eat something that expensive. I'm not a big McDonald's fan, but I wished I just could have gone there and ate burgers to my heart's content (about three, considering the amount of Coke I drink) for my P100. But nooo, this is the land of the high and mighty. This is where lunches cost your entire wallet and the cheapest thing you can buy is ice cream.

Screw CJH.
Posted at Sunday, April 24, 2005 by
marocharim
Permalink
< nice, huh? >

Don't rub your eyes or anything: the Experiment is not under new ownership. This new theme may not be to everyone's liking, but I made it and I'm damn proud of it... OK, thanks to PhatGirlie for the skin, and thanks to Photoshop.

BTW: the color is bliolet, not purple, not violet, it's bliolet.

Welcome to the show, folks.
Posted at Sunday, April 24, 2005 by
marocharim
Permalink
April 23, 2005
Marocharim the Pornographer
< this is what happens when you google up "marocharim" and find it linked to a sex site. try it. >
My greatest concern is surprisingly
not
related to my love life, or the absence of it. Right now I'm more interested in topics which, well, annoy me. Not the least of which is the idea of having my name linked to a sex scandal. No, nobody took a five-second video of me having sex with an amoeba.
Just try visiting these sites and see if you like it. Pornographic as they are, this is the thanks you get for speaking your mind.
Site A
Site B
---

Now I'm famous. I am now an official pornographer.

No, I have no qualms about my blog being linked by some site like sexxxtoysrus.com, but it could have been worse. Fame, for me, comes once in a blue moon, but notoriety is a fact of life. Since when did my blog, no, my name become associated with porno pay sites? Excuse me.

The thing is, there's nothing wrong with it. In some perverse way, I enjoy it. Imagine people looking for the Piolo or Ethel video and they get linked up right to my blog. They get, well, Marocharized. After reading through long and arduous sentences the only porn they get is a solarized picture of my face and an unfulfilled orgasm. I hope they're happy.

Calling the MTRCB: I do porn.
Posted at Saturday, April 23, 2005 by
marocharim
Permalink
April 22, 2005
< ok, i reverted back to my old skin... and yeah, i'm making my own >

I've only graduated twice, and as far as college is concerned I'd be extremely lucky if I graduate on time. Maybe I should be one of the millions of people who consider themselves "educated" with a high school diploma and a brief stint in college, but that's not the gist of it.

But hey, as far as my writing is concerned, there is no gist.

Frustrated as I am being unable to finish my course in four years' time, I couldn't stomach listening to "Pomp and Circumstance" even if I am still a "young" college junior. I have a lot of things to be happy about, considering that I'm still in college. I wouldn't be too far gone if I still didn't take up a job, and yeah, I'm not looking forward to a high-paying career over at ClientLogic or, if worse comes to worse, Pizza Hut. In a year and a half, maybe two years or getting into maximum residency if I go topak all of a sudden, I'd probably graduate, take up my sablay and bow before less than a hundred graduates and an endless sea of students and relatives.

You see, graduation is highly overrated. What purpose does a piece of parchment serve to your existence, anyways? We live in a world full of paper, and it's bad enough that we collect certificates and diplomas trying to prove to the world that we actually did something in college, other than party. Or, in my case, dwell in discourse and fail Math in the process.

Hear, hear: if you're one of the ka-billions of people in history who have graduated, in one form or another, you know what I'm talking about. Graduation is a big-whoop thing that boils down to simple but powerful four-letter invectives directed to your school and your enemies (to some extent your parents) by the time you leave. It's three hours of boredom, listening to some geriatric telling you stuff about life you wish he would just shove up his arse by the time he sips that glass of water on the lectern (no, not podium). It's having your academic arch-enemy announcing your name: as you await some salutory title like "cum laude," they just hand you a diploma, and you feel the phantom foot deep in your rear end as you bow down. No time for swan songs: just get out.

I'm not bitter or anything (a lie), but there's something about graduations that scares the crap out of me. It's not boring speeches courtesy of the campus big-shot or that famous guy giving the damn speech, but the picture of having to deal with hundreds of people who don't seem to care if you graduate. Applause is mechanical: no one "claps" for you since everyone's so engrossed in seeing some other person graduate. The few cheers you get are obligatory, considering your ego. Your diploma is something you would proudly frame up, and then when you get older it's nothing more than wall decor. Or a dartboard.

My diplomas are tucked away in my mom's file folder: unseen, quite crisp, still with that new smell that comes from the print shop. I don't look at them, I don't shed a tear in my yearbooks remembering those "happy times." I have a few choice words and hand gestures for those (cough) memories. Most of them phallic.

Don't ask me where that title came from.
Posted at Friday, April 22, 2005 by
marocharim
Permalink
April 21, 2005
New Skin... New Lease On Life
< fancy skin... for now >

Perhaps taking a skin from the designs board of BlogDrive and pasting everything into your own is a bad idea... and yeah, it kind of looks good here, but I'll kind of stick with this for a while.

Like I said, this is the Marocharim Experiment. If I get enough complaints, maybe I'll go back to the old theme.

Tag me.
Posted at Thursday, April 21, 2005 by
marocharim
Permalink
April 20, 2005
< i won't bore you with why i am so annoyed... but this entry is all about it, and yes, it's long, hard to read and stays that way even after reading. innuendos are intended >
The sweet, sour and salty (no, not NanoNano) flavors harmonize in a decadent ballet that transcends class lines, inspiring us to get in touch with ourselves...
And something tells me that that last line was just... sick. I'll never do that again.
If you go ga-ga for toyomansi, I think you know where I'm going with this. The tang of citrus, the kick of crushed red chili, the saltiness of soy sauce, with just a hint of sugar... don't we feel the same way? I thought so.
Lemme explain.
OK, OK, this whole
tinotoyo
thing isn't the best explanation to why I have turned heel for the past few days and pissed quite a lot of people off, including the people of UP OutcroP. Hey, I haven't shown up for the past few days, big whoop. In case you don't know, the choleric environment of the school paper office has been my hang-out for the better part of two years: chairs bearing a good imprint of my ass, and the door dented from two years of leaning on it. I couldn't say I have given my heart and soul to it, but I've spent two unproductive, unfruitful years with a job which has alienated me, or something to that extent.
I'm not a journalist, I'm not a writer. I'm just another guy. Perhaps I should have figured that out a bit sooner before I answered some "calling" to serve the very people who, in my eyes, have turned me into a pariah just because I look and act "different." Maybe people distinguish species among themselves. Perhaps there are some places where ideology and consolidation reigns supreme over pure skill (no, writing is not a talent). Perhaps my services are no longer required, that I could easily be passed over for another person younger than me who happens to have a handle on the politics of organization. And then there's that gut feeling that you're over the hill... at 19 years of age, and after about nine years of writing for school papers, you can't shoe the leather anymore, or maybe you just don't belong there anymore. Maybe I can't keep up with the pace of younger people now that I'm a geriatric 19-year-old, ready to face the sunset by the time the afternoon's over.
I know for a fact that people aren't indispensable. Like a cigarette you puff away, happy at the fact that you're being destructive and formative at the same time. Then, just like that, you're dust. In a flick of the fingers you're very much bound for the ashtray. I'm just 19 years old... what's wrong with me?
---
And oh yeah, there's the fact that you're growing older by the second.
Sure, I've been through a lot lately, through hell and beyond, and I'm wondering why I'm starting to feel like I've outlived my usefulness, and maybe it's time to move on to greener pastures, where I could, at least, make some sense. I no longer feel the need to force myself down everyone else's mind and say, "Hey, I'm still in my prime." Perhaps I no longer have the voice I had back when I was... 18, and had the power to change something. But nooo, it's time for me to ride off to the sunset... and I'm long gone.
Maybe I'm just jealous. Maybe I'm just paranoid. Maybe I just get chewed up, spit out, used, and disabused. I'm over the hill. Maybe they'll get the message, considering that Marocharim has left the building. Nah, I'm not contemplating on resigning. I'll just give the one thing everyone in there, regardless of bias, asked of me: space.
---

Before I post this in the permanency of cyberspace, two things start to whirl all over my mind. Should I post it? Or should I keep it to myself? I'll go for the former.

Writing for the OutcroP isn't my job. My business is to make people pick something up from whatever I make, but the time has come for me to, well, take a long-needed recess and do something for myself, to pay attention to friends I have ignored for the past two years of leaning on OutcroP's door. It won't be long 'till I come back and forget about those things that have, in a way, motivated and corrupted me at the same time. The money. The exchange of dogma. To a certain extent, the love life. The power. The fame. The notoriety.

Anyway, perhaps I haven't spent time with the only person I know of who can accept me for what I am: myself. I gave, yeah, I gave and I gave, and yes, I got my thanks. A knife at my back, a boot buried deep in my ass, and a strange feeling of being double-crossed. Like toyo-mansi, I wanted to separate the flavors of my emotions: the sweetness of friendship, the sourness of pain, the acridity of bitterness, the burning taste of anger, and the saltiness of tears flowing down my face during those rare ocassions I cry, which become quite frequent nowadays.

I'm 19 years old, and I have been in the OutcroP for three years, for a year being its news editor. Is it time to leave?
Posted at Wednesday, April 20, 2005 by
marocharim
Permalink
< annoyance level at optimum rate >

Kung ang buhay ay isang bote ng Silver Swan
Hindi sukang puti pero toyo ang laman
Ganyan, ganyan, ang aking kinatatayuan
Sana, sana lang, ako'y inyong layuan
Dahil sa ganitong kalagayan
Ang aking alat ay parang hagupit ng amihan
Tulad ng debulyo ang haplos ni Kamatayan.

That's as far as I go for my efforts in Filipino literary... things.

Wait for a while for my next post.
Posted at Wednesday, April 20, 2005 by
marocharim
Permalink
April 18, 2005
A Challenge to Richard Gomez
< annoyance level at almost-annoyed >
Let's talk about Richard Gomez.
OK, I'm not a big Goma fan. He's not outspoken: he's arrogant. He does not respond to issues: he blindly reacts to them. But hey, I don't know Goma. I couldn't say that he's a pockmark to society even if I wanted to. You wouldn't see me falling in line for his autograph.
So is it because of his arrogance that I'm ticked off? Arrogance can be justified. Is it because of his reactionary stance to political and social issues that makes me want to engage in a debate with him on drugs or whatever he's against? Stances can be justified. But
not
paying your taxes is something you can't justify.
Even if you're Richard Gomez.
Perhaps I'm not one to put myself in a precarious position and accuse Goma of tax evasion. I'm not one to lay my small name and my blog on the line like most other showbiz reporters would do: I'm not a showbiz reporter, and I do not lay claim to any sort of name that's worth laying on the line. On the record (as if it already is), and I just
know
I'm going to take some flak for this:
As a viewer, my name is
not
worth the reputations, or "reputations," of self-serving individuals in the entertainment industry. The mere fact that I'm writing about you, and not on some other obscure topic that would be worth my time and while (like hitchhiking to school and almost becoming roadkill), makes me sick.
---
I did some research on Goma's recent tax imbroglio, and I can't help but feel a bit peeved. I mean, here's a man with shows from here to eternity, and he's not paying his taxes. I know for a fact my parents filed their ITR's sometime in January - why can't Goma do the same? Maybe he has too many shows. OK, the next taxi driver I'd probably talk to would have filed his ITR sometime in the last few months, and he does more work in a day than Goma does in a week. Mr. Gomez probably does not ride a taxi, but let's ask
his
driver when he filed his ITR.
OK, if you're a Filipino taxpayer, I exhort you to tell me when you filed your ITR, how much you make, and how much you paid. Then let's look at Goma's tax returns.
---

Oh, you thought that pissed me off, huh? Let's consider Goma's response:

"This is happening to me because I'm a strong voice of the opposition."

"Or maybe because I'm Richard Gomez."

Hmmm, since when did being a "strong voice" of the opposition become reason for anything? Let's look at other "strong voices" of the opposition who pay their taxes: the guy on the street with a bad-paying job saying "no" to VAT, the janitor at SM frustrated at not being able to make a purchase at the very mall he mops, the single mother juggling her priorities between food and education. Reality check: if, by "strength" we mean prominence in the political scene, then there's no disputing Goma's claims that he's being singled out. But by "strength" I mean the genuine ability to oppose, to exercise one's right to dissent regardless of how popular he/she may be or if he/she is good-looking enough to model for underwear. The common Filipino who, despite being killed slowly and surely by abrupt increases in prices, crosses political lines and still pays taxes regardless of who he/she voted last elections. Does Goma satisfy this? Nope: maybe it is an error in documentation. Or maybe he's too Goma to pay his taxes.


---

So here's my open challenge to Mr. Richard Gomez: I am leaving my tagboard, my comment box, my e-mail address, and my Friendster account for you to send me a response. I challenge you, not in the interest of your rather temporary name or your reputation, but for the interest of the public, to show proof, any proof, that you paid your taxes. This is a free country, but running this country is not free. Go ahead, flame me, do what you want to do, do what you do best. Just show me, show us, proof that you paid your taxes. Then we'll let it all slide.

I'm nobody, but like many other nobodies in the Philippines, I do my part. So go do yours. I hope this entry reaches you.

Bloggers, unite, and let's send this to Goma.
Posted at Monday, April 18, 2005 by
marocharim
Permalink