Welcome to Volume 6 of The Marocharim Experiment. This blog is authored and maintained by Marocharim, the self-professed antichrist of new media.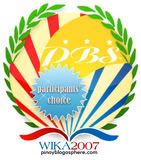 Marocharim
is a 21-year-old college senior from the University of the Philippines Baguio, majoring in Social Anthropology and has a minor in Political Science. He lives with his parents, his brother and his sister in Baguio City - having been born and raised there all his life. He is the author of three book-versions of
The Marocharim Experiment.
Most of his time is spent at school, where he can be found in the UP Baguio Library reading or scribbling notes, and sometimes hanging out with his friends or by himself in the kiosks, or the main lobby. During his spare time, he continues writing. When not in school he hangs out with his friends, or takes long walks around Baguio City to, as he puts it, "get lost."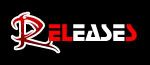 The Marocharim Experiment Volume I: The Trial of Another Mind, Subject to Disclosure
is
Available Now
The Marocharim Experiment Volume II: The Nevermind Chronicles is Available Now
The Marocharim Experiment Volume III: The Sentence Construction of Reality is Available Now
TAG/E-MAIL FOR COPIES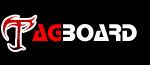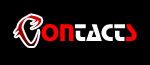 [Friendster]
[Gmail Contact]
[Yahoo!Mail Contact]
"The Marocharim Experiment," "Marocharim" and all the contents in this online web log are the sole intellectual properties of Marck Ronald Rimorin and are protected by existing copyleft laws. Any attempt to copy and/or reproduce the contents of this site, either through electronic or printed means, must be accompanied with the express written consent of the author.
April 12, 2005
< no introductory notes >

OK, the previous few blog entries were long, I have been getting complaints that the load-up time is a bit long, so here's a simple layout for now... too simple, even.

Anyways, the new Marocharim Experiment will be unveiled this weekend.

I'm kind of kind today. :)
Posted at Tuesday, April 12, 2005 by
marocharim
Permalink
April 11, 2005
< this is freaky >
Not being in the mood to blab...

---
Here's a song you wish you heard:

FOREVER MY LOVE
Anglicized version of South Border's "Kahit Kailan"
My mind is asking something
It doesn't really understand
What it really feels inside
I hope you know by now that you
Are the only person on my mind
You're the only one
Are you afraid... don't even think about it
Forever... I hope you get it
Forever my love, I will never ever leave you
Forever my love, I'll never leave you behind
Forever my love, forever my love
Oh I can hear you whisper
Hoping this love will never end
Girl you want these dreams to come true
I'm standing right in front of you
Lovin' you for what you are
Now until the end of time
Are you afraid... don't even think about it
Forever... I hope you feel it
Forever my love, I will never ever leave you
Forever my love, I'll never leave you behind
Forever my love, forever my love
If you'll ever have to part from each other
I hope I'll never get the chance to love another
One like you again
Whatever happens in our lifetime
I can never ever leave your side
I'll be right here with you
Till the very end...
Forever my love, I will never ever leave you
Forever my love, I'll never leave you behind
Forever my love, this love won't change
Forever my love, forever my love

Posted at Monday, April 11, 2005 by
marocharim
Permalink
April 9, 2005
I Know What I Did This Summer: The IV-Agate Class Reunion
< this is a blog entry written under the influence of alcohol and songs i either like or dislike... gotta get my groove back... and it's really, really long >
Listening to: Alanis Morrissette, "Right Through You"
What kept me away for the past... 24 hours of so (as if people really care) was that I spent some "quality time," if you will, with my high school classmates. At least most of them: considering that most of my fellow Agateans (or Agatoids, or Agatese, whatever) are taking up Nursing and are in their internship stages. Something tells me I'm in the right course (Social Anthropology - don't ask me what I do), and again I'm messing up my introduction. And so? I still have half a bottle of vodka here.
Anyway, the very least I could do, being the veritable and venerable asshole of the class in my high school days, is to come and have a little bit of fun. Which brings me to three interesting points (to paraphrase my friend Jamir), now that my innards have been warmed just fine by copious amounts of cheap vodka and brandy. One: despite my reputation of being the Satan-incarnate of the class, I was quite an integral part of our class history. Two: I should spend a bit more time with my former classmates, considering that most of them make really great drinking partners, and for some good talk whenever I can no longer stand UP Baguio's gay/bisexual population. Three, IV-Agate 2002 is the best batch. Ever.
That third point speaks for itself, considering that I tend to overintellectualize and complicate my sentences a bit. Not even my wide vocabulary can ever do justice to that point. Lexicographic acrobatics, after all, work if you're Marocharim. If you're not me, you're screwed reading this blog.
And believe me, this is going to be my longest entry yet. Do some justice to your class, will you? Dammit, I love IV-Agate.
Just finished with: Alanis Morrissette, "Everything"
---
Listening to: True Faith, "Kung OK Lang Sa 'Yo"
Pap-pa-rap-pap-pap
The reunion didn't actually take place in the now-infamous "Last Resort," but in McDonald's SM. As usual, ideas like these don't stem from minds like mine who are dulled by drinking. It becomes the problem of the few people who have pursued their degrees outside of Baguio City. Since you can't expect Andrew to do that (I'll be damned if he did), our class "mother," Bernadette, had the idea.
The rationale was, save for the Engineering students and the group of delayed UPians (Berna, Andrew and me), by the time we would have a traditional reunion we would all have jobs and our priorities would be getting that next piece of cheese in the rat race. I've always said that by the time the rat race is over, the winner's still a rat. And while we're still sane human beings who still value the importance of friendship before we start stabbing each other's backs by the time we're 40, we'd better... consolidate. It's been three years since our graduation - we're starting to miss each other so much... yup, even I miss the guys.
Over burgers, french fries and Coke floats, we held a "closed-door" meeting in McDo's children's area (or whatever it is) to discuss IV-Agate's third annual class reunion. This was actually my first time to be back in the good old gang of 70+ people in the room covered in bamboo-and-reed decorations courtesy of an overbearing homeroom adviser, so it was quite an experience for me.
I was entreated to the sight of old classmates: Emerson still has his hunky looks, although he's no Diether Ocampo (far beyond compare... either way), Crystal practically looking like a superstar, Rodora still small, Bonnierick now with his own band... the list just goes on and on.
The April 8 reunion was to be held in Asin Hot Springs. Itinerary: swim, drink, relive the memories, revel in the... revelry, good old fun. We're experts in that field. Along with debating with teachers, boycotting classes, open forums...
Just finished with: Wolfgang, "Atomica"
---
Listening to: Edwin McCain, "Could Not Ask For More"
'Coz You Know I'll Ride A Thousand Miles...
The ride to the Last Resort was really, REALLY, nauseating. Some of us aren't big fans of rides to anywhere, and in my little seat I was singing Vanessa Carlton songs: at least I wasn't as annoying as I could get.
Riding to such a distant, isolated destination can really screw up one's brain wavelengths, to a certain extent. That's when the Gayswitch in my head started to flick on and off at an unpredictable pace, and my masculinity can seize up at any moment and then I'd turn into a pretty convincing 19-year-old girl, one of my special talents that I couldn't use quite frequently around people lest they perform an impromptu and inopportune exorcism.
By the time we reached the dark tunnels, we started to go hyper. I didn't know if it involved anything sexual, but we had such shallow reasons to explode in laughter. Some of us were hiding signs of motion sickness for one of two reasons: masculine pride, or the feminine obsession with demureness. Then we got to the place: The Last Resort.
Just finished with: Cranberries, "Miss You When You're Gone"
---
Listening to: Selena, "Dreaming Of You"
Celebrity Skin
Not being a son of the beach, I don't get all too comfortable with the sight of water. The idea was that I didn't plan to swim, I just planned to hang around the place while taking liberal swigs of liquor straight off the bottle. That was working fine, after I made the beeline for the banana-flavored rhum, which wasn't really to my liking, but after I washed it down with chocolate cookie sticks it worked just fine. At least it didn't take long to open up manlier drink, like brandy. I don't know if they were telepathic that they chose my favorite, Gran Matador.
Like I said, I'm not a son of the beach, and I wasn't planning on taking a plunge anyway. Pressure, however, took over, as I took to borrowing an extra shirt and a pair of shorts from Noel. The thing was, some of the girls, especially Berna, Janice and Glaiza, didn't want to last too long looking at my legs, my wet hair and all the possible body parts that would make me a girl (save for my chest and, of course, my crotch). Andrew put it in perspective: I could have been a model for shampoo, whitening lotion, moisturizer and cosmetics. I couldn't believe I was that gay. The best I could do was to wave like a Hollywood celebrity... and there goes my reputation. It wasn't that half-bad.
Just finished with: Tito, Vic & Joey, "Iskul Bukol"
---
Listening to: Sponge Cola, "Crazy For You"
The Gayswitch
We spent quite a lot of time in the hot tub, which wasn't "hot," by any means. It was pretty much warm. It wasn't like those Japanese hot tubs which was crystal clear, since by the time we got there the water was pretty much brownish. I hypothesized that the warmth of the tub was made possible by the body heat of those who have been there before us, and probably... I don't know if this is the proper forum to say it.
But the "so what?" mode reigned over all of us, and we dived into the tub and, well, considering that the troop of males in our class were pretty much open to all sorts of good-natured humor bordering on the perverse and hedonistic (save for a few people whose pants were too tight for their own good), we started to "play games," which most of the time consisted of faked, rigged homosexual sex. The girls who were with us started to give us these quizzical looks, especially with me, Chedan, Jason and Mickey. It just wasn't right to see two bald guys, a guy with a pretty much normal haircut, and a guy with really long hair engaging in alternating sequences of simulated four-way sex, menage-a-trois and one-on-one in the hot tub. They didn't leave, but I half-expected Berna to go over our shed, take her camera and start taking pictures... that would be just so wrong.
Considering that completely scripted (I just have to stress that point over and over again, huh?) gay behavior was at the center of our frequent excursions to the hot tub, I think the girls took a picture of the worst yet, with more than a dozen males lollygagging in the tub in a perverted, "mahalay" portrayal of the Masculados. I think I should have stayed out of that picture and joined the girls in a Viva Hot Babes pose.
I'm not gay, OK? Perhaps what's raising doubts with the girls of IV-Agate (maybe Glaiza's eyebrows are betraying her a bit) was if I happened to be a girl without breasts. That's weird.
Later on in the night this fat, 50-year-old moron interfered in our discussion of love right when I was in my explanation of "romantic passion" and "sexual passion." He was 50, after all, senile, far beyond his capacities to be sexually active, so he takes his... shortcomings (and perhaps gallons of his beer-swilling urine) on us by claiming the monopoly of knowledge on romance. We didn't want it to come to debate, but to call Jason a rapist is another thing. Jason was willing to go for broke and punch the hell out of the guy, but thank heavens - the guy wouldn't hurt a fly if it didn't bite, anyway.
Just finished with: Savage Garden, "Truly Madly Deeply"
---
Listening to: The Rembrandts, "I'll Be There For You"
Attack of the (Drunk) Energizer Bunny
Perhaps our group of heavy drinking males pride ourselves on the thickness and toughness of our innards that we've given brand names to our intestines: Chedan's "Panasonic," ER's "Sony," Jason's "Aiwa," Mickey's "Samsung," and my "JVC." "JVC," of course, is an acronym for Justerini & Brooks, vodka and Chivas Regal. I'm a beer-and-gin drinker myself, and I don't even like J&B.
Anyways, Wong was at the center of our veritable Copernican model of Bacchanalia: this is why he's the Energizer bunny of the group. I drink vodka straight (that's exactly what I'm doing now: notice the long sentences) and deal with chasers later on (I'm almost out of Coke), but his concoction of pineapple or orange juice and vodka (not exactly the best Screwdriver I've had) hit the spot just fine. The plan was to drink from separate glasses, but Wong got the idea just fine: why not drink from just one glass? He worked like clockwork all through the night, pouring glasses of Screwdriver off one glass and then giving it to us like a Bacchanalian communion of sorts. While the girls were starting to get tipsy and nauseous, we were doing fine.
See, this is why smoking and drinking work very well together: you can always drown out the aftertaste of a stalled shot (or, to use my terms, mouthwash) of a Screwdriver or (goddamit) and Emperador with a good puff of a Marlboro Reds. Then again, our little group of chain-smoking idiots drank as much as we smoked.
The problem was when the whole gang dipped back to the hot tub to get the kick out of Wong's Screwdrivers, which he continued to serve to us at a rapid rate. After simulated acts of homosexuality, punctuated by the jockey position (you don't want to know how that's done), we played spin-the-bottle, all dares. I got away with having part of my hair cut by Jason's scissors... if he weren't that short he would have seemed like Jason Voorhees to me. Of course we were witness to shorts being pulled down from underwater, torrid thirty-second underwater french kisses, lips-to-lips, kiss-your-crush, name it. All under the influence of powerful, potent Screwdrivers courtesy of Wong...
And then it caught up with him, and he started to hurl.
Perhaps singers are in short supply in IV-Agate... we suck. Of course, people find it weird when they hear you sing MYMP (...I'm a little bit of crazy / I'm a little bit of a fool...) or Dice & K9 (...Just call me first born, you're my first love / You're my first kiss from up above...). Then Jason plays Willie Revillame's "Wowowee" and "Joke Joke Joke," followed by Kylie Minogue's "Can't Get You Out Of My Head," which, after quite a "healthy" amount of alcohol flowing through your veins, you start to go, "...La la la / La la la la la..." Considering, of course, that some people behind you undergoing love therapy. Then you sing "Crazy For You," and yes, expect people to look at you for imitating the Sponge Cola version quite well.
I need to quit shouting... and I'm out of booze. Time to wrap this up... and I don't like the song coming next up after this Ronan Keating crap. Too... relevant.
Just finished with: Ronan Keating, "When You Say Nothing At All"
---
Listening to: Sinead O'Connor, "Nothing Compares To You"
Nothing Compares To This
The night grew into twilight, then dawn, and then it was time to leave. Time for us to go back to our usual lives, but this isn't one of those as-if-nothing-happened things. Something definitely happened, and it didn't drive in to us like our antics in the hot tub (no innuendo intended), backflips and corkscrews into the pool, or testing the warranties of our digestive systems.

In my drunken state I could possibly rant and rave about how great my section was, and how rad that reunion was, but who am I kidding? There are about close to three dozen IV-Agate's or 4-1's who think the same way, save for the tradition of a class reunion. Everyone thinks their section is the best. I say, so what?

The truth is the section, the name of "IV-Agate" matters little to me as much as the people in it. I treasure each and every single individual in IV-Agate, even those I don't particularly like, not because they're Agateans (or Agatoids, or Agatese), but because of the persons in them. On a personal level, it has been a pleasure to meet them, get to know them, and spend some time with them. Maybe we have come to our disagreements in the past, but would I have it any different than that? Never.

It doesn't take too much as a long glance from the UP Baguio sanctuary and the kiosks facing Baguio City National High School for me, to ponder during my obscenely short free time, to remind myself who I am, where I came from, and who I have met along the way. We have all gone our separate ways, meeting at the crossroads of sembreaks and vacation times, casual hello's and goodbye's that mean everything to us, that somehow we have made differences in each other's lives not just as friends (or boyfriends or girlfriends) but as brothers and sisters of the same fourth year high school classroom, not in blood but our very souls as kindred spirits on the quest to get somewhere and say that we're proud to have met each other and became just that little bit closer to each other more than anyone else.

Nothing, and I mean nothing, compares to this.

Just finished with: Lifehouse, "Everything"
Posted at Saturday, April 09, 2005 by
marocharim
Permalink
April 7, 2005
< songs... not in the mood to blab today >
This is the serious part...
IF IT'S ALL RIGHT WITH YOU

Tagalized version of True Faith's "Kung OK Lang Sa 'Yo"
I.
Here I am, and I don't know what to do
I'm so confused, and there's really nothing new
And I don't know why
My feelings whirl when I'm with you
II.
My friends tell me, that this life can get so rough
And you can't have more if you already have enough
But I really can't forget everything about you
And yes, it is all true
Chorus
I know it takes some time, it takes some space
And in your heart you'll find
It gets so tough, it gets so rough
To let your mind decide
So I made this song and I'll sing it for you
I offer it to you
I hope you listen too...
III.
Don't be alarmed, yes I know it's kinda strange
That somehow, it's a time to turn a page
And the truth is, I'm falling in love with you
If it's all right with you
(Repeat chorus)
IV.
I hope you know by now, that all I've said is real
And the truth is, this is what I really feel
And I hope that you feel the same way too
If it's all right with you

(Repeat chorus 2x)


---
And this is nothing short of a joke.
TORETE SA 'YO

Tagalized version of Madonna's "Crazy For You"
I.
Nahihilo sa aking pinakikinggan
Di ko alam ang kanyang pangalan
Napag-isa ang dalawang laman
II.
Bugso ng usok sa hangin
Napalingon ako't napatingin
Malayo nga ngunit lumapit pa rin
Gusto ko lang sabihin
Chorus
Ako'y torete sa 'yo
Haplos mo lang at ito'y totoo
Alam mong ikaw lang ang mahal ko
Mundo ko'y bago
Halik ko lang at damhin mong
Torete ako... sa iyo...
III.
Tibok ng puso'y pinigilan
Ngunit tuwing ika'y mapagmasdan
Sa isang tingin ay di ka maiwasan
IV.
Sana lang ay laging ganito
Ikaw ang laman ng puso ko
Sana lang, ika'y makapiling

At para ito'y maamin

(Repeat Chorus)

---
But then again, I'm in the mood for another one.

JEEPNEY (Beautiful Never)

Anglicized version of Spongecola's "Jeepney"
I.
I came down from the jeepney
Where once seated were you and me
The streetlights bathe our warm embrace
Our warm embrace
II.
I find your hanky in my pocket
And then the memories flood me once again
Our laughter still echoes
Like it was still just yesterday
Bridge
But now it's done, it's over
Like beautiful never (like never, never again)
Chorus
And I remember all the nights that we spent
Under the moon and the stars in the night
I still remember everything that you said
When rain starts to fall in the night
III.
The curves of your lips still haunt me
As well as the curls of your hair
The softness of your touch
I still feel it
IV.
I still wait for the shadows
And wait for you in the night
So that you can be with me
Right here with me

(Repeat Bridge & Chorus)
Posted at Thursday, April 07, 2005 by
marocharim
Permalink
April 6, 2005
OK, I changed the theme into something more... readable. Trust me, next time I'm a-gonna make my own theme... but I'm sticking with this one for now.
Posted at Wednesday, April 06, 2005 by
marocharim
Permalink
April 4, 2005
Sniz and Fondue... Or What I Can Type In One Hour
< i don't know what that title has to do with today's second entry... >
The best of my day was spent looking for diversions. Heck, I don't really have anything in mind today, except to escape reality. The idea being that I spent the better part of my day sitting down in front of my computer writing about my theory of ideological singularity, something that you wouldn't appreciate reading, given my propensity to write stuff people don't really understand.
My best companion, so far, has been Microsoft Word and Adobe Photoshop. Something tells me that in the realm of copious academic brouhaha, you have to make loads of diagrams to prove your point. Singularity, being a concept in physics (a point in space is not in motion compared to time, which is always in constant motion), has been applied to social reality.
And like I said, my best companion, so far, has been Microsoft Word and Adobe Photoshop.
---
Back home, I couldn't bear to look at my copy of George Ritzer's "Sociological Theory" and my (borrowed) copy of Clark Neher's "Southeast Asia in the New International Era," which I turn to whenever I feel the need to go polsci on my already nine-page long philosophical treatise. Although Winamp has been kind enough to give me some Milkdrop, Geiss and NullSoft visualizations when I can no longer stand looking at Word, and it kind of makes me wish the Office Assistant does nothing more than just mozie on around like some ridiculous, animated paper clip. Aside from my usual messes of Vital, star apples and corn nuts, yes, there's nothing to do around there than just sit there and peruse my paper all over again whenever I'm done with a sentence, just to check for consistency.
You see, that's the problem if you're schooled in writing one too many papers for your entire academic... career, if you will. I'm quite proud of two of them: my paper on novelty songs as manifestations of social movements, and the hegemony present in 24-hour television text chatrooms. That last one was particularly memorable for me, since I had to spend the better part of three weekends and a couple of Wednesdays watching one. Ah, there I learned the cryptic meanings of such jargon as "SOT" and "SOP," and yes, they all have to do with the inherent
kalibugan
of today's youth. No wonder Manoling Morato took it upon himself to buy some airtime over at NBN and talk about morals.
If you're like me, you have to find diversions somewhere where you couldn't go to your computer, open up your folder and start typing like hell with only your brain and novelty songs to keep you going ("Sumusunod sa Galaw" being a staple, right after it's done cycling through Vertical Horizon, Hanson and Weird Al Yankovic). Then if you grow sick you play 30 minutes worth of "The Sims" and see how cyber-Marck is doing, probably still stuck in his job as a medical technician. Or play "Final Doom" and waste my time killing revenants and arch-viles. I managed to get through it once without cheating, and now I'm breaking a sweat typing "iddqd" and "idfa" (yup, not "idkfa," just so you would be convinced that I'm not a hardcore cheater) while holding down fire with my plasma gun and switching to the BFG whenever I feel like it).
---
Yes, I'm about to disgust you with an obscenely long entry I was planning to do for about an hour before I get carpal tunnel syndrome. And it has only been about 22 minutes. Do we make sense for now? Nope. Figures.
Besides, this place is giving me the diversion I need. The ambient sounds of Ragnarok is music to my ears, even though I don't know how to play. Yup, never learned how, and I'm not planning on doing so. While my friends have graduated Ragna Cum Laude, I'm still earning my degree in the inane and asinine art of blogging. "Inane," being the "simpler" word for "mundane..." my English is something better off not understood and just read through.
English has never been my forte, although I write in it. My editor-in-chief, aside from scathing criticisms of my "SocSci" English, would periodically ask me to write an editorial, which I finish off in about three minutes. Now they're playing Jason Mraz. How relevant.
I
can
write about anything, you know.
---
Thank heavens, they changed it. Mraz is something pretty close to me, since I was "born on the fourth of July, freedom ring." And something on the surface is telling me I should find an ashtray, and quick.

The usual parinig, when it comes to my little cave in the UP Baguio campus, is not Jason Mraz. Try True Faith. Yup, habang tumatagal, lumalala, laging nagwawala. After that, it's a group of idiots (in a good way: take it as a compliment, I don't describe too many people) who barely made it through their freshman year, singing "Crazy For You." The hell with that: too many memories I'm liable to burn. So let's talk about Sponge Cola: it's bordering on gasgas, considering that "Jeepney" is one of the better songs they wrote so far, which just goes to show how much I abhor "KLSP."

For the sake of diverting topics (before I go way off hand again) I'm answering some Friendster questions... give me a minute.


---
So, what's your favorite lunch meat?
I came across this question and remembered my brother's Monty Python sketch on SPAM he kept around the drive containing nothing but MP3s. Like... "SPAM, wonderful SPAM..." you know it, if you're a foreigner, or you read Jessica Zafra. I don't like it as much as the next guy, so I did some study on it (mainly by reading SPAM can labels). Apparently, I was wrong: SPAM isn't an alien being compressed inside a can, cooked and made to look like meat, as I theorized back in high school. It's ham and pork shoulder... which oddly enough, tastes more like chicken than anything.
I can never understand the American palate... and then my mind diverts to that new Jollibee commercial. Like, "Beef... beef..." I don't get it. Beef was never an item served in a fastfood restaurant, because the burger is anything but meat, trust me.
---
So we move on to another relatively useless topic for the next few minutes (it's just been 40 minutes, can you believe it?), like... say... Friendster.

In my socio classes, we tackled Friendster and the "six degrees of procrastination." I did my little experiment (no, not my blog), and they were right: somehow, I'm connected to every person in the world through six degrees. Someone who knows this guy, who knows this guy... you know the drill. I could be related to Arroyo, for that matter, and yes, I have read Kris Aquino's LiveJournal. It was nice, in a fancy shade of pink, and had, on average, 25 comments an entry. And I get not too many... statistics fail me at this point. I'm no Pulitzer-prize winner, but there's no comparing The Marocharim Experiment to Kris' LJ. Why should I care? Yes, Avril is playing right now.


---

Is it "Ah-vril" or "Ey-vril?" Never knew. I say the latter.

Avril Lavigne isn't my favorite pop singer - Christina Aguilera is. Then again, when you speak of Christina you say "X-Tina," and then remember "Dirrty." What's the deal? All of a sudden your favorite pop stars turn into filthy, dirty, disgusting, brutal, bottom-feeding trashbag hoes. I'm not too particular with the morals of a pop icon: hey, Michael Jackson is a pedophile awaiting trial.

Speaking of Jacko, I remember my Speech Comm 10 class... yes, I sang "Billie Jean" and ranted about Michael being the Antichrist, and I got a perfect score. I doubt I looked good at it, considering that I didn't grip my crotch, which is a standard MJ performance... cherva (technical term). I wore a pretty nifty semi-formal get-up, which got the thumbs up from UP's fashion critics. The metrosexuals and the gays thought that I carried the gray-and-black motif just fine, save for my choice in footwear. Hey, combat boots rock, and yes, I can tie a necktie perfectly. So what? Save your critiques for the freshie girl who dresses like Avril.


---

Take a long look at the tagboard, and read an entry of mine, and yes, I play Tekken.

In my search for the ultimate diversion me and my friends failed to sit down and play a gentlemanly game of Tekken... where we act like whooping cavemen by the time any one of us would connect with an unblockable. I was planning on using Asuka on their pathetic, Paul-happy asses, but nooo, that goon over at the warehouse (yung kanila Em's, as they put it) was so engrossed in his "Call of Duty" game that he, the bantay, failed to get our attention. That was dumb.

That was downright stupid... and so is this. Fifty-three minutes into my entry which makes no sense.


---

As a (cough) journalist I have been taught that towards the end of your writing, you go back to your lead. Like I said in the beginning (scroll up... way up), I was looking for diversions. I have succeeded, need I say, in diverting my attention from more important issues like the death of the Pope, which to me means absolutely nothing. Or the resignation of the embattled Kyrgyz president. Or Prince Rainier.

Time to get a bit cheesy here, for a second.

I always thought that diversions meant nothing, that we should face our problems head on. But then I get reminded otherwise, and yes, Jose Mari Chan gives us quite a nice verse on it: "...maybe we could go out / for a ride / drive down to the countryside / Get away from this gray / and frenzied hurly-burly / of the city life..."

The sugar-selling singer is right, after all. Now that I have diverted my attentions, maybe life does get better if you just ignore the pressures and live off the nonsensical, the mundane, those things that mean absolutely nothing to you.


---

There's nothing much I can type in the next two minutes, so you can go away now. The death grip I have had on your minds is over. Go on. Move along... and tag me.
Posted at Monday, April 04, 2005 by
marocharim
Permalink
Ai Shang Ni Shi Wo Qing Fei De Yi...
< funny how i wasn't here yesterday... oh well >
Today is April 4. The Pope died yesterday. And every Tom, Dick and Harry in the blogging world is talking about it.
Today is April 4. About a year (or was it two years) ago, basta, April 4, it was F4 mania.

Yes, F4. I suppose I should be talking about TVXQ or something like that, but April 4 of recent history was F4 mania. Dare I say you should remember Ken Zhu, Vanness Wu, Vic Zhou and, of course, the resident crush-ng-bayan Jerry Yan? You should: I wasn't an F4 fan.

Every Filipino who happened to live last April 4 (or last-last April 4) knew where they were and what they were watching during that time. I sure did: my TV addiction of that time was "Crayon Shin-Chan." But I kind of knew what was going on, to the point that I had memorized Harlem Yu's "Can't Help Falling," which now I have forgotten in favor of revisiting my elementary faves, Kula Shaker.

So I did a web search, and I came across some... very familiar lyrics. Here goes, and thank whatever-deity-you-worship I don't record my own voice.

Here's to the x-anniversary of F4 mania:


---
Can't Help Falling

Original Soundtrack,
Meteor Garden

Lyrics by: Harlem Yu
Nan yi wang ji chu ci jian ni
Yi shuang mi ren de yan jing
Zai wo nao hai li
Ni de shen ying
Hui san bu qu
Wo ni de shuang shou gan jue ni de wen rou
Zhen de you dian tou bu guo qi
Ni de tian zhen
Wo xiang zhen xi
Kan dao ni shou wei qu
Wo hui shang xin Oh...
Zhi pa wo zi ji hui ai shang ni
Bu gan rang zi ji kao de tai jin
Pa wo mei shen me neng gou gei ni
Ai ni ye xu yao hen da de yong qi
Zhi pa wo zi ji hui ai shang ni
Ye xu you tian hui qing bu zi jin
Xiang nian zhi rang zi ji ku le zi ji
Ai shang ni shi wo qing fei de yi
Shen me yuan yin Ya...
Wo jing ran you hui yu jian ni
Wo zhen de zhen de bu yuan yi
Jiu zhe yang xian ru ai de xian jing Oh...
Zhi pa wo zi ji hui ai shang ni
Bu gan rang zi ji kao de tai jin
Pa wo mei shen me neng gou gei ni
Ai ni ye xu yao hen da de yong qi
Zhi pa wo zi ji hui ai shang ni
Ye xu you tian hui qing bu zi jin
Xiang nian zhi rang zi ji ku le zi ji
Ai shang ni shi wo qing fei de yi
Posted at Monday, April 04, 2005 by
marocharim
Permalink
April 2, 2005
The Pope Is Dying... And The Rad-Fems Are Having A Field Day
< i don't think the way others do, so here >
I'm two things: I'm male, and I'm a non-practicing Roman Catholic. Pope John Paul II is on his dying hours right now, and I
should
be writing about the life and times of Karol Wojtyla: instead, I'm hovering between my blog, the WWE.com site (big wrestling fan, sue me), and, interestingly enough, my Friendster account (which I open from time to time... just barely). Over ambient sounds of Counterstrike, Gunbound and First Circle's "Ako'y Sa 'Yo, Ika'y Akin," I read this post from my friend Ramille:
---
the pope is dying (matutuwa ang mga lesbiyana sa
Nat Org 4 Womyn)...
- friendster post excerpt, april 2, 2005

---
Interesting take-off point... at least in my estimation.
Frankly I don't like radical feminism. I don't appreciate being called "the source of oppression" by the opposite sex, nor do I look at social relations between the genders (no, not sexes) as a form of social S&M. I'm just looking at this phrase as a take-off point for me to do what I do best:
Rant. After all, the rad-feminist is one of my ideological nemeses, or is it nemesises... nemesi... whatever.
---
Upon the death of Pope John Paul II, the cardinals of the world (all male, BTW) will go to the Vatican and vote for the next Pope, who happens to be a geriatric, bald, Catholic European guy. Such has been the situation since Saint Peter, who happened to be male, and such was the case for nearly a millenium.
Note that I said "happened to be." I have my own theory with "patterns of history:" historical events are pretty much tied with manifest and latent... stuff. Ergo, the underlying meanings of a historical event or process do not necessarily constitute the meaning. The church, per se, is not against women (or womyn) by not allowing them to "rule" or "lead" the church. Shat like that just happens.
I suppose rad-fems would come knocking my the door of my subterranean laboratory and shove writings like "If Men Can Menstruate" and the writings of Gloria Steinem in the face of my resident butler, Edward. Spare him, and the tilework of my lab, and let me explain.
See, I'm not
against
a woman pope. But in order to establish a gender-neutral church we have to rework everything that has anything to do with this church. After all, in the rad-fem's eyes, what is "equal" is to have the woman on top.
Hmmm... I wonder...
---
Radical feminist-friendly reworkings of Biblical doctrine

- Eve does bite the apple first, but is able to say that because of chivalry and gallantry, Adam doomed personkind into saying that womyn are the fairer sex. (However, Adam suffers for this: the apple gets stuck on his throat and Eve gets away with a perfectly flat thorax.)

- When God tells Ms. Person-Related-To-Noah-Through-Cultural-Activities-Made-By-Bearded-Jewish-Males ("Peretono" happens to be Noah's wife's maiden name) to tell Noah to get a pair of each animal in the world and put it into the ark, she exercises her right to independent thinking and forsees the future of biological science. Miss Peretono tells Noah to collect only the females and to leave the males off to drown, as they are unnecessary in the reproductive process.

- Moses' wife reworks the Ten Commandments for the eminently sexist ninth commandment.

/// more on this next time... I'm bored.
Posted at Saturday, April 02, 2005 by
marocharim
Permalink
March 31, 2005
< before i ramble on, i'll play five minutes of quake 3 arena... let's see how rusty i am >

Being rusty in Quake III Arena, I suppose 23 frags in a 1-man-versus-five-bots Free For All game is quite nice... it being the "Hardcore" level. Standard Tournament map (The Campgrounds), one 5-minute round. Under the auspicious name "chiller," my closest bot opponent, Orbb, got about 11 frags. The match was that damn insane, I can tell you... quaking in my Skechers, as I say.

I'm really, really rusty... considering that I once played for a clan back in the day, under the yet again auspicious name, "coeur_de_lion." Being Marocharim Lionheart, I ruled cyber-ass, to a certain extent, with my antics with plasma guns and rocket launchers. Now, given my frag stats in five minutes, I suck. Twenty-three frags is a goddamned shame, given that map, which I know all-too-well given that The Campgrounds was where I lived back then.

Before I confuse you with the Quake lingo...


---

Back in the day, aside from my (sporadic) clan matches, I may have ruled Quake, but I sucked at Counterstrike. Under the auspicious name of "tao," I brought up the bottom of the ladder when it came to matches played at de_dust and cs_deathmatch. The only other places where I could have had a respectable ranking was at cs_sniper7, cs_aztec and the VIP levels. I was notorious, however, for doing one thing, and that's when I (or my team) had enough money I bought (or they bought for me) the only weapon that can save my ass from total cyber-annihilation: the 4-7, or the H&K automatic sniper rifle that could clear right through a wall.

Talk about total bummers. Warcraft III was a different story: although I am proficient (although still sucky) in StarCraft, I can never seem to handle W3 quite well as I should: I get pounded quite easily if I am not given enough time to set up enough Necromancers, Meat Wagons and Ghouls. So yeah, the only mainstream PC game I'm really good at is Quake III. Nobody plays Unreal anyway, save for my brother, who I have yet to face mano y mano... although he's said to be really good at it.


---

Me and my bro, working over an ancient Pentium III, have a little fetish right now with retro-gaming. While he favors text-based games like Zork, Superstar and Rockstar, I lean more on the graphics-side of gaming and have, in a way, cheated my way through Blood, Hexen and Final Doom. Yes, I cheated: I don't like playing campaigns, although yes, I can play right through them without cheating. Somehow I get my kicks from typing codes like "i wanna be like kevin," "satan" and "iddqd" for no odd reason except that I kind of like walking through levels without as much as a scratch on me, except on the Gibbet level on Hexen... I hate it.

Somebody give me tips on killing the second Heresiarch... without cheating.

Posted at Thursday, March 31, 2005 by

marocharim Permalink
The Right To Kill: Marocharim's Take On The Terri Schiavo Case
< here's something for the international community >
I'm fascinated with the Terri Schiavo case, even though I'm not American. I suppose it's in the interest of free speech that I have a few... takes, if you will, regarding it.
Anthropologically, Terri Schiavo is still human. She is still bipedal (although she couldn't walk), she no longer has the prognathism characteristic of pre-
Homo sapiens
hominids. Legally, Terri Schiavo still is entitled to her Constitutional rights: she is still a citizen of the United States of America despite the fact that she's currently in a "persisting vegetative state." Medically, Terri Schiavo should still (ideally) be kept alive if (and only if) she is able to respond to her environment as any "normal" human being would.
So with all these under consideration, should Terri Schiavo be allowed to die? Or, should her life-support systems be terminated? Should America pull the plug on Theresa Schindler Schiavo?
These questions, for me, border on the asinine. Nobody said
anything
about this being just about Terri Schiavo. This is about her, and more importantly
our
, "right to die."
---
Playing King Solomon
The "right to die" is something we cannot all agree with as much as we do with the "right to live." The debate over abortion between "pro-life" and "pro-choice" blocs has been legend that abortion is now an integral element of feminist ideology and theory, and that it has made its way to serious political and social debate. The debate on the death penalty is now a matter held in serious contention that the forum of public opinion holds more opinions than the justice system or those who pull the switch. But what of the "right to die?" Euthanasia is something that people don't really talk about (until today) because it is a
moral
question.
I'm not a philosopher, but the problem with questions of morality is that there will be no end to debate with it. It's much like ideology: morals can never be compatible with each other, even if they are the same. Everyone's bound to argue about their beliefs in one way or another, but in terms of morals the argument would not cease to end. It's like putting Larry Flynt on one hand, and Gloria Steinem on another. What is moral anyway? The moral is the greatest good: what is "good" anyway?
So now we have a very serious problem on our hands: the United States Supreme Court, Bobby and Mary Schindler, Michael Schiavo, Florida Governor Jeb Bush, and the American people are now the King Solomons (or is it Kings Solomon?) ready to cut Terri Schiavo in half to see who's right among them, in some perverse interpretation of Biblical fact/fiction. On one hand, Michael Schiavo got his wish from the Supreme Court and had his ex-wife's feeding tube removed, so as to hasten the dying process and cut Terri Schiavo's agony short. On one hand Bobby and Mary Schindler want their daughter to live, not only out of parental love (which is a given) but because their daughter (apparently) wants to live. Gov. Bush is on yet another hand, unable to decide on the issue of Schiavo's feeding tube because of his "limited powers as Governor." And on millions of hands, America is a house divided when it comes to the issue of someone they don't know, but has been part of public discourse because of extensive media mileage. Different people, different morals... where does the debate end?
---
Says who?
If Terri Schiavo dies, the debate will not end. Thousands of people all over the world can be found in life-support systems. What makes Schiavo's case so different is not the media coverage but because two opposing sides are bull-headed enough to make their cases regarding Terri's fate and carry it all the way to the way she should be buried.
The question here, however, persists: do we have the right to die? All of us are bound to die, but in cases where the individual in question is in a life-support system the "right to die" is given in full proxy power to the family, spouse, or the hospital/health center. I'm not familiar with the nuances of such a situation when it comes to its legal interpretations or repercussions: like I said, I'm not American. I'm not a lawyer, but I know more than my fair share of the law, being a lay person. If Michael Schiavo acted
in loca parentis
this argument should have been over, but with the Schindlers still alive and are in themselves decisive of Terri Schiavo's life, the problem turns so complicated.
Parental power and spousal power, from what I know, are pretty much on equal footing when it comes to the law. In this case, both Michael Schiavo and the Schindlers
should
have been given equal treatment: and they had, although the verdict ruled in favor of the former and the Supreme Court has denied any motion for further appeal to extend Schiavo's life.
But where does the law have anything to say regarding the biological state of somebody? Nope: we have the doctors to do that. But after watching the extensive coverage of the Terri Schiavo case in major US-based news networks like CNN, NBC, FoxNews and, God forbid, Bloomberg, to some extent BBC, I start to doubt if the doctors actually
have
an opinion whether to pull the plug or not. Unethical? Maybe, but we're talking about someone's life here.
---
The right to kill

Is there a right to die? Short answer: who are you kidding?

Death is an unavoidable circumstance. We're not talking about "the right to die," we're talking about the right to kill. One way or another someone will "kill" Terri Schiavo. That someone is either Michael Schiavo or the Schindlers. Michael wants it now, and the Schindlers want to do it later. It's either kill Terri Schiavo now and risk the moral consequences of someone who is, apparently, obviously alive; or kill her later and prolong her agony. Any way we look at it both sides are committing manslaughter in their own right.

Terri Schiavo is the only victim here. Keep her alive and you keep her in pain. Pull the plug and you murder her. Why don't we ask her? In her state she can't.

So who should kill Terri Schiavo?
Posted at Thursday, March 31, 2005 by
marocharim
Permalink