Welcome to Volume 6 of The Marocharim Experiment. This blog is authored and maintained by Marocharim, the self-professed antichrist of new media.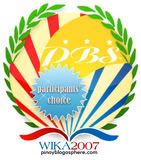 Marocharim
is a 21-year-old college senior from the University of the Philippines Baguio, majoring in Social Anthropology and has a minor in Political Science. He lives with his parents, his brother and his sister in Baguio City - having been born and raised there all his life. He is the author of three book-versions of
The Marocharim Experiment.
Most of his time is spent at school, where he can be found in the UP Baguio Library reading or scribbling notes, and sometimes hanging out with his friends or by himself in the kiosks, or the main lobby. During his spare time, he continues writing. When not in school he hangs out with his friends, or takes long walks around Baguio City to, as he puts it, "get lost."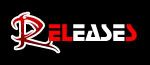 The Marocharim Experiment Volume I: The Trial of Another Mind, Subject to Disclosure
is
Available Now
The Marocharim Experiment Volume II: The Nevermind Chronicles is Available Now
The Marocharim Experiment Volume III: The Sentence Construction of Reality is Available Now
TAG/E-MAIL FOR COPIES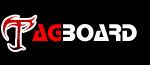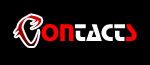 [Friendster]
[Gmail Contact]
[Yahoo!Mail Contact]
"The Marocharim Experiment," "Marocharim" and all the contents in this online web log are the sole intellectual properties of Marck Ronald Rimorin and are protected by existing copyleft laws. Any attempt to copy and/or reproduce the contents of this site, either through electronic or printed means, must be accompanied with the express written consent of the author.
February 23, 2005
#046: It's Hard Enough...
< for a few of my friends going on through a tough time in their lives... >
It's hard enough to love, but it's even harder to not have loved at all.

It's hard enough to follow every beat of your heart. The human heart can only love so many people at the same time. Who knows how much time, effort and energy a person spends loving? That's the beauty of it all - nobody really knows what the human being is capable of. But it's even harder to love someone you cannot see. Where is the apple of your eye? To whom can you give your all when your all is not there to be seen?

It's hard enough to pay the price to love, but it's even harder to pay the price for love. Who knows how much a person, so much in love, would sacrifice in order to love? Love is pretty much an exercise in sacrifice. To "sacrifice" everything you have: money, time, effort, pride, your own self in the name of love... that's not love. That's not sacrifice. Real love - real sacrifice - happens when you let go. But is love all about sacrifices? How could you sacrifice someone you love so much? Could you even stomach the sacrifices you make, or even think about the sacrifices you have made?

It's hard enough to let go, but it's even harder to move on. Letting go: that's the easy part. After all, every single person in the world is a burden. Come to think about it, whoever said we're indispensable? Everyone is bound to answer to Time one way or another. There's no escaping the reality that life is a cycle of vicious cycles. But how do you "move on" now that your life, all of a sudden, got a bit "lighter?" How do you move on with your life when your immediate present is a wreck? How do you move on, now that you're drained?

It's hard enough to love... but really, it's even harder to not have loved at all.
Posted at Wednesday, February 23, 2005 by
marocharim
Permalink
February 22, 2005
< yes, "swim down" as in "finding nemo" >
I have better things to do than be fascinated, and to talk at length, with and about the semiotics, and god forbid social relevance, of "Finding Nemo." Really. But then again, talking to me for far too long doesn't actually "enlighten" you: it drives you to a terminal state of Marocha-Madness. That is, either you don't understand me anymore, or you want to keep listening. It's a complex.

Anyway, I've watched "Finding Nemo" far too many times already that I'm liable to have fish tonight... which I'm not betting on. Living with a family of carnivores is a bit weird, considering that it is, after all, Lent. Being the only atheist in a family of believers (my older brother being agnostic and my younger sister being the churchy-churchy type) I scoff at the idea of dogma. This has nothing to do with "Finding Nemo," but as usual, I'm ranting and raving.

Perhaps the most poignant scene in "Finding Nemo," one where I'm particularly interested in as a sociological pornographer (yes, I have this perverted fascination with the social that it kind of borders on the obscene and obsessive), was where Marlon (Merlin, I don't really know) called on the tuna trapped in the fishing net to swim down. I suppose you already know about it...

Time to get fishy.


---
Awhile ago, in my Political Science 182 class (BTW: International Relations) a brief debate on revolution went on. My friend and class sparring partner, Abel, said that we should not discount on the possibility of the masses being able to lead any form of revolution. Had I thought of Nemo in that class, way before I was still a bit off with my chi in the absence of a Coke Light (you can't eat or drink in Room 302), I would have used the fishing net scene as a metaphor. But then again, if you're me you're better off shutting up, than have the whole class suddenly jolted into participation by your side comments and your metaphors... trust me.

Anyhow, if we take the fishing net scene as an example of revolution, we can construe the tuna to be the masses, and Marlon and Nemo to be the elite (whether the economic elite or the intelligentsia) to be the primary "instigators," if you will, of a revolution. The context is that the tuna, the masses in this case, are both oppressed and repressed by a dialectical contradiction. How the tuna got into the net in the first place is brought about by the dialectic in itself: freedom being the thesis, the means of production (the net) being the antithesis.

The fishing boat, in this case oppressive and repressive structures like capitalism, imperialism and feudalism (for you UP people: ang Tatlong Batayang Problema ng mala-kolonyal at mala-piyudal na lipunang Pilipino), exists to pull the tuna away from the realization of their species-being and alienate them, by packing them in oil and shipping them away to your local grocery store, in cans.

Unless Nemo and the tuna fish would want to spend their lives (if they at all live as inanimate, packaged objects) in a can, they would have to swim down. Nemo, being conscious of this oppressive and repressive reality, must take it upon himself to free the tuna out of the net. In order to do this he invokes resistance.

What else would Nemo and the tuna fish do but swim down? Sure, all the tuna want to be free so they go in separate courses, making it way easier for the fishing boat to take them out of the water. So Nemo, trapped in the net, calls on his dad, Marlon, to tell all the fish to swim down. As he does, the fish exert a concerted, coordinated effort to change their lot and be free. It took Nemo, a small clownfish, to alter their consciousness on their reality and that they must do something about it. In the process, however, Nemo is knocked out unconscious: nobody said radical change comes without a price.


---
So what does this all mean? Nemo's revolution in a fishing net is a pretty valid point in itself. First, Nemo, while not at all conscious of other realities outside the net he's trapped in, is conscious of the reality of the one trapping him. We, as a society, are trapped in all sorts of nets that sometimes we lose hope. In reality, the reason why our society is not experiencing any sort of real change is not because of a general feeling of hopelessness, but because we don't have directions for change. I'm stopping short of telling people what to do with their lives, whether they should follow the right or the left or the middle, if it does exist: that's not my business.
Society can't change on the individual level. Like the tuna fish in the fishing net, in order to change society we must have a concerted, coordinated effort to realize change. This is revolution in a nutshell.
---
On a side note, quite a few people are starting to rave about the "hilarity" of this blog, which I appreciate... but I don't really find anything hilarious about this. I like to think of myself as the guy-on-the-street fellow who happens to write stuff on anything he sees, so be warned: you might be the next fellow to read about yourself around here.

I was planning on changing this blog's title to "The Marocharim Experience," but it sounds too much like an N*Sync-Michael Jackson collaboration than a blog. Just experience the experiment.
Posted at Tuesday, February 22, 2005 by
marocharim
Permalink
February 21, 2005
#044: I'm Bored. That's It.
Lemme think before my next entry...
Posted at Monday, February 21, 2005 by
marocharim
Permalink
February 20, 2005
#043: That Wowie-Juday Thing
< yeah, i kind of got bored, so i wrote this >
Enter the world of the middle-aged youth, where Pinoy showbiz started, and apparently ended, with the love team of Wowie de Guzman and Judy Ann Santos.

Yes, I'm talking about Wowie and Juday. To you younger people (by "younger" I mean the 17-and-below crowd), this love team was our generation's equivalent to Dao Ming Si and Shan Cai, or Vivian and Carlo... whatever. The point is, despite the relatively short disparity between our ages, there is such a thing as a "generation gap" between those pushing 20, and those who consider themselves "adolescents:" it's how much you know about TV.

Anyway, anyone who can remember "TGIS," "Ang TV" and "Valiente" is, by today's standards, jurassic. Of course, "TGIS" eventually became "Gimik," and now is "SCQ Reload." "Ang TV" was the show where the likes of Patrick Garcia, Paolo Contis, Claudine Barretto and Jolina Magdangal first made their names playing kid comedy roles, and now the show has been revived as "Goin' Bulilit." I haven't an idea of the modern-day "Valiente," the Pinoy equivalent of "Walker, Texas Ranger," but I can tell you that it was an institution in afternoon drama. Nobody watches "Lovingly Yours, Helen" without first watching Paquito Diaz's moustache curl with that evil smirk.

If my memory serves me correctly, the Wowie-Juday tandem first appeared in the soap "Mara Clara," where the entertainment careers of Susan Africa and Princess Punzalan were etched in stone: the former as the child-swapping mother, and the latter as the smirking, brow-knitting antagonist. While most of us would know Judy Ann today as Krystala in "Krystala" or as Princess in "Basta't Kasama Kita," back then she was Mara - which was, if my research proves to be conclusive, a clone of the late Julie Vega's character in "Anna Liza." Gladys Reyes, her counterpart, has now shied away from showbiz and is now happily married, although we know her best as Clara - which was, if my research proves to be conclusive, a clone of Janice de Belen's character in "Anna Liza." The poignant scenes of Mara having to eat her dinner off the floor far compensates for the lack of originality the series had. No wonder it lasted for about three years or so. Then came "Esperanza," which pretty much had the same cast save for a theme song sang by April Boy Regino, which had to compete with a new, much more popular duo: Rico Yan and Claudine Barretto in "Mula sa Puso." Such a powerful, effective chemistry between Rico and Claudine eventually corroded the established base of the Wowie-Juday tandem.

OK, OK, I am biased towards Rico and Claudine, not because Rico's already dead, but because it had this certain "kilig" factor that wasn't so visible in the Wowie-Juday tandem, which focused more on portrayals of human misery. The real ratings-drawer in "Mara Clara" was Punzalan: of course, being stigmatized in the "kontrabida" role is not the best way to hallmark your career, but that puts her in the same league as Bella Flores, Cherie Gil and Lolita Rodriguez. But without Wowie-Juday we can just imagine a business alienated from the general public. While kids and kids-at-heart would emulate the many gestures of Ultraman, soaps went right down into "real" life stories - where children were often swapped at birth and serious camera-panning effects ruled the game.

I'm not driving at a long-winded defense on who's the better tandem (simply because there's no question that it's Rico-Claudine), but one can just imagine what showbiz once was. Now, it's more inclined towards scandal and catchphrasing. Watching "Dreamboy," I couldn't imagine why so many people could be so engrossed watching Bea Alonzo's stiff acting and Piolo Pascual's "pa-pogi" effects: the chemistry is so artificial that it's more like cinematic epoxy than anything. I mean, Bea's now-famous spiel, "Ilang beses ba ako magtitiwala? Ilang beses ba ako magmamahal? Ilang beses ba ako masasaktan?" has the same "Nge?!" effect back in the "Ang TV" days - bland, boring and predictable. Today's soaps, save for "Spirits," lack the panache and pathos of their predecessors: the Diether Ocampo-Kristine Hermosa and the Mark Herras-Jennylyn Mercado tandems leave so much to be desired that they couldn't even do justice to being dubbers for "Maria Mercedes." If that isn't enough, we're entreated to so many sex videos "starring" celebrities: while they whine and moan and complain about being "exploited" when they can't even do justice to their own cinematic roles - sexual or otherwise - that we're left to wonder whether or not we should put those in the sex videos on TV in order to shut these faces up. That director guy on TV with the orange hair was right: so what? A different context for me, however.

That's considering the fact that there's so much sleaze in TV nowadays that "entertainment" now consists of people following the court case between the Baywalk Bodies and 'Da Bodies, which to me is nothing short of shat. Honestly, who would want to be remembered for tag lines like "Huwag diyan... may kiliti ako diyan..." and stunts like wearing nothing but raincoats on center islands? It kind of makes me wish that "Cristy Per Minute" and "Love Stories with Joe D'Mango" were back on their previous timeslots before I have my fill of it. I can't say anything about "Pilipinas, Game KNB!" even though Kris Aquino's pitch was annoying even in her drama scenes back with the late Rene Requiestas in the "Pido Dida" movies, but what's with "Wowowee!" and the new version of "Eat Bulaga!" I mean, is the Tito-Vic-and-Joey formula that passe that we have to shift to declasse entertainment like that of Sexbomb?

But I'm not saying that it's time for us to return back to old TV. The idea of broadcasting "SST" or "'Sang Linggo nA'PO Sila" on noontime TV again makes me shudder. But the truth is, showbiz ended with Wowie-Juday and Rico-Claudine. Not because Rico Yan is dead, Wowie de Guzman's showbiz career is dead, and Judy Ann Santos and Claudine Barretto are without a shadow of a doubt the two best young actresses in the country period, but because showbiz back then had more substance. Nobody needed gimmicks, nobody needed promotions, nobody needed scandal. All you needed was someone watching you and singing "...Bakit nga ba ang puso / Pag nagmamahal na..." as soon as Claudine rides in Rico's taxi. Now that's TV. No sleaze, no scandal, just entertainment. Just like what German Moreno used to make, back in "That's Entertainment."

At least I didn't have to go through the love triangle (whether or not it happened or not is not my concern) of Romnick Sarmienta, Tina Paner and Sheryl Cruz. I'm not that old.
Posted at Sunday, February 20, 2005 by
marocharim
Permalink
February 18, 2005
#042: Drop. Dead. Gorgeous.
< yup, once again it's dropping week >
Sa bagay, masarap mag-drop.

A lot of my freshie friends have lined up to the Registrar's Office to file their dropping forms... though I don't see it as a way to get the autograph of Prof. Hernandez, UPB's own geriatric version of Jolina Magdangal. At the cost of P30, their troubles are technically over, although some are contemplating a leave of absence.
Sa bagay, masarap mag-drop, at katakam-takam ang LOA
.
Take it from me, a veteran subject-dropper. I have made UP Baguio richer by P120 in dropped subjects in the span of three years. It's not that I
like
dropping, but I'm but an ignorant student left behind in the dizzy hurly-burly of graduating in four years. Graduating isn't my priority right now, since my end is both noble and ignoble. I want to contribute to knowledge, which is not the reason why I'm overstaying. I'd rather not dwell on that...
---
Yun nga lang, nakakahiya na kasing mag-drop.

Stop thinking about the taxpayers and the rhetoric of "scholastic excellence" and think about it: P30 don't come easy anymore. Imagine what you can buy with P30... not much, but bear with me here. Imagine the length of time you're going to have to spend in line: after all, it's not like you're the only person at school to drop a subject. Here's one: do you
want
to be seen by your closest friends dropping, if said friends aren't dropping the same subject with you?

Forget scholastic excellence - you're dropping. You blew your chance, your dream of graduating summa cum laude. And forget about the taxpayers - your parents' taxes don't go to UP at all.


---

So go ahead. Drop.
Posted at Friday, February 18, 2005 by
marocharim
Permalink
February 16, 2005
#041: Spoofing Songs... 2
< sige, tagalog mode muna tayo >
Karaoke mode muna tayo, no? Tinatamad ako eh.


---
Ayokong gawin 'to, pero kailangan nating kumanta para mapatalsik ang rehimeng US-Arroyo, no? Pero paano kaya kung kasuhan ako? Malays.

Kantahin natin 'to: to the tune of "Prinsesa" by Teeth.
GLORIA
From "Prinsesa" by Teeth

Nakaupo s'ya sa isang madilim na sulok
Ewan ko ba kung bakit sa libu-libong pulitikong nandoon
Wala pang isang minuto
Wala na ang tiwala ko sa 'yo

Gusto ko sanang marinig ang panig mo
Umasa na rin na sana'y mapapawi mo ang gutom ko
Gusto ko sanang lumapit
Kung di lang sa sinapit ng bayan ko...

Chorus:
Dalhin mo ako sa iyong palasyo
Sisigaw ako sa hardin ng iyong kaharian
Wala man akong pag-aari
Pangako kong ikaw ay matatanggal diyan
O Pangulong Gloria... o Gloria
Gloria, Gloria
Di ako makatulog
Naisip ko ang lahat ng iyong ginawa
Mula sa utang hanggang sa Luisita
Sana ikaw ay mawala
Kaya iyong isipin ito'y katotohanan
Katotohanan na
Posted at Wednesday, February 16, 2005 by
marocharim
Permalink
February 14, 2005
#040: The Asinine Misconstruction of Romantic Reality
< ok, fine, now this is going to be really something for the ages now, eh? >
Before anything else, Happy Valentine's Day!
I know...
mahaba ang title ko
. Right now, I don't really care.
Anyway, enough introductory notes for now... let's get to some random (but interrelated) entries...
---
Yes, it's a Blue Magic thing
I did my Valentine's shopping late last evening, if you don't mind... which some of you do, but like I said I don't really care (at the risk of sounding bitter and mistrusting, yes, I
don't
care). I trekked the whole mess of things in Session Road, replete with tiles that were either an attempt at an artistic mosaic or one to make sidewalks look like public bathrooms (heck, I don't know: I'm not an
artiste
). I wasn't really intending to buy anything common for a Valentine's present, but at the end of it all I found something...
At Blue Magic.
If you're like me you strategize and then you make sure that you live up to the promise of nonconformism, but like all of my best-laid plans, from getting that right consistency from oatmeal to a "romantic" gimmick, I end up being too conventional even for my own good. Hence the Blue Magic deal. I wondered, had I confronted myself on the very entrance of the store where they keep that big tiger doll, I would have had a few choice words for myself and just blasted the living hell out of the place (maybe a bazooka or a grenade launcher would do fine), instead of scouring for the cutest teddy bear I can find.
I ended up buying the cutest pink bear (sheesh, I can't believe I actually wrote that). Complete with bag, fake rose (don't mock my taste in the products of synthetic horticulture, people) and that small wooden placard-like thing, that set me back about P285.00. Count my other expenditures, and that one trip to buy a Valentine's present set me back about P300. There goes my P500. I even forgot the Valentine's card and the prospect of the date: I wasn't planning on one, and given resource scarcity (I really hope PGMA would give me my Valentine's bonus even if I don't have a job, even if I go to the streets and demand her resignation...) . That borders on moronic, I know, but these things don't come cheap, you know.
Nasa panliligaw pa lang ako,
date
na agad habol ko. Ano ako, ulol?
Hey, I bought something at Blue Magic... that must classify me as terminally insane.
---
Perhaps now I could confirm my suspicion that I must be one of the hardest-working bloggers on BlogDrive given my propensity to write long entries like these, but I don't give a damn.
---
Smoke gets in your eyes...
I suppose I'm still in my
ma-
pride mode, seeing that She was there (and no, this is not my attempt to steal intellectual property from Karina Pomaneg of the Philippine Collegian... there's no other way to do this). For torpes like me who would rather wait for the drama than seize the opportunity while it's still there, saying "Happy Valentine's" can choke us to death.
I don't know: maybe the idea of smoking my lungs out to gain some measure of courage isn't working out all right, especially if you shifted brands. I'm having this strange fetish with Winston, even if I made it quite all right with Marlboro for quite a long time. So I couldn't, and eventually She left. After that I went right here to blog my brains out before I go back there.
I suck.
---
So now we reflect...
After all that happened I have come to three conclusions:
One, I am an idiot.
Two, I'm an imbecile.
Three, I'm a torpe.

I'm done.

I need to get back to school.

Don't talk to me - I'll kill you.
Posted at Monday, February 14, 2005 by
marocharim
Permalink
February 12, 2005
#039: Inquiry on the Torpe
< again, it's two days before valentine's day >
The way I see it, I'm not supposed to defend the torpe population even if I am one. Torpe-dom is something that one shouldn't be proud of. If you're at the height of it you might as well die scraping the very bottom of the love barrel, whatever that is. But then again, being a torpe is not a mistake as it is an existing pre-condition (yes, it's "existing pre-condition"). There's nothing wrong with being a torpe.

So why did I go at length to write about this, when I could have just went home and mulled over what I'm going to do for Valentine's Day, given that I'm a torpe. I decided to write on this anyhow... this is, after all, my page.

So pardon the sociological lingo.

---
INQUIRY ON THE TORPE:
A brief investigation to the science of torpe romance
(c) 2005 Marck Ronald Rimorin

---
The torpe and the science of romance
The torpe is not so much a problem as he (most torpes are males, so pardon the "gender-insensitive" pronoun) is, in fact, enlightened. The torpe does not subscribe to inherent irrationality as the grounds for love. At heart the torpe is as romantic as the next guy, but weighs the pros and cons of a highly structural and hierarchical relationship present in a romantic relationship. As a result, the torpe comes across in a very negative way to the opposite sex.
The truth is, the torpe is scientific and methodological in his approach to romantic relationships. His penchant for hermeneutics (research) and heuristics (scientific approach to trial and error) makes him almost invincible to any possibility of rejection, that is if he plays his cards right. A true torpe is very much akin to a war general: rather than going for a whirlwind action that would probably go bust, the torpe calculates risk and would take a course that would be beneficial rather than detrimental to his actions. A torpe does not mean to come across as an extremely shy individual: given the right environment he would conform with the "standards" of a romantic relationship. Yet because of the inherently scientific approach he takes, women (or men, who knows) would have a pretty hard time connecting with him.
---
Origins and directions of the torpe: an exercise in functionalism
No amount of scientific investigation can compensate for the serious lack of empirical data regarding the torpe, but it is clear that romantic love is a Western construct. The torpe, though not strictly a Filipino social entity/abberation/pathology/construction, is a reflection of how the forcible application of discourse could distort ideas and social action.
Adopting a functionalist perspective to this idea (while sadly obsolete) can provide us with a relative simplification of matters concerning the torpe:
| | | | |
| --- | --- | --- | --- |
| | Accepted means | Rejected means | Searches for new means |
| Accepted ends | Conformity | Innovation | |
| Rejected ends | Ritualism | Retreatism | |
| Searches for new ends | | | Rebellion |
Table 1. Robert Merton's schema of social action
It is possible to construe from this schema that the torpe is anything but a conformist, since the end of a romantic relationship is not achieved through the institutionalized means of romance. The torpe is either an innovator or a rebel. The means that whether or not a torpe rejects the means or searches for new ends and means, the process of adaptation, goal attainment, integration and latency (
pace
Parsons) remains to be, in process, deviant. The structure of modern society dictates free and open discourse, which the torpe rejects. To the torpe, the manifestation of romantic love is best reflected in its latency: in short, he doesn't have to show it off in order to have it.
---
Go for the torpe: the three imperative assurances
This writer does not rest on personal bias for this argument, but in the interest of scientific inquiry he shall expound on three reasons on why one should go for the torpe: the assurance of stability, the assurance of adventure, and the assurance of acceptance.

First, with the torpe comes the assurance of stability. For one, the girl is assured that after the torpe analyzes and assesses fully the advantages and consequences of a relationship the pros would outweigh the cons. Because of the extensive process of heuristics and hermeneutics that would go on for what seems like forever, the relationship is established on a very strong foundation. This means that the torpe would easily forsee any abberation or pathology that may take place in the structure of the relationship and remedy it as allowable by the time granted him to investigate.

Second, with the torpe comes the assurance of adventure. Because the torpe remains to be quite secretive with the affairs of his heart relationships do not turn stale from monotony. With the torpe, every day is a "getting-to-know-you-better" day. When a torpe gets to know a shortcoming of his significant other he would then re-assess the relationship on the grounds of his previous investigations and would even help in improving the lot of the pre-existing condition. Furthermore, a torpe is not constrained by commonly-held views on masculinity. Rather, he is freed from the chains of chauvinism by behaving in such a manner that would eventually keep his significant other on her heels when it comes to new twists he may come up with in the relationship.

Finally, with the torpe comes the assurance of acceptance. A torpe chooses a person not on the grounds of necessity but on the grounds of love: the dialectic between his rational method and his irrational choice would be evident here. Because the torpe does not choose his ka-rel on the basis of his own choices and his development as an individual, a girl chosen by a torpe is bound to achieve a greater happiness in terms of emotional utility because the girl is not used, but accepted. Acceptance, being a fundamental aspect of romantic love, is almost always fulfilled with the torpe.


---

Sources:

George Ritzer, "Sociological Theory," McGraw-Hill, 1996
Jonathan Turner, "The Structure of Sociological Theory," ________, 19__
James Farganis, "Readings in Sociological Theory," ________, 19__
Posted at Saturday, February 12, 2005 by
marocharim
Permalink
February 11, 2005
#038: Poem... Go Ahead, It's Free
< again, it's three days before valentine's day... i'm just finding a way to kill time >
OK, no introductions for now... just read.
Oh, and if you plan on using this for Valentine's Day, pay me with comments.
---
Here's one in English. This is "Rainbows."
I see rainbows in your eyes
Reaching out to my heart
And I wonder if I should reach out too
And now I can't disguise
In this moment it all starts
That I want to spend a bit of time with you.
I see rainbows everywhere
And they all end up right here
Where I'm standing, right in front of you
And nothing could compare
With what I feel when you are near
But through it all I don't know what to do
I see rainbows in your eyes
Telling me things I can never comprehend
And I wonder if I should start to say one thing
Yet now I'll sit back and surmise
And hope this moment will not cease and end
And smile at the fact that you are my everything.
Posted at Friday, February 11, 2005 by
marocharim
Permalink
February 10, 2005
#037: Roark's Romance... And The New Coke Commercial
< forgive me... it's four days before valentine's anyway... so... >
It's more of love... at the edge of the universe.
I personally
hate
rollercoasters, but these past few days have been anything but a cruise down the freeway for me. And by the way, I
hate
road trips.
So yeah, I'm once again playing my Academy Award-winning role as pissed-off-guy-ready-to-explode-at-anything-or-everything, but somehow I lost my touch. It is, after all, four days before Valentine's Day. As much as I would like to be all mad and angry (as I usually am), I'm starting to pull off this strange switch. More of a swerve, but anything but a sell-out.
Seeing as I was forced to confess my feelings for somebody five days too early for Valentine's Day, my meticulously-laid plans went to waste. I'm not all that good with heuristics, but this just plain sucked. If there's anything I abhor it's the idea of having to resolve a crisis in three minutes: after all, I specialize in quick assessments and quick solutions. Time is the worst healer.
Anyway, I'm getting way off topic.
---
Torpe
's like me don't get too far ahead when it comes to having concrete results with our sadly slow love lives - it is in the interest of common Filipino manhood to fulfill the Cupidian imperative: that is, have a girlfriend before all's lost and you suddenly feel happier being gay. Yet I'm a
torpe
, and my seemingly boundless respect for the female of the species hinders me from actually coming out in the open with what I truly feel. And that's regardless of whether or not I'm slow - I'm more Howard Roark than Romeo Montague.
So the best I could do was to hyperventilate. It was not as if I was proposing for marriage or anything, I was just forced into saying it. After all, there was no point in being irrational if, at the very root of it all, you're rational. But then again, being rational is in itself irrational though irrationality is the very essence of rationality and rationality is the core of irrationality... just catch my drift.
Then again, being schooled on Ayn Rand would get you nowhere when it comes to getting your inner Cassanova working. Yet confessing, especially for uber-rational people (more like Vulcans) like me, is an exercise in being John Galt: you either stop the motor of the world or you don't. I did, but whilst everyone laughed when Galt wanted to do it, everyone laughed when I did it. It's a paradox of sorts.
I am so screwed. But oft, what light on yonder window breaks... 'tis this the East, and Juliet is the sun... arise, fair Sun, and kill the envious Moon, who is already sick and pale with grief...
Shakespeare sucks.

---
On another note I don't really know what's up with the new Coke commercial. I suppose that there are semiotics there, so here goes. Deep breath...
Marocharim's take on the new Coke commercial: from a social anthropology P.O.V.
The existence of reciprocal exchange in the commercial is not satisfied unless the model, from hereonin shall be called "A," seeks prestige from "potlatching" Coca-Cola bottles. The very essence of exchange is neither violated or fulfilled, as A's status, class or prestige is undefined.
What we have here is a debunking of one of the aspects of Marcel Mauss' thesis on gift exchange: the gift of Coke fulfills neither integration or regulation. What we do have, however, is a fulfillment of Marxian/Simmelian commodification. The real use-value and exchange-value of the flower given to A after giving so much Coke to the Manila population is negligible compared to the value of the latter. The predominance of objective culture becomes evident here as the material manifestation of the idea becomes the controlling aspect and not the controlled aspect.
In short: I better cut down on my TV habits. Sana'y masabi...
Posted at Thursday, February 10, 2005 by
marocharim
Permalink