Welcome to Volume 6 of The Marocharim Experiment. This blog is authored and maintained by Marocharim, the self-professed antichrist of new media.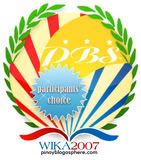 Marocharim
is a 21-year-old college senior from the University of the Philippines Baguio, majoring in Social Anthropology and has a minor in Political Science. He lives with his parents, his brother and his sister in Baguio City - having been born and raised there all his life. He is the author of three book-versions of
The Marocharim Experiment.
Most of his time is spent at school, where he can be found in the UP Baguio Library reading or scribbling notes, and sometimes hanging out with his friends or by himself in the kiosks, or the main lobby. During his spare time, he continues writing. When not in school he hangs out with his friends, or takes long walks around Baguio City to, as he puts it, "get lost."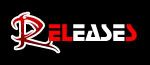 The Marocharim Experiment Volume I: The Trial of Another Mind, Subject to Disclosure
is
Available Now
The Marocharim Experiment Volume II: The Nevermind Chronicles is Available Now
The Marocharim Experiment Volume III: The Sentence Construction of Reality is Available Now
TAG/E-MAIL FOR COPIES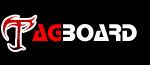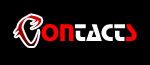 [Friendster]
[Gmail Contact]
[Yahoo!Mail Contact]
"The Marocharim Experiment," "Marocharim" and all the contents in this online web log are the sole intellectual properties of Marck Ronald Rimorin and are protected by existing copyleft laws. Any attempt to copy and/or reproduce the contents of this site, either through electronic or printed means, must be accompanied with the express written consent of the author.
February 11, 2005
#038: Poem... Go Ahead, It's Free
< again, it's three days before valentine's day... i'm just finding a way to kill time >
OK, no introductions for now... just read.
Oh, and if you plan on using this for Valentine's Day, pay me with comments.
---
Here's one in English. This is "Rainbows."
I see rainbows in your eyes
Reaching out to my heart
And I wonder if I should reach out too
And now I can't disguise
In this moment it all starts
That I want to spend a bit of time with you.
I see rainbows everywhere
And they all end up right here
Where I'm standing, right in front of you
And nothing could compare
With what I feel when you are near
But through it all I don't know what to do
I see rainbows in your eyes
Telling me things I can never comprehend
And I wonder if I should start to say one thing
Yet now I'll sit back and surmise
And hope this moment will not cease and end
And smile at the fact that you are my everything.
Posted at Friday, February 11, 2005 by
marocharim
Permalink
February 10, 2005
#037: Roark's Romance... And The New Coke Commercial
< forgive me... it's four days before valentine's anyway... so... >
It's more of love... at the edge of the universe.
I personally
hate
rollercoasters, but these past few days have been anything but a cruise down the freeway for me. And by the way, I
hate
road trips.
So yeah, I'm once again playing my Academy Award-winning role as pissed-off-guy-ready-to-explode-at-anything-or-everything, but somehow I lost my touch. It is, after all, four days before Valentine's Day. As much as I would like to be all mad and angry (as I usually am), I'm starting to pull off this strange switch. More of a swerve, but anything but a sell-out.
Seeing as I was forced to confess my feelings for somebody five days too early for Valentine's Day, my meticulously-laid plans went to waste. I'm not all that good with heuristics, but this just plain sucked. If there's anything I abhor it's the idea of having to resolve a crisis in three minutes: after all, I specialize in quick assessments and quick solutions. Time is the worst healer.
Anyway, I'm getting way off topic.
---
Torpe
's like me don't get too far ahead when it comes to having concrete results with our sadly slow love lives - it is in the interest of common Filipino manhood to fulfill the Cupidian imperative: that is, have a girlfriend before all's lost and you suddenly feel happier being gay. Yet I'm a
torpe
, and my seemingly boundless respect for the female of the species hinders me from actually coming out in the open with what I truly feel. And that's regardless of whether or not I'm slow - I'm more Howard Roark than Romeo Montague.
So the best I could do was to hyperventilate. It was not as if I was proposing for marriage or anything, I was just forced into saying it. After all, there was no point in being irrational if, at the very root of it all, you're rational. But then again, being rational is in itself irrational though irrationality is the very essence of rationality and rationality is the core of irrationality... just catch my drift.
Then again, being schooled on Ayn Rand would get you nowhere when it comes to getting your inner Cassanova working. Yet confessing, especially for uber-rational people (more like Vulcans) like me, is an exercise in being John Galt: you either stop the motor of the world or you don't. I did, but whilst everyone laughed when Galt wanted to do it, everyone laughed when I did it. It's a paradox of sorts.
I am so screwed. But oft, what light on yonder window breaks... 'tis this the East, and Juliet is the sun... arise, fair Sun, and kill the envious Moon, who is already sick and pale with grief...
Shakespeare sucks.

---
On another note I don't really know what's up with the new Coke commercial. I suppose that there are semiotics there, so here goes. Deep breath...
Marocharim's take on the new Coke commercial: from a social anthropology P.O.V.
The existence of reciprocal exchange in the commercial is not satisfied unless the model, from hereonin shall be called "A," seeks prestige from "potlatching" Coca-Cola bottles. The very essence of exchange is neither violated or fulfilled, as A's status, class or prestige is undefined.
What we have here is a debunking of one of the aspects of Marcel Mauss' thesis on gift exchange: the gift of Coke fulfills neither integration or regulation. What we do have, however, is a fulfillment of Marxian/Simmelian commodification. The real use-value and exchange-value of the flower given to A after giving so much Coke to the Manila population is negligible compared to the value of the latter. The predominance of objective culture becomes evident here as the material manifestation of the idea becomes the controlling aspect and not the controlled aspect.
In short: I better cut down on my TV habits. Sana'y masabi...
Posted at Thursday, February 10, 2005 by
marocharim
Permalink
February 8, 2005
< i've been laughing for the past few hours. now let me get to some blogging >
There is no intelligent life here. Beam me up, Scotty.
If today is any indication of anything is that I'm a prack (sanitized term). I could be driven insane by anything, but for now I've been laughing my belly out on a six-letter word:
Bitter.
---
OK, this is another one of those ex stories. I've already moved on in my life, I've been around and quite frankly I don't really care about what she thinks of me anymore. But "bitter," that's another story. I'm not a specialist when it comes to the emotional physiology of the opposite sex, I'm more of a moron when it all comes down to it anyways. I'd rather dwell in my own world, thank you very much, but as far as I'm concerned, I can be called anything. See if I care. This is, after all, a fack (again, sanitized) the norms society and anyone can do whatever they want, whenever they want, just as long as they don't cross the fackin' line. But nooo, everyone is an idiot nowadays, and the least I could do is be a moron myself, and finally integrate myself in society. I have my own facking to do, right?
Wrong.
Like I said, this is another one of those ex stories. Imagine your ex calling you a bitter old fool after you've already made clear that as far as you're concerned, you'll do absolutely nothing. OK, fine, it looks like denial, but it isn't. I have better things to do in the world than deny the living hell out of myself and cheat myself out of living my own life. My life didn't end when I broke up with her. It all boils down to a simple, idiot-proof process of rationalization.
But then again, I'm surrounded by idiots.
---
Never, and I mean never in my wildest dreams, did I imagine that after two months of having to deal with the reality that I have been aggrieved and stabbed in the back would anyone call me bitter.
Isipin niyo na lang, sa lagay kong ito, puwede pa ba akong mag-bitter-bitteran? Eh alam ko na nga lahat ng nangyari eh ako pa ang maaawa sa sarili ko?
Think of it this way: I don't have to be cheated again and again by the same person. Thank god I'm not stomping a puddle in anyone and walking it dry. Something tells me that I should stand up for myself and say, "Enough." But I couldn't - I'm laughing like hell. That's the only thing I could do. And that's the only thing I'm planning to do. Shoes are expensive. I don't have to act like the world's biggest d*ck because I already am... in a figurative way, of course.
Parang ganito: kung sa usapin ng relasyon namin dati, hindi ko naman kinailangan ang pandaraya, hindi ko naman kinailangan ang pananaksil, hindi ko naman kinailangang malaman ang lahat ng kalokohang ito, diba? Parang "S2pid Luv" lang yan: inaamin ko noon na minahal nga kita, pero ngayon, binabawi ko na.
OK, guys, all together now, S2PID!
---
Which brings me to another topic: I have these feelings for someone, and all of a sudden, in her eyes, I'm an opportunist. Really, now? I don't have to deny myself of the right to love again. I don't have to cheat myself of my own emotions and my own rationalizations and realizations.
Opportunistic, huh? Yeah, right. Here's my (long-overdue) version of "S2pid Luv" by Salbakuta: "S2PID LUV"
Nang ma inlove ako sa'yo
kala ko'y pag-ibig mo ay tunay
pero hindi nag-tagal lumabas din ang tunay na kulay
nandaraya, nangungutya matapos manaksil
matapos lahat non ikaw pa ang may ganang pa-feel
para akong bulag, akala mo ako'y on drugs
kung anong dahilan mo akala mo'y laging palag
girlie biddy bye bye don't tell a lie
bakit ka laging ganyan kung magdeny
all the goods I've done wala man lang recognition
matapos kang mangoleksyon lahat ay 'yong tinatapon
'yo anyway everyday lagi-lagi kitang nami-miss
and then one time nahuli ka na mayroon kang kiss
mas gugustuhin ko pa na mag pa crucify
kesa harap harapan mo akong stupify
so don't be mad so don't be sad
lahat ng kabulukan mo'y ilalahad.

(STUPID) Love, soft as an easy chair
(STUPID) Love, fresh as the morning air
(STUPID) Love, that is shared by two
(STUPID) I have found in you

buhay ko ay nag-iba simula ng makilala ka
every hour every minute nais kang makita
halos di kumain makita lang sa office
before you came, i never knew what love is
no one else come close pangako sa isa't isa
ngunit napatunayan mo ba ng halikan mo sila
pinagtapat sa akin na siya'y mahal pa rin
anong magagawa ko kundi ikaw ay palayain
halos isumpa sa sakit na naidulot
pero bakit ang katulad mo di parin malimot
nag mahal ako ng wala ngunit ako'y bigo
sa pag-ibig mo ako'y binibilanggo
tumingin sa salamin naalala ang nakalipas
masakit palang maging (what) panakip butas
pero bago ang lahat ipag-tatapat sinta
mahal kita sincerely yours whatever

CHORUS

saan nga ba hahantong ang tagpong ito
minahal kita pero ako'y ginago mo
and it took so long time bago pa maka recover
sa ginawa mo sa 'kin nagmistulang may hang-over
naaalala mo pa ba nung tayo pa
kasakasama ka 'san man ako magpunta
pinagsilbihan kita mula ulo hanggang paa
pati assignment mo ako na ang gumawa
kinu-kunsinte ka kung meron nagawang mali
oo na oo na sige na bata pa naman siya eh
lahat na lang ng gusto mo aking binibigay
nagmimistulang pinapatay habang ako ay kinakatay
lahat na lang ng bagay binigay ko sa iyo
kahit ano na ako pa ang nag-asikaso
pag may kausap kang iba ako'y dini deny
basta gwapo ang guy maaga kang bumibigay
damn napaka istupido ng puso kong ito
ano ba ang dahilan at ako ay binaboy mo
inaway mo ako at iyong itinaboy
at sa ibang boy nakipag laro ka ng apoy
ako'y nananaghoy puso ko ay nabiyak
wasak na wasak ang puso ni Nasty Marck
inaamin ko noon na minahal nga kita
pero ngayon... ayoko na talaga

CHORUS
Posted at Tuesday, February 08, 2005 by
marocharim
Permalink
February 2, 2005
< nothing, just read >

I just had my hand on this nifty SD USB R/W that my brother loaned me for purposes of social research, and it works fine, until I realized that this big drive business isn't for me. For all 256 MB worth of the card, I only filled up about 34 MB... not counting the single Rammstein song I downloaded (yeah, piracy, big whoop) and the countless pages of Noam Chomsky's e-texts. I was planning on not using Antonio Gramsci as an example for hegemony, but then again, I have that too. Thirty-four megabytes... and I'm supposed to fill it up good. I give up.

Now that I have this cool piece of technology in my hands I could finally laugh out loud at the diskette population. Ah, poor guys, trying to get around the world with 1.44 MB pieces of floppy shite while I go about with solid state... but 256 MB, even for a hardcore afficionado like me who would download like hell, is just too big.

Somebody give me ideas.
Posted at Wednesday, February 02, 2005 by
marocharim
Permalink
February 1, 2005
< it's february. go ahead >
"No!" my mom screamed out loud, in a futile attempt to teach me how to dance the waltz in time for the prom. My parents actually looked forward to prom night, stopping short of taking the video camera and videotaping my first dance. I could have done it, too, if only I hadn't had the flu. World's most pathetic excuse, but it worked, until the teacher told me to come down from the bleachers and dance. I could have done well, if only I hadn't had to deal with her pregnant belly.
For all that rigorous training with my mom and dad, (self-professed) experts of the dance floor, I was still a klutz. To date, I am afraid of nothing, except the prospect of dancing. Oh sure, in the privacy of my own room I slam-dance to metal music, but as far as social dances go, I suck. And no, I'm not talking about those dances where a group of party animals form a circle around a chair and then dance on top of it. That's so... stupid. I mean foxtrots, tangos, cha-chas, and, for the life of me, waltzes.
Anyway, I attended this debut where all the menfolk were supposed to dance with the debutante, and I didn't, seeing as "I had a bit too much champagne." It was more of a cover, since my barkada would profess that I have an ironclad stomach immune to anything, from shandy to isopropyl alcohol. So I feigned nausea, pretended to retch in the bathroom, but all the while, I busied myself reading Joseph Conrad's "Heart of Darkness" which I kept in my suit pocket. Just in case.
"The horror. The horror!" Try saying that while trying to puke, but you don't really do so.
Annoyance turned to pity as I saw a good friend of mine dance the tango with a prickly rose in his mouth. Ah, now that's something for the ages. As he went back to our table I saw him cringe as he took a sip of wine. I wasn't really bothering with anything aside from watching my cigarette slowly turn to ash, until I felt a heavy hand tap my shoulder. It was the debutante's dad.
"Hi," he said in that deep, gutteral tone that would probably be mine by the time I turn 50. "You haven't danced with my daughter yet." Great. Now that my cover has been blown I have to dance with the girl, even if I didn't want to. Only an idiot would say, "No, thanks, I don't dance," but I did. Half-expecting the guards to escort me out of the place, I froze saying that. Yet I wasn't sent out, although me and the father ended up talking about management and business. My dad would have been proud, although I didn't really end up with a deal. Except that I found a way out of dancing.
"Who was that long-haired weirdo?" the hip-hoppy boys on the other table whispered, the guy in the white suit I assumed to be the debutante's boyfriend. Actually I was itching to unravel my tie, get out of my suit and trash the party, but I was still, by some rules of etiquette, prisoner to this social event I hate in the first place.
Saturday night fever, I guess. Now disco... the horror... THE HORROR!
Here's a plan: I'll have two of my friends write in my blog some short, random crap before I post this. OK, not really "crap," but let's try...
OK, I didn't edit anything, here goes:
Aveena:
the big brown fox jumped over the lazy dog.
Rona:
ang vague ng Philo shet,,, I wanna surfing with the weird topics that i am not interested to...
thirty seconds later...
That went well. Aside from the Bon Jovi music here, I finally decided to contemplate on these two random thoughts before I leave.
One, the big brown fox who jumped over the lazy dog is a manifestation of patron-clientilism, where the big brown fox, a metaphor for the quicker wits of the capitalist over the proletariat, jumps over a lazy dog. In order to be profitable, the worker is best kept indolent. The worker (represented here by the lazy dog) is alienated from the labor process and is "asleep" at the very means of production which means absolutely nothing to him. The dialectic here is when the big brown fox steps on the lazy dog: the contradiction between a capitalist constantly on the move for profit and a worker kept asleep of conscious reality becomes so obvious. The dog will inevitably wake up, bite the fox, draw blood and then jump over the dead fox. This is revolution.
Two, the vagueness of philosophy is a manifestation of the oppressive nature of social inquiry. The lay individual cannot appreciate an abstract concept like philosophy and is therefore left in a carcerate form of the acquisition of knowledge. Learning becomes an exercise in dogmatic education, wherein the individual (in this case Rona) is forced to study topics meaningless to her existence. The commodification of education is reduced to a pile of readings and research assignments that prevent people from true learning. Telesis, in this case, is not achieved: the individual becomes detached from the subject, forced to speculate at the level of synthetic a priori, reducing everything to the conspicuous consumption of abstract thought.
OK. Deciphered: there is a social context to those statements said above. Not really Paulo Friere, but you get it.
Nobody said anything about The Marocharim Experiment being just a mere place for me to vent out my anger. There's a reason why people call me Marx.
Posted at Tuesday, February 01, 2005 by
marocharim
Permalink
January 31, 2005
< ok, stupid title, but give me a break >
Valentine's Day is fast approaching, and yet again I am haunted my the memories of, well, February. I never had a proper Valentine's date before, and though it wouldn't hurt if I started now, right. Think again: though I can, I have the best excuse I could possibly make.
Tangina pektoris.
It's a complex I experience every February. I suppose that I have the right to be ashamed, heck, maybe even bitter, given the many ruinous Februaries I've had given my age. In 19 years, I never had a Valentine's date, card or any of that, I never had a prom date, and I had only danced three times in three proms I've been in. The first one with my teacher (I was forced: she would give all of us boys a failing grade if we didn't dance), the other two with my girl friends (notice the space I put in there: it matters), who forced me into the dance floor. And yes, I denied quite a few ladies' choice dances (there weren't too many of them), even if I made the girls cry and made sumbong to the teacher about what a jerk I was. Otherwise, I slept through entire prom nights without giving a damn about who's dancing with the campus crush.
Sometimes I wish I am still as bitter as I was back when I was younger. Back then, I went to the extent of writing a column in the school paper trying to explain the kind of shite that went on in my head every February. About how I hated waltzes even if they say I'm good at it. About how I choke on entire sandwiches at the mere prospect of a dance. Or how I want a good word with Cupid to tell him that he can stick his quiver up his rectum and shoot arrows out of his mouth. Now it's an entirely different story. I am actually looking forward to Valentine's Day.
It's not that I'm planning anything this Valentine's, or maybe I will. Maybe flowers, balloons or something like that. I don't have chocolates in mind, seeing as that would put a dent on my budget, and I don't give anything I don't like. I see a walk in the park, I see a dinner, I see a movie, I see myself singing (holy hell, that will be the day) but maybe I'm getting way ahead of myself at this point. It's not as if I have a Valentine's date now, but you can never can tell, come February 14. But boy, for an inexperienced guy like me, that girl would be quite lucky...
But then again, I have tangina pektoris. Maybe these things wouldn't materialize seeing as I'm a torpe and I'm not as affectionate as the next guy. Maybe that date I have in my mind would result much like my Coke Light lunches: cold, distant, more like window decor. But if I only put my heart and mind to it and give it my best shot, it would be pretty much what I would expect it to be: perfect.
Now excuse me, I need an angioplasty. This tangina pektoris thing is clogging up my aorta.
Posted at Monday, January 31, 2005 by
marocharim
Permalink
January 30, 2005
It's one of those choices I was practically avoiding for the past few weeks now, whether I should forgive my ex best friend, or if I shouldn't. So today's Sunday, and it seems that I have taken to the role of the thespian, where practically everywhere, from the bathroom to the mall, I was rehearsing this long-winded speech I was planning before I tell him:

"You're not my friend anymore." Then it came to dawn on me that after I talked to myself for the better part of six hours, I'm as bad an actor as I was back when I dropped the role of Lieutenant Schrank in "West Side Story." As far as the break-up line is concerned, I could care less.

The idea didn't come to me as a direct result of him robbing me blind of my then-girlfriend. The idea came to me as a direct result of introspection. Heck, my ex shouldn't be blamed at all for what I have planned for whatever will happen tomorrow: if he hadn't lied about it in the first place, I could have forgiven him (fat chance), but no. He could have taken the easy way out. Boy, I will never understand machismo.

Well, after reading (again) his Friendster message (which I will share), I have come to the following conclusions (which can be read following the excerpts:


---
SALAMAT AND YOU'VE FINALLY TOLD ME HOW MUCH YOU FEEL... matagal ko nang hinihintay na sagutin mo ang mga tanong na hindi ko kinayang tanungin pa sa iyo... ALAM KO NA GALIT KA PA RIN SA AKIN... AT HINDI MO PA AKO MAPAPATAWAD NG TULUYAN... sapat na ang mga REYALIDAD NA IYON para MABAGABAG ang konsensya ko... HONESTLY, GUSTO KITANG PASALAMATAN SA PAGPAPAINTINDI MO PA LALO sa akin na MAHINA AKO...
Marocharim's take: OK, now that you know I'm angry at you like hell, you can thank me for being SO constructive for the past few months not to wrap my hands around your neck, not for proving the obvious.


---
sa mga sinabi ko dati na hanggang ngayon ay hindi mo pa rin pinaniniwalaan, WELL, I'M SICK AND TIRED OF PUSHING MY STATEMENTS AND SENTIMENTS TO THE PEOPLE AROUND US... pero WALA AKONG KARAPATAN na I-OVERRULE ang PANINIWALA MO sa mga sinabi ko... OPINYON MO YUN... ANO NAMAN ANG MAGAGAWA KO KUNG AYAW MONG MANIWALA?!
Marocharim's take: OK, stopping short of accusing me of being a dogma-pusher is one thing, but you don't have to sell me a lie in order to tell me the truth, bucko. You shouldn't have pushed it too far in the first place.


---
<<kung si JESUS MISMO, HINDI PINANIWALAAN sa mga katotohanang sinabi nya, AKO PA KAYANG ISANG HAMAK NA MORTAL LANG?? at hindi ko kayang pantayan ang katayuan mo ngayon sa buhay... PARA KANG SI CONFUCIUS... DAKILANG GURO at MIYEMBRO NG ARISTOKRASYA ng Sinaunang Tsina, at LAGING PINANINIWALAAN NG LAHAT NG TAO... anyway, matalino ka... pag-isipan mo na lang ang comparison...>>
Marocharim's take: I already dealt with this in a previous entry. Now I know what it means: I'm being accused of being an elitist bastard. Argumentum ad hominem, my good man. Appeal to pity.


---
AT UULITIN KO NA LANG ANG MGA KATOTOHANANG NASABI KO NA...
> yes "I LOVE HER... [maybe] as much as you did."
at OO, HINDI SIGURO MAGKAPAREHAS ANG ANTAS KUNG PANO NATIN NAIBIGAY ANG PGMAMAHAL NATIN SA KANYA... but I'M CERTAIN that I REALLY LOVE HER...
Marocharim's take: Sure you do. Like, you told me you loved me as a friend. But I doubt that you would love me enough to cheat on me, to stab me in the back and then lie to me all because of love, right? I had my shortcomings, but I never treated someone as an object. If you're so certain about her, why weren't you as certain as you were with her with me?


---
> 2) "I did it for 90% love and 10% lust."
HINDI kasi ako PERPEKTO KAGAYA MO... nasabi mo na dati na "I'M A SUPERIOIR BEING"... WELL YES YOU ARE... and for a MERE MORTAL like me, WALANG MALI SA SINABI KO SA TAAS...
Marocharim's take: I'm not perfect, dude. The only thing that makes me "superior" at this point is that I don't ever stoop down to the level of the common herd. It's a wolf-and-man thing, bucko. If the wolf eats the man, that's only because the man is dead. You have a brain in there, too. Go figure out what that means.
---
> 3) "Whatever happens, I WILL ALWAYS LOVE YOU AS A FRIEND."
maybe this statement came as if from a Judas Iscariot, pero kahit anong gawin mong pagtanggi sa akin, MAHAL NA MAHAL PA RIN KITA BILANG ISANG KAIBIGAN... AT KASAMA...
mas matalino ka... mas mayaman... mas matatag... at bilang kasama, MAS KARAPAT-DAPAT KA sa mga bagay na gusto mong matamo at marating...
salamat pa rin sa iyong 'benefit of the doubt'.. i'll treasure that even though IT WOULD BE THE LAST FRAGMENT OF WHAT I AM TO YOU AS YOUR FRIEND...
["i hope you will too, given the load of guilt you'll carry for this christmas."] - STILL, THANKS FOR THIS REALIZATION...
wishing you all the peace that you deserve this season... may that Eternal Being bless you too...
Marocharim's take: This isn't a Judas thing. Judas hanged himself from the tree when he betrayed Jesus. You, on the other hand, went as far as to appeal to my sympathy (which can be found between "shite" and "syphilis") and thought you can get away with being a self-serving, inconsiderate, backstabbing, insolent, self-righteous, pitiful (I could go on and on but I could stop right here for now) without paying the price for what you did. You broke our friendship, our trust and our respect for each other thanks to your d*ck.


---
To cut a long story short, read my other entries.
Wish me luck.
Posted at Sunday, January 30, 2005 by
marocharim
Permalink
January 29, 2005
#031: Wag Na Wag Mong Kakantahin...
< this was supposed to be yesterday's entry... but what the hell >
OK, now that "Lovers in Paris" (to be more exact "Romance in Paris") is over, let's give this song its adieu, its au revoir, its arrivederci... OK, go ahead, sing:
---
WAG NA WAG MONG SASABIHIN
Lyrics and performance by Kitchie Nadal
Soundtrack, "Lovers in Paris"

May gusto ka bang sabihin
Ba't di mapakali
Ni hindi makatingin
Sana'y wag mo na itong palipasin
At subukang lutasin
Sana'y sinabi mo na...
Iba'ng nararapat sa akin
Na tunay kong mamahalin

Chorus
Oh... wag na wag mong sasabihin
Na hindi mo nadama itong
Pag-ibig kong handang
Ibigay kahit pa kalayaan mo

Ano man ang iyong akala
Na ako'y isang bituin
Na walang sasambahin
Di ko man ito ipakita
Abot langit ang daing
Sana'y sinabi mo na...
Ibang nararapat sa akin
Na tunay kong mamahalin

(Chorus)

At sa gabi, sinong duduyan sa'yo...
At sa umaga, ang hangin ang hahaplos sa'yo...

(Chorus 2x)

Coda
Oh... Oh...
Oh... wag na wag mong sasabihin
Na hindi mo nadama itong
Pag-ibig kong handang
Ibigay kahit pa kalayaan mo

---
Don't get me wrong: I watched "Lovers in Paris," I'm a big fan of both Kitchie Nadal and Mojofly, but sheesh, give it a rest already! It's not as if I have to listen to the endless looping of "Wag Na Wag Mong Sasabihin" and then finally content myself to singing it, like in some absurd state of musical orgasm.
I made a paper for my Social Anthropology 145 class on novelty songs in the context of social movements, and in that paper I made a distinction between muzak and novelty: novelty songs are meant to be played over and over again. Muzak are songs that
are
played over and over again regardless of the cognitive property of the songs to be looped all over again. Academic brouhaha aside, Kitchie Nadal is fast becoming absorbed into that continuum of muzak and novelty. It's a damn shame.
Why we suffer from a problem of musical repetition I do not know: it is distortive, and it results, in a Weberian sense, into an iron cage of discourse: in Filipino,
gasgas.
While we would not seriously consider such a good song as
gasgas
, it being the theme song of almost every lovestruck swain playing the roles of Vivian and Carlo to the extreme, I do.
Next thing we know everyone would sing out loud "Larawang Kupas" by the time Jericho Rosales stars in the upcoming "Panday" soap. OK, maybe not that one. But in my years of TV watching the impact of the soundtrack far exceeds the impact of the soap per se. I never saw anyone back then sing "Esperanza" by April Boy Regino. Great, now we have "Dreamboy."
To cut all my untintelligible blatherings short, this is THE last you'll hear of this song... if I had my way.
Marocharim for President.
Posted at Saturday, January 29, 2005 by
marocharim
Permalink
January 26, 2005
#030: Spoofing Songs... 1
< stupid popup blockers >
I'm not meaning to demean anyone in this song.
Bato-bato sa langit
lang yan. Oh, and by the way, I have nothing against gay people.
Here's my rendition of a very familiar song by The Artist Formerly Known as Prince.
oOo

BITCHY BY GOLLY WOW-LA-LOO

Sing to the tune of The Artist Formerly Known as Prince's "Betcha By Golly Wow"

There's a spark of magic in your eyes
Candyland appears each time you smile
Never thought that it will happen to you
But it came true when I'm near U
You're a Janie in the skies
Full of wonder and surprise


Bitchy by golly wow! (la) (loo)
Never thought that you will be like that forever
And ever will my love for you... it's just so wrong
So very wrong

Baby if I could, I'd meet you in the bar
So I'll know what you really are
And you're wearing your favorite shade
And then I come to, then I see you

Last time I thought your name was Mike
Then it all changes at night... 'coz

Bitchy by golly wow! (la) (loo)
Bitchy by golly!
You're the one, yes you are! (Don't make me do otherwise)
And ever will my love for you... it's just so wrong...
It's just so... WRONG!

Hey, sometimes
A man can't find words to express all the things he truly feels inside
But every just so often
The words of a man that has found himself, they just work out fine

To say I love you
To say I'm just like... YOU!!!

You're the one I'm thinking of, thinkin' of
Ever will my...
And ever will my love
For you even if it's wrong
It's growing strong


I love you, pare.
oOo

Remind me never to do that again.

More spoofs to come... although on a different topic. I need to... clear my head, so to speak.
Posted at Wednesday, January 26, 2005 by
marocharim
Permalink
January 24, 2005
#029: Please Put Rhythm Into These Blahs
< ok, now that you have given me time (thanks for nothing), here's something for ya... >
I'm all of a sudden inspired. Deal with it. Just because I go around campus masquerading as a rockstar doesn't mean that I would do my own rendition of "Whiskey in a Jar."

If you're a composer, please don't hesitate to provide me with sheet music if you like the lyrics.


---
I Hope That It's You

Lyrics by: Marocharim

I hope that it's you
I'm dreaming against dreams

Hoping against hopes

That somehow this will be the time

And I hope that it's you

I hope that you are

Everything I'm looking for

Baby, I hope that it's you

I hope that it's you

I want you here with me

You are my fantasy

Baby, I hope that it's you

Sometimes I get so far ahead of myself

Sometimes I go too far

Looking for the dream in my mind

But baby, that's what you are


I hope that it's you
Don't ask yourself who
Just close your eyes and imagine
That baby it's you

I hope that it's you
Baby you're everything new
I wish I found long before
Someone just like you

And I want to savor this moment forever
I hope this magic cannot be discovered
Coz sometimes I just feel
That these things in my heart are real

I hope that it's you

And I know that it's true

And if you don't mind

I hope that in your heart...

It's me too.

---

There. Can anyone help with making this a song instead of being another poem?

E-mail me. PM me on Friendster. Comment on my blog. Let's do lunch.
Posted at Monday, January 24, 2005 by
marocharim
Permalink