Welcome to Volume 6 of The Marocharim Experiment. This blog is authored and maintained by Marocharim, the self-professed antichrist of new media.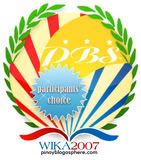 Marocharim
is a 21-year-old college senior from the University of the Philippines Baguio, majoring in Social Anthropology and has a minor in Political Science. He lives with his parents, his brother and his sister in Baguio City - having been born and raised there all his life. He is the author of three book-versions of
The Marocharim Experiment.
Most of his time is spent at school, where he can be found in the UP Baguio Library reading or scribbling notes, and sometimes hanging out with his friends or by himself in the kiosks, or the main lobby. During his spare time, he continues writing. When not in school he hangs out with his friends, or takes long walks around Baguio City to, as he puts it, "get lost."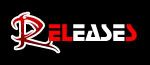 The Marocharim Experiment Volume I: The Trial of Another Mind, Subject to Disclosure
is
Available Now
The Marocharim Experiment Volume II: The Nevermind Chronicles is Available Now
The Marocharim Experiment Volume III: The Sentence Construction of Reality is Available Now
TAG/E-MAIL FOR COPIES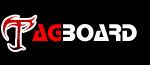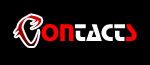 [Friendster]
[Gmail Contact]
[Yahoo!Mail Contact]
"The Marocharim Experiment," "Marocharim" and all the contents in this online web log are the sole intellectual properties of Marck Ronald Rimorin and are protected by existing copyleft laws. Any attempt to copy and/or reproduce the contents of this site, either through electronic or printed means, must be accompanied with the express written consent of the author.
January 31, 2005
< ok, stupid title, but give me a break >
Valentine's Day is fast approaching, and yet again I am haunted my the memories of, well, February. I never had a proper Valentine's date before, and though it wouldn't hurt if I started now, right. Think again: though I can, I have the best excuse I could possibly make.
Tangina pektoris.
It's a complex I experience every February. I suppose that I have the right to be ashamed, heck, maybe even bitter, given the many ruinous Februaries I've had given my age. In 19 years, I never had a Valentine's date, card or any of that, I never had a prom date, and I had only danced three times in three proms I've been in. The first one with my teacher (I was forced: she would give all of us boys a failing grade if we didn't dance), the other two with my girl friends (notice the space I put in there: it matters), who forced me into the dance floor. And yes, I denied quite a few ladies' choice dances (there weren't too many of them), even if I made the girls cry and made sumbong to the teacher about what a jerk I was. Otherwise, I slept through entire prom nights without giving a damn about who's dancing with the campus crush.
Sometimes I wish I am still as bitter as I was back when I was younger. Back then, I went to the extent of writing a column in the school paper trying to explain the kind of shite that went on in my head every February. About how I hated waltzes even if they say I'm good at it. About how I choke on entire sandwiches at the mere prospect of a dance. Or how I want a good word with Cupid to tell him that he can stick his quiver up his rectum and shoot arrows out of his mouth. Now it's an entirely different story. I am actually looking forward to Valentine's Day.
It's not that I'm planning anything this Valentine's, or maybe I will. Maybe flowers, balloons or something like that. I don't have chocolates in mind, seeing as that would put a dent on my budget, and I don't give anything I don't like. I see a walk in the park, I see a dinner, I see a movie, I see myself singing (holy hell, that will be the day) but maybe I'm getting way ahead of myself at this point. It's not as if I have a Valentine's date now, but you can never can tell, come February 14. But boy, for an inexperienced guy like me, that girl would be quite lucky...
But then again, I have tangina pektoris. Maybe these things wouldn't materialize seeing as I'm a torpe and I'm not as affectionate as the next guy. Maybe that date I have in my mind would result much like my Coke Light lunches: cold, distant, more like window decor. But if I only put my heart and mind to it and give it my best shot, it would be pretty much what I would expect it to be: perfect.
Now excuse me, I need an angioplasty. This tangina pektoris thing is clogging up my aorta.
Posted at Monday, January 31, 2005 by
marocharim
Permalink
January 30, 2005
It's one of those choices I was practically avoiding for the past few weeks now, whether I should forgive my ex best friend, or if I shouldn't. So today's Sunday, and it seems that I have taken to the role of the thespian, where practically everywhere, from the bathroom to the mall, I was rehearsing this long-winded speech I was planning before I tell him:

"You're not my friend anymore." Then it came to dawn on me that after I talked to myself for the better part of six hours, I'm as bad an actor as I was back when I dropped the role of Lieutenant Schrank in "West Side Story." As far as the break-up line is concerned, I could care less.

The idea didn't come to me as a direct result of him robbing me blind of my then-girlfriend. The idea came to me as a direct result of introspection. Heck, my ex shouldn't be blamed at all for what I have planned for whatever will happen tomorrow: if he hadn't lied about it in the first place, I could have forgiven him (fat chance), but no. He could have taken the easy way out. Boy, I will never understand machismo.

Well, after reading (again) his Friendster message (which I will share), I have come to the following conclusions (which can be read following the excerpts:


---
SALAMAT AND YOU'VE FINALLY TOLD ME HOW MUCH YOU FEEL... matagal ko nang hinihintay na sagutin mo ang mga tanong na hindi ko kinayang tanungin pa sa iyo... ALAM KO NA GALIT KA PA RIN SA AKIN... AT HINDI MO PA AKO MAPAPATAWAD NG TULUYAN... sapat na ang mga REYALIDAD NA IYON para MABAGABAG ang konsensya ko... HONESTLY, GUSTO KITANG PASALAMATAN SA PAGPAPAINTINDI MO PA LALO sa akin na MAHINA AKO...
Marocharim's take: OK, now that you know I'm angry at you like hell, you can thank me for being SO constructive for the past few months not to wrap my hands around your neck, not for proving the obvious.


---
sa mga sinabi ko dati na hanggang ngayon ay hindi mo pa rin pinaniniwalaan, WELL, I'M SICK AND TIRED OF PUSHING MY STATEMENTS AND SENTIMENTS TO THE PEOPLE AROUND US... pero WALA AKONG KARAPATAN na I-OVERRULE ang PANINIWALA MO sa mga sinabi ko... OPINYON MO YUN... ANO NAMAN ANG MAGAGAWA KO KUNG AYAW MONG MANIWALA?!
Marocharim's take: OK, stopping short of accusing me of being a dogma-pusher is one thing, but you don't have to sell me a lie in order to tell me the truth, bucko. You shouldn't have pushed it too far in the first place.


---
<<kung si JESUS MISMO, HINDI PINANIWALAAN sa mga katotohanang sinabi nya, AKO PA KAYANG ISANG HAMAK NA MORTAL LANG?? at hindi ko kayang pantayan ang katayuan mo ngayon sa buhay... PARA KANG SI CONFUCIUS... DAKILANG GURO at MIYEMBRO NG ARISTOKRASYA ng Sinaunang Tsina, at LAGING PINANINIWALAAN NG LAHAT NG TAO... anyway, matalino ka... pag-isipan mo na lang ang comparison...>>
Marocharim's take: I already dealt with this in a previous entry. Now I know what it means: I'm being accused of being an elitist bastard. Argumentum ad hominem, my good man. Appeal to pity.


---
AT UULITIN KO NA LANG ANG MGA KATOTOHANANG NASABI KO NA...
> yes "I LOVE HER... [maybe] as much as you did."
at OO, HINDI SIGURO MAGKAPAREHAS ANG ANTAS KUNG PANO NATIN NAIBIGAY ANG PGMAMAHAL NATIN SA KANYA... but I'M CERTAIN that I REALLY LOVE HER...
Marocharim's take: Sure you do. Like, you told me you loved me as a friend. But I doubt that you would love me enough to cheat on me, to stab me in the back and then lie to me all because of love, right? I had my shortcomings, but I never treated someone as an object. If you're so certain about her, why weren't you as certain as you were with her with me?


---
> 2) "I did it for 90% love and 10% lust."
HINDI kasi ako PERPEKTO KAGAYA MO... nasabi mo na dati na "I'M A SUPERIOIR BEING"... WELL YES YOU ARE... and for a MERE MORTAL like me, WALANG MALI SA SINABI KO SA TAAS...
Marocharim's take: I'm not perfect, dude. The only thing that makes me "superior" at this point is that I don't ever stoop down to the level of the common herd. It's a wolf-and-man thing, bucko. If the wolf eats the man, that's only because the man is dead. You have a brain in there, too. Go figure out what that means.
---
> 3) "Whatever happens, I WILL ALWAYS LOVE YOU AS A FRIEND."
maybe this statement came as if from a Judas Iscariot, pero kahit anong gawin mong pagtanggi sa akin, MAHAL NA MAHAL PA RIN KITA BILANG ISANG KAIBIGAN... AT KASAMA...
mas matalino ka... mas mayaman... mas matatag... at bilang kasama, MAS KARAPAT-DAPAT KA sa mga bagay na gusto mong matamo at marating...
salamat pa rin sa iyong 'benefit of the doubt'.. i'll treasure that even though IT WOULD BE THE LAST FRAGMENT OF WHAT I AM TO YOU AS YOUR FRIEND...
["i hope you will too, given the load of guilt you'll carry for this christmas."] - STILL, THANKS FOR THIS REALIZATION...
wishing you all the peace that you deserve this season... may that Eternal Being bless you too...
Marocharim's take: This isn't a Judas thing. Judas hanged himself from the tree when he betrayed Jesus. You, on the other hand, went as far as to appeal to my sympathy (which can be found between "shite" and "syphilis") and thought you can get away with being a self-serving, inconsiderate, backstabbing, insolent, self-righteous, pitiful (I could go on and on but I could stop right here for now) without paying the price for what you did. You broke our friendship, our trust and our respect for each other thanks to your d*ck.


---
To cut a long story short, read my other entries.
Wish me luck.
Posted at Sunday, January 30, 2005 by
marocharim
Permalink
January 29, 2005
#031: Wag Na Wag Mong Kakantahin...
< this was supposed to be yesterday's entry... but what the hell >
OK, now that "Lovers in Paris" (to be more exact "Romance in Paris") is over, let's give this song its adieu, its au revoir, its arrivederci... OK, go ahead, sing:
---
WAG NA WAG MONG SASABIHIN
Lyrics and performance by Kitchie Nadal
Soundtrack, "Lovers in Paris"

May gusto ka bang sabihin
Ba't di mapakali
Ni hindi makatingin
Sana'y wag mo na itong palipasin
At subukang lutasin
Sana'y sinabi mo na...
Iba'ng nararapat sa akin
Na tunay kong mamahalin

Chorus
Oh... wag na wag mong sasabihin
Na hindi mo nadama itong
Pag-ibig kong handang
Ibigay kahit pa kalayaan mo

Ano man ang iyong akala
Na ako'y isang bituin
Na walang sasambahin
Di ko man ito ipakita
Abot langit ang daing
Sana'y sinabi mo na...
Ibang nararapat sa akin
Na tunay kong mamahalin

(Chorus)

At sa gabi, sinong duduyan sa'yo...
At sa umaga, ang hangin ang hahaplos sa'yo...

(Chorus 2x)

Coda
Oh... Oh...
Oh... wag na wag mong sasabihin
Na hindi mo nadama itong
Pag-ibig kong handang
Ibigay kahit pa kalayaan mo

---
Don't get me wrong: I watched "Lovers in Paris," I'm a big fan of both Kitchie Nadal and Mojofly, but sheesh, give it a rest already! It's not as if I have to listen to the endless looping of "Wag Na Wag Mong Sasabihin" and then finally content myself to singing it, like in some absurd state of musical orgasm.
I made a paper for my Social Anthropology 145 class on novelty songs in the context of social movements, and in that paper I made a distinction between muzak and novelty: novelty songs are meant to be played over and over again. Muzak are songs that
are
played over and over again regardless of the cognitive property of the songs to be looped all over again. Academic brouhaha aside, Kitchie Nadal is fast becoming absorbed into that continuum of muzak and novelty. It's a damn shame.
Why we suffer from a problem of musical repetition I do not know: it is distortive, and it results, in a Weberian sense, into an iron cage of discourse: in Filipino,
gasgas.
While we would not seriously consider such a good song as
gasgas
, it being the theme song of almost every lovestruck swain playing the roles of Vivian and Carlo to the extreme, I do.
Next thing we know everyone would sing out loud "Larawang Kupas" by the time Jericho Rosales stars in the upcoming "Panday" soap. OK, maybe not that one. But in my years of TV watching the impact of the soundtrack far exceeds the impact of the soap per se. I never saw anyone back then sing "Esperanza" by April Boy Regino. Great, now we have "Dreamboy."
To cut all my untintelligible blatherings short, this is THE last you'll hear of this song... if I had my way.
Marocharim for President.
Posted at Saturday, January 29, 2005 by
marocharim
Permalink
January 26, 2005
#030: Spoofing Songs... 1
< stupid popup blockers >
I'm not meaning to demean anyone in this song.
Bato-bato sa langit
lang yan. Oh, and by the way, I have nothing against gay people.
Here's my rendition of a very familiar song by The Artist Formerly Known as Prince.
oOo

BITCHY BY GOLLY WOW-LA-LOO

Sing to the tune of The Artist Formerly Known as Prince's "Betcha By Golly Wow"

There's a spark of magic in your eyes
Candyland appears each time you smile
Never thought that it will happen to you
But it came true when I'm near U
You're a Janie in the skies
Full of wonder and surprise


Bitchy by golly wow! (la) (loo)
Never thought that you will be like that forever
And ever will my love for you... it's just so wrong
So very wrong

Baby if I could, I'd meet you in the bar
So I'll know what you really are
And you're wearing your favorite shade
And then I come to, then I see you

Last time I thought your name was Mike
Then it all changes at night... 'coz

Bitchy by golly wow! (la) (loo)
Bitchy by golly!
You're the one, yes you are! (Don't make me do otherwise)
And ever will my love for you... it's just so wrong...
It's just so... WRONG!

Hey, sometimes
A man can't find words to express all the things he truly feels inside
But every just so often
The words of a man that has found himself, they just work out fine

To say I love you
To say I'm just like... YOU!!!

You're the one I'm thinking of, thinkin' of
Ever will my...
And ever will my love
For you even if it's wrong
It's growing strong


I love you, pare.
oOo

Remind me never to do that again.

More spoofs to come... although on a different topic. I need to... clear my head, so to speak.
Posted at Wednesday, January 26, 2005 by
marocharim
Permalink
January 24, 2005
#029: Please Put Rhythm Into These Blahs
< ok, now that you have given me time (thanks for nothing), here's something for ya... >
I'm all of a sudden inspired. Deal with it. Just because I go around campus masquerading as a rockstar doesn't mean that I would do my own rendition of "Whiskey in a Jar."

If you're a composer, please don't hesitate to provide me with sheet music if you like the lyrics.


---
I Hope That It's You

Lyrics by: Marocharim

I hope that it's you
I'm dreaming against dreams

Hoping against hopes

That somehow this will be the time

And I hope that it's you

I hope that you are

Everything I'm looking for

Baby, I hope that it's you

I hope that it's you

I want you here with me

You are my fantasy

Baby, I hope that it's you

Sometimes I get so far ahead of myself

Sometimes I go too far

Looking for the dream in my mind

But baby, that's what you are


I hope that it's you
Don't ask yourself who
Just close your eyes and imagine
That baby it's you

I hope that it's you
Baby you're everything new
I wish I found long before
Someone just like you

And I want to savor this moment forever
I hope this magic cannot be discovered
Coz sometimes I just feel
That these things in my heart are real

I hope that it's you

And I know that it's true

And if you don't mind

I hope that in your heart...

It's me too.

---

There. Can anyone help with making this a song instead of being another poem?

E-mail me. PM me on Friendster. Comment on my blog. Let's do lunch.
Posted at Monday, January 24, 2005 by
marocharim
Permalink
#028: Changed the Look... Now Let Me Think.
This theme rocks, but please give me a few seconds to think about what I should write about now, OK?
Posted at Monday, January 24, 2005 by
marocharim
Permalink
January 23, 2005
#027: Aimed, Locked and Loaded
< another "dear charo" thing >
Recently I had this talk with a friend of mine about... binary opposition. Basically I told him I am through with trying to make amends with a friend of mine who went as far as stabbing me in the back and asked me if we can still be friends despite that. I blatantly said, "No." Even if the defense was, he did me a favor by doing so. Talk about tough love.
In life you don't go about your business trying to take daggers out of one's back, especially when you put them there in the first place. Life is a two-way dialectic: either you're my friend or my enemy, either I love you or I don't, either I care about you or I could care less. Here's the strangest, but perhaps the most true: either I reach out my hand to you, or I give you the finger.
So I like wallowing around in the sewer of my own hate. I don't really give a damn anymore about what people think of me. I could care less about the idea that I am the oppressor in this crooked little world full of people ready to be oppressed. The hell with ethics.
---
If you see me around in this Axl Rose get-up, there's a reason behind that.

A few friends of mine asked me why I don't wear "the bandanna" anymore, and why I stick around with this cleaner, leaner a'la Legolas hairdo. It hit me in the nerve... sort of, that I went as far as to get my black-and-gold, tied it around my head Carlos-style, letting some strands of my hair hang around it. I took to the rocker persona once again...

And man, it felt good. Axl Rose? Kirk Hammett? Bon Scott? Whatever. This is Marocharim.

The bandanna is more than just a fashion statement, it's a form of protest to me. A protest against hip-hop, a protest against the continuing oppression of my "high-faluting" English, in short, a protest against every grave misconception made against me. More than that, this bandanna on my head will be a protest against everyone who screwed around with me, against everyone who stabbed me in the back, and against everyone. Period... well, with certain exemptions. Not everyone deserves my anger. :)

Back then I wrapped my kerchiefs around my head, full-wrapped, like a terrorist. Now, I look like one of those NST gang members, except that I have long hair. Yet clothes don't make the man, in the sense that I don't actually need to wear my bandanna just so that I could look the part. It's just icing on the cake I'm ready to smash at your face.
So why did I remove it in the first place? Plain and simple: I did it as a favor. I did it because I thought that there were some people and some things with a far better meaning than just sitting here and doing my own thing. I was so... wrong. Now I realized that I don't have to change myself just because people tell me to do so. I change myself when I feel like it.
If you wonder why it's not fully around my head anymore, let's just say that if I can't be old me anymore (which I can't) I just have to make with what I have. Half of me is gone... hence the half-bandanna look. I mean, they were right: I can't change myself for anybody, and I shouldn't have in the first place.
Get ready to rock, world: you're on a one-way ticket to the Highway to Hell.
So let's sing it:
---
HIGHWAY TO HELL
Lyrics by Angus Young, Malcolm Young and Bon Scott
Performed by AC/DC
From the album "Highway to Hell"
1979

Livin' easy, lovin' free,
Season ticket on a one-way ride
Askin' nothin', leave me be,
Takin' everythin' in my stride
Don't need reason, don't need rhyme
Ain't nothing that I'd rather do
Goin' down, party time,
My friends are gonna be there too

I'm on the highway to hell
Highway to Hell
I'm on the highway to hell

No stop signs, speed limit,
Nobody's gonna slow me down
Like a wheel, gonna spin it,
Nobody's gonna mess me around
Hey Satan, payin' my dues,
Playin' in a rockin' band
Hey Mumma, look at me,
I'm on my way to the promised land

I'm on the highway to hell
Highway to Hell
I'm on the highway to hell

Don't stop me

I'm on the highway to hell
On the highway to hell
Highway to Hell

I'm on the highway to hell
And I'm going down, all the way
I'm on the highway to hell
Posted at Sunday, January 23, 2005 by
marocharim
Permalink
January 21, 2005
#026: Captain Charisma... C'est Moi?
< i suppose the ambient sounds of ragnarok and gunbound, coupled with the sounds of true faith, the calling and rivermaya would make for a pretty good place to write my entry for tonight... my evening, well, let's just say it was both rewarding and annoying at the same time >

Never once, and I mean never once, did I ever consider myself a "heartthrob" or anything. The idea is, in UP Baguio, there is no shortage of good-looking people, and I am not one of them. Save for that Swedish-blooded freshman that both fresh...girls and upperclass...gals go ga-ga about (I wouldn't say who he is, given that I only know him by the peculiar angle of his nose) I am one of the more regular-looking people on the campus... well, with the exception of my hair and my gait. All the more I gain notoriety in my Political Science courses, given that I have this penchant for engaging in lengthy debate and saying "bull$#!+" with a very thinly-disguised cough if I'm in the mood to curse. But aside from that, I am not the type of guy who would make girls drool.

I'm not in (or on, whatever) my high horse or anything, but I was so sadly mistaken.


---

After a particularly tiring exam in Social Anthropology 152 (Institutional Studies II), where I came to waste precious ink trying to distinguish the difference of Alvin Toffler's and George Kourvetaris' concepts of the "third wave," I went back to the office to make bantay. As much as I would have just liked to stay there and contemplate on Kourvetaris' flawed thesis on the military-industrial complex, I became an impromptu resource speaker on the problems and current situation of the Cordillera. While I wildly expounded and gesticulated (my officemates call it "Macarena") on the social, economic and political dimensions and conditions of a largely-oppressed peoples, I was entreated to about ten people captivated on my discussion.

Impressed by the drawing power of my discussion I took it a step further and even incorporated theory in the general praxis of social inequality and the inequity of resource distribution in the region. It never crossed my mind that Communications majors would be so interested in dependency theory (I used, in particular, Andre Gunder Frank's thesis on the "lumpenbourgeoisie" and "lumpendevelopment" in my discussion... man, I am so alienated) given that, as far as social theory is concerned, they would have more use for the theories of Jurgen Habermas and Theodor Adorno than explanations for the institutionalized underdevelopment of Latin America... in the sense that I'm using it to explain the situation of the Cordillera. So pardon the long sentence.

I was convinced in the power of metatheory right then and there, until assessment time.


---

It wasn't metatheory, per se, but it was me all along. Apparently, I was the fulfillment of Max Weber's ideal type of charismatic authority. My knowledge, severely limited by my inability to make it empirical (that is, as long as it deals with numbers), wasn't the factor that would have made them listen for an hour and 30 minutes of Cordillera-related blahs. It became apparent that my drawing power was not my knowledge... it was me.

For some feckin' reason, I was the office crush. I really don't see the sense in it, given that I'm too thin to fit in my own pants and that I have a tendency to become pedantic. I was still confused and, to a certain degree, very much annoyed at the ruckus, until someone (I wouldn't mention who) put everything to perspective for me. According to her, back when they were in the apprenticeship program almost every red-blooded female had a crush on... well, me.

Well that went well.


---

I suppose the typical macho-shite male would enjoy this kind of attention and would give their left asscheek to be in my place and enjoy being at the middle of it all. I don't. In a Machiavellian sense, I like it better when I'm feared than loved, and to a certain extent I even like it when I am hated. Yet it's quite flattering, even for me who would rather steamroll over everyone and anyone I meet and flatten them in the giant drum of my je ne sais quoi.

I suppose it's the je ne sais quoi now, huh? Think not: I don't even have it in the first place, let alone be enigmatic, as far as I'm concerned (my friends would say otherwise: having to deal with a lunatic like me is proof enough of it). This sounds too cheesy: I greatly appreciate it, and it warms my heart to know that I'm not what I think I am and what I should be. I may be a doofus, but I'm not a rock. It would be horribly out of character to act all haughty or apathetic about it, anyway.

Unlike other macho-shites I know (I wouldn't mention who... but I suppose you have an idea about it if you're actually reading my horribly-long entries) I wouldn't be so plastic as to say that I have drawing power... but if you asked me, there's a perfectly good reason why. Now that I'm blissfully unattached, I can say this with relative ease:

I had a crush on them, too.

Posted at Friday, January 21, 2005 by

marocharim Permalink
January 19, 2005
#025: Tonkatsu and Its Discontents
< hoohah! i'm doing this coughing like hell >
I am starting to hate pork tonkatsu.

A bunch of us frequent 8th Ave to eat... most of the time pork tonkatsu. I am starting to loathe it. I try to be more adventurous and order something a bit more strange, like say Hawaiian pork ribs (sushi can be a bit too expensive for my budget), but tonkatsu is an entirely different story.

Yes, some people salivate at the prospect of breaded pork chops, but I don't anymore. I'd rather chow down on pork, per se, than have it breaded and served with brown sauce. To me, it's starting to border on a scatological fetish to look, let alone eat, something predominantly brown. Breaded, to boot. It's a matter of personal taste, but how far can you push it?

More tonkatsu, please.

So as I sip on iced tea and chew on turnips with that blank look on my face, I am reminded of a famous quote by Brillat-Savarin (I got this from "Iron Chef"):

"Tell me what you eat, and I'll tell you what you are."

I have had my fill of breaded pork. Tell me what I am. Through various lenses we can see what I am: Muslims can call me an infidel, Atkins diehards can call me a traitor, and the entire Jewish population can stick me in a menorah for all I care. And seeing as that from any viewpoint too much tonkatsu can be bad for you, let me burn in my hell.

Pardon me, I need more tonkatsu.

I need to get out of this hellhole. Somebody get me a carrot.
Posted at Wednesday, January 19, 2005 by
marocharim
Permalink
January 17, 2005
< happy birthday, mom! but this entry isn't for you...
atat lang kasi akong magsulat kaya ganito ka-abrupt ang happy birthday ko...
>
Meetings, put plain and simply,
suck.

I was raised in a management dojo of sorts, where I was raised on one single business-related maxim: you can always meet at a coffee break. My dad, my mentor when it comes to the ways of business, shares with me this certain... aversion, towards the organized meeting. Regular meetings tend to kill productivity. He says that if meetings were immediately translated to work-hours and profits, the end result would be millions spent on loss. And that's just in a week. He says that in the company he works for, the meeting lasts for a maximum of 15 minutes. That includes troubleshooting machine and human errors, resolving conflicts, electronic data risk management, and power lunches with prospective customers. If we had our way with the entities we work for, we would get rid of meetings altogether and spend the time allotted for coffee breaks instead to do risk management.
Because my dad works for a big Japanese electronics firm here in the Philippines, he could say that with ease, seeing that his field
is
electronic data risk management and personnel management in general. I handle the news department in our school paper, and I have to follow by certain rules and management styles that run contrary to my style. This includes regular meetings that, at the minimum, take place twice a week, each meeting running, at the very least, about two hours. My dad would laugh at what we do here: turning everything into a matter of votes, listening to every justification for a vote, and spending a lot of time in "side-dishes" (I call them "intermission numbers:" meetings tend to get a bit stale). While this is a departure from standard fare when it comes to management procedure, it kind of sucks. It kills time, it's counter-productive, and it is, to me, a microcosm of Philippine bureaucracy.
My style of meetings, that is if I had my way, are quite different: I don't like meetings, so I don't hold them as often as I should. I tend to do more of F2F (face-to-face) interactions with my staff and then consolidate them for 15 minutes. In a way, they do more legwork and more time is spent on the job at hand, plus interpersonal consolidation. To me, the meeting is not the venue for consolidation: that's why we have office hours to begin with.
Conflict, to me, is not resolved through an activity conducted
en masse
, but through one-on-one bilateral talks. This previous meeting we had to deal with an issue of two staffers not doing their jobs, and in turn it escalated into this heated argument that resulted in a staff member crying over the antagonistic antics of an apprentice (assonance... alliteration... love it). The environment became so... heated that I started to have a headache, with all the editorial members trying to put in their two cents on the matter. I couldn't do anything about it by practically saying "Shut up and let's get this over with," so I took to just shutting myself up and reminding myself: the essence of democracy is debate. That, by taking frequent bathroom breaks given the liquid buildup in my bladder due to the four cans of Coke I consumed that day.
I mean, hey, democratic centralism works, but in business it doesn't. We still live in this capitalist world where productivity is still an imperative. My dad was right: every meeting you take reduces productivity tenfold. Just imagine what I could have done in two hours.
That's why I hate meetings.
---
In the same meeting the debate raged on about the right to abstain from voting. I don't have to delve into the nuances of that thing, but here are my two cents regarding abstinence:
True, abstaining isn't the best route to take, but that doesn't mean it's wrong. In a world governed by choices sometimes we're left with a choice not to make a choice. It could be principle, but most of the time it's due to the fact that there is no rational choice.
The reason why people abstain is not because they refuse to make a choice, but because we don't give them enough choices to begin with. You can't expect a person to make chop suey without the vegetables. Democracy, whether it's ultra-democracy, democratic centralism, pseudo-democracy, quasi-democracy or whatever, still offers the choice of no choice.
The lesser evil is still a devil. It's in our best interest to choose an angel... but in a world governed by too many devils, sometimes it's right to have a place not run fine at all than one run by the hands of Satan.
"Look out; you are in a catacomb of the flower of mankind. For what? All that they say to you, all that they have promised to you - it was a lie, it was an illusion, it was a cheat, it was a fraud, it was a crime. They promised you liberty. Where is liberty? They promised you prosperity. Where is prosperity? They have promised you elevation. Where is the elevation?"

- Bartolomeo Vanzetti, Italian anarchist
Posted at Monday, January 17, 2005 by
marocharim
Permalink