Welcome to Volume 6 of The Marocharim Experiment. This blog is authored and maintained by Marocharim, the self-professed antichrist of new media.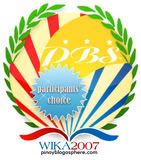 Marocharim
is a 21-year-old college senior from the University of the Philippines Baguio, majoring in Social Anthropology and has a minor in Political Science. He lives with his parents, his brother and his sister in Baguio City - having been born and raised there all his life. He is the author of three book-versions of
The Marocharim Experiment.
Most of his time is spent at school, where he can be found in the UP Baguio Library reading or scribbling notes, and sometimes hanging out with his friends or by himself in the kiosks, or the main lobby. During his spare time, he continues writing. When not in school he hangs out with his friends, or takes long walks around Baguio City to, as he puts it, "get lost."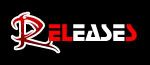 The Marocharim Experiment Volume I: The Trial of Another Mind, Subject to Disclosure
is
Available Now
The Marocharim Experiment Volume II: The Nevermind Chronicles is Available Now
The Marocharim Experiment Volume III: The Sentence Construction of Reality is Available Now
TAG/E-MAIL FOR COPIES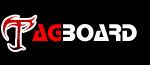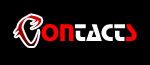 [Friendster]
[Gmail Contact]
[Yahoo!Mail Contact]
"The Marocharim Experiment," "Marocharim" and all the contents in this online web log are the sole intellectual properties of Marck Ronald Rimorin and are protected by existing copyleft laws. Any attempt to copy and/or reproduce the contents of this site, either through electronic or printed means, must be accompanied with the express written consent of the author.
January 26, 2005
#030: Spoofing Songs... 1
< stupid popup blockers >
I'm not meaning to demean anyone in this song.
Bato-bato sa langit
lang yan. Oh, and by the way, I have nothing against gay people.
Here's my rendition of a very familiar song by The Artist Formerly Known as Prince.
oOo

BITCHY BY GOLLY WOW-LA-LOO

Sing to the tune of The Artist Formerly Known as Prince's "Betcha By Golly Wow"

There's a spark of magic in your eyes
Candyland appears each time you smile
Never thought that it will happen to you
But it came true when I'm near U
You're a Janie in the skies
Full of wonder and surprise


Bitchy by golly wow! (la) (loo)
Never thought that you will be like that forever
And ever will my love for you... it's just so wrong
So very wrong

Baby if I could, I'd meet you in the bar
So I'll know what you really are
And you're wearing your favorite shade
And then I come to, then I see you

Last time I thought your name was Mike
Then it all changes at night... 'coz

Bitchy by golly wow! (la) (loo)
Bitchy by golly!
You're the one, yes you are! (Don't make me do otherwise)
And ever will my love for you... it's just so wrong...
It's just so... WRONG!

Hey, sometimes
A man can't find words to express all the things he truly feels inside
But every just so often
The words of a man that has found himself, they just work out fine

To say I love you
To say I'm just like... YOU!!!

You're the one I'm thinking of, thinkin' of
Ever will my...
And ever will my love
For you even if it's wrong
It's growing strong


I love you, pare.
oOo

Remind me never to do that again.

More spoofs to come... although on a different topic. I need to... clear my head, so to speak.
Posted at Wednesday, January 26, 2005 by
marocharim
Permalink
January 24, 2005
#029: Please Put Rhythm Into These Blahs
< ok, now that you have given me time (thanks for nothing), here's something for ya... >
I'm all of a sudden inspired. Deal with it. Just because I go around campus masquerading as a rockstar doesn't mean that I would do my own rendition of "Whiskey in a Jar."

If you're a composer, please don't hesitate to provide me with sheet music if you like the lyrics.


---
I Hope That It's You

Lyrics by: Marocharim

I hope that it's you
I'm dreaming against dreams

Hoping against hopes

That somehow this will be the time

And I hope that it's you

I hope that you are

Everything I'm looking for

Baby, I hope that it's you

I hope that it's you

I want you here with me

You are my fantasy

Baby, I hope that it's you

Sometimes I get so far ahead of myself

Sometimes I go too far

Looking for the dream in my mind

But baby, that's what you are


I hope that it's you
Don't ask yourself who
Just close your eyes and imagine
That baby it's you

I hope that it's you
Baby you're everything new
I wish I found long before
Someone just like you

And I want to savor this moment forever
I hope this magic cannot be discovered
Coz sometimes I just feel
That these things in my heart are real

I hope that it's you

And I know that it's true

And if you don't mind

I hope that in your heart...

It's me too.

---

There. Can anyone help with making this a song instead of being another poem?

E-mail me. PM me on Friendster. Comment on my blog. Let's do lunch.
Posted at Monday, January 24, 2005 by
marocharim
Permalink
#028: Changed the Look... Now Let Me Think.
This theme rocks, but please give me a few seconds to think about what I should write about now, OK?
Posted at Monday, January 24, 2005 by
marocharim
Permalink
January 23, 2005
#027: Aimed, Locked and Loaded
< another "dear charo" thing >
Recently I had this talk with a friend of mine about... binary opposition. Basically I told him I am through with trying to make amends with a friend of mine who went as far as stabbing me in the back and asked me if we can still be friends despite that. I blatantly said, "No." Even if the defense was, he did me a favor by doing so. Talk about tough love.
In life you don't go about your business trying to take daggers out of one's back, especially when you put them there in the first place. Life is a two-way dialectic: either you're my friend or my enemy, either I love you or I don't, either I care about you or I could care less. Here's the strangest, but perhaps the most true: either I reach out my hand to you, or I give you the finger.
So I like wallowing around in the sewer of my own hate. I don't really give a damn anymore about what people think of me. I could care less about the idea that I am the oppressor in this crooked little world full of people ready to be oppressed. The hell with ethics.
---
If you see me around in this Axl Rose get-up, there's a reason behind that.

A few friends of mine asked me why I don't wear "the bandanna" anymore, and why I stick around with this cleaner, leaner a'la Legolas hairdo. It hit me in the nerve... sort of, that I went as far as to get my black-and-gold, tied it around my head Carlos-style, letting some strands of my hair hang around it. I took to the rocker persona once again...

And man, it felt good. Axl Rose? Kirk Hammett? Bon Scott? Whatever. This is Marocharim.

The bandanna is more than just a fashion statement, it's a form of protest to me. A protest against hip-hop, a protest against the continuing oppression of my "high-faluting" English, in short, a protest against every grave misconception made against me. More than that, this bandanna on my head will be a protest against everyone who screwed around with me, against everyone who stabbed me in the back, and against everyone. Period... well, with certain exemptions. Not everyone deserves my anger. :)

Back then I wrapped my kerchiefs around my head, full-wrapped, like a terrorist. Now, I look like one of those NST gang members, except that I have long hair. Yet clothes don't make the man, in the sense that I don't actually need to wear my bandanna just so that I could look the part. It's just icing on the cake I'm ready to smash at your face.
So why did I remove it in the first place? Plain and simple: I did it as a favor. I did it because I thought that there were some people and some things with a far better meaning than just sitting here and doing my own thing. I was so... wrong. Now I realized that I don't have to change myself just because people tell me to do so. I change myself when I feel like it.
If you wonder why it's not fully around my head anymore, let's just say that if I can't be old me anymore (which I can't) I just have to make with what I have. Half of me is gone... hence the half-bandanna look. I mean, they were right: I can't change myself for anybody, and I shouldn't have in the first place.
Get ready to rock, world: you're on a one-way ticket to the Highway to Hell.
So let's sing it:
---
HIGHWAY TO HELL
Lyrics by Angus Young, Malcolm Young and Bon Scott
Performed by AC/DC
From the album "Highway to Hell"
1979

Livin' easy, lovin' free,
Season ticket on a one-way ride
Askin' nothin', leave me be,
Takin' everythin' in my stride
Don't need reason, don't need rhyme
Ain't nothing that I'd rather do
Goin' down, party time,
My friends are gonna be there too

I'm on the highway to hell
Highway to Hell
I'm on the highway to hell

No stop signs, speed limit,
Nobody's gonna slow me down
Like a wheel, gonna spin it,
Nobody's gonna mess me around
Hey Satan, payin' my dues,
Playin' in a rockin' band
Hey Mumma, look at me,
I'm on my way to the promised land

I'm on the highway to hell
Highway to Hell
I'm on the highway to hell

Don't stop me

I'm on the highway to hell
On the highway to hell
Highway to Hell

I'm on the highway to hell
And I'm going down, all the way
I'm on the highway to hell
Posted at Sunday, January 23, 2005 by
marocharim
Permalink
January 21, 2005
#026: Captain Charisma... C'est Moi?
< i suppose the ambient sounds of ragnarok and gunbound, coupled with the sounds of true faith, the calling and rivermaya would make for a pretty good place to write my entry for tonight... my evening, well, let's just say it was both rewarding and annoying at the same time >

Never once, and I mean never once, did I ever consider myself a "heartthrob" or anything. The idea is, in UP Baguio, there is no shortage of good-looking people, and I am not one of them. Save for that Swedish-blooded freshman that both fresh...girls and upperclass...gals go ga-ga about (I wouldn't say who he is, given that I only know him by the peculiar angle of his nose) I am one of the more regular-looking people on the campus... well, with the exception of my hair and my gait. All the more I gain notoriety in my Political Science courses, given that I have this penchant for engaging in lengthy debate and saying "bull$#!+" with a very thinly-disguised cough if I'm in the mood to curse. But aside from that, I am not the type of guy who would make girls drool.

I'm not in (or on, whatever) my high horse or anything, but I was so sadly mistaken.


---

After a particularly tiring exam in Social Anthropology 152 (Institutional Studies II), where I came to waste precious ink trying to distinguish the difference of Alvin Toffler's and George Kourvetaris' concepts of the "third wave," I went back to the office to make bantay. As much as I would have just liked to stay there and contemplate on Kourvetaris' flawed thesis on the military-industrial complex, I became an impromptu resource speaker on the problems and current situation of the Cordillera. While I wildly expounded and gesticulated (my officemates call it "Macarena") on the social, economic and political dimensions and conditions of a largely-oppressed peoples, I was entreated to about ten people captivated on my discussion.

Impressed by the drawing power of my discussion I took it a step further and even incorporated theory in the general praxis of social inequality and the inequity of resource distribution in the region. It never crossed my mind that Communications majors would be so interested in dependency theory (I used, in particular, Andre Gunder Frank's thesis on the "lumpenbourgeoisie" and "lumpendevelopment" in my discussion... man, I am so alienated) given that, as far as social theory is concerned, they would have more use for the theories of Jurgen Habermas and Theodor Adorno than explanations for the institutionalized underdevelopment of Latin America... in the sense that I'm using it to explain the situation of the Cordillera. So pardon the long sentence.

I was convinced in the power of metatheory right then and there, until assessment time.


---

It wasn't metatheory, per se, but it was me all along. Apparently, I was the fulfillment of Max Weber's ideal type of charismatic authority. My knowledge, severely limited by my inability to make it empirical (that is, as long as it deals with numbers), wasn't the factor that would have made them listen for an hour and 30 minutes of Cordillera-related blahs. It became apparent that my drawing power was not my knowledge... it was me.

For some feckin' reason, I was the office crush. I really don't see the sense in it, given that I'm too thin to fit in my own pants and that I have a tendency to become pedantic. I was still confused and, to a certain degree, very much annoyed at the ruckus, until someone (I wouldn't mention who) put everything to perspective for me. According to her, back when they were in the apprenticeship program almost every red-blooded female had a crush on... well, me.

Well that went well.


---

I suppose the typical macho-shite male would enjoy this kind of attention and would give their left asscheek to be in my place and enjoy being at the middle of it all. I don't. In a Machiavellian sense, I like it better when I'm feared than loved, and to a certain extent I even like it when I am hated. Yet it's quite flattering, even for me who would rather steamroll over everyone and anyone I meet and flatten them in the giant drum of my je ne sais quoi.

I suppose it's the je ne sais quoi now, huh? Think not: I don't even have it in the first place, let alone be enigmatic, as far as I'm concerned (my friends would say otherwise: having to deal with a lunatic like me is proof enough of it). This sounds too cheesy: I greatly appreciate it, and it warms my heart to know that I'm not what I think I am and what I should be. I may be a doofus, but I'm not a rock. It would be horribly out of character to act all haughty or apathetic about it, anyway.

Unlike other macho-shites I know (I wouldn't mention who... but I suppose you have an idea about it if you're actually reading my horribly-long entries) I wouldn't be so plastic as to say that I have drawing power... but if you asked me, there's a perfectly good reason why. Now that I'm blissfully unattached, I can say this with relative ease:

I had a crush on them, too.

Posted at Friday, January 21, 2005 by

marocharim Permalink
January 19, 2005
#025: Tonkatsu and Its Discontents
< hoohah! i'm doing this coughing like hell >
I am starting to hate pork tonkatsu.

A bunch of us frequent 8th Ave to eat... most of the time pork tonkatsu. I am starting to loathe it. I try to be more adventurous and order something a bit more strange, like say Hawaiian pork ribs (sushi can be a bit too expensive for my budget), but tonkatsu is an entirely different story.

Yes, some people salivate at the prospect of breaded pork chops, but I don't anymore. I'd rather chow down on pork, per se, than have it breaded and served with brown sauce. To me, it's starting to border on a scatological fetish to look, let alone eat, something predominantly brown. Breaded, to boot. It's a matter of personal taste, but how far can you push it?

More tonkatsu, please.

So as I sip on iced tea and chew on turnips with that blank look on my face, I am reminded of a famous quote by Brillat-Savarin (I got this from "Iron Chef"):

"Tell me what you eat, and I'll tell you what you are."

I have had my fill of breaded pork. Tell me what I am. Through various lenses we can see what I am: Muslims can call me an infidel, Atkins diehards can call me a traitor, and the entire Jewish population can stick me in a menorah for all I care. And seeing as that from any viewpoint too much tonkatsu can be bad for you, let me burn in my hell.

Pardon me, I need more tonkatsu.

I need to get out of this hellhole. Somebody get me a carrot.
Posted at Wednesday, January 19, 2005 by
marocharim
Permalink
January 17, 2005
< happy birthday, mom! but this entry isn't for you...
atat lang kasi akong magsulat kaya ganito ka-abrupt ang happy birthday ko...
>
Meetings, put plain and simply,
suck.

I was raised in a management dojo of sorts, where I was raised on one single business-related maxim: you can always meet at a coffee break. My dad, my mentor when it comes to the ways of business, shares with me this certain... aversion, towards the organized meeting. Regular meetings tend to kill productivity. He says that if meetings were immediately translated to work-hours and profits, the end result would be millions spent on loss. And that's just in a week. He says that in the company he works for, the meeting lasts for a maximum of 15 minutes. That includes troubleshooting machine and human errors, resolving conflicts, electronic data risk management, and power lunches with prospective customers. If we had our way with the entities we work for, we would get rid of meetings altogether and spend the time allotted for coffee breaks instead to do risk management.
Because my dad works for a big Japanese electronics firm here in the Philippines, he could say that with ease, seeing that his field
is
electronic data risk management and personnel management in general. I handle the news department in our school paper, and I have to follow by certain rules and management styles that run contrary to my style. This includes regular meetings that, at the minimum, take place twice a week, each meeting running, at the very least, about two hours. My dad would laugh at what we do here: turning everything into a matter of votes, listening to every justification for a vote, and spending a lot of time in "side-dishes" (I call them "intermission numbers:" meetings tend to get a bit stale). While this is a departure from standard fare when it comes to management procedure, it kind of sucks. It kills time, it's counter-productive, and it is, to me, a microcosm of Philippine bureaucracy.
My style of meetings, that is if I had my way, are quite different: I don't like meetings, so I don't hold them as often as I should. I tend to do more of F2F (face-to-face) interactions with my staff and then consolidate them for 15 minutes. In a way, they do more legwork and more time is spent on the job at hand, plus interpersonal consolidation. To me, the meeting is not the venue for consolidation: that's why we have office hours to begin with.
Conflict, to me, is not resolved through an activity conducted
en masse
, but through one-on-one bilateral talks. This previous meeting we had to deal with an issue of two staffers not doing their jobs, and in turn it escalated into this heated argument that resulted in a staff member crying over the antagonistic antics of an apprentice (assonance... alliteration... love it). The environment became so... heated that I started to have a headache, with all the editorial members trying to put in their two cents on the matter. I couldn't do anything about it by practically saying "Shut up and let's get this over with," so I took to just shutting myself up and reminding myself: the essence of democracy is debate. That, by taking frequent bathroom breaks given the liquid buildup in my bladder due to the four cans of Coke I consumed that day.
I mean, hey, democratic centralism works, but in business it doesn't. We still live in this capitalist world where productivity is still an imperative. My dad was right: every meeting you take reduces productivity tenfold. Just imagine what I could have done in two hours.
That's why I hate meetings.
---
In the same meeting the debate raged on about the right to abstain from voting. I don't have to delve into the nuances of that thing, but here are my two cents regarding abstinence:
True, abstaining isn't the best route to take, but that doesn't mean it's wrong. In a world governed by choices sometimes we're left with a choice not to make a choice. It could be principle, but most of the time it's due to the fact that there is no rational choice.
The reason why people abstain is not because they refuse to make a choice, but because we don't give them enough choices to begin with. You can't expect a person to make chop suey without the vegetables. Democracy, whether it's ultra-democracy, democratic centralism, pseudo-democracy, quasi-democracy or whatever, still offers the choice of no choice.
The lesser evil is still a devil. It's in our best interest to choose an angel... but in a world governed by too many devils, sometimes it's right to have a place not run fine at all than one run by the hands of Satan.
"Look out; you are in a catacomb of the flower of mankind. For what? All that they say to you, all that they have promised to you - it was a lie, it was an illusion, it was a cheat, it was a fraud, it was a crime. They promised you liberty. Where is liberty? They promised you prosperity. Where is prosperity? They have promised you elevation. Where is the elevation?"

- Bartolomeo Vanzetti, Italian anarchist
Posted at Monday, January 17, 2005 by
marocharim
Permalink
January 14, 2005
< let me let off some steam >
I LOATHE THE VIEW.
This wasn't the best day of my life. I just had a bird's-eye view of... something. And yeah, it's love related. As much as I would like to stick to being a socially-aware guy who turned his blog (once, to no avail) into a machine for free speech, I'm deviating a bit from my original plans, and for a while. I'd be another one of BlogDrive's angry fellows who'll be mad about everything,
especially the view.

I need not explain to anyone what I saw this afternoon: rather, I'd disguise it in typical Marocharim fashion - with vague metaphors and Marocha-rhetoric. Those of you who already know me would catch the drift... I am about to use my "elegant" English (it kind of borders on vulgar gobbledygook) to explain something I could easily explain in two or three sentences of Filipino.
---
You see, you just don't do that... you just don't eavesdrop on anyone's business and then talk behind their back about what's going on. You just don't engage in speculation and intrigue. You just don't participate in the ways of the common herd, but sometimes you can't help it. You can't help but be the common herd.

You can't help but speculate on why it's autumn in the Philippines, or why it's raining in the middle of summer when it isn't summer to begin with. It's not "stretching" the realities, per se, it's just trying to make sense of this reality you cannot comprehend, or for Christ's sake, you don't agree with. You can't help but laugh about it behind their back: we all have the right to do it even if it isn't right. After all, it's kind of cool to grow horns and a tail and have a good view of hell doing it. After all, we're only human, we make mistakes, and sometimes we feel good being bad. Sometimes I need to reaffirm my humanity even if I have this superiority complex: I'd rather have my head up in the clouds than to corrupt myself with the miasma of human frailty. In simple terms: I'd rather be up here than down there.

The weird thing is that being up here gives me quite a very beautiful view of being human-all-too-human. After all, the tao-lang-akong-nagkakamali-at-nagkakasala approach doesn't cut it anymore, especially if you're a human being trying to get away from questionable... stuff... that can be categorized as sin. I'm not a man of high moral ascendancy to say anything about morality, let alone be a God-fearing man who can talk freely about sin. I just got all that from, well, my bird's-eye view of everything.

I suppose I would never make it through the labyrinth of understanding the opposite sex alive, given that I'm just another speculating, backtalking a$$hole like everyone else. At least I take time to say it straight to their faces when I find the time: I don't need to find the balls to do it. I don't question myself as much as I question my masculinity, even if we should be in a gender-neutral world. WHATEVER.


---

I was singing Sinead O'Connor's "Nothing Compares 2 U" on the way here, but then again, I'm so reminded of "S2pid Luv" by Salbakuta that I sang it... in a freakishly distorted way.

I swear, by tomorrow I'm gonna post that.
Posted at Friday, January 14, 2005 by
marocharim
Permalink
January 13, 2005
#022: My Grandfather, the Rickshaw Man
< this is a tribute to my maternal grandfather. i never met him, but i pieced together a story that is part truth, part fiction... and i hope he understands my english. >
This is the story of my grandfather. I never met him: he died nine years before I was born. He never got to know me, and I never got to know him, and I hope that through this (if they do have internet up there), he will get to know me a bit better. The stories I have pieced together about his life... well, they never cease to well up tears in my eyes.
My grandfather was a simple man who valued his freedom and his family so much, and being a man of such integrity, he never grew rich or famous like most other Chinese folk. He wasn't much good in business, so he supported himself pulling rickshaws on the streets of Canton, China.
I can only imagine pulling a rickshaw, a sedan on two wheels with a human V8 engine, a Segway that does not rely on a computerized balancing system but by the balance of the rickshaw-puller. Grandfather was no different from a horse or a beast of burden. He cost more to maintain, given that he had to be paid wages. But his "owners" didn't mind, since they had money to burn and spend on people to pull them to places they need to go. Naturally, rich Chinese can't be seen walking, their delicate feet had long nails, and those of the women were bound in silken wraps. So my grandfather, with his short toenails and flat feet, pulled rickshaws. To augment his income he sold all kinds of things all over the market that Western foreigners would buy: curios, items with supernatural powers, salt fish and herb bread, anything just so he can eat. But he never opened his hand and begged... my grandfather wouldn't do that.
Grandfather was tired and burned out from being but another oppressed soul on a country with millions of people just like him. And rumors of Mao's rise to power started to go around, which he abhorred to a certain degree: he learned all about democracy from his Western customers, who cursed the legacy of the Empress Dowager to high heavens in halting Chinese. Add to that, there was a war going on. He heard all about the Japanese annexation of Manchuria, the rape of Nanjing, and decided that he needs to leave the country. He can't go on pulling rickshaws forever, while a Japanese soldier poked his gun at his side.
Months later he found himself at the shores of the Philippines, and weeks later in the mountains of Baguio City. He had with him some money to start a business, but was swindled out of it by other enterprising people. Jobless and hungry, my grandfather looked for any kind of employment. He found himself weeks later washing laundry and dishes at the Brent School, with a wife and five kids to support on his meager earnings. His wife, my grandmother, took to selling groceries, but being uneducated she drove her store to near ruin because she couldn't make change.
My grandfather took pride in his job no matter how degrading it was for a Chinese to wash the filth out of an American undergarment. He valued his family so much that he went through years of listening to the taunts of other more successful Chinese people who left him in the dust. He counted his blessings: he finally had a roof over his head even if it was leaky, he had enough to eat even if the family almost always ended up hungry. But one thing that didn't have a compromise was the fact that he never had to pull the rich man's rickshaw again. Grandfather, Leung Yee Chang, was, plain and simple, free.
Grandfather never came to see the fruits of his hardships in his children: he died at the age of 62. Yet in the humble little home where he died, where he never got to savor the pleasures of mabo tofu or fine incense, he was free. I mean, my grandfather paid the ultimate sacrifice for freedom, and even though I never got to meet him, I suppose that he'd be very willing to teach me more about sacrifice than I already know.
---
One thing I learned from all of this is that we all make sacrifices to realize our dreams and achieve our goals, but most of the time, we sacrifice to get what we want. We want so much from life: money, love, acceptance, fame, all that. It took the memories of a very noble man like my grandfather to make me realize how ignoble I have become, sacrificing for petty causes and stuff I don't really need. In a way, I seat myself in a fancy white rickshaw waiting for someone to pull me somewhere. Sacrifice begins by getting ourselves out of our comfort zones, go somewhere on our own two feet, and forget that life's a destination to somewhere but a journey to who-knows where.

I learned from my grandfather a very important lesson: you cannot fight fire with water from far away.
Posted at Thursday, January 13, 2005 by
marocharim
Permalink
#021: The Idiosyncrasies of Presswork
< did i mention i have yet to sleep? it's hours past midnight and i'm writing in my blog! holy hell! >
I'm going to keep this short and simple (simple, being a relative term: few people can comprehend my English, and short, being completely relative, given the way I write) for now.
After graduation I swore, for the love of "Pete," a non-existent non-friend of mine, that I will never,
EVER
, work for a paper as long as I live. Two years of my high school life (3rd year and 4th year) were spent in nothing but my beloved press office, my beloved balcony, and spending office hours playing Worms. So I swore off writing...
But here I am, in some secluded place far away from meningococcemia (I wish... it's not that I'm breathing through a mask or anything), writing and editing everything in PageMaker and Photoshop, and getting paid for it. Now, as my Luckies are slowly being reduced to ashes and my coffee getting all cold, I have finally come to a conclusion that I am not writing for the masses, as most people would assume I am (or, people would point an accusing finger at me and say that I should get a life, pass Math 11 and get the hell out of UP and get a job). I am doing this for the hell of it. It's... well, penance. This is the typical Sartrian hell. I should have quit writing and spent the rest of my life in peace. Screw the masses.
FYI: Jean-Paul Sartre is a French existentialist philosopher. You might know him, if you read "Nausea" and "No Exit." Dammit, I should have taken another course that would have led me to a better existence than having to deal with people like Nietzsche, Kierkegaard, Heidegger and Sartre. And I am not a Philo major or minor... whatever. Now this is alienation.
I said before that we need to objectify the term "masses," but if this is the agenda being pushed by the paper I work for I have to take it. Normally, if I get crap I throw it back, but this is an abnormality in the continuum of my sick and twisted life, God forbid if I even had one to begin with. Presswork sucks, and the idea of having to sit here for a break, quickly, and then get back to that other computer and do what I'm paid to do... well that's something I have to deal with.
I don't have a manic problem with getting abused, or a sadistic tendency of rejecting my inalienable right to sleep in my bed (my inner-inner blanket being a fancy shade of pink... well that's just plain sick) in order to make a paper someone would sit on by the time they're done reading it. The only consolation I have so far when it comes to doing this is that some people actually ask me for an autograph. I'm not a rock star, I'm just a social degenerate.
Yeah, I work for the OutcroP (for you UPB people, I'm the guy with the long hair in a half-tail who's almost always seen carrying books out of the library like I own the place). I don't write for the masses: apparently, this invisible aggregate of people gave me the right to write... that ubiquitous "them."
So what does presswork have to do with all this? With this short of a blog entry you have to know that I have a job to do and this typing has wasted close to fifteen precious minutes of my extremely valuable time. Heck, I need some sleep, I need some smokes and I need to get out of here before my mom starts calling me again. Or before my colleague (I don't have a "friend" when it comes to work) asks me a question about linking files in PageMaker. Or before I just go mad and fill this whole page up with my blabbering.
To all you young'ns who are reading this, I'm telling you right now to run for your lives and stay out of this job. If I remember military ethic correctly (hey, I was an officer back in CAT... and I regret it), many are called, few are chosen, and only the best remain. Allow me to digress on that a little: those who remain are either firmly dedicated to the task at hand, or they are just plain insane. These aren't ideal types: these are categories. I fall on the latter: only the terminally psychotic would take up a job like this without giving any consideration to their lives. At least, those who are truly dedicated to the cause of the people still have time to ponder on the meaning of serving the people. I don't even
think
of the masses anymore at the rate I'm going. No, it's not second-nature, it's
sui generis
.
Anyway, I need more coffee. If you have any ideas on how in the hell I'm going to sleep within the next few minutes, let me know. After all, I'm being paid P450 to work my ass off whenever I can, and that money means nothing to me. I mean, hey: life isn't just about money: it's about getting eight hours of sleep.

How asinine.
Posted at Thursday, January 13, 2005 by
marocharim
Permalink