Welcome to Volume 6 of The Marocharim Experiment. This blog is authored and maintained by Marocharim, the self-professed antichrist of new media.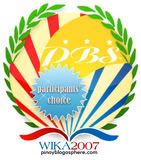 Marocharim
is a 21-year-old college senior from the University of the Philippines Baguio, majoring in Social Anthropology and has a minor in Political Science. He lives with his parents, his brother and his sister in Baguio City - having been born and raised there all his life. He is the author of three book-versions of
The Marocharim Experiment.
Most of his time is spent at school, where he can be found in the UP Baguio Library reading or scribbling notes, and sometimes hanging out with his friends or by himself in the kiosks, or the main lobby. During his spare time, he continues writing. When not in school he hangs out with his friends, or takes long walks around Baguio City to, as he puts it, "get lost."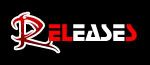 The Marocharim Experiment Volume I: The Trial of Another Mind, Subject to Disclosure
is
Available Now
The Marocharim Experiment Volume II: The Nevermind Chronicles is Available Now
The Marocharim Experiment Volume III: The Sentence Construction of Reality is Available Now
TAG/E-MAIL FOR COPIES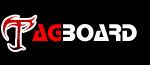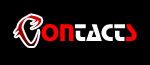 [Friendster]
[Gmail Contact]
[Yahoo!Mail Contact]
"The Marocharim Experiment," "Marocharim" and all the contents in this online web log are the sole intellectual properties of Marck Ronald Rimorin and are protected by existing copyleft laws. Any attempt to copy and/or reproduce the contents of this site, either through electronic or printed means, must be accompanied with the express written consent of the author.
January 11, 2005
< yeah, i kind of changed the look again, but i'm going to stick with this one for a while. oh, and btw, i am to write
another
love-related thing in here, but inspiration strikes but once... and pardon the "dear charo" tone of this, and maybe the repetitive use of "kite," but then again, that's thematic unity. and btw: i kept it simple for once. >
We see all kinds of kites in the great sky of life. Some are made of the finest paper and bamboo, some are made of newspapers and barbecue sticks. Some fly high, some fly low, and some can't even get off the ground. Some get struck by lightning, some are weighed down by rain.
We're all kite flyers in the great park of life, and we all take up our own kites. All our lives we take kites from the sky: the kite of our family, the kite of our education, the kite of our principles, but we all share one thing in common. The last kite we take up is the kite of love. With one problem.
The kite of love is so beautiful, that once we set our eyes on it we are so drawn to it that we do everything to take it, to treasure it, to fly it high and proud. But in order to take up that kite, we have to let go of all our other kites we have taken up over the years. We sacrifice our friends, our family, our loved ones, our education, our principles, everything - just to have the chance to fly that kite, even for just a moment, to touch the skies, to savor that taste of reaching infinity. To love... isn't that the grandest thing in the world?
Yet that kite is so beautiful that other people are drawn to it and hold on to the strings that dangle from it. That kite is so big and grand that you sometimes couldn't hold on to it as well as you should. That kite is so heavy that it takes so much out of you, that you let go of more kites to hold on to it. But most of the time, that kite longs to be free, to follow destiny, to fly away... to go around the world...
How long are you willing to hold on to that kite? Are you willing to fly away with it? Do you love that kite so much that you'd draw out more string just to fly it for a few more moments? Or do you let go, contented with the feeling that you'll always remember it blowing in the wind, guided by the last bits of your string?
Letting go of that kite makes you feel like a kid again, flying his first kite, but eventually he has to let it go... and watch it go. The tears in his eyes... they're just like the pain in your heart. Oh, that kite will fall all right, but if destiny is any indication that kite will find its way back to that great park of life, where you can be rest assured that you'll see it fly again. Who knows about life? Maybe you can pick that kite up again and hold on to it better than you ever had before. Or maybe you can watch it again, that even when you don't hold its strings, you still mean something very special: something even more special than what you think of yourself.
Don't forget about your other kites, the kites you have let go holding on to that beautiful kite, and hold on to them. Treasure them. They may not look as good as the kite of love, but they're good kites that could lead you to your destiny.
As for me? Well, this isn't about me. I'm just right here, flying kites. And I'm having fun doing it, too.

But I'm a kite too, letting go of the strings that have tangled with mine along the way. Like a kite, there's something beautiful about being free. Yeah... maybe all kites are meant to fly away.

How could it be any better than that? Freedom... now that's destiny.
Posted at Tuesday, January 11, 2005 by
marocharim
Permalink
January 10, 2005
#019: The Fallacy of the Oppressed (Part One)
< that's it... i am going to use my little space on the web as my machine to start a crusade for the socially-relevant. if you want social relevance, you're going to get it. some of you may not like what i'll be doing from now until i grow tired of it, but then again, some of you brought it upon yourselves. >
First off, the idea of "masses," to me, is distorted, in the sense that it has the same connotation and meaning, in my book, as that ubiquitous phrase, "I'm going to kick your ass." In the same vein that I am sometimes tempted to ask, "Who's ass and how?" but my actions are limited by common courtesy, here's a question: "Who
are
the masses?"
If the idea of "the masses" is everyone who's oppressed by an oppressive system then I guess that our conceptions are correct. If the idea of "the masses" is that group of people by whom some of us have given ourselves the license to fight for, then I guess that our conceptions our correct. But, in all my years as a servant to this hopelessly undefined aggregate of individuals, I have had a particular problem: in the sense that they are what they are:
undefined.

No, I do not need to delve into the ideas of Joseph Schumpeter on catchphrasing of social ideas. But here's something for ya'll:
---
Oppression is like wiping your ass, with a few differences: whether you wipe forward or backward, and what you wipe it with.

- marocharim, january 10, 2005

---
I apologize for the vulgarity of that quote, but that's the way it goes for me. Everyone's oppressed, and the degree of oppression is a non-issue. We all have our issues to tackle, and that's where the sad reality of oppression lies. It's sickening to imagine that some of us have reduced oppression to a few qualities that seem to be so, but in reality, aren't.

Look at it this way: everyone's oppressed, right? And some people are more oppressed than others, right? Everyone should be equal, right?

I'm not saying it's wrong, but I am merely exercising my right to disagree, on these counts:
> If everyone's oppressed, why aren't they fighting? Oppression is a condition of injustice. When people are denied their rights they go out fighting for them. But what if they lost hope? Is it the moral obligation of those who "fight" to grant them hope?
> If some people are more oppressed than others, who said anything about oppression being reduced to this qualitative aspect? Like I said, everyone's oppressed. If we're talking about degrees of oppression, this becomes a game of step-up, in the sense that it's a chicken-and-egg question. Try asking Kierkegaard.
> "Animal Farm" thing: all animals are equal, but some are more animal than others.
/// more to come
Posted at Monday, January 10, 2005 by
marocharim
Permalink
January 6, 2005
#018: This Is Why I Write Here
< this is a response to something... >
I'm not a writer: I'm just one of those people who happen to have an opinion about something no matter how stupid it is or if anyone cares to listen to what I think. Writing is just one avenue for it. I can do well just talking about it or keeping my opinions to myself, but I
choose
to write about it. This is a free country, and I have the right to do what I want, as long as those rights are not detrimental to the general health and safety of those around me.
The right to free expression is something we all invoke. This is a free country, and we're free to voice out what we think regardless of our intentions, regardless of our motives, and regardless of what people say about it. Democracy, no, freedom, revolves around debate and discourse. Anything other than that is pure B.S.
Think for yourselves and let others enjoy the privilege to do so, too.
- Voltaire
---
Why did I go at such lengths to do this? Read this:

kasi ang pagsulat ay pagsilbi. ilan na ba ang nababasa kong mga
tula, sanaysay o lyrics (lalu na yung sa *toot*) na pawang
makasarili?? oo, malupit ang mundo. nakakagago ang pag ibig at
madalas natatarantado tayo.

pero [invective], ilan sa mga manunulat ngayoon ang nagsusulat sa
mga bagay na DAPAT ay sinusulat??? ilan ang nagsusulat para magng
boses ng masang inaapi? ilang ang nagsusulat para sa mga
manggagawang binabarat ang sweldo? ilang ang nagsusulat para sa mga
nagpuputa??? ilang ang nagsusulat para sa biktima ng pasismo?? ILAN??

K-A-U-N-T-I.

at kung ang pagiging "writer" ay nakabase sa ganda o angas ng istilo
ng sanaysay o tula.. di bale na lang.

friendster post, dated jan. 6, 2005

---

Now read on.

The idea of "dapat na isulat" is irritating to me in the sense that there is no imperative when it comes to writing, except the imperative to exercise one's right to free expression. Writing may conjure up different meanings to people, but that, in itself, is the essence of our freedom.

Whatever crushes individuality is despotism. Whatever destroys expression is censorship. And censorship, my friends, is not just practiced by those in power, but those who are subjected to power. And if there's anything I am against it is the destruction of the rights of the individual to free expression.

When a person chooses his/her avenue to express his/her sentiments or opinions, he/she should not be bound and barred from it by the chains of that which distort meaning: ideology, dogma, propaganda, and all that. Our freedom to say what we want is only limited by the freedom of other people to say what they want, in whatever language or method they so desire, and as long as the free flow of information is not impeded by anything, we can truly say that we are free.

The reason why I can shoot my mouth off here, for whatever reason, regardless of topic or intention, is granted not by style or vocabulary but because this is what freedom is all about. It is at the height of cultural, political and social arrogance to say that there are only a few things in the world worth talking about, and God forbid, writing about. The surest sign of the decay of our individuality and collective consciousness, ladies and gentlemen, is if and when we talk about the same things and express the same opinions. Collective consciousness is destroyed, because consciousness is best manifested by the ability of society to engage in public discourse.


---
Ang tunay na diwa ng mapagpalayang kaisipan sa malayang pagpapahayag ng opinyon at sentimyento, ito man ay sa sarili o sa lipunan, ay natutupad at naisabubuhay lamang kung ang kalayaang ito ay umuusbong at naisasadiwa.

Hindi kinakaila o kinakalimutan ang layunin na maging mulat sa katotohanan, ngunit hindi sapat ang pagiging mulat. Ang katarata ng distorsyon ay hindi matatanggal hanggat mahahangad natin ang boses ng bawat panig ng lipunan. Kahit ang nang-aapi, kahit ang siyang ating itinuturing na kaaway, ay may masasabi at hindi natin karapatang hadlangin ito. Walang taong nakahahadlang sa ating sinasabi, o sa ating sasabihin, ngunit nasa tao na kung pipiliin niyang makinig o hindi.

Ang kamatayan ng ating ipinaglalaban, at ang kamatayan ng ating lipunan mismo, ay nagsisimula at natatapos sa paghadlang at pagpigil sa karapatan ng kahit isang indibidwal na sabihin ang kanyang naiisip o nararamdaman. Ang pagsisilbi sa lipunan ay nakatuntong at nakatuon sa indibidwal, at hindi sa dikta ng isa o ng nakararami. Na ang hangad upang palayain ang nakalalaking bahagi ng naapi at inaaping lipunan ay nag-uugat sa desisyon ng isang indibidwal na tanungin sa kanyang sarili:

"May gusto ba akong sabihin? May gusto ba akong gawin? May kailangan ba akong sabihin? May kailangan ba akong gawin?"

Walang tama, walang mali. Ngunit ang tunay na esensya ng demokrasya at kalayaan ay umiikot hindi sa mga kasagutan sa mga tanong na ito ngunit sa kasagutan sa tanong na ito:

"Puwede ba tayong mag-usap?"

Ang malayang pag-iisip sa at malayang pagpapahayag ng opinyon at sentimyento ay hindi ang hangganan ng ating pangunahing karapatan. Kung ang pag-iisip at pagpapahayag ay tulad ng alon sa dagat, tulad ng banayad na hangin, na hindi nahahadlang at nakukulong sa konsepto ng "dapat:" ito ang tunay na diwa ng kalayaan.

Magpakalaya.
Posted at Thursday, January 06, 2005 by
marocharim
Permalink
January 5, 2005
#017: Return to Neverland
< no introductory notes necessary >
---
I just blew my fuse today. I disturbed a class in my manic shouting, further aggravated by the drunken behavior of a friend who wants to meddle in my business: after all, I made it obvious I needed some "alone-time." Somehow some people predicted it right: one way or another, I am just going to lose it.
Sudden outbursts of emotion are not warranted especially when you're in an academic institution, unfortunately.
---
I made a strange realization lately: losing my mind, my rationality, is something that would inevitably happen. I said before that the human being is an animal: just like animals we are all built around the imperative of consumption. I was right, and I was wrong. I was right in the sense that human beings consume, but I was wrong about that imperative. In my angry naivete I discounted the human heart. After all, human imperfection is driven around the inherent good in man, because whether I like it or not there is such a thing. Even if I was witness to how low people could possibly get I still believed, in some odd and cosmic way, that human behavior is dynamic and changeable.
However I could not get this out of my head: it could have happened to others (if you don't know, read my entry, "Litrato") but why did it have to happen to me? I don't question purpose, but I question the way we realize the meaning of that purpose, and more importantly I question the way we achieve that purpose. Rick Warren wrote crap by writing "The Purpose-Driven Life" and told the whole world that we live for God. Somehow, I believe that we're all here for a purpose, and the only way we can realize that purpose is if we
live
.
But wrongdoings do not boil down to a measure of revenge. We all have to pay the price one way or another, but not through the systematic extraction of pounds of flesh from somebody who has done us wrong. Frankly, I do not know what to do, but isn't that the driven purpose of life? Just live it.
---
We should move on to more important business...
"Do you know that place between sleeping and being awake? That's where I'll always care for you, that's where I choose to stay."

- Tinkerbelle, Hook


Somehow I still couldn't get some... issues, out of my system. To think about this day in and day out is the reality I could neither escape or ignore: this is all part of the package handed over to me by Time and Space. So what am I supposed to do?

I decided to take a mental vacation to try to think it over, the holidays weren't enough for me. But the longer I spend time in the Cancun (or maybe Boracay) of my mind I start to feel the urge to come back to my mental home (no, not a mental hospital) and do something about it.

Tomorrow, I'll make my way back to Neverland.
Posted at Wednesday, January 05, 2005 by
marocharim
Permalink
January 3, 2005
#016: The Wolf In Marocharim's Clothing
< pardon the really angry entry >
"No great discovery was made without the aid of Satan."

- Joris-Karl Huysmans, "La-Bas (Down There)"

Just a short summary of what I have in my mind. It's the first day of school of the New Year, and I haven't planned on anything that would ultimately wreck my day and perhaps the rest of my life. I have practically gone mad, insane with the anger and the malice and the wrath that would take people quite a while to gain.
I did it in one day.
The idea is that I should have gone it over and had it done with with my ex. I should have moved on by now, but then again, only I could only take it so far as to feel those daggers in my back stab the life of me one more time. I couldn't take it anymore - I am liable to snap the neck of the first person I see, and the only thing stopping me right now are the sounds of Ragnarok and my fingers flying all around the computer keyboard.
It's a wild tapping, without rhythm, rhyme or reason, fueled only by my anger. I could only imagine the ghost of Edgar Allan Poe telling me to add some literary flair to this. Whatever, Poe.
---
The guard called me to the guardhouse at school. Me and the guard are friends, and he told me that prior to Christmas break two girls were sleeping at the office. One of them happened to be my ex. Sure, there wouldn't be anything wrong now, in an increasingly feministic society without any regard to the rights of the male of the species, with that... except that they were, according to the good guard, touching each other in an... inappropriate manner. I just went ballistic after that. It took the power of a few cigarettes to calm me, until I found my way, in a blind rage, to the computer shop where me and my friends hang out. To sit here, write an entry, and release my anger before I go back in that office and find explanations, by hook or by crook. A really rusty hook, and a crook pointy enough to drive at the throats of those who get in my way. That's how I'll conduct my business from now on.
---
Me and my good friend Bernadette talked over the whole issue of my extremely twisted, spirogyral love story thru text last night, and she basically told me to just let go. But somehow I couldn't take it anymore. The original plan was to do nothing. After all, by being an apathetic, mindless automaton I could dispatch of all the wrongs in my life quite easily. A lot of people have had the privilege of being the unforgiven in my life and it got them absolutely nowhere. I feed on the pain of being an unforgiving, cold, relentless vampire in the night, bent on drawing blood from anyone or anything: physical or proverbial blood, red or green... preferably drawn out of the fangs of the wolf in my clothing than the menarche of those who wish to pacify my anger.
When someone is blest with an extremely thick skin and a cataract covering the eyes of their soul(I'm not referring to anyone here), they don't really see the wolf in man. Rabid wolves exist in all of us, and beyond this framework of hominid anatomical structures there are filthy animals that are slowly consuming themselves with the acidic potency of a viper's venom. Mine is rage: this filthy crud that's slowly forming itself into a bomb ready to explode. I feel a certain strangeness, of being in that chamber described in Huysmans' book, where I talk with Durtal and Des Hermies about the wolf in man... my wolf.
---
My anger is wasted towards directing it on my ex or on the guy who took her away from me at the height of my love for her at that time. My anger is wasted on the innocent who would rather have me happy despite what happened. I see my anger not as a human being, but as the wolf inside the shell of that human being. I see my anger not at the light of reason but as it is: the animalistic character of all human behavior: something to eat.
Isn't that, after all, a symptom of the degenerate in all of us? Reason is but a cover-up to turn mistakes into acts of martyrdom and heroism, right? Face it: the lie that we have been living all these years is that we are capable of love, yet the reality is that the center of all that we call "love" is one's genitalia. That everytime we profess love, we profess our inalienable right and responsibility in this forsaken world to procreate, regardless of one's gender.
The way I feed on and consume the anger I throw on myself is neither cathartic or insane: it's just a fulfillment of Newtonian physics: for every action there is an equal and opposite reaction. That for every static object in the world there is an equally reactive, dynamic force willing it to move. I am neither bitter or glad: I have just reduced myself to an entity just like every other human being in this world: an entity whose life revolves around the consumption of something. We're not animals masquerading as rational human beings: we're rational human beings playing our best roles as animals - as circus elephants who live not for the wild cheers of the crowd but for the next peanut to be thrown at them.
I do not question emotion, I question the manner by which we show our emotions. By wild, torrid kisses? By touchy-feely moments of teenage innocence, a pedophile's dream come true? By directing our anger towards people who don't give a rat's arse on what you feel as long as they can live to tell your story? Answer: you're damn right.
So don't question my anger for you cannot consume something like it. Don't question my rage because you don't feel it. You're lucky enough that I have put a wall around myself to protect you from whatever I have planned because the day you chose not to be involved is the day you made the right decision and saved your lives from my rabid bite.
Yes, human beings are imperfect, but sometimes I am led to think that we are not human beings at all. We are so imperfect we choose to consider "reason" as the outfit for the day. That everytime I sit on my comfy seat in this carnival we call life I throw peanuts at those elephants juggling balls by their trunks. Yet, yes, I am no different from the elephants and the lions and the seals and the dolphins... I am but a mad, wild, rabid wolf. I don't participate in your circus, rather I laugh at you for taking peanuts from a feral beast like me.
I am a wolf in the layered clothing of Marck Ronald Rimorin.
Posted at Monday, January 03, 2005 by
marocharim
Permalink
January 2, 2005
< because i have personally had it with resolutions that obviously don't work... here's something for you to read... and no, this is not about the new year. >
In the words of Frank McCourt, I never thought how my TV screen could have survived it all: the tinny, crystal-shattering voices of the noontime TV birit divas, their voices enough to shatter the glass on the windows. Yes, I'm talking about "High Ka Diva."

It's not that I couldn't stand falsettos, but you can only take it too far, too much and too high before it sounds like, well, crap. This isn't what I expected from a contest that apparently tests the mettle of one's vocal cords, but to a certain extent, the contest tests different anatomical parts, all pertaining to the human genitalia. Think about it: when I first watched this segment, where men were singing overwrought falsettos of "Hey Jude," I thought they were choking on their testicles or something. Not to be outdone, females who compete sound like they're having climaxes on the wrong side of their G-spots... it's just that high. Too high, in fact, that I could have sworn they were developing some complex that allows their windpipes to metamorphose into gonads or something.

Now that I'm done polluting the minds of the morally upright and ramrod straight (pardon the innuendo), I feel this certain aversion towards inane broadcasting activities which would include this contest. Yes, don't ask me what "inane" means: there's a reason why I pontificate... just so that you'll know that there are some words in the English language that you'll do better not to know (OK, it's my little revenge on the Filipino populace who couldn't tell me the difference between "marahil" and "baka," when all I know is that they're the same thing and that the former is fancier. Sue me.).

Anyway, I have a good mind to test my mettle in this competition, although I doubt I would last long: my baritone is just too low to warrant anything aside from a ghost role in Chito Rono's "Spirits." Boo-hoo.

I'm done. Tomorrow's Monday... gotta watch "Lovers in Paris." It turns me into a sap.

So what in the hell did I do this entry for? Don't ask me: it's my page.
Posted at Sunday, January 02, 2005 by
marocharim
Permalink
December 29, 2004
#014: My Retainer Problem
< no introductory notes necessary >

I kind of like it. I kind of like sitting here with a piece of plastic wedged between my teeth. I kind of like sucking on the saliva accumulating on top of that plastic plate. I kind of like the feeling of getting halfway choked everytime I open my mouth. Yes, I am almost inclined to think that wearing this godforsaken retainer has an almost Freudian-Sadist quality to it... and in a cosmic sort of way, I kind of like wearing this contraption.

Anyone who has worn braces or a retainer would attest to this complicated mix of feelings that, surprisingly, boil down to a matter of taste. The corrective aspects of the orthodontic appliance are many and legend: think George Washington and his wooden teeth, or tooth-staining in the Cordillera (What in the blue hell was that all about, ass-kissing?)... name it. It's not to die for, in terms of aesthetics and flavor (hey, nobody said anything about the anus being the organ of taste). The fact that I have to wear this retainer is testament to the imperfection of science: in a KFC paradigm, we can't do teeth right.

But like I said, I kind of like it. I like the burning, almost acidic taste of plastic and steel in my mouth. I like that sensation of my upper teeth being practically pulled towards my throat. The fact that I can no longer speak in a neat, "American" fashion brings me to the practical and proverbial end of the line. The fact that my dentist has yet again put me in a clinical sort of S&M (go figure out what that means: I'm not here to give away free porn) is enough for me to just enjoy it.

Of course not everyone can have a set of perfect teeth, so God (if he/she/it do/es exist/s... I'm trying to be politically correct) made it a point to screw up with my DNA and give me a pretty heavy malocclusion, that I may be a benefactor to jobless dentists and earn my spot in heaven if I had the chance (as if). But why (and by "why" I mean "WHY!!!") he/she/it decided to make me an experiment for one's orthodontic skills is no laughing matter for me.

So here I am, enjoying every single moment of living with a retainer... at least for the next few months. So don't come laughing at me when I give you this funny British accent. I still know how to bite.
Posted at Wednesday, December 29, 2004 by
marocharim
Permalink
December 28, 2004
< since i have really bad filipino (i suck at every aspect of this language: writing, speaking and even thinking in filipino makes diarrhea sound attractive... yes, i'm your archetypal anglophone imperialist) i have decided to annoy everyone by making an essay in filipino... here's one for the new year and the old >
Simple lang naman ang siste, no? Kung di mo na kaya, di huwag. Kung ayaw mo, huwag mo. Pero hindi ito usapin ng relasyon: usapin ito ng kalagayan mo.

Hindi ako nandirito upang magpatawag ng rally: mahirap na, lalo na ngayon na maraming parak diyan, baka pagkamalan pang NPA ako o ano. Kung sa usapin din lang ng tunay na kalagayan ng bansa eh mahirap nang sabihin mong mayaman ka: dapat lahat ng Pilipino iisa lang ang sinasabi kung tinanong, "Kumusta na?"

Huwag mo nang tapusin ang kanta ng Yano, sa bagay nag-disband na sila, naging PAN na. At kung medyo matanda-tanda ka na't feeling mo naman okey lang sa mga tenga ng kabataan na pakinggan ang rendition mo ng kanta ni Rey Valera, pwede ka nang umuwi't mangharana ng mga aso ng kapitbahay mo. O baka nakasakay ka lang sa bus, pinapakinggan mo yung oldies na tugtog ng drayber, sige, all together now:

"Kumusta ka aking mahal / sana ay nasa mabuti ka / ako'y huwag mong intindihin / nakakaraos din..."

Tama na, kawawa naman yung nakaupo sa tabi mo... nasusuka na sa boses mo. Pa-Freddie Aguilar ka pa diyan, kalbo ka na.

Kumusta na? Kalokohan, tuwing buksan mo ang TV, eto yung mga kunwari-celebrity-pero-hindi-naman-sikat-kaya-nag-mall-tour-sa-SM, instant punchline... "Kumusta naman yun." Ewan. Kumusta naman at ako na nga 'tong nangungumusta sa iyo eh ako pa yung gusto mong kumustahin. Ako muna.

Kumusta na ang pag-aaral mo? Siguro gaya mo rin ako ngayong taon: todo taas ang tuition, kahit alam mo na ang pagmumukha ng prof mo eh hindi nagbago, puwera na lang siguro sa classroom mo dati... ay, yun pa rin. Todo baba sa budget... sa bagay, di naman ako nag-aaral sa La Salle o Ateneo. Peyups lang, brother: ngi tabo sa CR hindi maibigay, at least naman rubberized yung tiles... as if. Makukuntento na sana ako kung tama yung tinuturo nila, pero ayun, galing sa libro pa rin, parang kilala na ang mukha mo sa buong campus at walang gustong makipagdebate sa iyo dahil baka paduguin ka lang. Ilocano: usar ca nga usar ti English, baca ag-daringungo da laeng no di daca maawatan. Uy, letter "c." Kumusta na? Ayos? Sige. Ayos din ako. Paturo ng Math, ha? Di pa ako pumapasa eh.

Kumusta ang Pasko mo? Nakakaraos din... sige na nga, kumanta ka na. Sa bagay, yan naman ang Paskong Pinoy, daan na lang natin sa kantahan, basta magkakasama ang pamilya. Halukayin mo man lahat ng ube diyan eh wala pa rin, ayos nang may laman na kaunting pansit ang sikmura natin, diba? Isipin mo na lang kumain ka ng lechon. Krisis-mas daw kasi ngayon eh, kaya mabuti na sa akin ang makainom ng kaunti, sa bagay, OK na rin... Fundador din yun. Isipin na lang natin ang mga nangangalkal sa basura para sa pagkain, at least sila kumakain ng fried chicken araw araw... oo, fried na rin yun. Bawi na lang tayo sa susunod na Pasko, pagkatapos nating patalsikin ang Presidente: pagkatapos nun, gawa na naman tayo ng panibagong dahilan para patalsikin na naman yung kauupo lang. New Year's Resolution: bagong taon, bagong pangulo. Sabi nga ni FPJ bago siya natepok, "Sama-sama, tulong-tulong sa pagpapanday ng Bagong Umaga." Kahit papaano naman, kahit walang bagong sapatos sa Pasko, may bago pa rin.

Kumusta na ang sweldo mo? Ako nga 'tong wala eh, paano, aral ng aral eh bulsa ko laging butas... haaay, buhay estudyante. Swerte mo na kung may libo kang maiuuwi... wawa ka naman kung nagbebenta ka lang ng sampagita, yosi o trapo diyan sa kalye, yan din lang iuuwi mo. Nag-graduate ka naman ng college, napadpad ka sa call center... pwede na. Kaysa naman nag-cum laude ka tapos nag-crew ka na lang sa Pizza Hut kasi overqualified ka. May kaya naman magulang mo, kaya sisante muna si Yaya para ikaw na lang taga-alaga sa bata (kapatid mo o sa iyo na mismo, bahala na)... libre, di ba? May nabibili ka ba sa sweldo mo? Tama ka: wala akong pakialam.

Kumusta na? Ayos pa? Bagong taon... pero sa totoo lang, ganoon pa rin, walang pinagkaiba. Sige, tigil muna ako. Ganoon pa rin ang tugtog sa radyo, Edwin McCain. Wala din.
Posted at Tuesday, December 28, 2004 by
marocharim
Permalink
< yeah, i kinda changed (again) the look and feel of this site just so that it would be a bit easier on the eyes. now how to make it easier on one's head... that's a whole chapter onto itself. i wouldn't do that, at this point. now here's something for video gamers... >
The idea is simple: censor video games. The idea is simple-minded.

Illinois Gov. Rod Blagojevich proposed a bill to regulate the sale and rental of "violent" and "sexually-explicit" video games (Los Angeles Times, Dec. 16, 2004). Technically, Gov. Blagojevich's proposal treats the "violent" and "sexually-explicit" video game much like one would treat cigarettes or alcohol: you can't buy games like Grand Theft Auto or Doom III if you're under 18. Hey, after all, kids shouldn't be out hijacking vehicles or killing aliens when they can click around a screen with Dora the Explorer and Boots the Wellington-Wearing Monkey on it, right? It's quite educational, really. I play kid-stuff games once in a while, those games around Yahoo! and GameHouse where you go about clicking balls or something similar to it. Right?

Wrong.

I'm not saying it's "wrong" simply because I'm an avid fan and player of video games, and violent ones at that. I'm here as a guy who knows a thing or two about the fundamental problem here: morality. Apparently, it is "immoral" for game developers and publishers to make outstanding games like Unreal Tournament 2004, Soul Calibur II, the Tekken series and Half-Life 2 on the sole basis that it's "violent" or "sexually graphic." True enough, there are a lot of games out there with sexual undertones. The Tony Hawk Pro Skater series possess a lot of sexual easter eggs on them: if you played it you would know about the Morehead Towers in the Los Angeles level and the "Manual Stimulation" gap in Philadelphia. Mortal Kombat: Deadly Alliance possesses so much gore: Sub-Zero's fatality consists of him practically pulling out the skeleton of his adversary. This is the issue that Blagojevich and everyone else try to stick up the throats of everyone: it's "not good for children."

Really, now? I suppose that people who play Gunbound would retreat to the nearest junkyard and construct a tank and weapons and set themselves up in a static turn-based battle. I suppose the person who plays Grand Theft Auto: Vice City would set themselves up with MP5's, rob the bank and then hightail it to some shop front just a few blocks away. Hell, I suppose that Ragnarok players would buy their way out of a grocery store trying to see if they accept Zeny. Think not. But that's not the point.

Frankly I find it appalling for anyone over the age of 45 to set the standards of right and wrong when it comes to virtual entertainment. Sure, some games do go over the line and right into the hands of kids, especially hardcore doujin porn games that explicitly depict themes like and scenes of schoolgirl sex. But when - and how - it goes over the line are not questions that legislators and moralists should answer. What they should - and must - answer are those burning questions of what standards should be applied and how they came about.

Not too long ago this was the subject of relatively heated debate in one of our classes. One of my classmates dismissed video gaming as a mere "diversion," since it's the "perverse" quality of entertainment that drives delinquency in Filipino educational institutions. I didn't beg for empirical and hermeneutical evidence for this: God knows where she got her argument from. The crux of her argument is simple: if the quality of education in this country is good enough for students to avoid the computer shop altogether and study instead, we wouldn't have a game addiction problem. Instead the arguments turned into questions of morality: video games portray themes that are, qualitatively, "wrong." Says who?

The reason why we have a problem with trying to define what is "right" and what is "wrong" when it comes to entertainment is because we put too much emphasis on static, obsolete value systems that don't do much good or harm to anyone or anything. If it's so wrong to play a game where you portray a disgruntled postman (in Postal and Postal II), what makes it wrong? The standards of contemporary society are so skewed and so vague that our "common" moralities no longer apply. We underestimate our humanity and common, psychic understanding of objects and subjects so much that we have to have geriatrics decide what's good and what's bad, geriatrics who don't play the games themselves.

It's entertainment. Nobody's there to be brainwashed into thinking that it's perfectly okay to shoot a police officer down or to blast the hell out of aliens with a glowing cube.
Posted at Tuesday, December 28, 2004 by
marocharim
Permalink
December 24, 2004
#011: Cut the (Christmas) Cheese
< hope you like cheese >
Yup, you guessed it right (I wish)... I am about to launch myself into the unknown: the philosophization (hey, that's what they call it) of the Edam cheese ball.
I don't
hate
this waxy ball of cheese... hate is such a strong word. I just don't like it. I mean, it's a pretty nifty piece of cheese and wax, but that's precisely the reason why I don't eat it. It's strange... alien, even. The fact that I despise the object is enough to make me a pariah in Filipino society, which considers quezo de bola to be a very important part of the holiday spirit. Well not to me. I'd rather use it as a bowling ball.
Don't get me wrong: I
love
cheese. There's that kinky feeling one gets from sucking on Cheez-Wiz. Or the sensual passions of cream cheese. Call me crude, but cheese is one of those sensual, erotic foods, more than sausages or cucumbers or whatnot. But don't think that I get my sexual kicks from cheese. That's just... wrong.
Anyway, this is the one item in noche buena I don't touch. I'd rather gorge myself in spaghetti and ham and drown myself with liquor than to eat quezo de bola. Which strikes me as odd... almost everyone likes it, and I don't. I don't like it as is, I don't like it as fondue, I don't like it grated and put on whatever... it's that simple: I don't like it.

And Merry Christmas to all of you. Hey, I have better things to do on Christmas Eve than doing this, you know?
Posted at Friday, December 24, 2004 by
marocharim
Permalink