Welcome to Volume 6 of The Marocharim Experiment. This blog is authored and maintained by Marocharim, the self-professed antichrist of new media.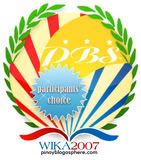 Marocharim
is a 21-year-old college senior from the University of the Philippines Baguio, majoring in Social Anthropology and has a minor in Political Science. He lives with his parents, his brother and his sister in Baguio City - having been born and raised there all his life. He is the author of three book-versions of
The Marocharim Experiment.
Most of his time is spent at school, where he can be found in the UP Baguio Library reading or scribbling notes, and sometimes hanging out with his friends or by himself in the kiosks, or the main lobby. During his spare time, he continues writing. When not in school he hangs out with his friends, or takes long walks around Baguio City to, as he puts it, "get lost."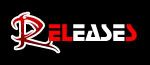 The Marocharim Experiment Volume I: The Trial of Another Mind, Subject to Disclosure
is
Available Now
The Marocharim Experiment Volume II: The Nevermind Chronicles is Available Now
The Marocharim Experiment Volume III: The Sentence Construction of Reality is Available Now
TAG/E-MAIL FOR COPIES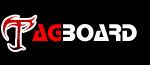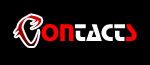 [Friendster]
[Gmail Contact]
[Yahoo!Mail Contact]
"The Marocharim Experiment," "Marocharim" and all the contents in this online web log are the sole intellectual properties of Marck Ronald Rimorin and are protected by existing copyleft laws. Any attempt to copy and/or reproduce the contents of this site, either through electronic or printed means, must be accompanied with the express written consent of the author.
April 16, 2005
< yes, contrary to popular opinion, i cook >
OK, do I cook? Yes. Let's get to the blabbing later.
---
Recipe for Marocharim's Chinese-style breaded pork cutlets (aptly entitled "Some"):

some boneless pork
some seasoned flour (flour, salt, powdered chili, shrimp powder, pepper)
some garlic (depends on how garlicky you want it, considering the garlic-stuff that come in later)
some black bean and garlic sauce (I use Lee Kum Kee, but you can make your own)
some hoisin sauce
some chili garlic sauce
some Justerini & Brooks
some vodka (any brand, I used Gilbey's)
some sugar
some cornstarch
some water
some leeks

Bread the pork and deep fry in clean oil until golden brown. The trick here is to make sure that the crust in the pork is damn hard and golden. Allow to drain and cool. Heat up a wok in medium heat with some oil from the deep frying process in order to get some of that shrimpy flavor, and brown the garlic. Add Chinese sauces and allow to cook until you feel it's cooked enough, or if it smells real good. Mix up the J&B and vodka, and carefully add it to the hot mixture. Yes, it will flame up on you so turn the heat down until all the alcohol burns. Mix up a slurry with the sugar, cornstarch and water and thicken up the sauce. Add leeks, allow to sweat. Add cutlets. Toss and serve hot.


---

It isn't exactly my brother's Kung Pao Chicken, but it tasted fine. It didn't reek of alcohol as I expected: the J&B and vodka gave it that woody flavor I was looking for.
Posted at Saturday, April 16, 2005 by
marocharim