Welcome to Volume 6 of The Marocharim Experiment. This blog is authored and maintained by Marocharim, the self-professed antichrist of new media.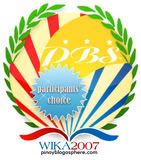 Marocharim
is a 21-year-old college senior from the University of the Philippines Baguio, majoring in Social Anthropology and has a minor in Political Science. He lives with his parents, his brother and his sister in Baguio City - having been born and raised there all his life. He is the author of three book-versions of
The Marocharim Experiment.
Most of his time is spent at school, where he can be found in the UP Baguio Library reading or scribbling notes, and sometimes hanging out with his friends or by himself in the kiosks, or the main lobby. During his spare time, he continues writing. When not in school he hangs out with his friends, or takes long walks around Baguio City to, as he puts it, "get lost."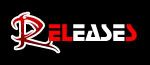 The Marocharim Experiment Volume I: The Trial of Another Mind, Subject to Disclosure
is
Available Now
The Marocharim Experiment Volume II: The Nevermind Chronicles is Available Now
The Marocharim Experiment Volume III: The Sentence Construction of Reality is Available Now
TAG/E-MAIL FOR COPIES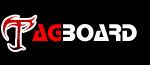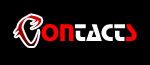 [Friendster]
[Gmail Contact]
[Yahoo!Mail Contact]
"The Marocharim Experiment," "Marocharim" and all the contents in this online web log are the sole intellectual properties of Marck Ronald Rimorin and are protected by existing copyleft laws. Any attempt to copy and/or reproduce the contents of this site, either through electronic or printed means, must be accompanied with the express written consent of the author.
April 14, 2005
< no, i'm not committing suicide >
Accept me for what I am, and not for what I do.

It is not in haste that I was created, and it is not in impatience that I seek to die. I have been given enough time to live my years and seek the good in this cruel world. I have been given the privilege to meet people in this world to talk to, to know, to accept for what they are, and not for what they do. Just like I hope they do to me, too.

What I do today will be done, and what's done can never be reversed nor justified. We are all lost in the futile quest to take control of time and change what we have done. What I do either builds me or breaks me, but it can never be me. What I do will change me, but it can never consume me. I must remain steadfast in myself, divine enough to forgive and forget, but human enough to regret.

I am human: I make mistakes and errors, and I neither commend or condemn myself for whatever I did in my life. Yes, what I do today and what I have done yesterday matters in everything I'll do in the future, but does that change who I am inside? I am weak, but I cannot allow my actions to be the source of my weakness. I do not create my own weaknesses. I am the seed of my own destruction, I am the wellspring of my own strength.

Do not love or despise me for what I do, but do so for what I am. I am unique, I am special. There can never be another me. My actions have been repeated by so many throughout history. What makes me different from them is that I am. I am not immortalized through what I do, for already I am immortal for what I am. I am made in the image and likeness of myself, and it is for what I am, and not for what I do, that makes me special.

Do not remember me for what I do but for what I am. Accept me for what I am, and not for what I do.
Posted at Thursday, April 14, 2005 by
marocharim