Welcome to Volume 6 of The Marocharim Experiment. This blog is authored and maintained by Marocharim, the self-professed antichrist of new media.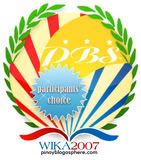 Marocharim
is a 21-year-old college senior from the University of the Philippines Baguio, majoring in Social Anthropology and has a minor in Political Science. He lives with his parents, his brother and his sister in Baguio City - having been born and raised there all his life. He is the author of three book-versions of
The Marocharim Experiment.
Most of his time is spent at school, where he can be found in the UP Baguio Library reading or scribbling notes, and sometimes hanging out with his friends or by himself in the kiosks, or the main lobby. During his spare time, he continues writing. When not in school he hangs out with his friends, or takes long walks around Baguio City to, as he puts it, "get lost."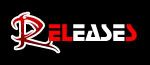 The Marocharim Experiment Volume I: The Trial of Another Mind, Subject to Disclosure
is
Available Now
The Marocharim Experiment Volume II: The Nevermind Chronicles is Available Now
The Marocharim Experiment Volume III: The Sentence Construction of Reality is Available Now
TAG/E-MAIL FOR COPIES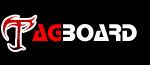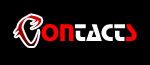 [Friendster]
[Gmail Contact]
[Yahoo!Mail Contact]
"The Marocharim Experiment," "Marocharim" and all the contents in this online web log are the sole intellectual properties of Marck Ronald Rimorin and are protected by existing copyleft laws. Any attempt to copy and/or reproduce the contents of this site, either through electronic or printed means, must be accompanied with the express written consent of the author.
January 5, 2005
#017: Return to Neverland
< no introductory notes necessary >
---
I just blew my fuse today. I disturbed a class in my manic shouting, further aggravated by the drunken behavior of a friend who wants to meddle in my business: after all, I made it obvious I needed some "alone-time." Somehow some people predicted it right: one way or another, I am just going to lose it.
Sudden outbursts of emotion are not warranted especially when you're in an academic institution, unfortunately.
---
I made a strange realization lately: losing my mind, my rationality, is something that would inevitably happen. I said before that the human being is an animal: just like animals we are all built around the imperative of consumption. I was right, and I was wrong. I was right in the sense that human beings consume, but I was wrong about that imperative. In my angry naivete I discounted the human heart. After all, human imperfection is driven around the inherent good in man, because whether I like it or not there is such a thing. Even if I was witness to how low people could possibly get I still believed, in some odd and cosmic way, that human behavior is dynamic and changeable.
However I could not get this out of my head: it could have happened to others (if you don't know, read my entry, "Litrato") but why did it have to happen to me? I don't question purpose, but I question the way we realize the meaning of that purpose, and more importantly I question the way we achieve that purpose. Rick Warren wrote crap by writing "The Purpose-Driven Life" and told the whole world that we live for God. Somehow, I believe that we're all here for a purpose, and the only way we can realize that purpose is if we
live
.
But wrongdoings do not boil down to a measure of revenge. We all have to pay the price one way or another, but not through the systematic extraction of pounds of flesh from somebody who has done us wrong. Frankly, I do not know what to do, but isn't that the driven purpose of life? Just live it.
---
We should move on to more important business...
"Do you know that place between sleeping and being awake? That's where I'll always care for you, that's where I choose to stay."

- Tinkerbelle, Hook


Somehow I still couldn't get some... issues, out of my system. To think about this day in and day out is the reality I could neither escape or ignore: this is all part of the package handed over to me by Time and Space. So what am I supposed to do?

I decided to take a mental vacation to try to think it over, the holidays weren't enough for me. But the longer I spend time in the Cancun (or maybe Boracay) of my mind I start to feel the urge to come back to my mental home (no, not a mental hospital) and do something about it.

Tomorrow, I'll make my way back to Neverland.
Posted at Wednesday, January 05, 2005 by
marocharim